Are you overflowing with creativity in your lab, kitchen, or other place where you create your magic? Today, we're going to delve into anti-aging, a subject that constantly generates buzz in the skincare industry.
But instead of discussing anti-ageing ingredients in skincare, we're concentrating on the potency of natural ingredients that can slow down the passage of time.
Now, if you're anything like me, you've probably fielded inquiries from clients about anti-aging products quite frequently. Who, after all, wouldn't want to keep their youth?
I can still picture a cheerful woman in her early fifties who was one of my very first clients. I don't want to look twenty again, she said, "I just want my skin to reflect how young I feel inside."
She then turned to face me with a twinkle in her eyes. That statement stayed with me, and many people have since echoed the same sentiment.
The secret to creating products that make people feel confident and beautiful at any age is using the best ingredients Mother Nature offers. Organic skincare is a movement towards better, more effective, and more sustainable beauty; it is not just a trend.
My friends, fasten your seatbelts as we explore the top five organic ingredients that are revolutionising the anti-aging skincare industry. Let's get started, shall we?
Understanding the Aging Process
Let's take a moment to consider our top five organic anti-aging ingredients before diving into the challenges we face. We don't need to be afraid of or try to stop ageing because it's a natural process. Instead, let's think of it as a journey that we can complete with dignity and knowledge.
So what changes does our skin undergo as we age?
A few things, I suppose. Collagen production in our skin, the miraculous protein that keeps it firm and plump, begins to decrease as we age.
Decreased cell turnover causes a buildup of dead skin cells, which can make skin appear dull. Not to mention the decrease in our skin's inherent capacity to retain moisture, which can lead to dryness and fine lines.
I still remember how amazed I was by our skin's complexity when I started studying skincare formulation. My mentor once said, and I still remember it, "Our skin is a living, breathing organ.
It evolves over time, just like us. Those words have stayed with me and now inform how I formulate skincare products.
Now, where does natural skincare fit in?
Ingredients that are organic are strong allies in this journey, formulators.
They are abundant in anti-oxidants, essential fatty acids, and bioactive substances that support our skin's natural processes and keep it young-looking. The introduction is over, so let's get to our first star ingredient.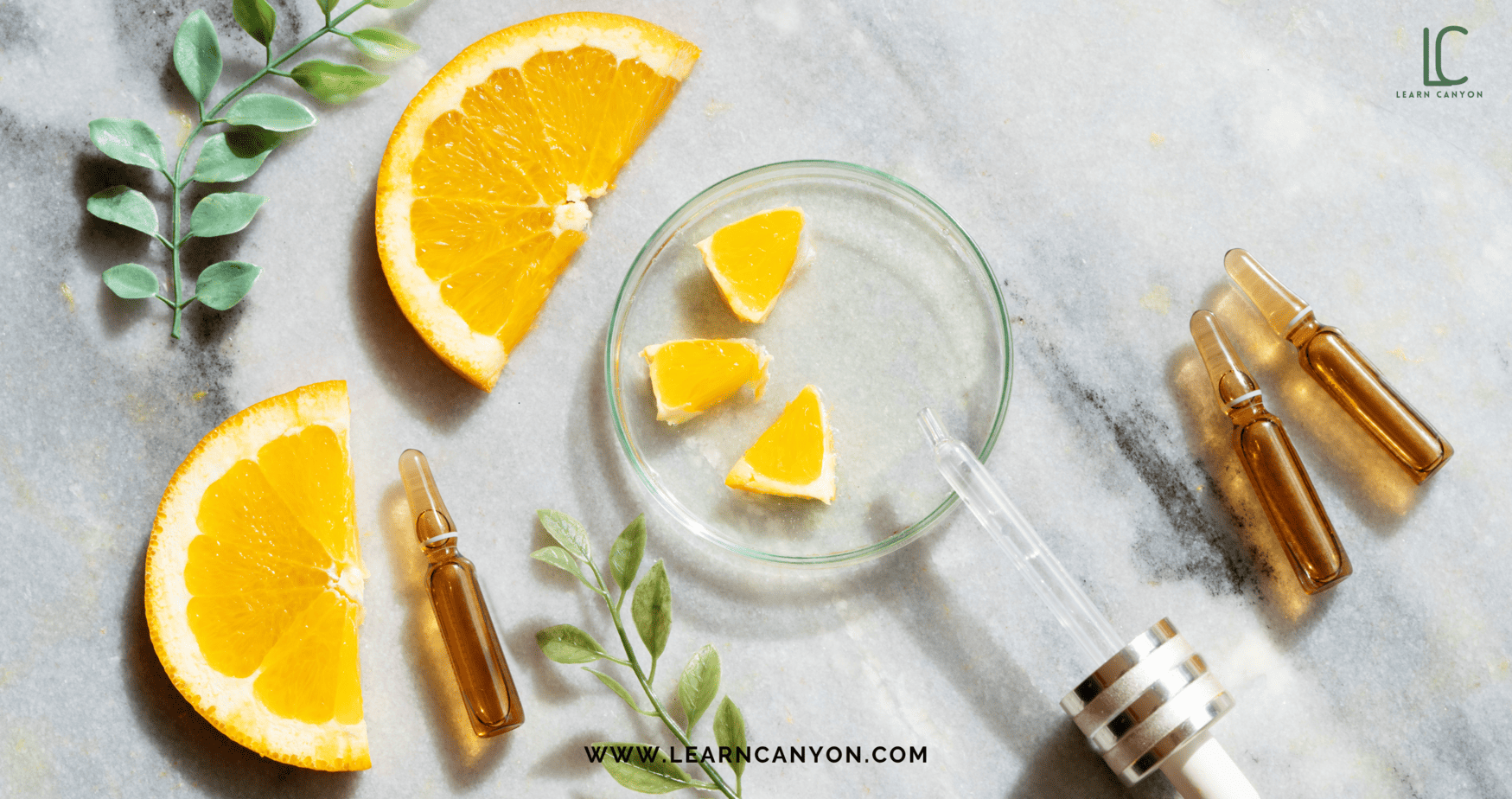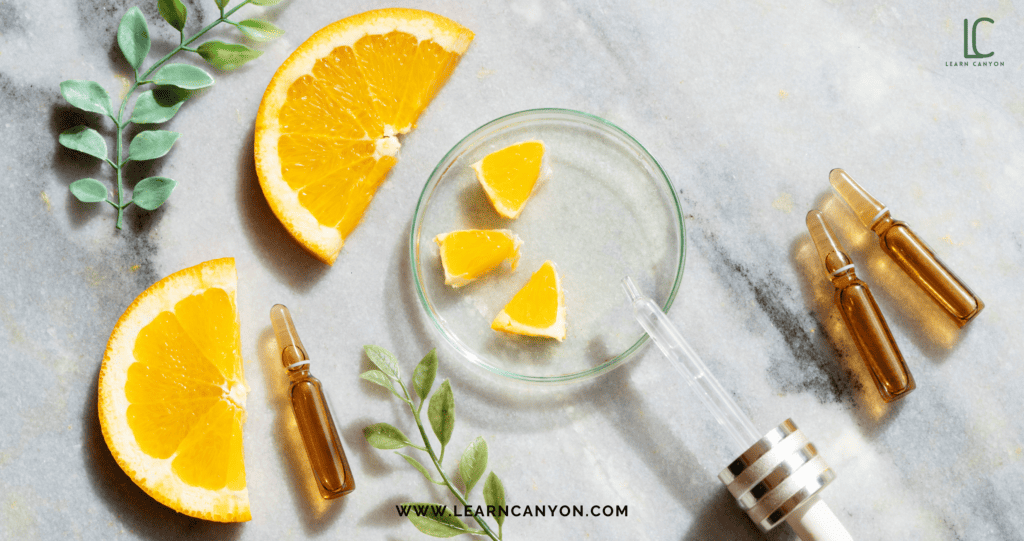 Types of Anti-Aging Ingredients
Organic Retinol: The Gold Standard in Anti-Aging
Retinol is a real heavyweight in the anti-aging arena, so let's start there. It's likely that you've heard of it, and for good reason. Retinol, a type of vitamin A, is a powerful ally in our battle against ageing because of its well-known capacity to quicken cell turnover and stimulate collagen production.
It's critical to keep in mind the potency of organic retinol when formulating with it. The key to reaping its benefits without causing annoyance is to maintain the proper balance because a little goes a long way.
I still recall my first lab experience with retinol. I was developing a night cream and was eager to use this anti-aging component. After much trial and error, I finally discovered the sweet spot and a few slightly too potent samples (my skin will never forget that week!). The end result was a gentle yet potent cream that, by morning, left the skin feeling smooth and renewed.
But keep in mind that not all retinol is made equally. Be sure to choose a high-quality, organic retinol when making your selection. This will guarantee that you receive all the retinol's positive effects free of any possible impurities.
Retinol can be difficult to work with, but the results are well worth it. Continue experimenting and perfecting your organic formulation until it is truly transformative. I assure you that your customers' skin will appreciate it.
Vitamin C: Brightening Powerhouse
We'll move on to my personal favourite on our list, vitamin C. This super-brightener is renowned for its capacity to even out skin tone, increase collagen production, and shield the skin from harmful free radicals. Your skin will glow with a new, youthful radiance; it's like a ray of sunshine.
However, because of its instability, it can be challenging to incorporate organic Vitamin C into skincare formulations. It could oxidise and become ineffective if exposed to air and light. However, don't let this stop you! The key is in the formulation, packaging, and possibly the use of a more stable derivative like sodium ascorbyl phosphate.
I'll never forget my first time using vitamin C to formulate successfully. I had been trying to strike the right balance between stabilizing the Vitamin C and maintaining its advantages. After countless tries and equally numerous mistakes, I eventually succeeded one day. The outcome was a Vitamin C serum that was not only reliable but also incredibly efficient.
One of nature's richest sources of Vitamin C, the Australian Kakadu Plum, was used to make the Vitamin C I used, which I obtained from an organic supplier. Numerous customers reported brighter, more radiant skin after just a few weeks of use, which was incredibly positive customer feedback. It served as a testament to the power of tenacity and, of course, organic Vitamin C!
So, don't shy away from the challenge. Experiment with Vitamin C; you'll soon find it's a game-changer in anti-aging skincare formulations.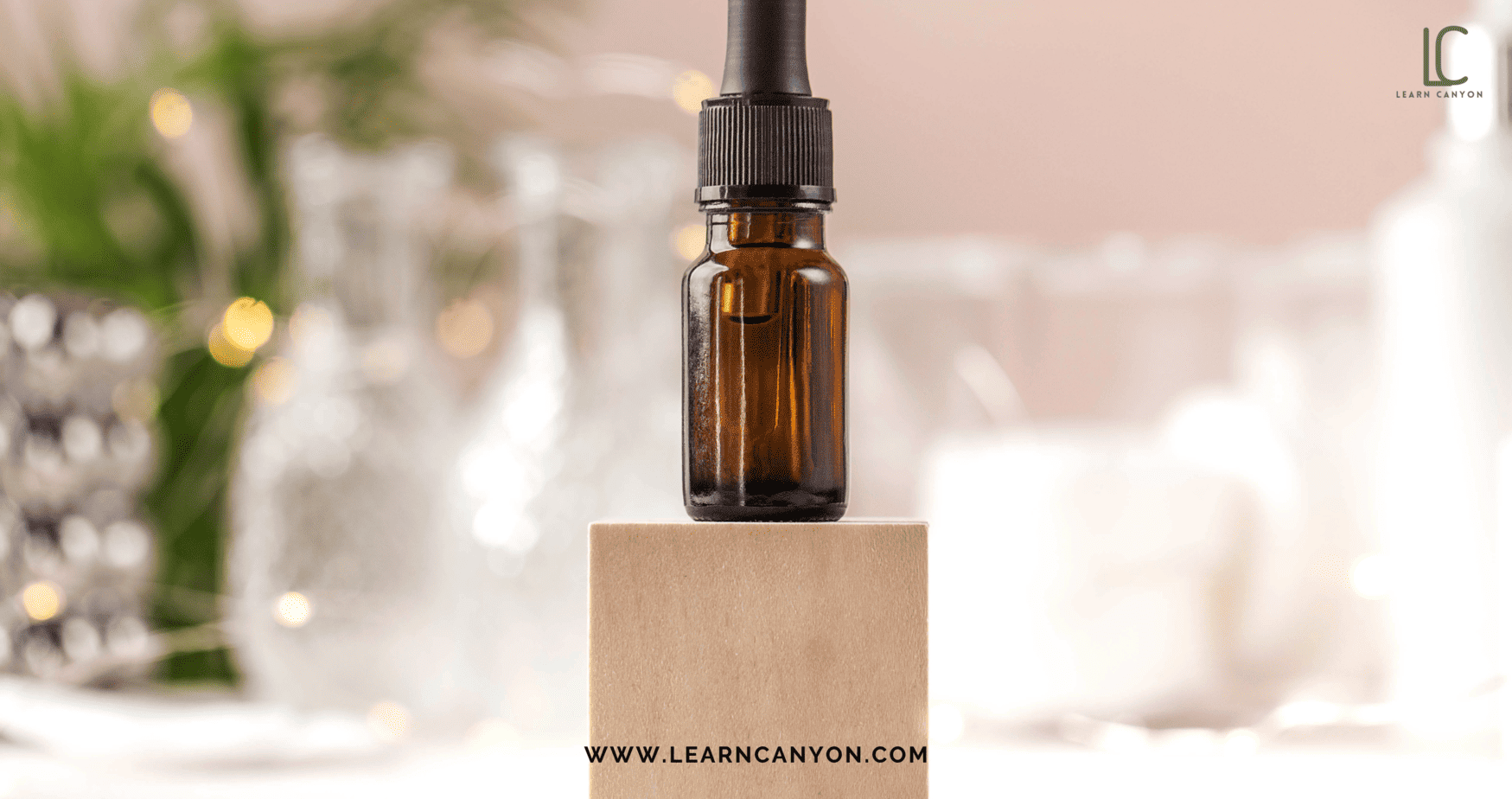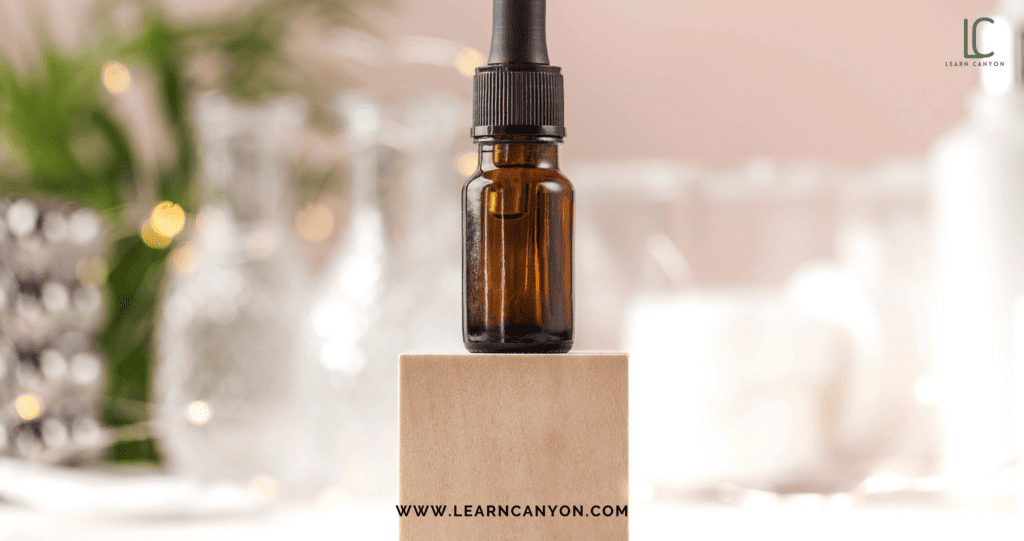 Hyaluronic Acid: Nature's Moisture Magnet
Halfway through our list, let's turn our attention to an ingredient that's all about hydration – Hyaluronic Acid. Hyaluronic Acid, also known as "nature's moisture magnet," has the amazing capacity to draw in and hold onto water up to 1000 times its weight!
Given that well-hydrated skin is plumper, smoother, and more durable, it becomes a necessary component of any anti-aging formulation.
Finding the appropriate molecular size is one of the challenges that many of us face when formulating with hyaluronic acid. Hyaluronic Acid is available in a range of molecular weights, each of which has advantages.
While the low molecular weight Hyaluronic Acid can penetrate deeper and promote long-term moisture retention, the high molecular weight Hyaluronic Acid works on the skin's surface, providing immediate hydration and a smoothing effect. 
I recall being like a kid in a candy store when I first started working with hyaluronic acid. I was tempted to explore every option because there were so many! In the end, I produced a serum that blended various molecular weights in an effort to provide both short-term and long-term benefits.
The icing on the cake was finding a supplier who obtained it from fermented organic plants, as this matched my commitment to eco-friendly, sustainable skincare.
Customers praised the serum's hydrating and skin-plumping effects after it was introduced, and it quickly became a best-seller.
Embrace Hyaluronic Acid in your formulations. It might take a bit of experimenting to find the perfect balance, but once you do, you'll wonder how you ever formulated without it!
Niacinamide: The Multitasking Hero
Next, we have niacinamide, a true multitasker. Niacinamide, also referred to as Vitamin B3, has a wide range of advantages.
It aids in improving skin texture, minimising the look of fine lines and wrinkles, and balancing out skin tone in addition to strengthening the skin's protective barrier function. Very ambitious, wouldn't you say?
Niacinamide is a relatively simple ingredient to work with when formulating products that contain it. It is stable, water-soluble, and mixable with a variety of other ingredients.
To ensure its efficacy without possibly irritating anyone, it is always crucial to carefully calculate its concentration.
As a formulator, one of my proudest achievements was the development of an organic Niacinamide booster. It was the ideal match for my "Super B" serum, and I recalled buying it from an organic supplier who extracted it from fermented buckwheat.
With a strong Niacinamide boost to help strengthen and rejuvenate the skin, the serum was created to be a flexible addition to any skincare regimen.
The product became a bestseller as soon as it hit the shelves. Customers praised the booster's adaptability, and they provided overwhelmingly positive feedback.
Many said their skin's tone and texture had improved noticeably, and some even claimed it had lessened their breakouts.
Don't overlook Niacinamide in your anti-aging formulations. It's a versatile, potent ingredient that can truly make a difference in your products, and more importantly, in your customers' skin health.
Coenzyme Q10: The Unsung Anti-Aging Warrior
The last item on our list, but by no means the least important, is CoQ10, also known as coenzyme Q10. It's possible that this potent antioxidant is less well-known than some of our other ingredients, but trust me when I say it's a true unsung hero in the anti-aging skincare industry.
Our bodies naturally contain CoQ10, which is essential for cellular energy production. But as with many good things in life, as we get older, our body's capacity to produce CoQ10 naturally decreases.
It can be refilled by topically applying it, which will shield the skin from oxidative damage and encourage cellular renewal.
CoQ10 can be difficult to formulate because of its solubility in fats, which makes base selection important, as well as its colour, which frequently gives products a yellow tint. But don't let that discourage you; the advantages far outweigh the drawbacks.
I'll always remember the first time I added CoQ10 to a recipe. I wanted to add CoQ10 because of its antioxidant and energising qualities because it was an organic eye cream.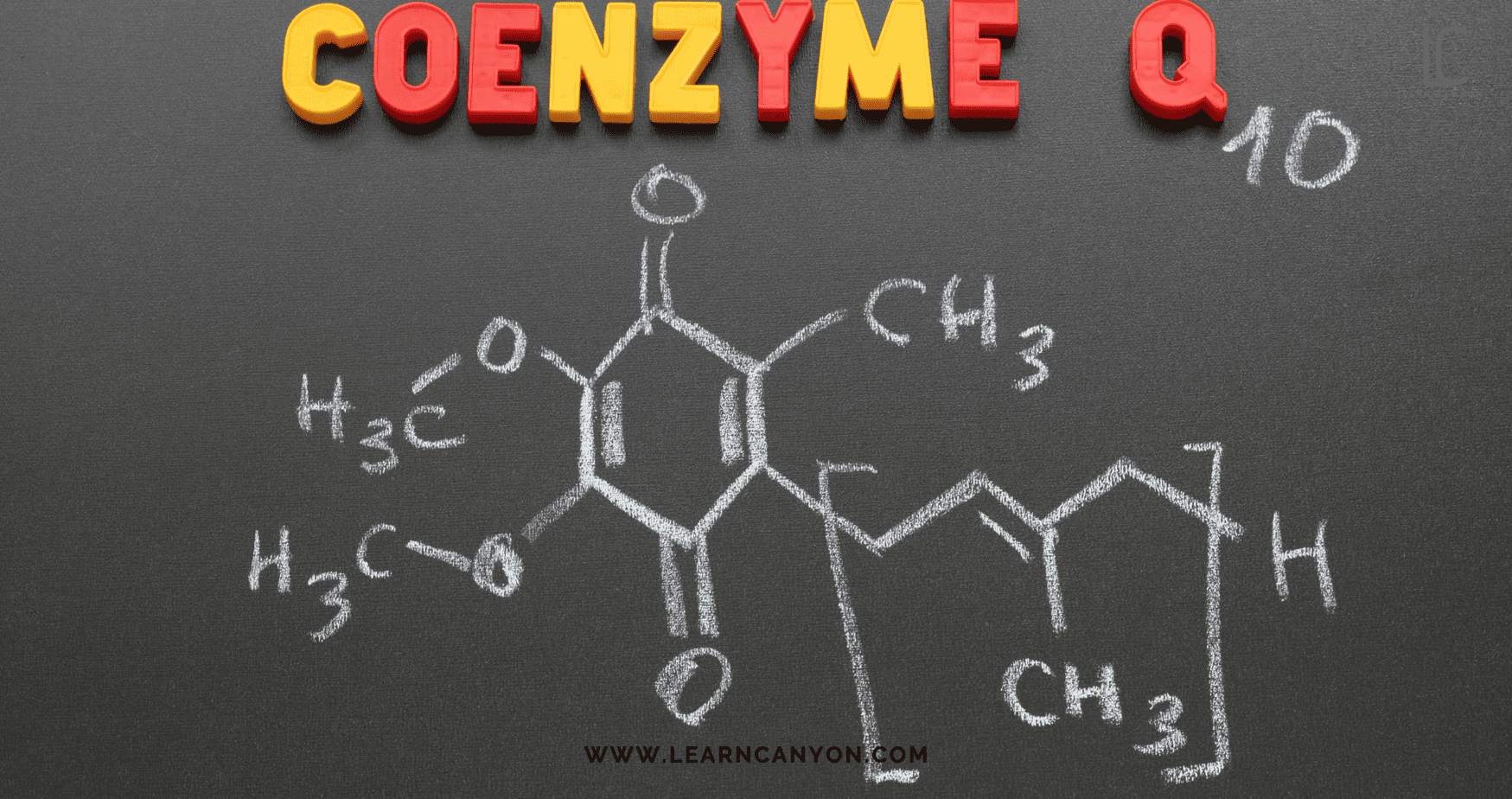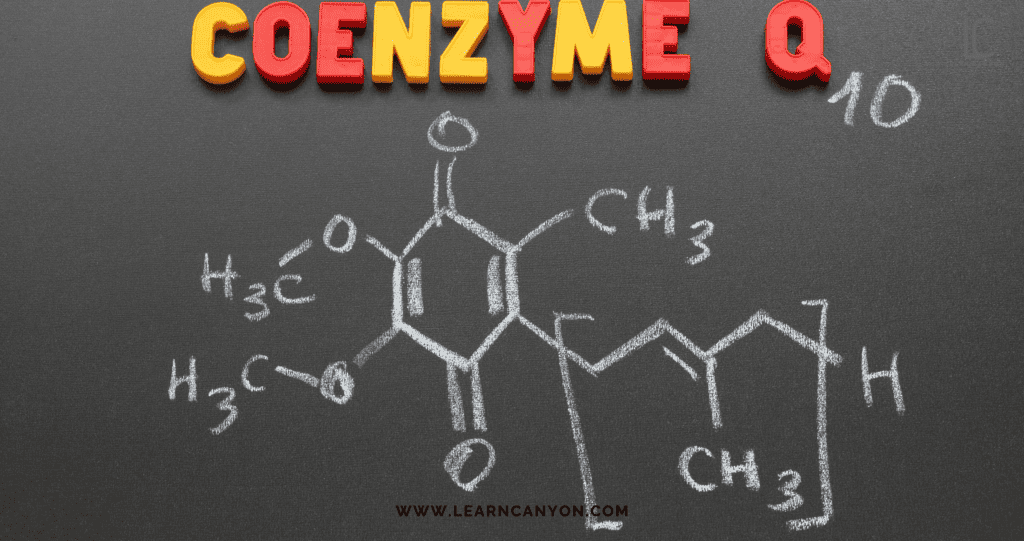 I obtained it from a vendor who used organic yeast to ferment it, making sure it was pure and long-lasting. By positioning the cream as a "golden eye treatment," I was able to cover up its yellow hue and it was a success!
The cream's ability to refresh and brighten the under-eye area has been highly praised by customers.
It served as a powerful reminder of the efficacy of creative formulation and the potential of less well-known ingredients like CoQ10.
As you create your subsequent anti-aging formulation, keep CoQ10 in mind.
Because of its distinctive qualities and potent advantages, it is a valuable addition to any product intended to fight the effects of ageing.
Wrapping Up: The Future is Organic
That concludes our list of the top five organic ingredients for outstanding, age-defying skincare formulations. Each one of our formulator's powerful weapons includes retinol, vitamin C, hyaluronic acid, niacinamide, and coenzyme Q10.
But keep in mind that our choices in how we use the ingredients, not just the ingredients themselves, make the magic.
We have the ability, as formulators, to develop goods that advance not only sustainability and health, but also beauty. We express our opinions by choosing organic products every time.
Our message is that we are concerned about our clients, the environment, and the future.
I won't say that creating formulas with organic ingredients is always simple. There are difficulties to overcome and mysteries to resolve. But isn't that part of the fun, too?
It's the excitement of learning something new, the delight of innovating, and the fulfilment of producing something truly useful.
My mentor gave me some advice when I first began my career as a formulator, and I'll never forget it. Remember, the beauty of formulation is not just in the finished product you produce, but also in the process you go through to get there, she advised.
She was correct, too. Every difficulty encountered and every achievement celebrated is a part of our journey as formulators.
So, here's to you, fellow formulators. Here's to your passion, your creativity, and your commitment to organic beauty.
Keep experimenting, keep learning, and most importantly, keep creating. Because the future of skincare is organic, and it's looking brighter than ever.