Oily skin is caused by overactivity of the sebaceous glands, which produce the lipid secretions known as sebum. It is frequently oily and shiny. When hormones become active during puberty, oil glands become stimulated. (Acne Prone Skin)
Acne is a common skin condition in which the pores of your skin clog. Pore blockages cause blackheads, whiteheads, and other types of pimples. Pimples are pus-filled, sometimes painful bumps on the skin.
This is why young girls and boys get acne in their teens. Because the tendency to develop acne is partly genetic, if other people in your family had or have acne, you may be more likely to have it as well.
Factors that can cause and/or contribute to acne are
Genetic inheritance,
Hormonal changes,
Diet,
Stress,
External agents such as the application of chemicals, or exposure to ultraviolet light.
Pollution,
the menstrual cycle,
the use of oral contraceptives,
Pregnancy
Sleepless nights
If you have acne, you can start an at-home skincare routine to help it go away by following:
Wash your skin with water and a gentle cleanser at least once a day.
After exercising or sweating, wash and take a bath.
Avoid skin care products that contain alcohol, astringents, toners, or exfoliants, as these can irritate your skin.
Remove your makeup at the end of the day or before bed and then rinse with water.
Choosing an oil-free moisturizer to use after cleansing your skin.
Acne should not be touched with fingers, picked, popped, or squeezed. Allow your skin to heal naturally to avoid the formation of scars.
, Avoid exposure to direct sunlight.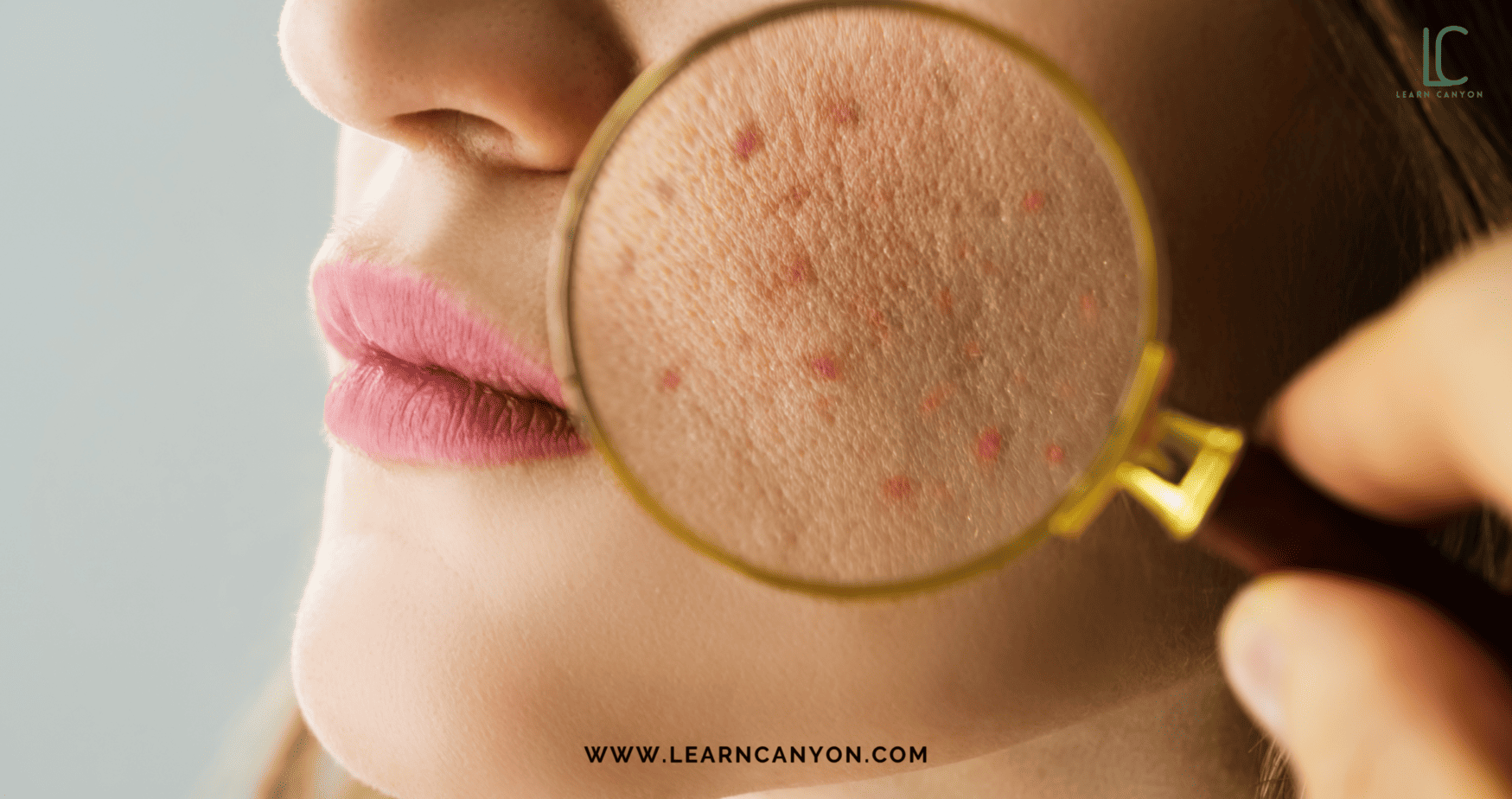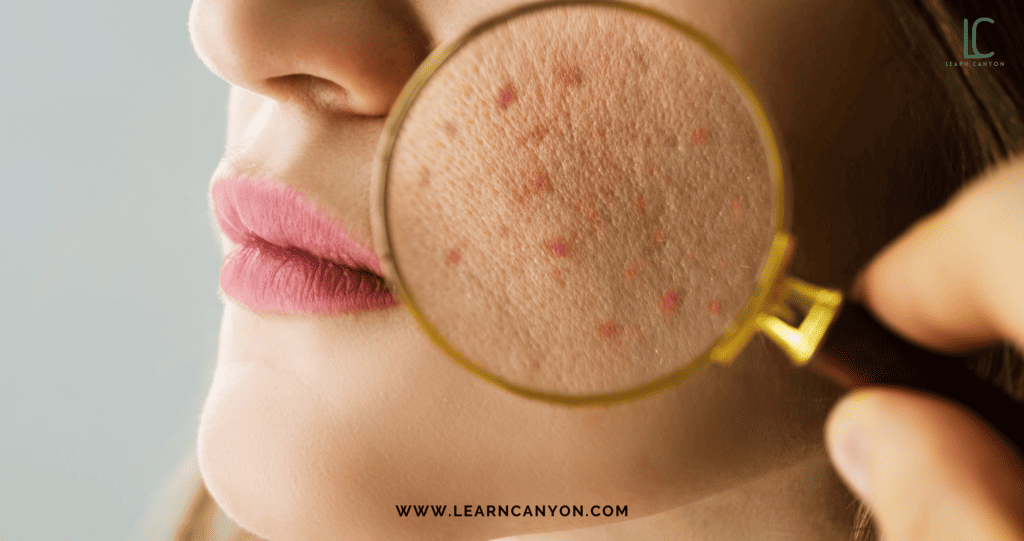 Acne is a common skin problem that causes dullness and, in the long run, harms the skin. Acne is already a problem for those with sensitive skin, and chemical-based creams may aggravate the condition. Acne usually goes away by early adulthood, though some people continue to have acne into adulthood.
Treatment options include a variety of medications and therapies. They concentrate on the underlying causes of acne. What works for you may not work for someone else experiencing similar symptoms. Acne cannot be cured with current topical technologies. Its symptoms and appearance, however, can be reduced.
A typical course of acne therapy lasts two to three months before showing significant results. Currently, treatments are limited to keratolytic or peeling agents, antimicrobials, and cleansing agents.
Remember that acne is only temporary and that it will clear up with the right treatment for your skin. To keep long-lasting acne under control, practice good skin hygiene and protect your skin from the sun's ultraviolet (UV) rays.
In addition to acne medications and cleansers, you can restore your skin's health by using the Best Organic Ingredients for Acne Prone Skin found in your home, such as: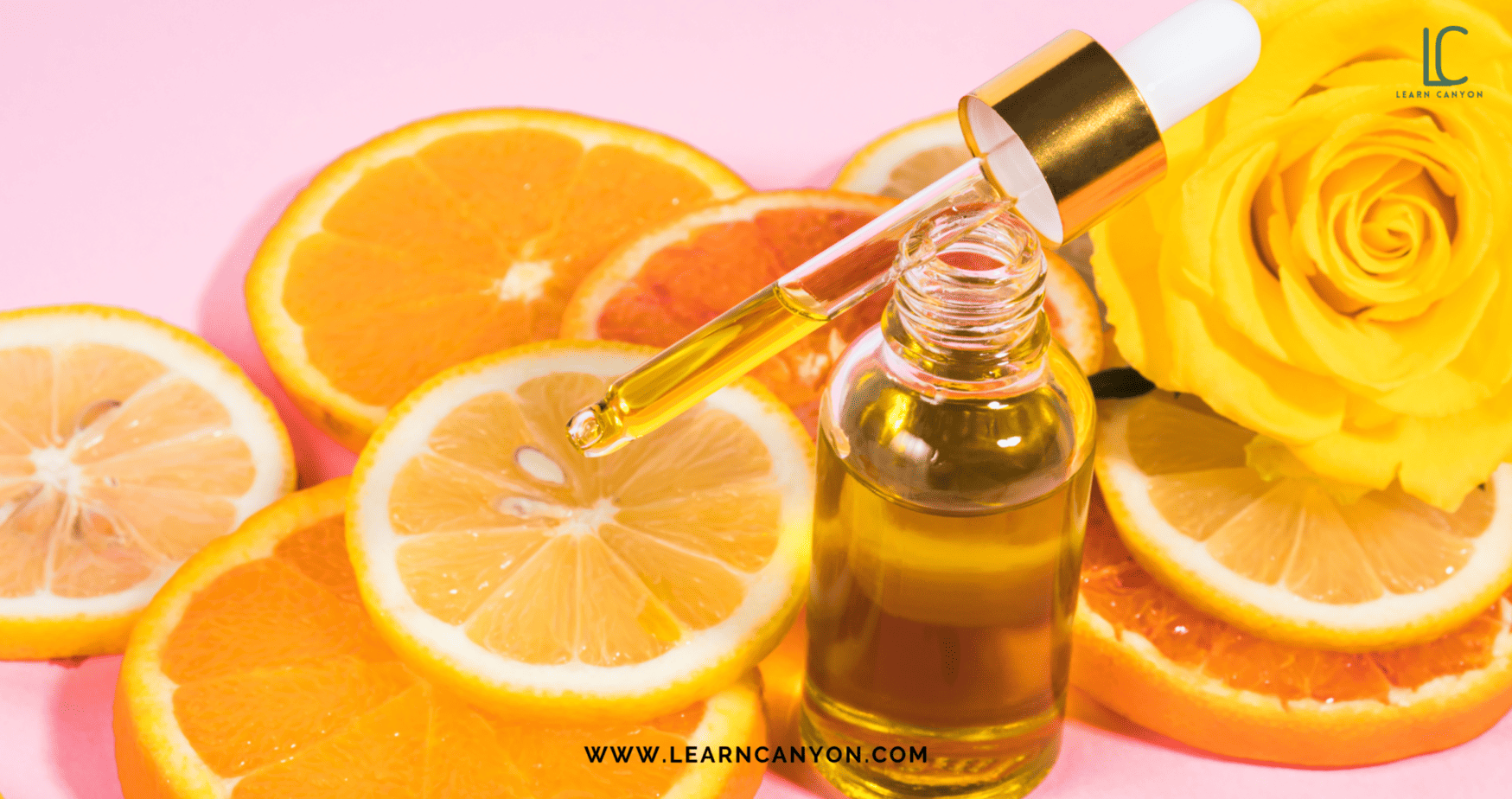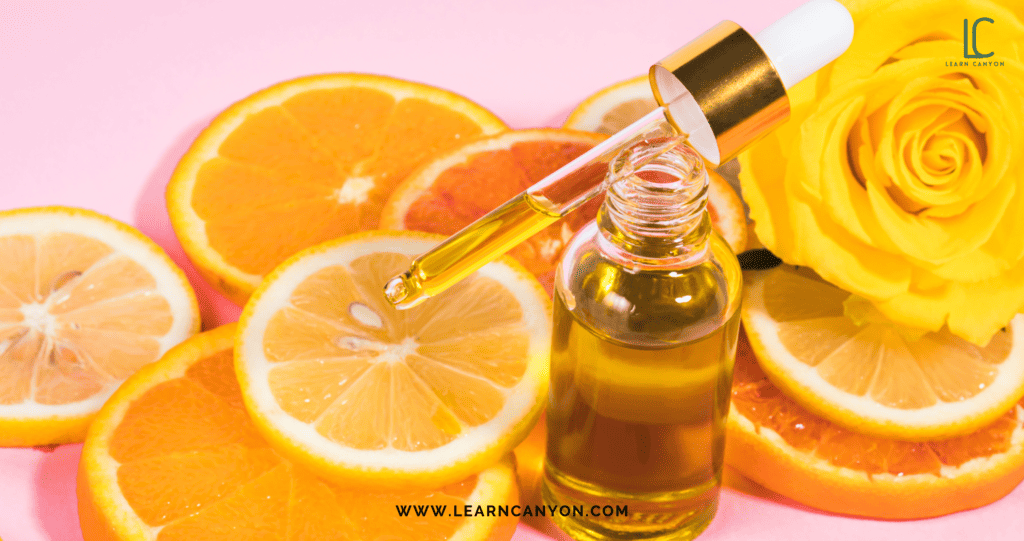 Here are the 8 Best Organic Ingredients for Acne Prone Skin
 1. SULPHUR
Sulphur is a natural element that is required for all living things to survive. Sulphur is found in rocks and minerals.
Sulphur is a well-known ingredient, for its foul odour in high labs to using it in many dermatologist-approved acne treatments. What you may not be aware of are the advancements the ingredient has brought about in skincare and the numerous benefits it provides aside from clearing pimples and blemishes. Here's why you should use sulfur in your skincare and what you should know before you do.
Sulphur is used in acne spot treatments, masks, soaps, and other blemish treatments in skincare. It is employed in the treatment of mild to moderate acne, whiteheads, blackheads, and pimples. Sulphur, which mimics the actions of benzoyl peroxide and salicylic acid, is known to be more tolerable for the skin than both of these popular acne treatments.
Sulfur is an FDA-approved ingredient found in over-the-counter acne treatments. However, there is little research on its effectiveness. It is used in anti-pimple products and on the skin to treat acne and skin redness (rosacea)
Sulphur can regulate excessive sebum production in the skin. As a result, anyone with excessively oily skin can benefit from a quick masking regime containing sulphur to mattify their skin.
Sulphur has a keratolytic effect on your skin, which softens and thins the epidermis. As a result, the ingredient acts as a gentle exfoliant, removing dead skin cells, clearing impurities, and unclogging pores.
Sulphur has been shown to kill a wide range of bacteria, fungi, and parasites. As a result, it is ideal for treating sensitive skin conditions such as acne, psoriasis, seborrheic dermatitis (dandruff), eczema, and rosacea.
Sulfur is preferred for cover-up products due to its compatibility with benzoyl peroxide, salicylic acid, and colouring pigments.
2. SALICYLIC ACID
Plants produce salicylic acid as part of their defense systems against pathogens and environmental stress. Salicylic acid is used to treat acne that is mild to moderate. It can be combined with other acne treatments. Salicylic acid is a salicylate and can be used in treating acne-prone skin. Salicylic acid may help the skin shed dead cells from the top layer and reduce redness and swelling when applied to the skin (inflammation). This reduces the number of pimples that form and accelerates healing.
Topical salicylic acid reduces swelling and redness while unplugging clogged skin pores, allowing pimples to shrink. It treats other skin conditions by softening and loosening dry, scaly, or thickened skin, allowing it to fall off or be easily removed.
It has been shown to be effective against a wide variety of bacteria, fungi, and parasites. As a result, it is ideal for treating acne and rosacea.
3. CORIANDER SEED POWDER OR SEED EXTRACT
Have you ever considered that the green leaves you use as a garnish on your gravy could be the key to getting rid of acne from the skin? Coriander, also known as 'Hara Dhaniya,' is an Apiaceae family member. It was traditionally used as an essential ingredient in oils and perfumes. It's a pungent-smelling herb. The fresh aroma can instantly revitalize you.
Coriander is high in iron, beta-carotene, antioxidants, skin-friendly minerals, and vitamin C. It's an excellent anti-bacterial, detoxifier, and anti-inflammatory agent. Dabbing your face with cotton soaked in coriander seed water will help eliminate all acne, rashes, sunburns, and inflammation.
Because of its antioxidant, anti-inflammatory, and antimicrobial properties, Coriander seed powder or seed extract is effective against acne. When applied to the skin, Coriander seed powder or seed extract Iron & vitamin C help reduce sebum secretion, which is a major cause of acne.
By causing bacterial membranes to rupture, Coriander seed powder or seed extract can also protect against infection. As a result, Coriander seed powder or seed extract can be used to control bacterial growth, which can lead to acne. Applying the Organic powder paste of the above Ingredient for Acne Prone Skin relieves reddening and inflammation caused due to pimples or acne.
4. GREEN TEA
Green tea, made from the lightly steamed fresh leaves of the Camellia sinensis plant, has been used for medicinal purposes for thousands of years in India and other parts of the world.
Green tea has numerous hair benefits and improves the condition. It is also beneficial to the skin, which is why it is commonly used as an ingredient in a wide range of beauty products.
Green tea contains polyphenols as well as six different catechins, the most potent of which are epigallocatechin gallate (EGCG) and epicatechin gallate (EGCG) (ECG). These compounds have antioxidant properties.
Green tea is capable of defending against skin diseases by fighting against bacteria.
The antioxidant power of EGCG can aid in the repair of DNA damage caused by the sun's ultraviolet (UV) rays. As a result, you may be less likely to develop non-melanoma skin cancer.
Irritation and redness are reduced.
Green tea also has anti-inflammatory properties. This is due to the high polyphenol content of the tea. Green tea's anti-inflammatory properties can help reduce skin irritation, redness, and swelling. Green tea is also useful for treating minor cuts and sunburn. It can eradicate itching caused due to psoriasis, dermatitis, rosacea, and irritation.
5. Treats Acne
Green tea is effective against acne because of its antioxidant, anti-inflammatory, and antimicrobial properties. Green tea polyphenols help reduce sebum secretion, which is a major cause of acne when applied to the skin.
Green tea polyphenols can also protect against infection by causing bacterial membranes to rupture. Green tea can thus control bacterial growth, which can lead to acne.
Reduces Roughness of the skin
Green tea contains several vitamins, including vitamin E, which is known for nourishing and hydrating the skin. Increased skin moisture helps to reduce skin roughness. Green tea Extract, an antioxidant, helps acne lesions heal faster and soothes skin, while its antimicrobial activity keeps infection at bay.
6. LEMON PEEL POWDER OR PEEL EXTRACT
There are several benefits of using lemon peel on our skin. We've all heard about the benefits of using lemon on our skin, but have you ever considered using lemon peels? Because it's summer, I'd like to highlight the use of lemon peel powder to treat acne.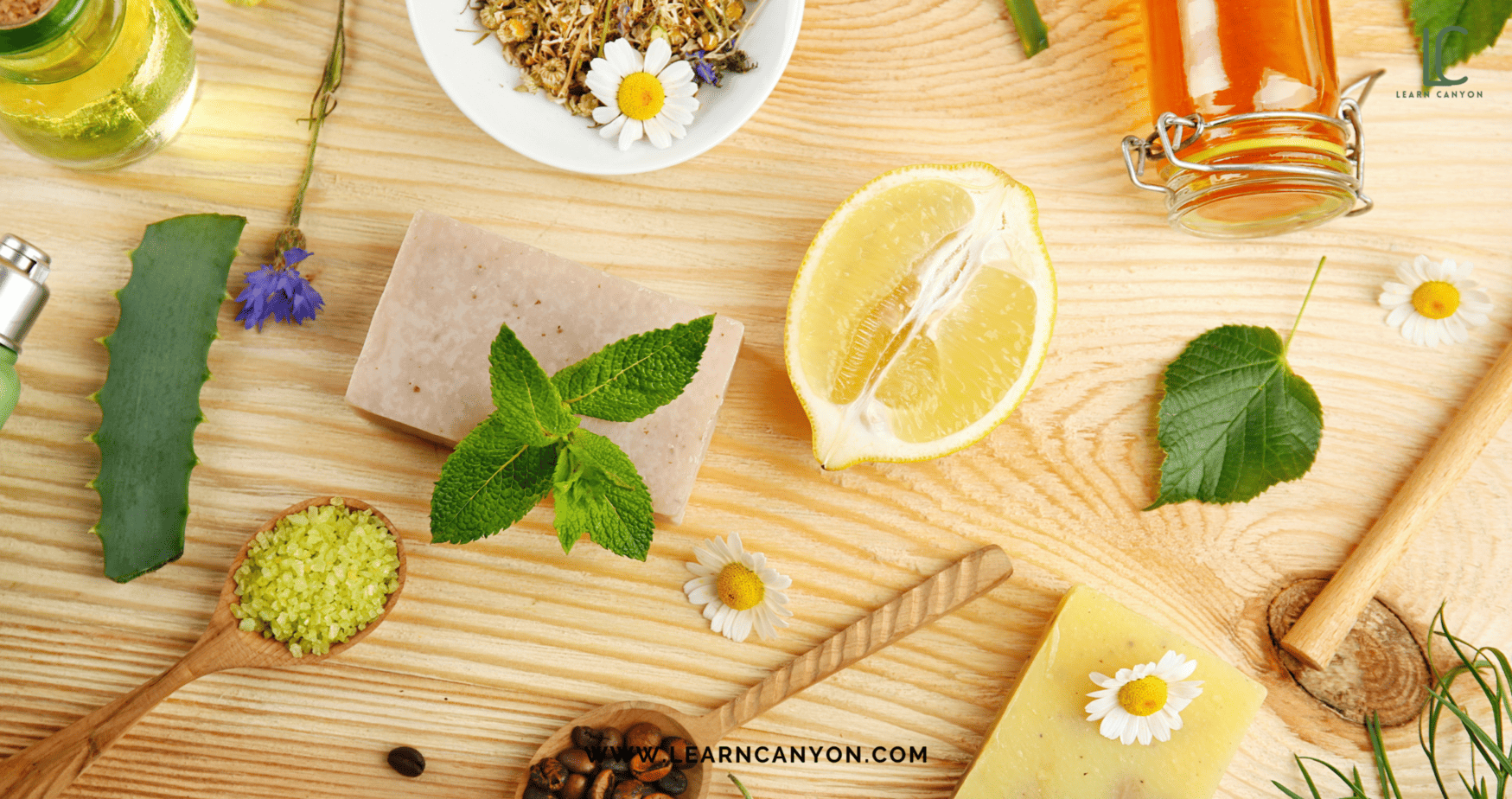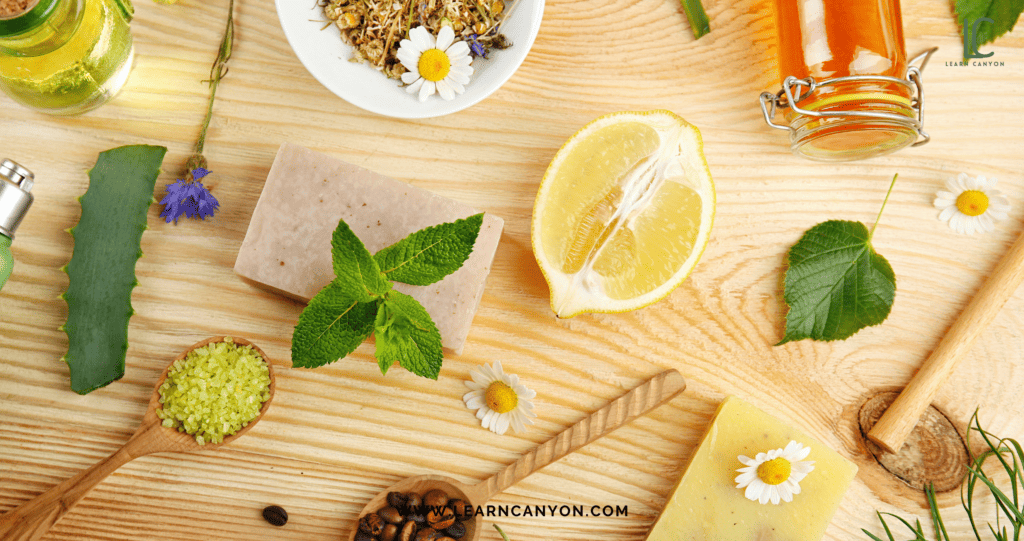 Volatile oil (2.5%), vitamin C, flavone glycosides, mucilage, pectin, and calcium oxalate are all found in lemon peel. The volatile oil contains the following important constituents: limonene (90%), citronellal, geranyl acetate, -pinene, camphene, linalool, terpineol, octyl, and nonyl aldehydes, -terpinene, -pinene, neral, and geranial.
Excess oil in the skin is reduced
The Vitamin C in the lemon peel can aid in the removal of excess oils that cause blackheads and clogged pores. When you use citrus-based skincare products, you will notice less oil production in your skin. Less oil on the skin trapped in your pores will make them appear smaller and smoother.
One of the most effective ingredients for treating acne and pimples on the face is the lemon peel.
How to use:
Grate the outer cover of one lemon. Squeeze the lemon juice into a bowl and combine it with the lemon peel. Apply this mixture to your skin. Massage it for a few minutes and then leave it. After 20 minutes, rinse with cold water. Using this method twice or three times per day can help to eliminate acne.
7. NEEM LEAVES POWDER OR EXTRACT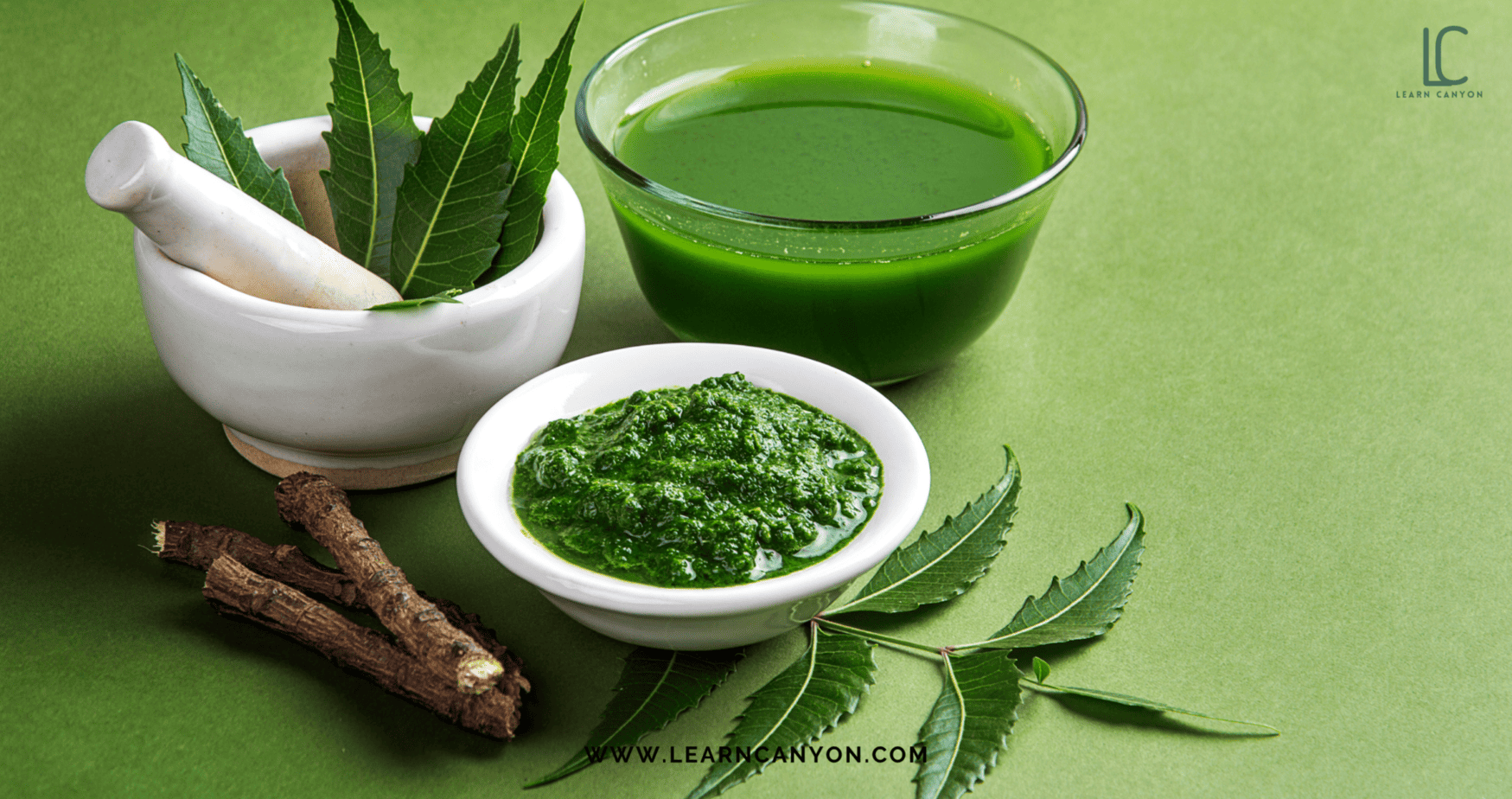 There are so many advantages to using skin care products containing Neem extract that it's worth looking into for your routine. Finding ways to incorporate Neem powder or neem leaf extract as an effective alternative to some of the products you already use can net you some serious beauty benefits.
Do you want to have glowing skin? You, of course, do. Who wouldn't? Neem powder or neem leaf extract is just one of the ingredients that will assist you in getting there.
The Neem plant has numerous skin, hair, and health benefits. It is a potent herb that contains bioactive ingredients that improve blood circulation and eliminate toxins from the body.
The antimicrobial properties of neem aid in acne reduction. It clears up breakouts and soothes itchy skin. It is safe to use to treat acne because it contains ingredients that combat acne-causing germs.
Neem protects the skin from harmful UV radiation, pollution, and other environmental factors. Neem's vitamins and fatty acids help to keep skin supple and acne spots at bay.
The best part is that neem does all this without drying your skin.
Neem treatment is one of the most effective acne scar treatments. Neem's anti-inflammatory properties help with hyperpigmentation and acne scarring.
When a paste of crushed neem leaves, a popular home remedy, was applied to the acne-prone area of the face, a noticeable improvement was observed. This dual-action formulation regulates sebum (oil) production while also killing acne-causing bacteria. The antibacterial and astringent properties of neem help to unclog pores and prevent acne recurrence.
8. APPLE  (Malus domestic)
We all know the old proverb that "an apple a day keeps the doctor away", But how much truth does the proverb hold? Well, there are a plethora of advantages to be gained from this best organic fruit.
Apples are high in vitamin A, vitamin B complex, vitamin C, and minerals.
They are known to boost immunity, detoxify your liver, aid in weight loss, lead to whiter teeth, aid digestion, aid in detoxification, improve blood circulation, etc.
However, there are skin benefits that you will never imagine. You will reap the benefits of apples by consuming them and applying them to your skin.
Apples contain nutrients that are known to provide additional protection from the sun's harsh ultraviolet rays. Apples can also be used to treat sunburns and keep the skin on the affected areas from peeling.
Furthermore, the vitamins and other ingredients will aid in the repair of damaged skin.
Grate an apple to make apple pulp. Blend in a spoon of glycerin (which is easily available at a chemist). Apply this mixture to your face and skin for at least 20-25 minutes, then rinse with cold water.
This will help to protect the skin from the sun's harmful rays.
Alternatively, you can combine aloe vera pulp and apple juice and apply them to your skin every time you go outside in the sun. You could also reapply it once you return for some rejuvenation. This homemade remedy will keep your skin cool and prevent itchy spots.
Apples can also help you get rid of acne, blemishes, and dark spots on your skin.
1 apple slice mashed and mixed with a spoon of milk, apply it to your face to get rid of acne. It also removes blemishes and dark uneven spots from the skin. Using this paste on your skin regularly will help you remove dark spots and prevent pimples from forming.
You can simply refrigerate a slice of apple and apply the cooled slice to itchy acne spots for instant relief.
Apple nutrients benefit the skin greatly by acting as a natural and wonderful toner. It tightens the skin overall and improves blood circulation to the skin's surface, making it look better.
It also aids in balancing the pH levels of the skin, reducing overproduction and secretion of oils from the skin. To reap the most benefits from apple as a natural skin toner, pulp a raw apple and apply it to your skin as a toner.
If you don't have time to pulp an apple on some days, you can use a good quality apple cider vinegar as a toner on your face. The vinegar cleans the pores of the skin, removing pathogens and oils that cause acne and pimples.
Dip a cotton ball in the pulp (or apple cider vinegar) and gently dab it on your face, making sure to cover all of the skin.
Conclusion
We use a variety of Organic Ingredients for Acne Prone Skin in our daily lives. The only problem is that we are unaware of the advantages of their activities and beneficial constituents, so we are hesitant to use them for any type of skin problem.
However, after reading this blog, I believe you will feel more confident in using the above organic ingredients for pimpled, acne-prone skin.
 Frequently Asked Questions
1. Can I use the above organic ingredients for pimpled, acne-prone skin in combination with each other?
Ans: Yes, all the discussed ingredients are the Best Organic Ingredients for pimpled, Acne Prone Skin so yes, you can use them in combination with each other, it will definitely provide a synergistic effect.
2. I have too many pimples on my cheeks, what should I try to get rid of pimples and acne?
Ans: Make a paste of crushed neem leaves, and coriander seed powder using green tea extract and apply on the affected area of the face, let it dry, and wash with water.  Repeat alternate days if you have chronic acne, you will observe a noticeable improvement.
3. What is the cause of pimples and acne-prone skin?
Ans: Acne occurs when sebum (an oily substance that lubricates your hair and skin) and dead skin cells clog hair follicles. Bacteria can cause inflammation and infection, which can lead to more severe pimples or acne.
4. What are the best skincare organic ingredients for acne-prone skin?
Ans: Best skin care Organic Ingredients for acne-prone skin are
– Sulphur
– Salicylic acid
– Neem leaves Powder or extract
– Coriander seed powder or extract
– Lemon Peel powder or extract
– Apple
– Green tea
5. What effect does salicylic acid have on your skin?
Topical salicylic acid reduces swelling and redness while unplugging clogged skin pores, allowing pimples to shrink. It treats other skin conditions by softening and loosening dry, scaly, or thickened skin, allowing it to fall off or be easily removed.