Okay imagine this- you sit down to do your morning skincare routine. You sit in front of the mirror all ready to pamper your skin.
Next, you take the products and guess what? You know every ingredient, your products are customized according to your skin type, and organic!!
Doesn't it sound like a dream? It won't be, once you know how to make organic skincare products!
Yup, you read it right. You can have this superpower right at your fingertips!
Also, you can say bye-bye to chemically made, store-bought damaging skincare products. Never again would you have to have to rely on them.
Moreover, once you have adequate knowledge, you can start your line of products and help others in their skincare routine!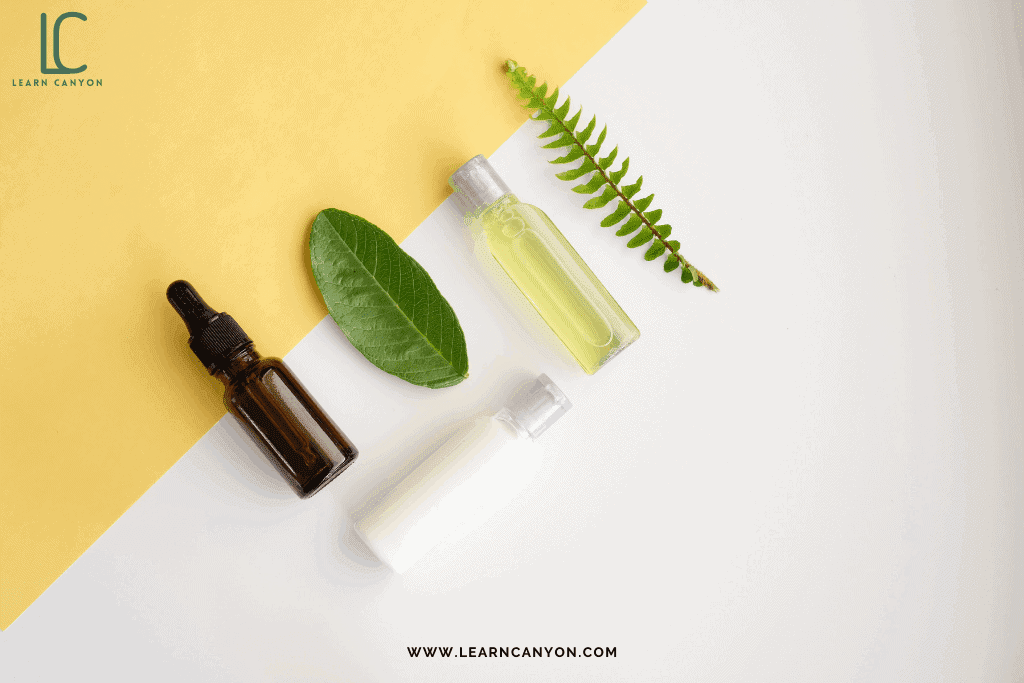 Once again, 
why should I learn how to make organic skincare products? 
Yes, you can buy natural and organic skincare products from shops and stores as well, but who do you trust more than yourself?
And who knows your skin as you do? No one! No other person can tell you the right ingredients to use, the number of raw materials to mix, and how frequently to apply the products!
And we can all agree that having to depend on mass-produced stuff is not quite ideal.
Plus think about all the money you'll save which you have to spend on products just because they have the label of a certain brand.
Hence, you need to take this matter into your hands and gain knowledge about organic and natural skincare.
We'll quickly summarize why you need to learn how to make organic skin care products:
You can customize according to skin type
You will be absolutely sure about the ingredients
Hygiene is 100% assured
It is cost-effective
You can establish your line of products and get into the business
You can provide courses to others
Well, those are quite enough reasons why you need to start learning to make organic skin care products.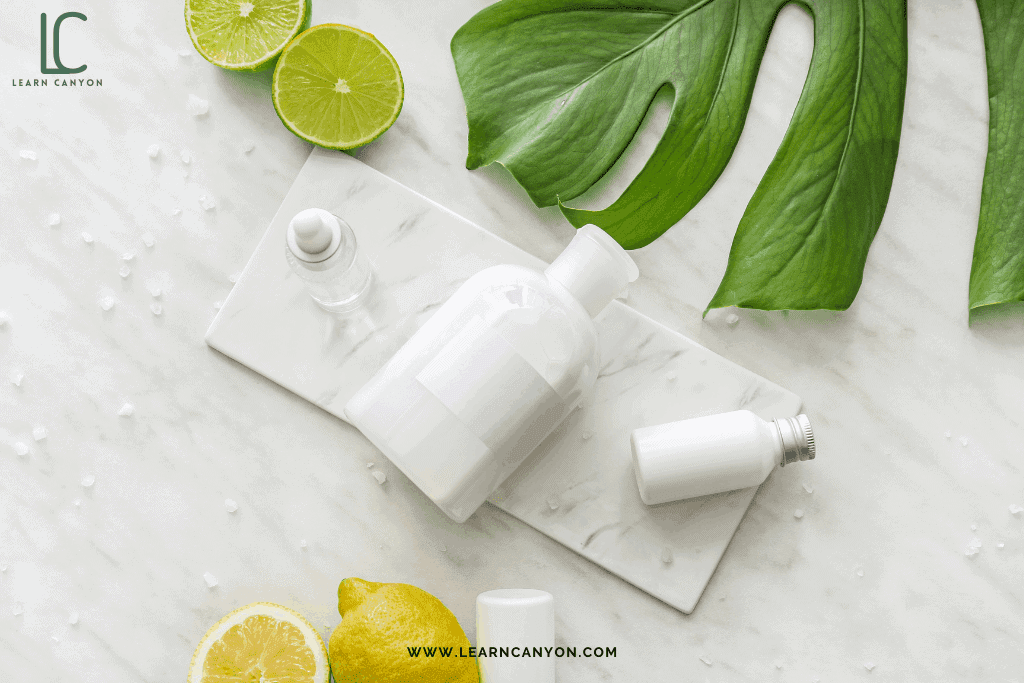 why do I need natural skincare products? 
Well, almost everyone who's even a bit concerned about their skin will know about the harm that chemical-based skincare products cause.
How many times you have tried the lotions, moisturizers, serums, and not found them up to the mark, or worse yet, damaging?
So, for the simple fact that your skin needs the maximum pampering there is, ditch those mass-produced chemical-based products and shift to natural ingredients.
It is a proven fact that anything derived directly from Mother Nature is always beneficial for your body and mind. Hence natural and vegan products are the best for skincare.
How to make organic skin care products? 
Learning how to make organic skin care products is both art and science. It is not a basic DIY tutorial while it is not some rocket science. Once you develop an interest in making these amazing products for yourself, the way just becomes easier and easier. 
Choose your natural ingredients 
One of the most exciting aspects about working to make your natural skincare products is that you get to know and work with a vast range of ingredients.
You learn their origin, their derivation, their use, and the formulation in which they would work the best.
The ingredients for natural skincare products come from animals as well as plants. Imagine having the opportunity to work with herbs, leaves, roots, petals, barks, buds, seeds, and flowers! It would be heavenly for any nature lover!
However, not every natural ingredient should be used on the skin. Because while they may be harmless, different skin types react differently.
Some should be used in low percentages, so you need to start researching to find out which botanical ingredients work best when you are working on your formulations.
For this, you might also want to check out the Certificate in Organic Skincare Course.
Here, not only will you be offered step-by-step guidance about organic skincare, but also one-on-one training by a certified mentor.
his course will take you through all the steps of formulating your own skincare products and take your interest further.
Now you must be thinking where will you get these ingredients? You have two options- either grow them on your own or buy them from trusted sources. Let's dive right into it: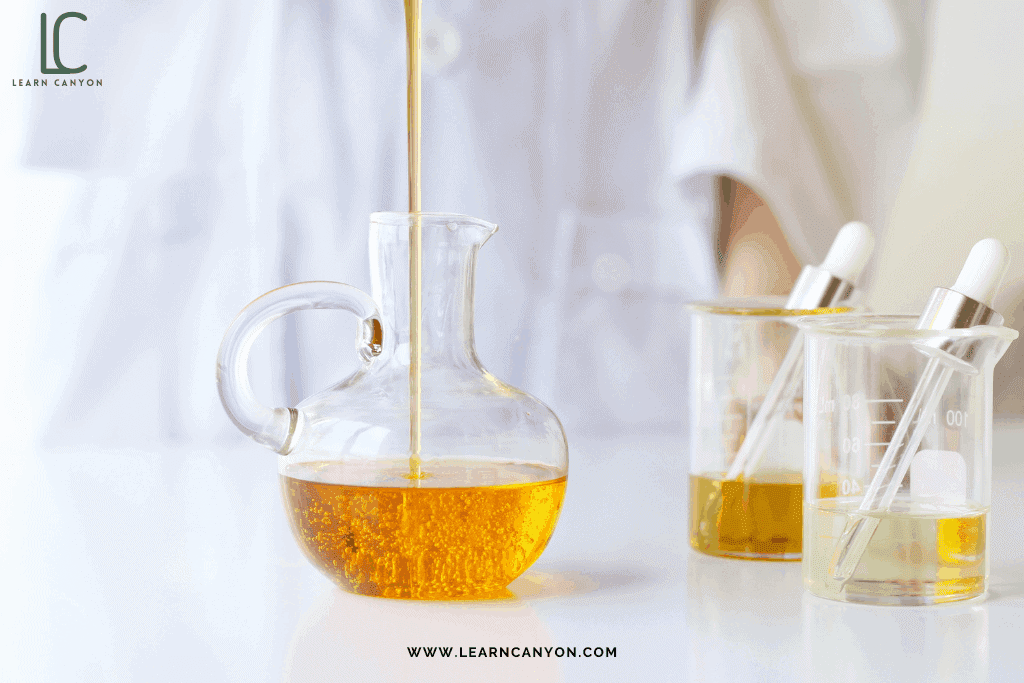 How to make organic skin care products: growing your ingredients
If you are growing your botanical ingredients, consider some or all of these:
• Chamomile (Anthemis nobilis or Matricaria recutita)
• Calendula (Calendula officinalis)
• Marshmallow (Althaea Officinalis)
• Lavender (Lavandula angustifolia)
• Aloe vera (Aloe Barbadensis)
Next, figure out how best to harvest your skincare herbs, then dry them and then extract them.
The easiest way is probably to macerate herbs such as calendula, chamomile and lavender can be extracted into carrier oils.
Aloe vera can be used directly from the plant when preserved properly. and marshmallows can be turned into a decoction due to its gel-like qualities.
How to make organic skincare products: buying your ingredients
If you have just started out, or aren't well versed in growing, harvesting, and extracting, then you can simply buy the ingredients.
 But, but, but, easy work also comes with a teeny-tiny responsibility. If you are planning to buy the ingredients then make sure to follow the given steps: 
INCI
INCI stands for the International Nomenclature of Cosmetic Ingredients. It is the system used by the cosmetic and skincare industry for naming.
Since you will have to name every extract in the formulation it is advisable to use the cosmetic name. It is also beneficial for the customer.
Compatibility with Skin 
Take care that the ingredients that you are using in your formulation are compatible with your skin type. Not all the ingredients need to suit every skin type. Make sure you trust the supplier! 
Solubility 
Check the solubility of the ingredients with one another. For example,  oil and water do not mix so either you can use oil or water in the formulation. Don't worry, these small things will become clear once you practice. 
Sustainability 
In a world where we are already losing natural resources at a fast pace, we all need to be careful with the ingredients that we are using.
 Make sure your chosen ingredients are present in ample amount in nature. 
Make Natural Skin Care Products
Well, now that you have the knowledge and the ingredients, what are you waiting for? Maybe start with the one that you find the simplest or something you vibe with!
Balms and lotions are probably the easiest to make, rest, the world is your oyster! Need some inspiration?
Head onto our Certificate in Organic Skincare Course and Certificate in Organic Haircare Course.
Umm.. so do I need some specific skill set? 
Though the mass-producing cosmetic industry might make you believe otherwise, formulating your skincare products is as basic a skill as cooking or doing laundry.
Plus it is also empowering in its own way!
Okay so basically, start simple. Take a pen and paper and start making notes. Research extensively on all ingredients.
And don't fret if you don't succeed the first time! Learn from your mistakes and keep an open mind.
Also, work with inexpensive ingredients at first, so that you don't have to worry a lot about the finances and can focus on the actual work.
Speaking of low costs and efficiency, do check out the course: Certificate in Organic Skincare Course.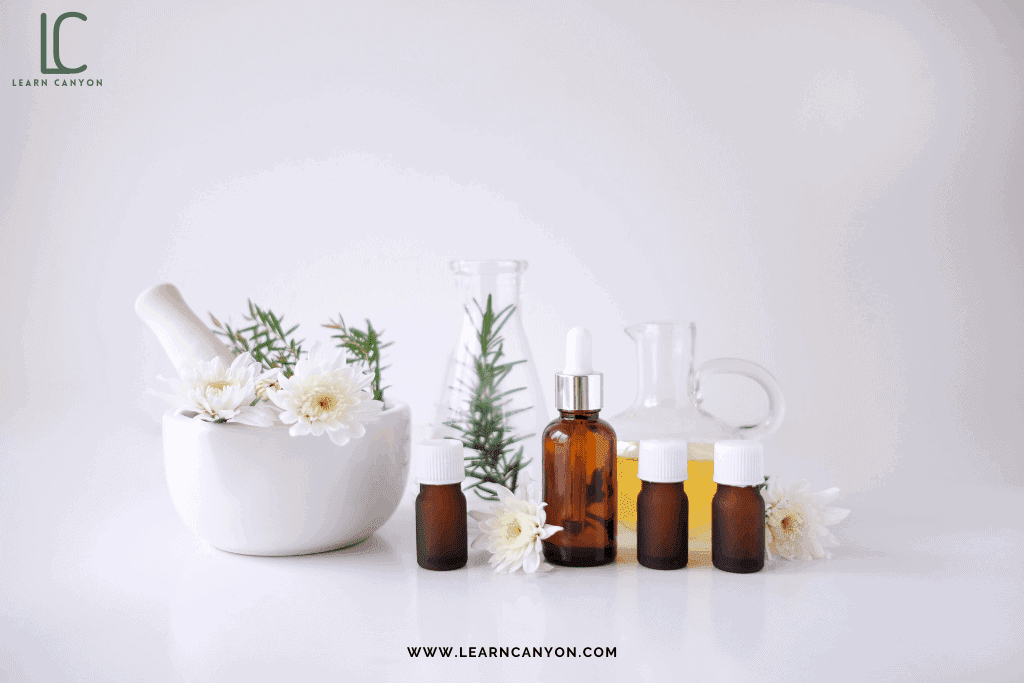 Benefits of the course: 
Learn how to make natural and organic skincare products, totally free of chemicals
Get one-on-one training with certified mentors. Clear your doubts anytime you want
Learn 30+ formulations, that too at your own pace
Get access to high-quality content
Be your own master!
At the end of this course, you will know exactly what to do to make organic skin care products for yourself! Get ready to say hello to beautiful skin!