If you suffer from acne, you're probably aware of how difficult it is to locate a product that works.
It's tempting to use as many zit-zapping chemicals as you can in the hopes that they'll all work together to suddenly eliminate your breakouts.
Using every anti-acne treatment in your arsenal isn't the greatest approach to cure pimples. Instead, it's about trusting only the best-of-the-best acne ingredients and carefully using them to achieve proven outcomes.
After all, there are a variety of products in the skincare section of your drugstore that claims to remove blemishes.
So how can you determine which one is right for you?
To choose an acne product, you must first become familiar with over-the-counter substances that can help you combat acne. You should also consider whether these components are appropriate for your skin type.
Of course, certain circumstances are more serious than others and may necessitate the assistance of a dermatologist.
If over-the-counter remedies aren't working, see a doctor. Meanwhile, browse through our list of the greatest acne ingredients to add to your arsenal—your breakouts won't stand a chance.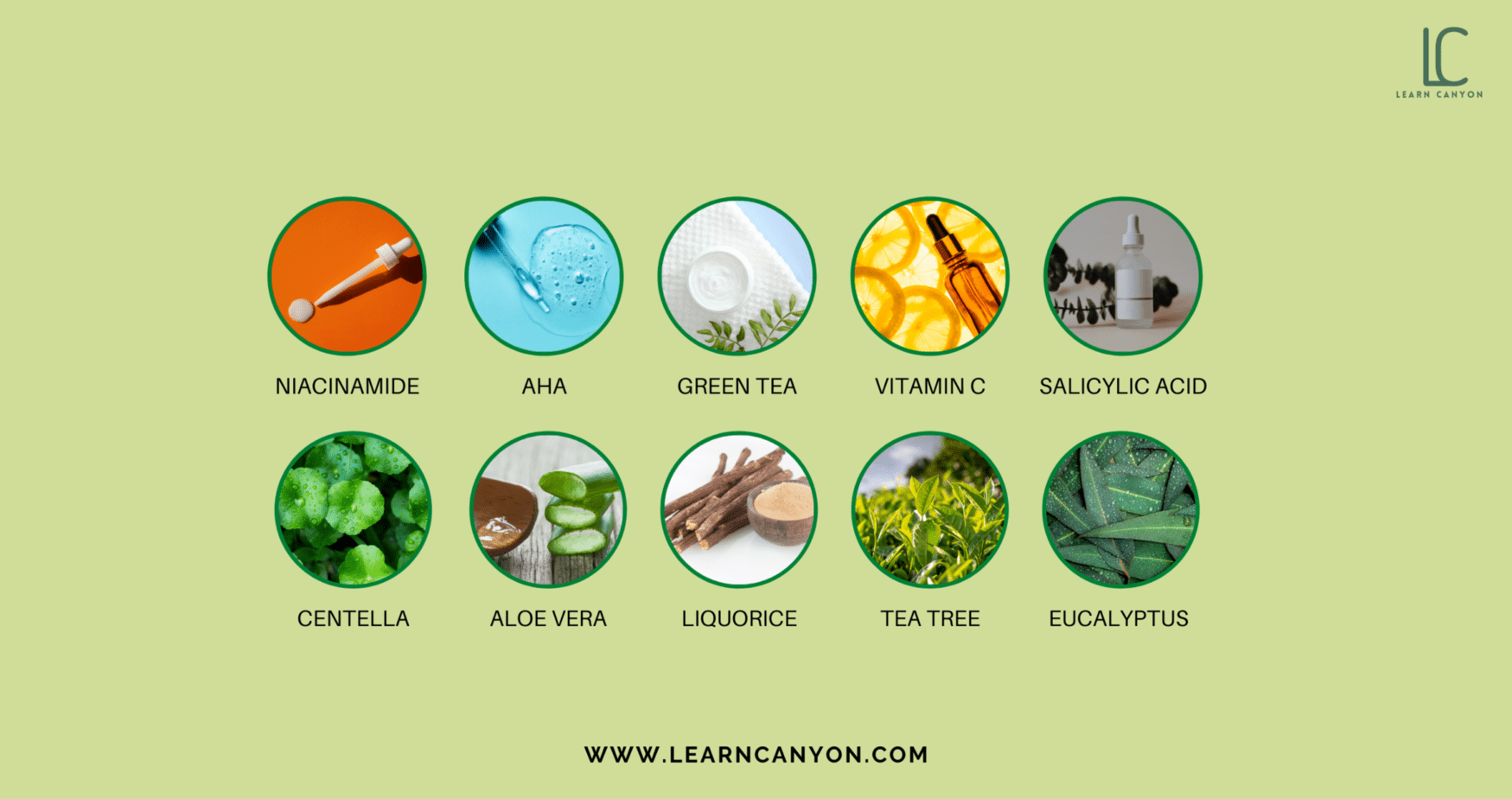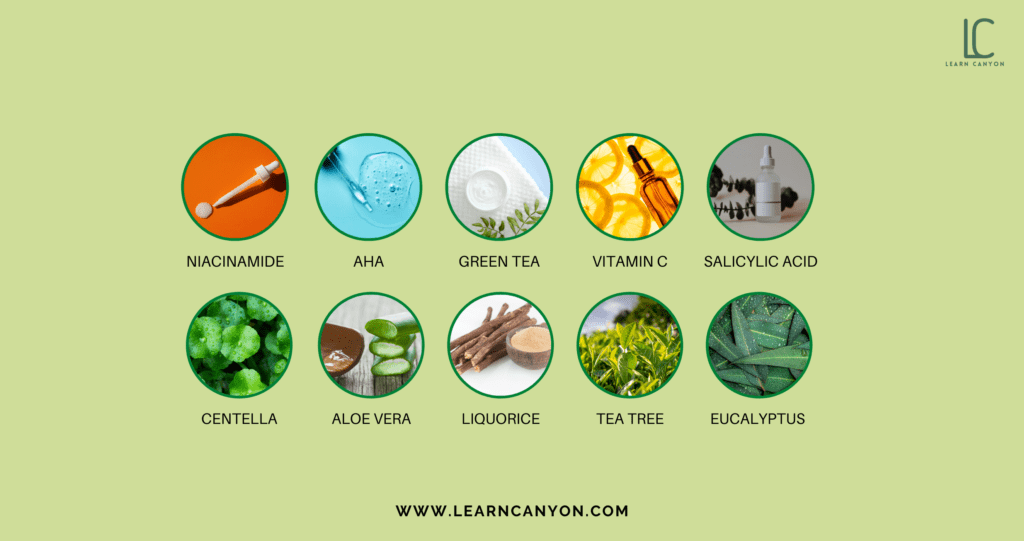 Best Acne-Fighting Skincare Ingredients, According To Dermatologists
Niacinamide, or nicotinamide, is a type of vitamin B3 found in foods such as meat, milk, eggs, and green vegetables.
It is a drug that comes in the form of vitamin supplements or topical lotions.
Niacinamide can be made alone or in combination with additional substances, whether as a supplement or a cream.
Acne, hyperpigmentation, skin inelasticity, fine lines, wrinkles, and overall skin ageing are all disorders that niacinamide is used to treat.
But First,
what type of acne NIACINAMIDE can treat?
The antibacterial qualities of niacinamide make it useful for treating inflammatory acne, which is formed when the bacteria Propionibacterium acnes (p.acnes) flourishes in clogged pores.
It also has modest exfoliating and sebum-reducing effects.
As a result, it can aid in the prevention and treatment of non-inflammatory acne such as blackheads and whiteheads, which are caused by excessive oil production and the skin's inability to effectively shed dead cells.
Niacinamide is unlikely to be beneficial in the treatment of acne caused by hormones, stress, or specific eating habits. It may, however, help to reduce the appearance of breakouts and reduce redness and swelling.
It is an excellent treatment for post-inflammatory hyperpigmentation, which is a type of acne scarring.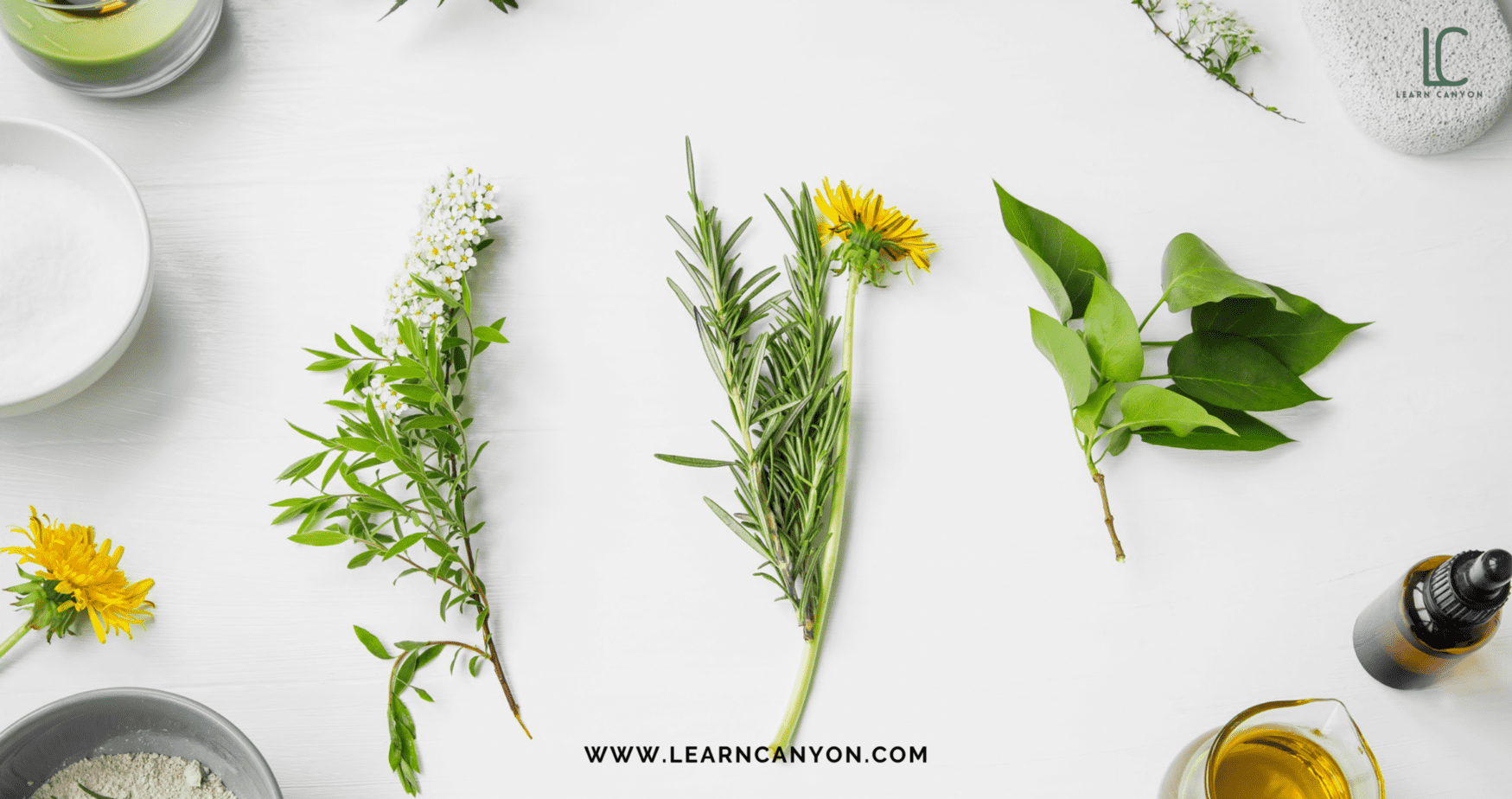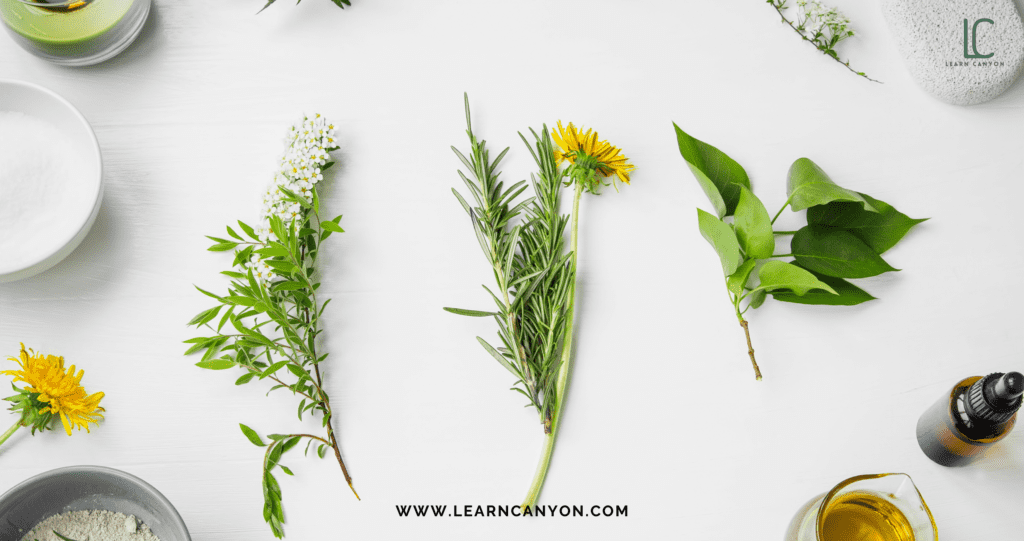 AHA (Alpha-Hydroxy-Acid)
Alpha Hydroxy acids (AHAs) are a type of chemical component found in fruits, milk, and sugar cane.
Glycolic acid (produced from sugar cane) and lactic acid are the most often utilised AHAs in cosmetics (the substance that gives you muscle burn when you exercise).
Acne products frequently contain alpha-hydroxy acids such as lactic acid, mandelic acid, and glycolic acid. These creams work by causing the top layer of your skin to peel and drying up whiteheads, blackheads, and pimples.
They exfoliate dead skin cells, reduce sebum (oil) accumulation, and bacterial proliferation thereby preventing future acne formation.
AHA-containing skincare products are typically safe to use, but they may produce tingling and slight skin redness. If your skin becomes red or dry, use them less frequently
Vitamin-C
Vitamin C has three major qualities that aid in the treatment of acne outbreaks. Each of these effects focuses on a distinct acne cause or symptom.
Antioxidant Properties
Because of its anti-inflammatory properties, vitamin C can help prevent acne as well as alleviate its symptoms.
According to one study, inflammation has a role in the formation of bacteria that cause acne, therefore utilising vitamin C to lower skin inflammation reduces the incidence of acne.
Additionally, these anti-inflammatory activities will aid in the reduction of acne's obvious indicators (redness and erythema).
Anti-Inflammatory Properties
Because vitamin C is an antioxidant, it acts as an anti-inflammatory.
The skin inflammation that can lead to acne is caused by oxidants.
Oxidants are oxygen molecules with a single unpaired electron, also known as a free radical. Because electrons prefer to be in pairs, a free electron will seek for another, causing skin damage in the form of inflammation and, as a result, acne.
Boosts Collagen
Vitamin C has been shown to increase collagen production in the skin, improving skin tone and speeding up the healing process. This indicates that acne-related discolouration, as well as damaged skin, will heal more quickly after applying vitamin C regularly.
Although vitamin C will not eliminate acne scars, it will help to lessen the severity of fresh acne scars.
It accomplishes this by increasing collagen formation, enhancing skin tone, and decreasing hyperpigmentation.
Vitamin C has been shown to minimise the visibility of old acne scars by encouraging the continuous growth of collagen-rich skin. More scientific investigation, however, is needed to back up this notion.
Salicylic Acid
Salicylic acid (SA) is a beta hydroxy acid found in willow bark and other plants. Salicylic acid is anti-inflammatory and antibacterial, as well as an exfoliant for removing dead skin cells.
How does Salicylic Acid treat acne?
When salicylic acid is applied to the skin, it breaks down the bonds that hold dead skin cells together, allowing them to be freed and pores to clear more quickly.
Another advantage of salicylic acid is that it helps to break down sebum, the oil produced by the body that causes acne.
It works best on whiteheads and blackheads because debris, pollutants, and sebum clog these types of acne-causing bacteria.
As a result, when you use a salicylic acid treatment, it helps to clear out and unclog pores. It works particularly well around the nose, which is prone to both blackheads and whiteheads in the majority of people.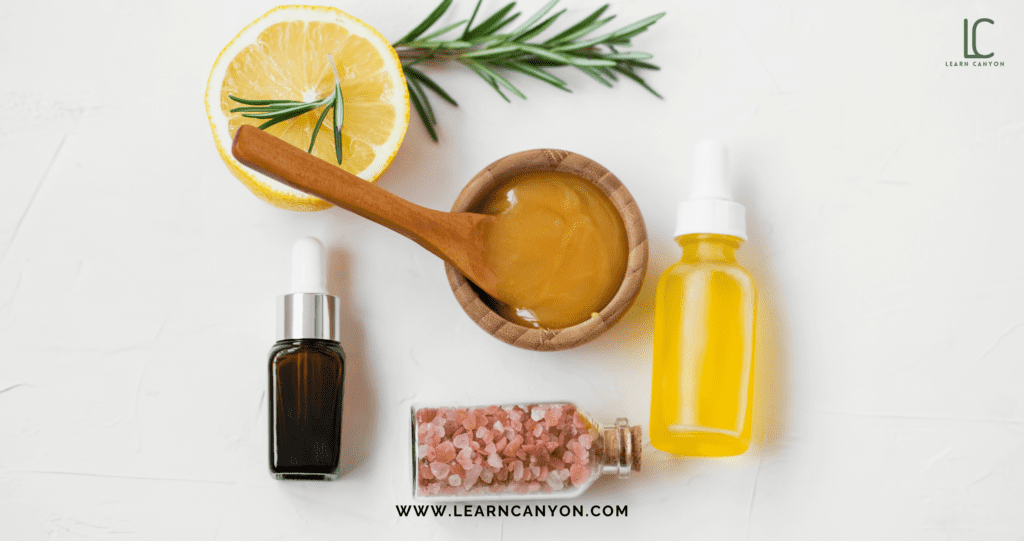 Green Tea
Researchers have discovered that consuming green tea or green tea extract, or applying it topically to the skin, can help reduce the lesions, redness, and irritated skin caused by acne in certain people.
Catechins are compounds found in green tea.
Polyphenols, which are plant-based chemicals, have antioxidant, anti-inflammatory, and antibacterial activities.
Green tea is particularly high in epigallocatechin gallate (EGCG), a polyphenol that has been demonstrated in research to help with acne and greasy face.
EGCG decreases lipid levels and is anti-androgenic, making it helpful at reducing sebum (oil) excretions in the skin, in addition to having anti-inflammatory, antioxidant, and antibacterial qualities.
Androgens are hormones that the body naturally generates.
Androgen levels that are high or fluctuate cause the sebaceous glands to create more sebum. Hormonal acne is caused by excess sebum clogging pores and increased bacterial growth. This cycle can be broken with the use of EGCG.
Centella
Centella Asiatica is a plant that grows in Asia and Africa. It's great for soothing eczema and psoriasis flare-ups, as well as mending minor burns and scrapes.
Centella was utilised as a cure-all in folk medicine three thousand years ago. It's been used in traditional Asian medicine for hundreds of years to expedite wound healing and minimise skin inflammation.
But is it good for acne?
Of course, it is an excellent acne treatment ingredient since it addresses three of the four basic causes of acne: oiliness, bacteria, and inflammation.
The only thing it doesn't do is speed up the turnover of skin cells.
Centella Asiatica has been shown to reduce oil production, prevent acne scarring, and improve overall acne severity in several studies.
It may be useful to cure existing acne scars due to its ability to promote collagen formation.
Aloe Vera
The succulent plant Aloe vera is native to Africa. A pulpy centre loaded with enormous volumes of mucilaginous gel can be found inside its plump leaves.
Aloe vera has long been used to treat a variety of skin irritations. Fresh leaves from the plant can be broken off, the gel squeezed out and applied straight to the skin.
According to several studies, aloe vera can help acne medicines work better.
One study, published in the Journal of Dermatological Treatment in April 2014, examined two groups: one that used topical tretinoin and aloe vera gel, and the other that used tretinoin and a placebo.
The group that received tretinoin and aloe vera had less redness and pimples than the group that received only tretinoin.
Antibacterial properties are also found in aloe vera. Because propionibacteria acne is one of the bacteria that causes acne, it's thought that aloe may help to reduce these bacteria. This has yet to be proven.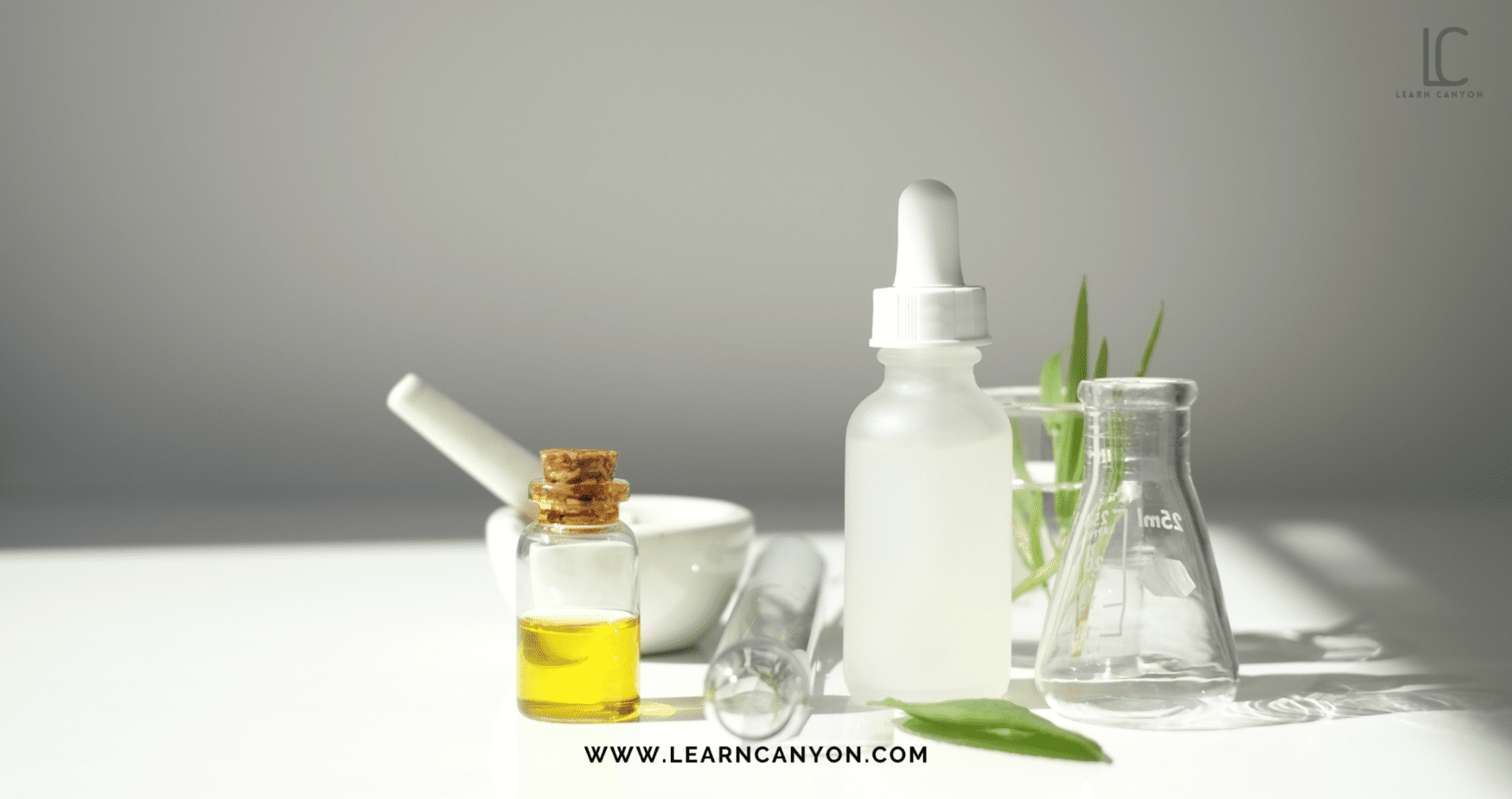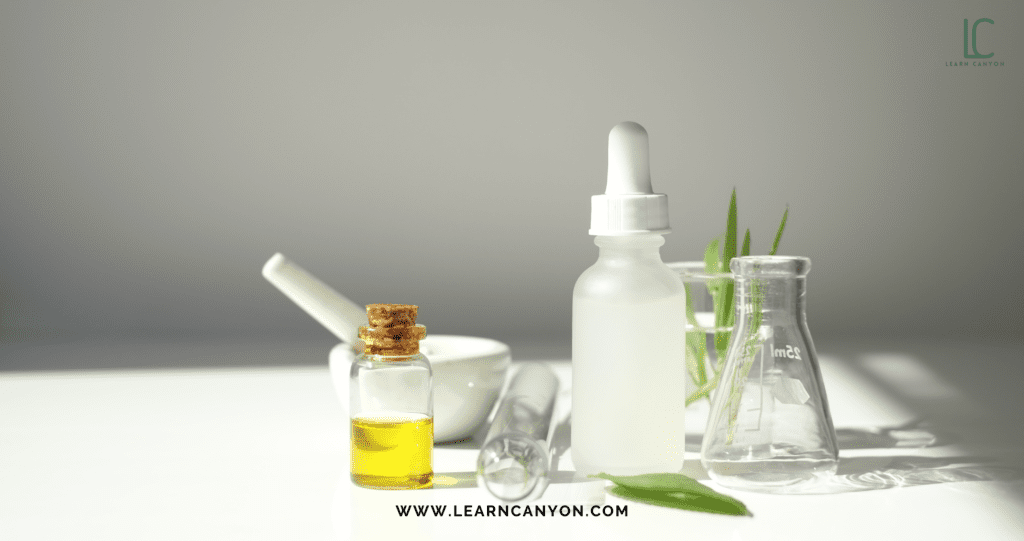 Liquorice
The root of the liquorice plant (Glycyrrhiza glabra) is used to make liquorice root, which is one of the world's oldest herbal treatments.
Liquorice, which is native to Western Asia and Southern Europe, has long been used to treat a variety of diseases as well as flavour candies, drinks, and medications.
Acne is a red bumpy skin disorder caused by excessive oil production in the glands.
Liquorice helps to regulate oil production and reduces the redness that Rosacea patients feel, which results in a flushed face and red, uneven skin.
Resveratrol
Resveratrol is an antioxidant that can be found in the skin of red grapes, berries, and chocolate. It's also quite effective as an anti-inflammatory agent.
Propionibacterium acnes is inhibited by the antioxidant resveratrol.
According to the findings of a recent study, resveratrol appears to increase the acne drug's bacteria-killing efficacy when taken with benzoyl peroxide.
There are currently no conclusive studies on the usefulness of resveratrol for acne, and there is no conclusive proof that it can help control acne.
Although, resveratrol for acne appears to have a good effect in various small scale studies.
It was discovered that when resveratrol was applied to the skin at the proper concentration, it effectively killed all acne-causing bacteria. The skin of those who used resveratrol to treat acne generally improved.
Tea Tree
Tea tree oil is a natural antiseptic derived from the leaves of Melaleuca alternifolia, an Australian native species.
It is a fantastic skin treatment choice, particularly for oily, acne-prone skin, and is widely regarded as the finest natural acne treatment.
Tea tree oil is thought to aid in the killing of Propioni acnes bacteria, which is responsible for acne breakouts.
Only a few small trials have been done, according to a 2015 Cochrane review of studies, therefore the exact efficacy of tea tree oil on acne is yet unknown.
Only one was deemed to be worthy of inclusion. In a 2007 trial, 5% tea tree oil was found to be more effective than a placebo in treating acne.
Tea tree oil isn't a miracle acne treatment. Its most serious flaw is that it isn't as effective as some of the other acne treatments on the market today.
Although tea tree oil has antibacterial properties, acne isn't primarily caused by germs.
Acne outbreaks are caused by a variety of circumstances. Overactive sebaceous glands are another factor. Tea tree oil is ineffective in treating these issues.
Eucalyptus
Eucalyptus oil is obtained from the leaves of eucalyptus trees and is categorised as an essential oil.
It is used medicinally for analgesic, anticatarrhal, expectorant, antispasmodic, insecticidal, and antiviral applications due to its antibacterial, anti-inflammatory, and pain-killing properties.
Anecdotal evidence suggests that the antiseptic properties of eucalyptus oil on the skin might efficiently destroy acne-causing bacteria dwelling in the epidermis, therefore reducing the frequency of breakouts.
While the science supporting eucalyptus as an acne treatment is still in its early stages, there is some evidence that it may be useful.
Eucalyptus oil has been shown to help lessen the severity of acne and the discomfort associated with it.
Its anti-inflammatory effects calm irritated skin caused by inflammatory acne, as well as inhibit the growth of acne-causing bacteria and fungi.
Frequently Asked Questions
Are acne-fighting ingredients safe for skin?
They can be unsafe and bad for your skin if you use them too much without any proper consultation from dermatologists. Acne treatments, particularly those containing active chemicals such as benzoyl peroxide and salicylic acid, can be drying and harsh on the skin.
Your skin may become inflamed if you use too many treatments at once, and you may experience more breakouts as a result. Better to consult to know your skin type and the type of acne you have
What ingredients you should avoid for acne-prone skin?
Ingredients that must be avoided for acne-prone skin are Coconut oil, Lanolin, Algae extract, Isopropyl myristate/Isopropyl palmitate, Parabens and other chemicals.
How can I remove acne scars?
– Skincare at home
– Soft tissue fillers, Steroid injection
– Other energy-based techniques
– Laser resurfacing
– Chemical peel
– Dermabrasion.
Summarizing With Tips To Avoid Acne Breakouts
Face cleansing should be done twice a day.
Heavy, greasy creams and cosmetics should be avoided.
Apply a non-comedogenic moisturiser on your skin.
Squeezing or popping pimples should be avoided.
Maintain a balanced diet.
Fast meals, oily cuisine, and junk food should all be avoided.
Stay out of the light and keep your hands away from your face.
Every day, drink 2 to 3 litres of water.
Regularly exercise and eat low-glycemic foods
All of our confidence is shattered by a single pimple. When you have a breakout, even makeup doesn't look nice on your face. And, as the saying goes, prevention is preferable to cure.
In addition to this, if you still find yourself exhausted by trying enormous methods to fix your acne then we at Learn Canyon can help you prepare your DIY skincare recipes to help combat your acne, no matter how severe that may be.
To know how to create those effective recipes, you can join our skincare formulation certification program that will help you kill that acne-causing bacteria at its core level. And along with that, you can gift your handmade skincare recipes to help your loved ones cure their skin issues too.
Meanwhile, I hope this article helped you understand some exact acne-fighting ingredients that can cure your acne. Until then, stay informative & stay healthy!