Ashwagandha extract: skin-friendly superfood
Ashwagandha, often known as Indian ginseng, is a medicinal herb.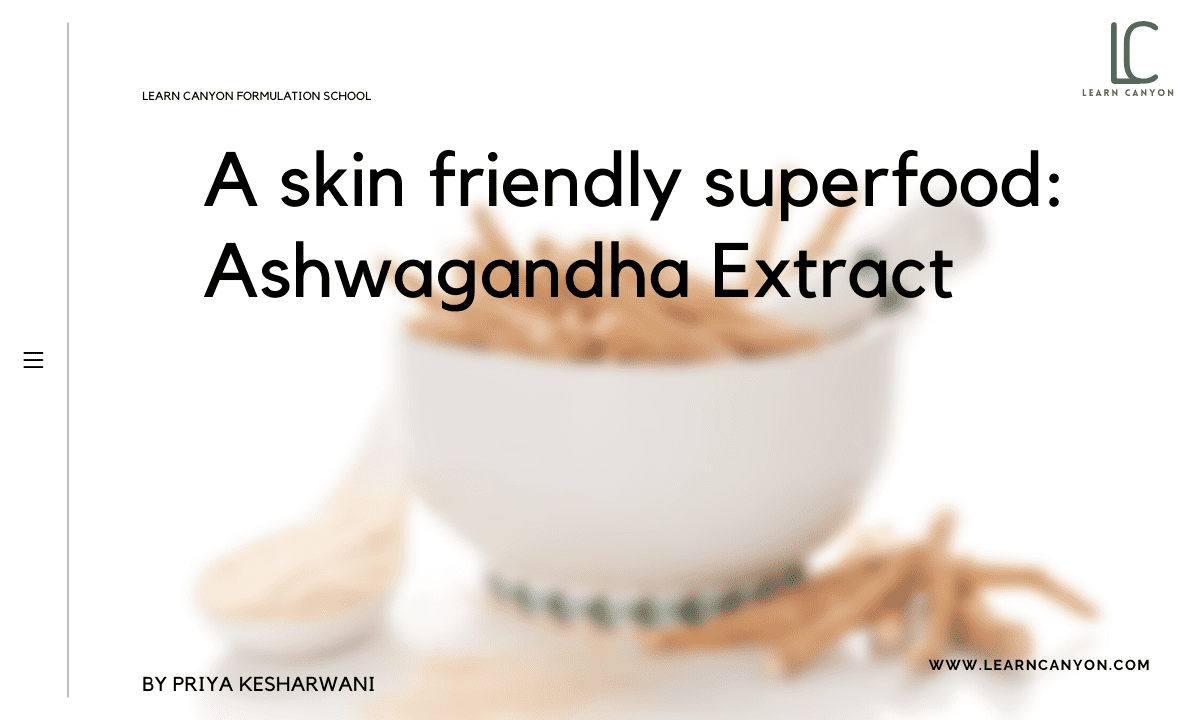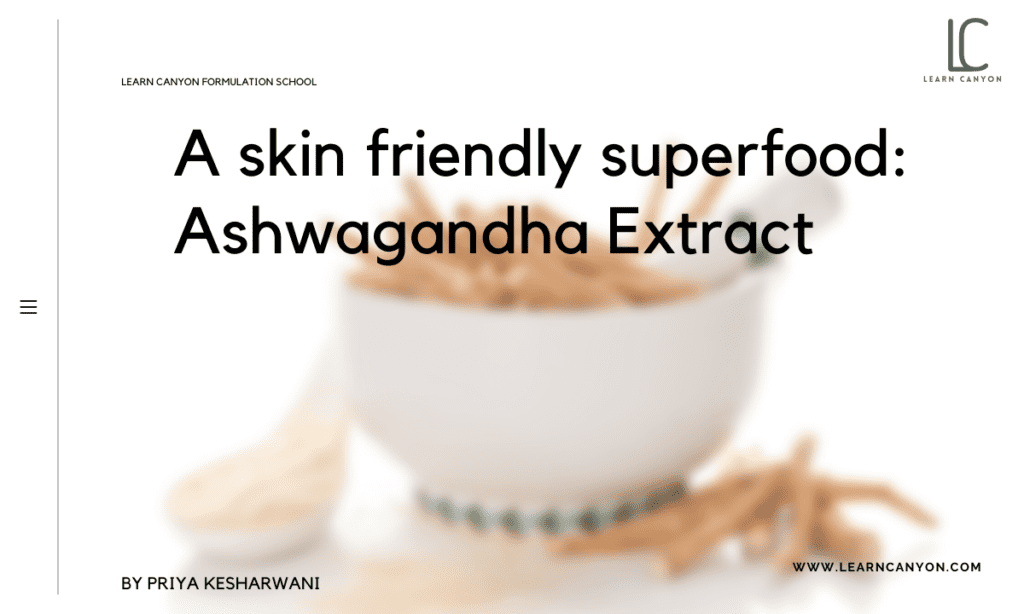 Add a header to begin generating the table of contents
 Ashwagandha is a skin-friendly superfood.
Are you concerned about skin conditions such as inflammation, acne, or pigmentation? Do you desire amazing skin without having to put in a lot of effort? Many women believe that eating desi ghee is good for their skin. While this has its advantages, excessive ghee consumption is not recommended for women who have frequent weight changes. As a result, while eating ghee for skin may be a nice temporary remedy, it is not a long-term one. Ashwagandha for skin is the answer to all your problems! Let's go
What is Ashwagandha extract?
Ashwagandha, often known as Indian ginseng, is a medicinal plant. It's classified as an adaptogen, which means it can withstand a variety of stressors, including physical, biological, and chemical ones. It is a tiny shrub native to India, North Africa, and the Middle East with yellow blooms and a red fruit. The extract is usually made from the plant's berries or roots.
| What is it? | Ashwagandha, often known as Indian ginseng, is a medicinal herb. |
| --- | --- |
| INCI | Withania Somnifera (ashwagandha) extract |
| Appearance | Light to medium amber liquid. |
| Texture | Clear Liquid |
| Recommended Usage | 1- 10% |
| Solubility | Water soluble |
| Melting point | NA |
| Boiling point | NA |
| pH | 4.0-7.0 |
| Aroma | Characteristic odor |
| Why do we include it in formulations? | Withanolides, a chemical found in ashwagandha, helps remove dirt and pollutants from the skin pores, preventing acne. |
| How to work with it? | Fill the water phase with formulae. |
| Applications | Antioxidant characteristics make it perfect for anti-aging products. Skin and scalp are moisturised and conditioned. |
| Absorption rate | Slow |
| Strength | Anti-inflammatory effects of Ashwagandha. |
| Weaknesses | Allergic responses are possible with any botanicals. |
| Substitution | NA |
| How to store it? | Store in a closed container at a dry place at room temperature. |
| Shelf life | The shelf life of ashwagandha is 12 months. |
| Type of ingredient | Antioxidant |
| --- | --- |
| Main benefits | They are natural antioxidants, anti-inflammatories, and hydrators that aid in the renewal and rejuvenation of skin cells. |
| Who should use it | Suitable for skin types |
| How often can you use it? | Use alternate days |
| Works well with | Licorice extract |
| Doesn't work with | NA |
| How to use | During the cooling down step of your formulation, the extract will degrade. |
Ashwagandha is a skin and body superfood that supports healthy skin and a healthy lifestyle. Ashwagandha is high in bioactive ingredients, including withanolides, saponins, and alkaloids, which help cleanse, moisturise, and relax the skin. Hyperpigmentation is a skin condition in which the colour of a specific skin patch darkens and becomes distinct from the rest of the skin. When an excess amount of melanin (a colour-producing pigment) adheres to the skin, it darkens. It is a prevalent skin condition that affects people of all ages and skin types. Ashwagandha inhibits the synthesis of melanin and protects the skin from pigments. It can be used topically to erase pigmentation from the face.
Benefits of Ashwagandha extract
Ashwagandha has a wide range of therapeutic characteristics that allow it to treat a variety of skin conditions. This ancient herb has recently been updated due to its numerous benefits in the form of Ashwagandha body wash, Ashwagandha soap, and other products. More Ashwagandha or Indian ginseng skin advantages include:
Anti-inflammatory
Because of its anti-inflammatory effects, ashwagandha is excellent for pimples. It treats rashes, skin redness, and boils on the skin.
The effects of stress on the skin
Ashwagandha extract is also used in cosmetics. Keratosis is a significant skin condition that creates dark blotches, dark circles under the eyes, and wrinkles by drying and roughening the skin. The antioxidants in ashwagandha help to alleviate all of the problems that come with skin stress. It softens and firms your skin while relaxing it and alleviating the negative effects of keratosis.
Reduces the production of oil
If you have oily skin, use ashwagandha instead of harsh chemical-based creams. Ashwagandha naturally inhibits oil secretion, reducing the problem of oily skin. The chemicals in ashwagandha make your skin calm, clean, and oil-free without robbing it of moisture.
Anti-aging
Do you feel like you're growing old too quickly? Ashwagandha includes antioxidants that help you feel younger by fighting free radicals. It calms the skin, brightens it, and boosts the skin's cellular energy when applied topically to the skin. It contains natural oils that make your skin supple and smooth, as well as collagen, an anti-aging ingredient.
Side effects of Ashwagandha extract
Despite its reputation as a relatively safe herbal supplement, ashwagandha might cause modest negative effects. For those who aren't familiar with Ayurvedic medicines, they could include headaches, tiredness, and gastrointestinal difficulties.
How to use it in formulation?
Make a face pack using ashwagandha to use topically. Apply the Aswagandha powder to the skin after mixing it with the right amount of water.
Work well with other ingredients
Combining Ashwagandha with cooling herbs like Licorice, or mixing Ashwagandha with cooling foods like ghee, raw sugar, milk, or rice is recommended by Ayurvedic practitioners.
Share it on Social Media: