Chamomile Roman (Anthemis nobilis) flower essential oil
The flower of the Roman Chamomile plant is steam distilled to extract the essential oil.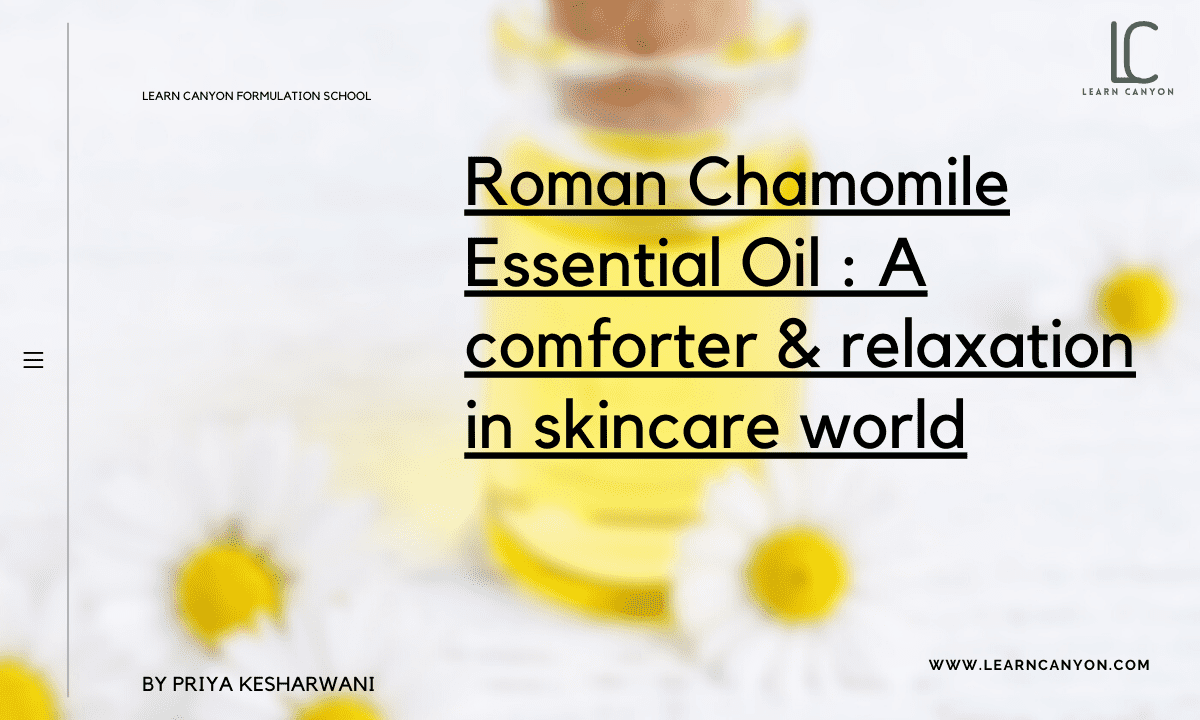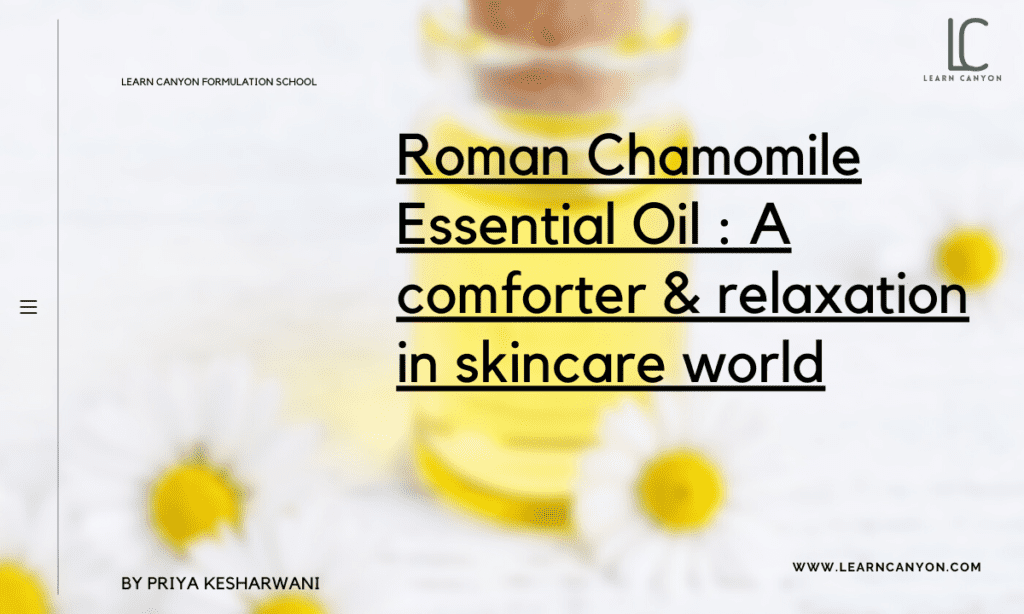 Add a header to begin generating the table of contents
Roman chamomile oil will help you to relax.
Drinking a cup of chamomile tea is one of the most calming nightly rituals. Chamomile has a lengthy history of use in Ayurvedic medicine, in case you didn't know.
Ayurveda, a type of holistic medicine, was founded thousands of years ago in India on the premise that good health is dependent on a proper body-mind balance.
What is anthemis nobilis oil?
Anthemis nobilis oil, often known as Roman Chamomile Oil, is extracted by steam distillation from the Anthemis nobilis flower. It's from the Asteraceae family.
The fragrance and therapeutic benefits of Anthemis nobilis oil are well-known. It helps you get a decent night's sleep while also lowering tension and anxiety. Muscle discomfort, joint pain, spasms, and headaches can all benefit from its anti-inflammatory properties.
It's a beauty elixir for your skin because it helps to heal significant skin issues while also providing a flawless, vibrant, and youthful appearance.
| What is it? | The flower of the Roman Chamomile plant is steam distilled to extract the essential oil. |
| --- | --- |
| INCI | Anthemis Nobilis Flower Oil |
| Appearance | Pale yellow |
| Texture | Thin and soft |
| Recommended Usage | 1-10% |
| Solubility | Oil soluble |
| Melting point | NA |
| Boiling point | 161 °C(lit.) |
| pH | NA |
| Aroma | It smells nice, almost like apples, and it looks like a daisy. |
| Why do we include it in formulations? | Skin that has been soothed, comforted, and moisturised. |
| How to work with it? | Incorporate during the formulation's cooling down step. If possible, avoid heating. |
| Applications | They moisturise, soften, and smooth the skin's surface as emollients. Emollients are the active components in lotions and creams designed to improve the texture of the skin. |
| Absorption rate | Slow |
| Strength | Esters' chemical components can be very good to the skin. |
| Weaknesses | Expensive. |
| Substitution | Lavender and clary sage |
| How to store it? | Stored in a cool, dark and dry place. |
| Shelf life | The Roman chamomile has a two-year shelf life. |
| Type of ingredient | Antioxidant, moisturizer, soother |
| --- | --- |
| Main benefits | Calms the skin. |
| Who should use it | It is suitable for all skin types, however sensitive skin will benefit the most because chamomile extract soothes the skin. |
| How often can you use it? | Chamomile can be used on a daily basis. |
| Works well with | Water-based skincare products, such as essences, toners, and serums, are compatible. |
| Doesn't work with | There are no substances that have been documented to react negatively with chamomile. |
| How to use | When your mixture is cooling down, add this ingredient. |
Apigenin – This flavonoid has gained prominence for its ability to minimise DNA oxidative damage, limit the growth of human cancer cells, and serve as an anti-inflammatory. Apigenin can be found in both chamomile flowers and oils, but only in the flowers.
The anti-inflammatory effects of chamomile are well-known. The flavonoids apigenin, luteolin, and quercetin, as well as volatile oils like alpha-bisabolol and matricin, are all potent active substances.
Bisabolol: – Bisabolol has anti-inflammatory, antibacterial, anti-irritant, anti-fungal, and anti-allergenic properties. Both German and Roman chamomile essential oils contain bisabolol, however German chamomile essential oil has a larger quantity.
Chamazulene – Chamazulene is one of the azulenes and is only found in the essential oils of Roman and German chamomile. It is produced during the distillation process from matricin. The anti-inflammatory properties of chamazulene are attributed to it.
Side effects of Chamomile Roman (Anthemis nobilis) flower essential oil
Chamomile has no known side effects.
How to use it in formulation?
Chamomile contains antioxidants, particularly plant flavonoids, which make it an ideal choice for enhancing skin texture and tone while also minimising the appearance of ageing.
Chamomile essential oil is excellent for sensitive skin because of its mild nature. Calendula oil can be combined with it to soothe and soften the skin when blended with a carrier oil. In topical treatments, German Chamomile oil may be a potent anti-inflammatory.
Work well with other ingredients
Citrus scents like Grapefruit, Bergamot, Lemon, and Lime, as well as floral scents like Lavender, Geranium, Jasmine, and Ylang-ylang, work nicely with Chamomile oil.
Share it on Social Media: