Natural Skin Care Benefits Of Sea Buckthorn Oil
The oil extracted from the seed of the sea buckthorn plant is known as sea buckthorn seed oil. Sea buckthorn is a thorny shrub that is said to have originated in Asia.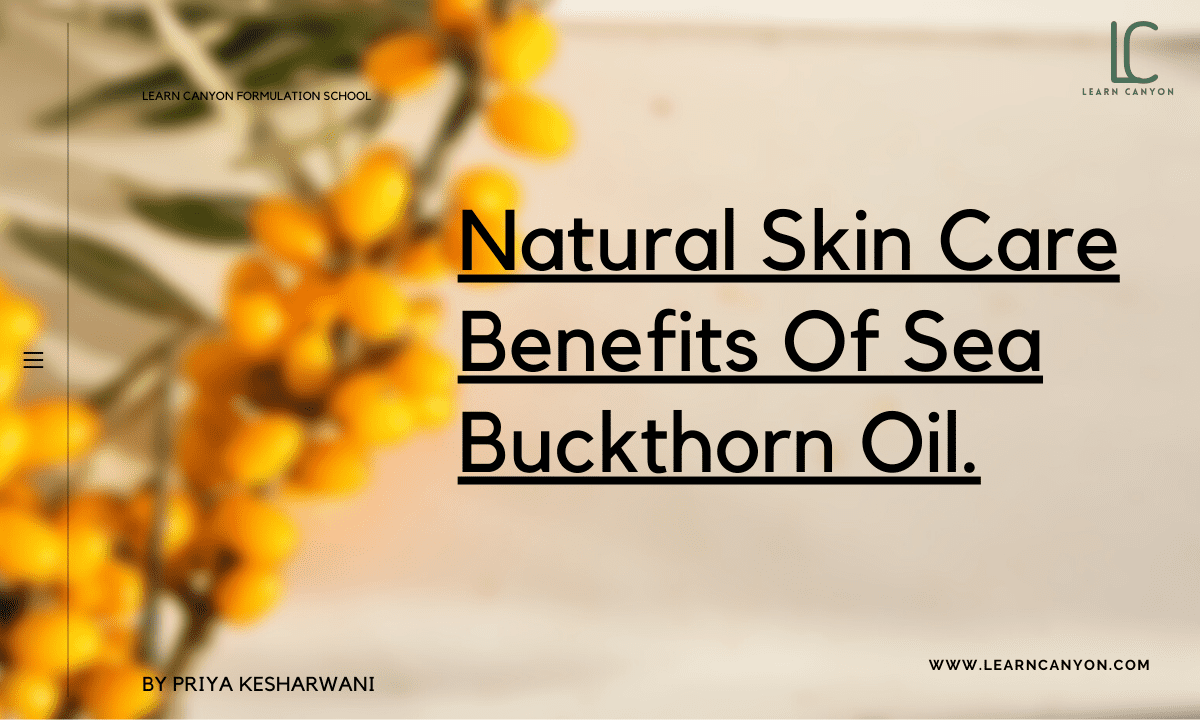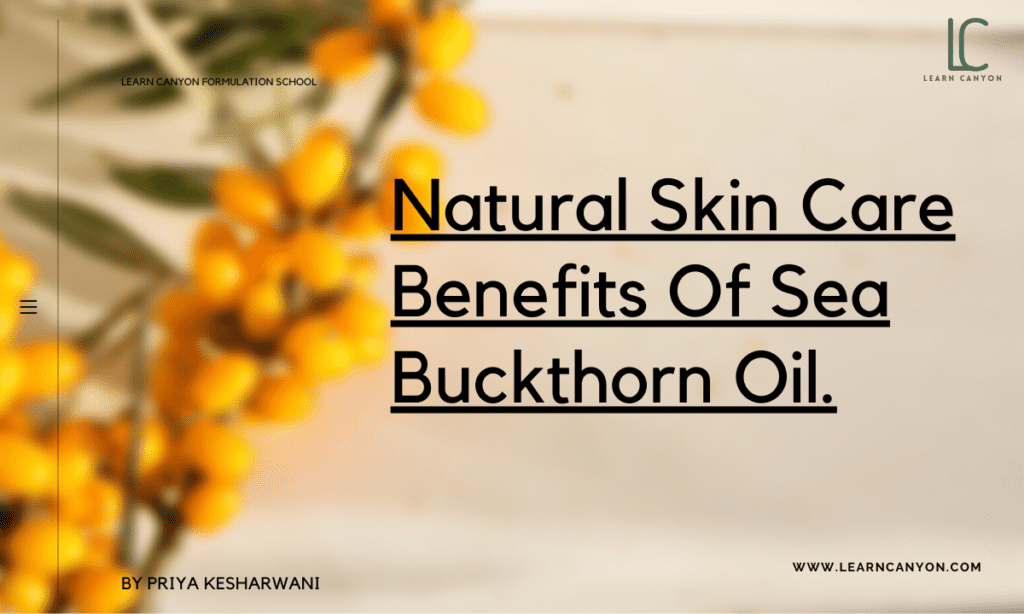 Add a header to begin generating the table of contents
Why has sea buckthorn oil become such a popular skincare ingredient? This unusual fruit, it turns out, contains incredible nutrients that sets it apart from other plant-based foods.
Although Sea Buckthorn Oil may seem bizarre or uncommon, it is one of the most rare botanical "miracle" components included in our advanced Organic Skin Care.
The bright orange-colored berries of Sea Buckthorn are high in 'Carotenoids,' a potent antioxidant that fights ageing and heals sun-damaged skin.
What Is Sea Buckthorn Oil?
The berries, leaves, and seeds of the sea buckthorn plant, a little shrub that grows in the Himalayan region, are used to make sea buckthorn oil, according to board-certified dermatologist Corey L. Hartman, M.D. He calls it a "super fruit of skin care" because it's high in vitamins, minerals, and antioxidants.
| What is it? | The oil extracted from the seed of the sea buckthorn plant is known as sea buckthorn seed oil. Sea buckthorn is a thorny shrub that is said to have originated in Asia. |
| --- | --- |
| INCI | Hippophae Rhamnoides Seed Oil |
| Appearance | Orange liquid. |
| Texture | Smooth, semi-viscous liquid. |
| Recommended Usage | 1-10% |
| Solubility | Oil soluble |
| Melting point | NA |
| Boiling point | NA |
| pH | 2.5 |
| Aroma | A bit nutty aroma |
| Why do we include it in formulations? | Sea Buckthorn seed oil is high in linoleic and alpha-linoleic acids, and it has anti-inflammatory and antioxidant qualities that can help soothe inflamed skin. Incorporate Sea Buckthorn Seed Oil into your formulation's oil phase. |
| How to work with it? | Incorporate Sea Buckthorn Seed Oil into your formulation's oil phase. Depending on the requirements of your formulation, it can be treated hot or cold. |
| Applications | It's high in antioxidants and nutrients that help with hydration, elasticity, and cell regeneration, as well as treating and preventing acne. |
| Absorption rate | Average to fast |
| Strength | Sea Buckthorn Seed Oil is a vitamin E-rich plant-derived oil having anti-inflammatory effects |
| Weaknesses | Sea Buckthorn Oil is one of the most costly carrier oils available. |
| Substitution | Elderberry oil. |
| How to store it? | Stored in a cool, dark and dry place. |
| Shelf life | Sea buckthorn seed oil should last up to two years. |
| Type of ingredient | Hydrator and moisturizer |
| --- | --- |
| Main benefits | It hydrates the skin, evens out its tone, and reduces the appearance of fine lines and wrinkles. |
| Who should use it | Almost every skin type |
| How often can you use it? | Once daily |
| Works well with | The majority of the ingredients |
| Doesn't work with | There are no known ingredients that it cannot be used with, however you should always check how a new product interacts with your current routine before using it. |
| How to use it in formulations | Add in the cool down phase of formulations |
There are 190 nutrients and phytonutrients in sea buckthorn. It has 12 times the vitamin C content of an orange – who knew?
Vitamin C is known as the "beauty vitamin" because of its ability to reduce inflammation, stimulate collagen for plumper, firmer skin, and brighten like no other! Sea buckthorn is high in omega 3, 6, and 9 fatty acids, which are essential for healthy, bright, and radiant skin.
It's also the world's only source of the rare omega 7 fatty acid. Fatty acids have unequalled anti-inflammatory properties, as well as promoting a lovely, radiant glow.
Benefits of Sea Buckthorn Oil for Skin
Sea-buckthorn oil contains palmitic and stearic acids. These acids form a protective occlusion on the skin, boosting the effectiveness of the protective barrier. 

They give the skin a smoothing and softening effect, as well as enough turgor and firmness.
Antioxidant-dense, The skin is moisturised, and oil production is regulated. Improves skin tone, inhibits moisture loss, and minimises wrinkle appearance. 

It's potential to have antibacterial, antifungal, and anti-psoriatic activities. Wrinkles and fine lines are reduced.
Side Effects of Sea Buckthorn Oil
Most skin types should be fine with sea buckthorn oil. However, if you have acne-prone skin, you should first give it a try. (Patch test your skin.)
How to Use Sea Buckthorn Oil in formulations?
Sea buckthorn oil is a flexible component that can be used on its own or in combination with other ingredients in moisturisers, eye creams, and oil blends.
Apply a few drops to your palms before applying sunscreen in the morning or towards the end of your nighttime routine. It's fine if you use it only once a day. If we use it in a formulation, we should add it during the cool down step to avoid heating.
Work well with other ingredients
We recommend mixing Sea Buckthorn Oil with light carrier oils like Grapeseed Oil or Apricot Kernel Oil to help avoid undesirable stains. Here's a quick and easy all-natural beauty formulation to help you get the advantages of Sea Buckthorn Oil on your skin.
Share it on Social Media: