Skincare is not just a word- it is an emotion. Day by day more people are getting aware of the concept of Skincare Products For Radiant Skin.
It has evolved from something that we used to do once a week to become a part of our self-care routine!
Now, skincare is self-care! Moreover, organic skincare is topping the charts now. People are realizing how sustainable and skin-friendly it is in comparison to chemically made products.
Having said that there is an information overload on the internet about the types of skincare products available.
And because of this, the people are who are just learning about it, or want to get into this line of business get all confused.
So for your convenience, we have compiled a list of the types of skincare products that are available and their benefits!
Ps: There is a little surprise for you at the end! 
Types of Skincare Products For Radiant Skin
So you probably know that skincare is more than just washing your face and applying moisturizer. But there's more to skincare, you know. Let's get started. 
1.Cleanser
The first in the list of types of skincare products is a cleanser. It is advised to cleanse the face twice daily to get bacteria, pollutants, and dirt off your skin.
So this is pretty simple. The job of a cleanser is to cleanse the face!
 The thing is that there are different types of cleansers for different skins. One same product may not suit everyone. Have a look at the types of cleansers here: 
Gel cleansers
As the name suggests, gel cleansers have gel-like consistency and are clear-looking. They are generally designed for deep cleansing and are effective at opening clogged pores, removing excess oil, and killing the gross, acne-causing bacteria. This is because of their antiseptic and exfoliating properties.
Good for: Oily and combination skin
Cream cleansers 
Cream cleansers are creamy and thick. They contain moisturizing ingredients like natural oils. They gently cleanse your skin without taking away the natural oils. Cream cleansers can also come in the form of "lotion" or "milk."
Good for: Dry and sensitive skin
Foam Cleansers
As the name tells us, foam cleansers are a lightweight formulation that may start out as gels or creams but soon turn into a rich lather. They remove excess oil as efficiently as gel cleansers.
Good for: Oily and combination skin
Oil Cleansers
It may sound like a recipe for breakouts for people with oily skin, but most experts disagree. An oil cleanser is a very gentle way of removing pore-clogging dirt—including waterproof makeup—without drying out your skin.
Good for: Most skin types
Clay Cleansers
Known for their absorbing power, they literally stick out all the dirt and oils from your skin, leaving it super clean.
Good for: Oily and combination skin
Micellar Cleansers
They are water-based. Micellar cleaners are used to clean make-up from your face and the best part is you don't need water to wash it off!
Good for: Dry and sensitive skin
Powder Cleansers
Powder cleansers are having a big moment right now, let them have it!
These cleansers dissolve into a creamy concoction when they come in contact with water. They thoroughly cleanse your skin and provide gentle exfoliation.
Natural powder cleansers contain ingredients like chickpea flour or rice starch which are kinder to the environment.
Good for: Oily and sensitive skin
Bar Cleansers
Bar cleansers are slowly trending again! They are skin-friendly in terms of pH. Learn more about skin pH here. (link of the article).
They are also rich in nutrients and are highly moisturizing.
Good for: Oily and combination skin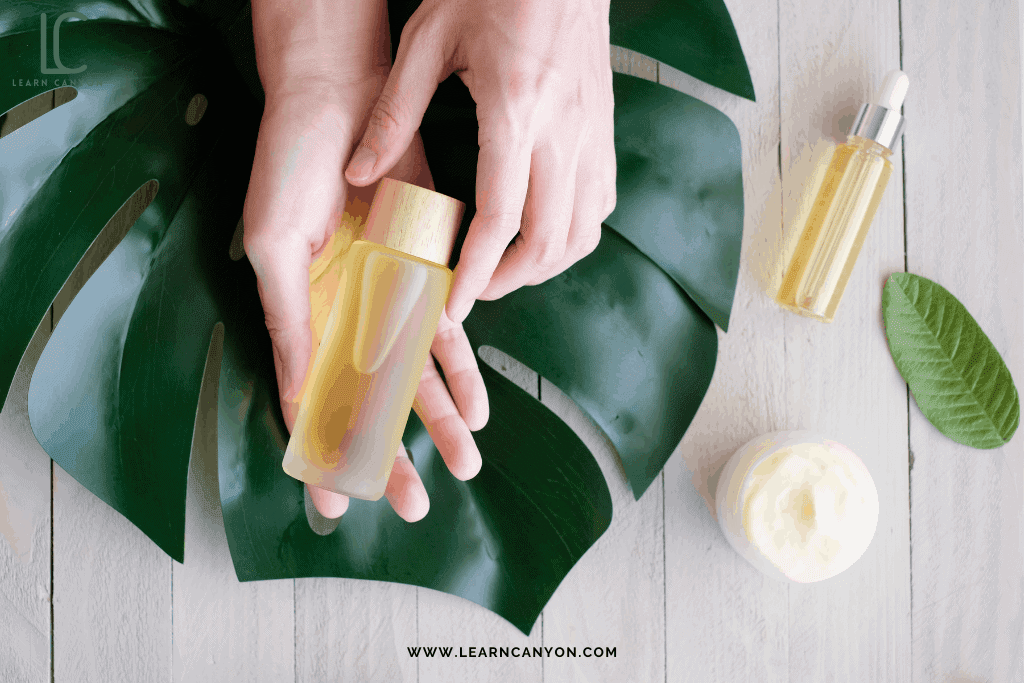 2. Exfoliators 
Exfoliation is an important part of any skincare routine, but it can also be confusing for those who are just starting out and learning about their skin. In layman's words, any product or used on the skin to remove dead skin cells is an exfoliator.
Physical or manual exfoliators are the types of skincare products that remove dead skin cells on the surface layer by using mechanical force.
On the other hand, chemical exfoliators break or dissolve bonds between dead skin cells. They become dead and shed off, making the skin look clear and radiant. They also open the pores.
When adding an exfoliator to your skincare routine, it is important to know your skin type. Oily and acne-prone skin would benefit greatly from exfoliators.
For combination skin, slow exfoliation is recommended. For those with mature skin, it is advised to choose an exfoliator with anti-aging ingredients and skin-rejuvenating properties.
We do not recommend any exfoliation for dry and sensitive skin because that would be overly damaging. 
3. Treatment 
Treatment products are used to address specific skin concerns such as acne, blemishes, pigmentation, dark spots, fine lines, and inflammation.
They have to be approved by the FDA. They are available in the form of creams, lotions, solutions, serums, or medicated pads.
The type of treatment you need and the benefits it delivers to your skin solely depends on the concern/ problem you're dealing with.
 Before starting out any skincare routine, you should definitely consult a dermatologist. They can tell you what to use and when.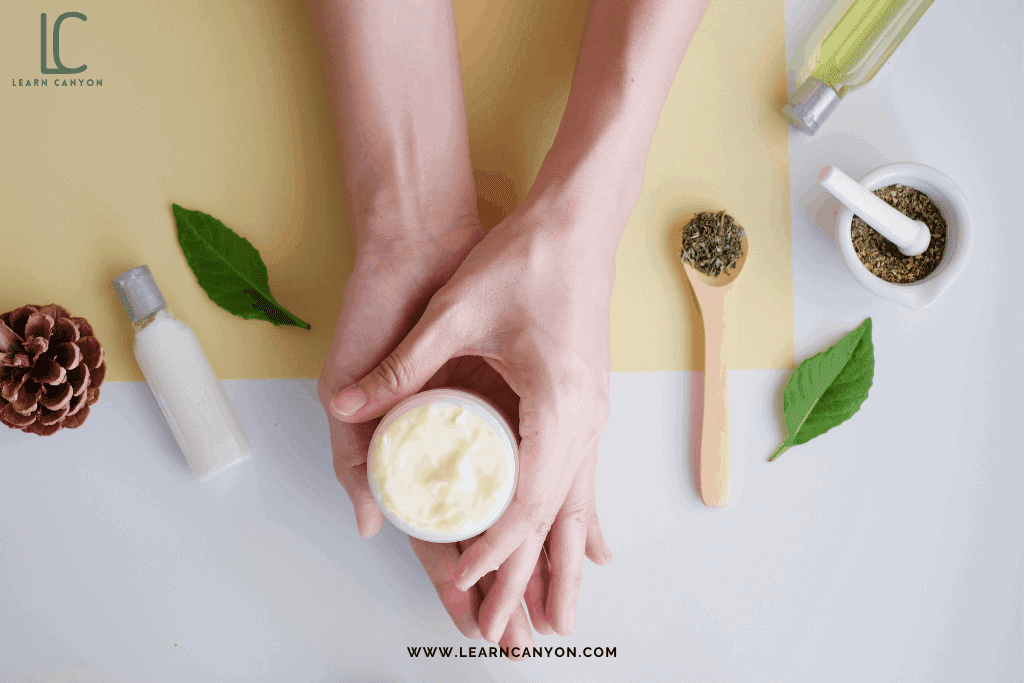 4. Serums 
When talking about types of skincare products, here is another one. Serums contain antioxidants, which help fight the free radical damage in the skin.
Specialized ones can also contain anti-aging ingredients which help reverse and slow down the aging process.
They are great for hydration since they penetrate deep into the skin. You can use them after using the cleanser, along with a moisturizer. There are different serums available for day and night skincare routines. 
5. Moisturizer 
The moisturizer has always been a part of skincare routines. You probably use them head to toe to keep your skin hydrated. Some moisturizers are enriched with collagen to reverse the signs of aging.
Some important parts of the body where you should definitely apply the moisturizer are the face, neck, elbows, and knees.
Use a moisturizer twice daily, especially in winters when the skin becomes extra dry. 
6. Sunscreen
You might not believe this but sunscreen lies in the list of types of skincare products too! So one thumb rule for sunscreens: applying it is a must, regardless of the season and regardless of whether you'll be going out or not!
The main role of sunscreen is to protect you from the sun's harmful UV rays. And they hit you every day! Know your skin type and then opt for either matte or oily sunscreens.
 Look for the highest SPF while buying one! 
7. Toner 
As the name suggests, toners tone your skin. They are known to shrink the pores and restore the pH of the skin. Soap bars chemicals, dirt, and make-up throw off the pH balance of the skin, which in turn causes irritation and flaky skin.
Toner prevents this by clearing out the dirt. They can be applied after a cleanser and before the serum or moisturizer to help lock in the hydration. 
8. Face mask 
The number of face masks available in the market is huge! There are brightening face masks, hydrating face masks, anti-aging face masks, deep cleaning face masks, and others.
They are available for all skin types with different natural ingredients like cucumber, aloe vera, activated charcoal, honey, etc.
They are to be used weekly after cleansing and toning. When used regularly, they heal the skin and prevent breakouts. They are very soothing and relaxing to use too! 
9.Eye cream 
The last in the list of types of skincare products is eye cream. The skin just under your eyes is comparatively softer than the rest of the face. It is affected by make-up, radiation from devices, and solar radiation.
You have to take care of it separately or you'll see dark circles, eye bags, fine lines, and wrinkles. The skin under will become loose too if you don't pay attention.
Also, it has fewer oil glands and could benefit from a little extra care!
Choose a cream with antioxidants to prevent wrinkles, a cream with hyaluronic acid to prevent fine lines. A cream with brightening agents(natural) is useful for dark circles!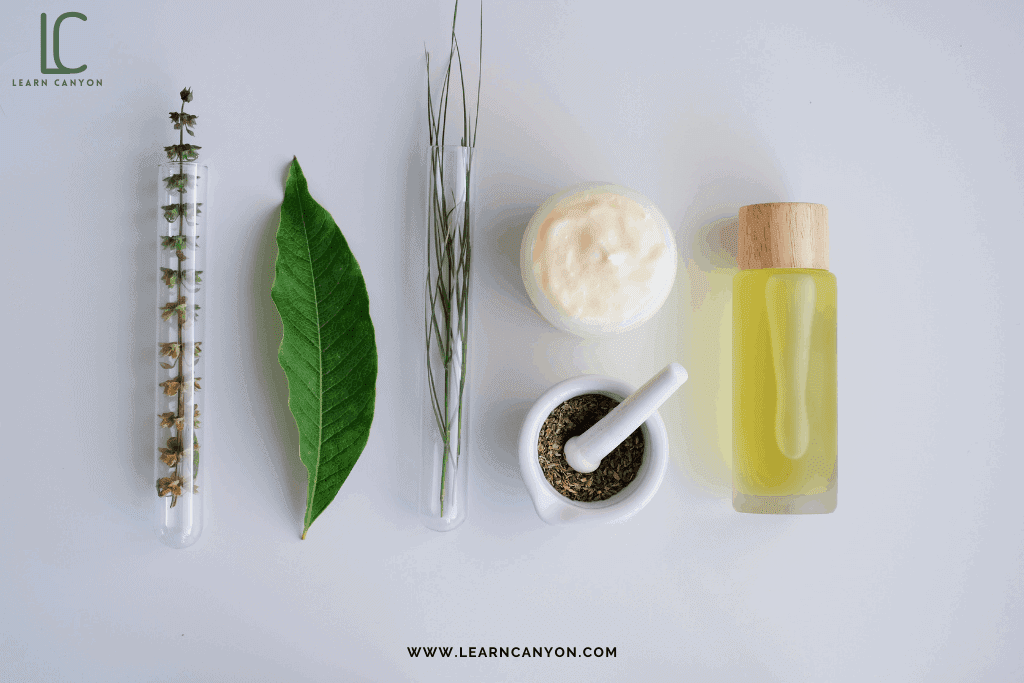 Now for the surprise! What? 
Do you think we forgot about that? Nope! So that you know about your skin and choose the best product accordingly, or even better, formulate your own organic products, we have something for you!
A Certificate in Organic Skincare Course. In this course you will:
Learn about your skin and types of skin concerns
Learn how to grow, harvest, or buy your natural ingredients
Learn how to formulate your own skincare products
Be able to set up your own lab with accurate equipment
Be able to learn at your own pace and time
Be able to start your own business line and sell your products
So visit the link and check out all our modules! Till then, we're off to do our skincare routine!