"Life always gives you challenges, whether you are a child or a grown-up as an adult or simply want to relive the days when you were a child, so many times might you have said "Oh!
I want to go back to my golden childhood days."
These are some of the most frequent conversations you will hear as you enter your thirties.
Not only do you face life's realities and challenges, but you also begin to experience skin problems and issues with keeping your appearance.
In this blog today, we shall tackle one such skin problem with a simple solution like finding the best 8 active ingredients that can be used in skin serums to solve a few of the skin problems. There are SOME simple to use products like a serum that can be made very easily.
DID you KNOW….
Face serums have a number of benefits, including the ability to safeguard your face from harm, soothe sensitive skin, and lessen the appearance of fine lines and wrinkles.
So then let us find out,
What a serum is?
Organic Facial serums are typically an oil- or water-based system that delivers highly concentrated, targeted nutrients to help treat one or more skin issues. Serums can be gel-based or completely liquid. 
While serums are not as thick as traditional moisturisers, they can provide additional hydration to your skin. This is due to the fact that they contain nutrient-rich ingredients that are intended to penetrate the skin and thoroughly moisturise it.
Face serums are skincare treatments that infuse your face with a variety of healthy ingredients. They come in a variety of shapes and sizes to satisfy the various skincare requirements of different people.
One can be used alone, two can be used together, or you can use various ones on different parts of your face.
Serums should be applied after washing but before moisturising, though if you have oily skin, you can use a serum as a stand-alone product.
There are also PURE FACE SERUMS available. They are the goods that offer all of the above advantages without the use of any artificial ingredients or harsh chemicals.
If you want to formulate your own serums and try to make them, try to use the opportunity to personalize the formulation with nutrients that are best for skin.
Serums are broadly of two types. They are either Water based or Oil based.
Water based face serums:
Water-based serums are intended to be used before applying face cream. Since the molecules are so tiny, they nourish the skin's inner layer.
This enables for better skin penetration and ingredient delivery.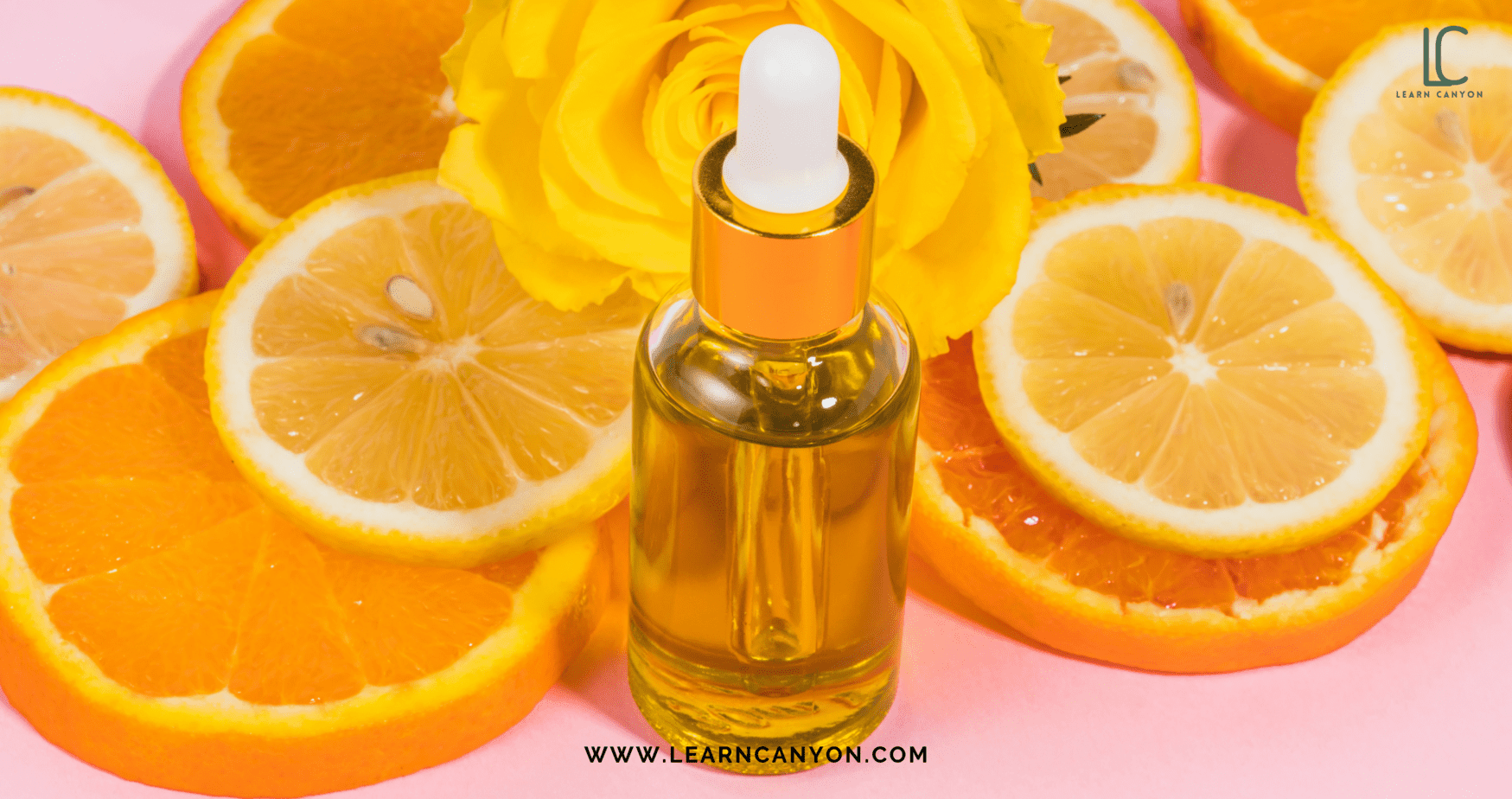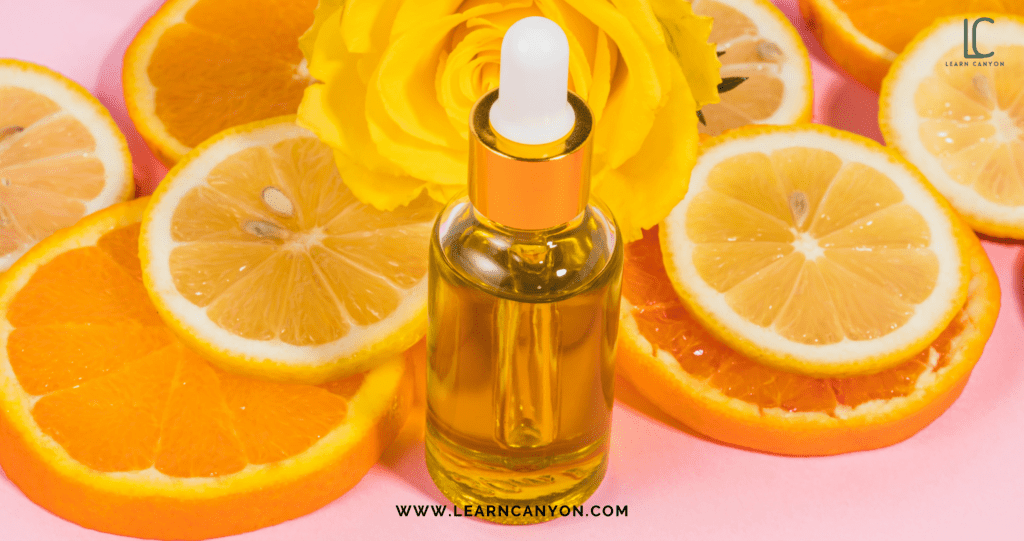 Oil based face serums:
Oil-based serums are intended to function as a moisture barrier, keeping all the good things in and providing hydration to the skin. So even though oils are made up of larger molecules, they protect the upper layers of the epidermis and do not absorb as deeply as water-based serums.
With the changing environment and lifestyles, it is not new to know that, factors like the food we eat, the environment around us and the products we use in our daily life affect the condition of our skin.
To tackle such issues, we have the serums that deliver powerful ingredients like the one mentioned below to your skin after cleansing and before moisturizing the face. These ingredients penetrate the skin as they are present in the serums in high concentrations.
Serums are particularly effective at extending the youthful appearance of the skin because they nourish it. They are an essential component of effective skin-nurturing procedures.
Face serums can assist with a wide range of skin issues. Using a face serum may help you prevent a variety of skin issues.
Face serums are created with skin-friendly ingredients. These nutrients-rich ingredients maintain your skin looking young and healthy. Many face serums on the market contain potentially harmful ingredients that could harm your skin in the long term. It is not secure to expose our skin to such toxic substances.
Let's examine the most popular and effective serum ingredients:
Niacinamide:
Niacinamide is a type of vitamin B3 (niacin), one of the eight B vitamins needed for good health.
Niacinamide is necessary for the wellbeing of your skin. Improves skin elasticity and ceramide levels in the epidermis. Niacinamide is prescribed to treat irregular skin tone. As a result, it is widely used in the cosmetics and skincare sectors.
Niacinamide, an active form of Vitamin B3, helps to reduce hyperpigmentation, acne, and, most importantly, signs of ageing.
To get the most out of this active component, apply 10% Niacinamide serum to your skin. Avoid parabens, alcohol, harsh chemicals or perfume with this serum.
You can synergise the niacinamide activity by adding of Vitamin B5 that helps strengthen skin barriers, promote even skin tone, prevent premature skin ageing and minimise enlarged pores to give you smooth skin.
When applied topically, niacinamide has been shown to have anti-inflammatory properties on the epidermis. It is primarily used to address skin diseases such as acne and rosacea, both of which cause facial redness.
Hyaluronic Acid
Hyaluronic acid is a serum ingredient that everyone is raving about these days. Hyaluronic acid is naturally prevalent in your skin, accounting for 50% of your body's total HA.
Many scientific studies indicate that hyaluronic acid is one of the most effective skin hydrators due to its ability to bind with water and hold up to 1000 times its own weight in water. Hyaluronic acid's hydrating qualities make it a popular ingredient in many serums.
As we mature, the amount of Hyaluronic acid in our skin decreases. Hyaluronic acid is an effective anti-aging component in a facial serum. It is a sugar molecule that is naturally made in the body, but its production decreases with age. The body's capacity to produce collagen peptides decreases with age. This combination results in less hydration in the epidermis.
Adding Hyaluronic acid to the skin as a topical treatment helps to keep skin moisturised by restoring water to dry skin. When hyaluronic acid is combined with other ingredients to create a total skin moisturising package, a synergist effect is created.
This powerful humectant combination will serve as a critical part of rejuvenating skin with a youthful glow. It will help tighten and firm your skin irrespective of the skin type.
Vitamin C
Vitamin C is a helpful serum ingredient because it can be absorbed into the skin through topical application.
Vitamin C is a powerful antioxidant with anti-inflammatory effects. It occurs naturally in the epidermis and is essential for collagen synthesis and elastin production. Vitamin C is known to shield skin from UV damage and is required for wound healing.
vitamin C when added in skin serums works particularly well in tandem and gives synergistic effect when used along with Hyaluronic Acid.
It is a potent antioxidant that combats outdoor stressors on skin and helps bring a brighter look to your face.
It protects skin from environmental stressors by enriching the skin with a moisturizing barrier. Gives incredible results that help reduce wrinkles and fine lines along with the hyaluronic acid..
Vitamin C also supports the replenishment of vitamin E in the body. Vitamin C serums help to illuminate the appearance of the skin..
Retinol
Retinol is just one of many closely similar substances derived from vitamin A known as retinoids. Retinol is a frequent and well-liked component of serums because it promotes the growth of new skin cells. Additionally, retinol aids in increasing collagen synthesis. Retinol aids in minimising the appearance of wrinkles and fine lines.
Retinol also has the much-desired "Plumping Effect," which is another advantage.
Retinol (vitamin A) gives the face a firmer, plumper appearance. Its ability to give skin a youthful, revitalised glow makes it a popular component in skincare products.
You might comprehend vitamin A better if you imagine skin as a grape. The grape or epidermis cells may eventually start to resemble raisins. Retinol, however, aids in keeping skin looking more like grapes and less like raisins.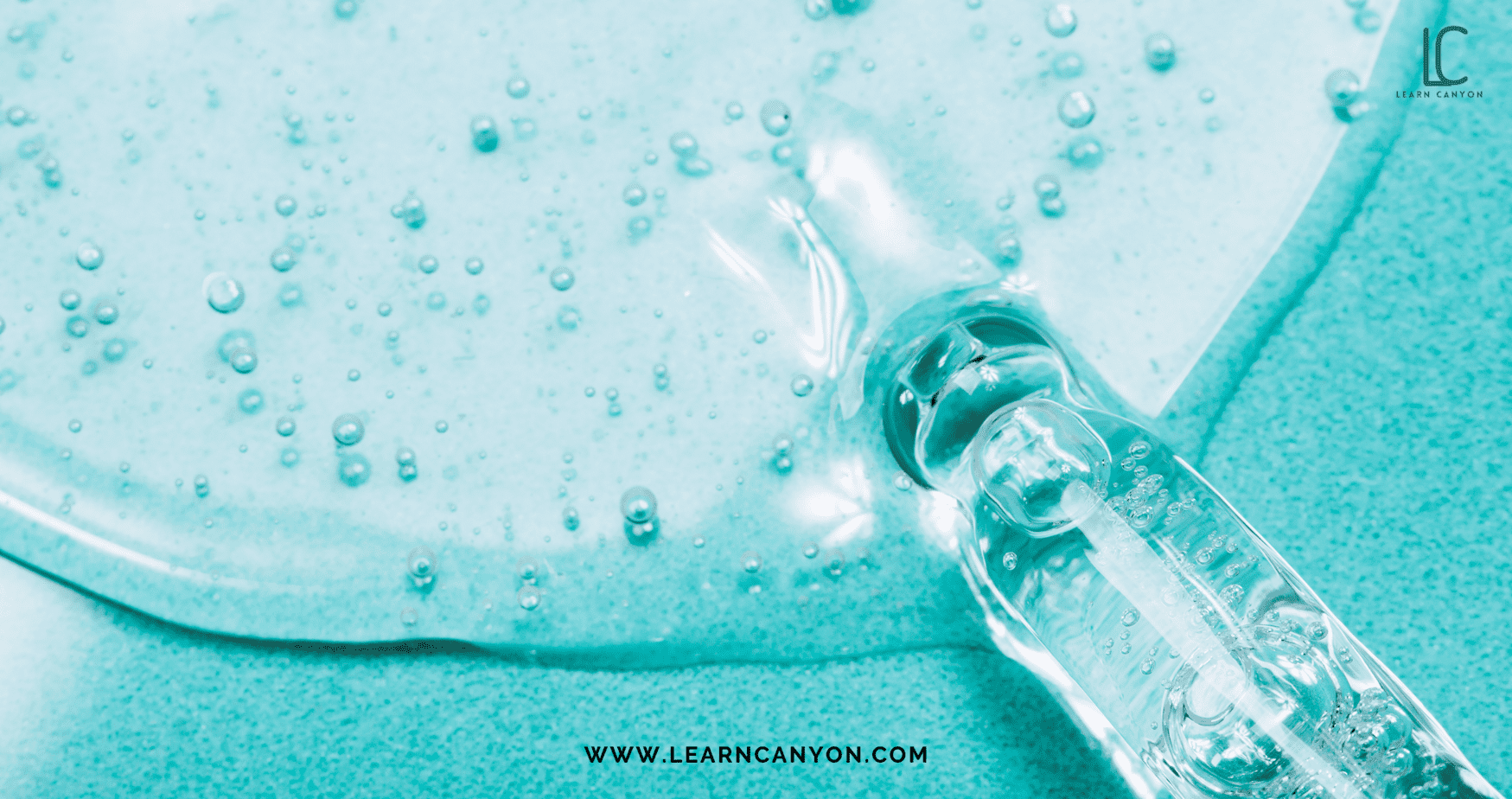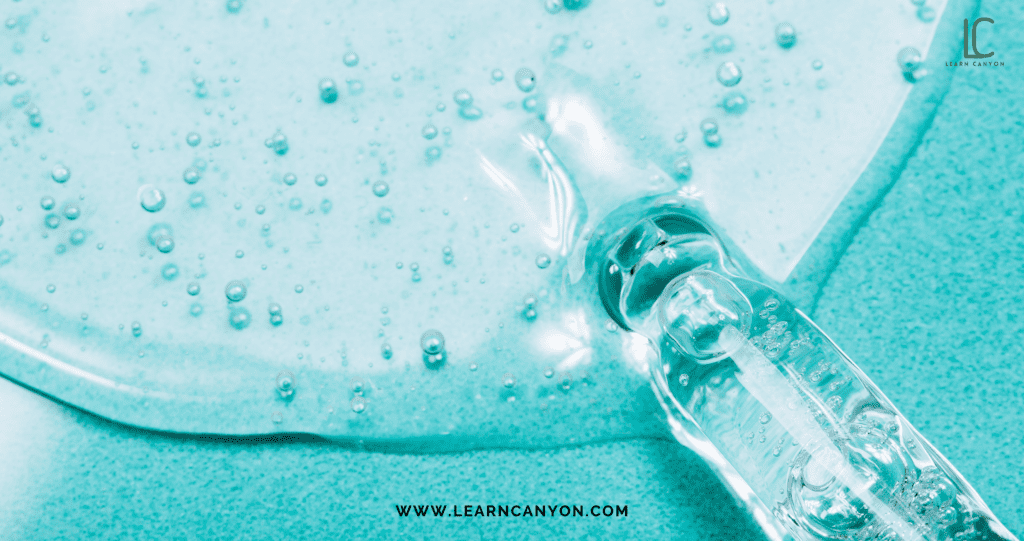 Green Tea
Green tea has strong antioxidant properties that support healthy skin. It purifies the complexion, reducing any temporary redness, encouraging even tones, and giving it a luminous appearance.
It possesses incredibly effective brightening properties and those are what make it so well-liked as an active component in a face serum. All sun enthusiasts, regardless of skin tone, should strongly consider it.
Vitamin E
Because it is a well-known acne fighter, vitamin E is a common component in face serums. Four tocopherol proteins and four toco retinol proteins, both fat-soluble substances, make up the molecular structure of vitamin E.
These proteins are a great source of antioxidants, which aid skin in fending off free radical harm. Your face can combat inflammatory conditions like acne by reducing the harm caused by free radicals.
Additionally, vitamin E aids in the production of collagen and elastin in the skin, both of which strengthen the epidermis. The best base for improved skin hydration is healthy, strong skin.
Skin loves vitamin E. Additionally, it offers strong antioxidant action, particularly when combined with vitamin C. Collectively, they reactivate the skin cells and promote ageless beauty.
Alpha Hydroxy Acids (AHAs)
AHAs thrive at exfoliation. They give the skin a clear, refreshed look while balancing and clarifying it. The most popular kinds of acid used in skincare products are lactic and glycolic acids, which come from both plants and animals. They excel at leaving behind a healthy complexion, making them one of the finest ingredients for face serum.
Malic and citric acids are also useful AHAs. They are soluble in aqueous acids. These acids function by removing the top layers of epidermis, allowing new layers to form beneath. AHAs are common serum ingredients for those seeking benefits for anti-aging and skin hydration.
Beta Hydroxy Acids (BHA's)
BHAs are organic compounds with anti-inflammatory properties. BHAs help eliminate dead skin cells and clear the skin of extra sebum because they are oil-soluble acids with small molecules that enable them to penetrate deeply into the skin.
This action helps the new skin cells replace old ones and exfoliate the top layer of skin. This process dissolves the excess oil and sebum which is an oily wax found in congested pores.
Due to this exfoliating nature, BHAs are considered to be best suited for oily or acne-prone skin types.
It is also a fact that BHA's are not to be considered exclusively useful for oily skin types alone but are extremely useful to any skin type.
The most common misunderstanding about BHAs is that they should only be used by those who have acne or blackheads. In reality, BHAs can aid those with sensitive skin or rosacea in reducing inflammation. For addressing acne, BHAs are more efficient.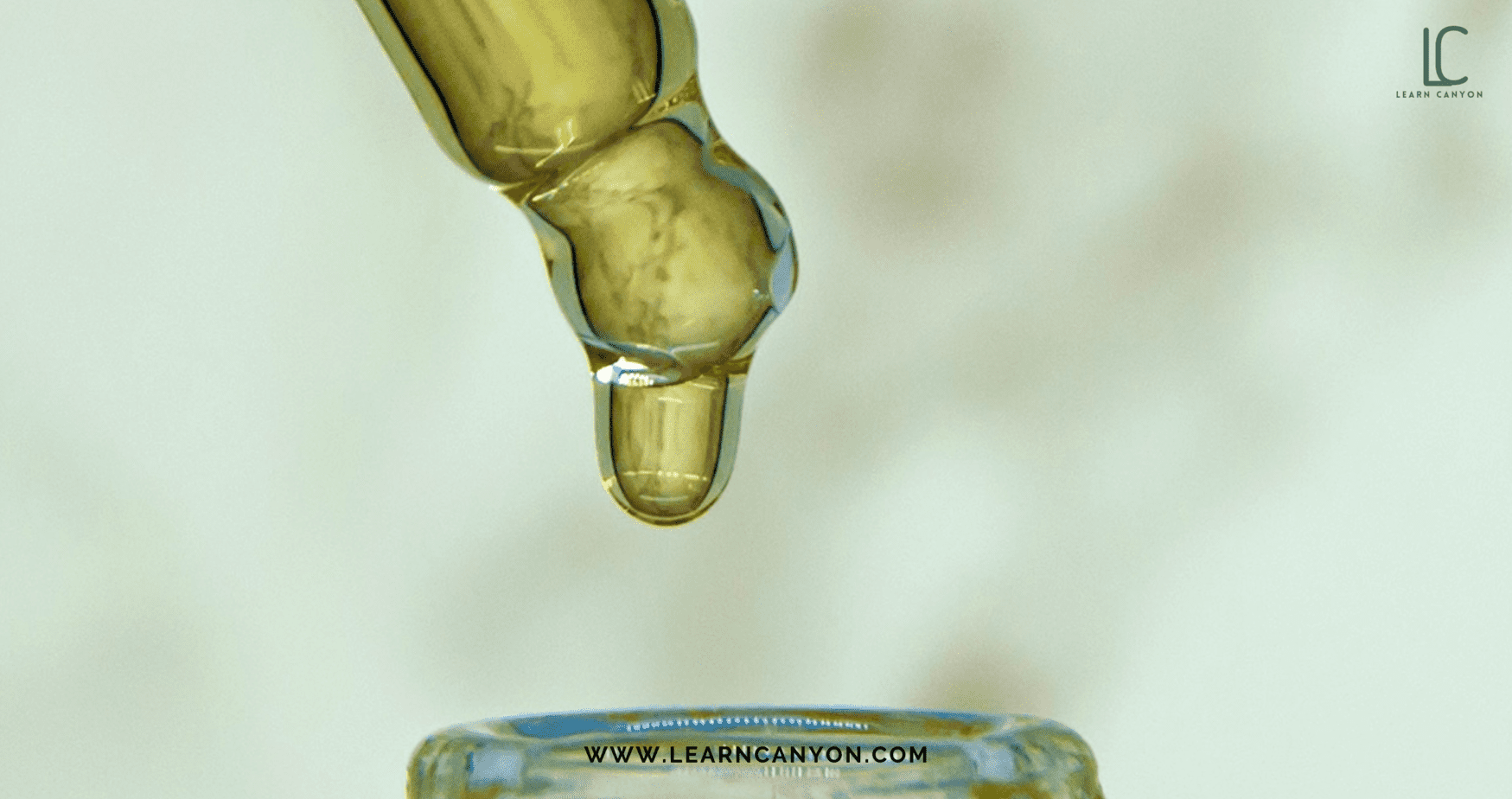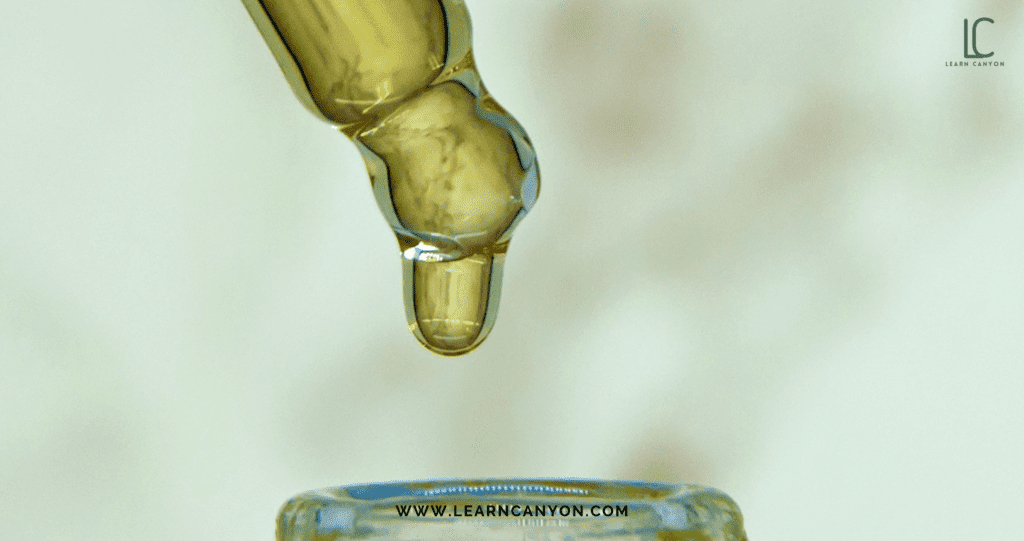 Some Botanical Ingredients that can be used in a Face Serum
Aloe vera which is a magic ingredient and popular for its hydrating power, gives a calming effect to the skin when used in a face serum.
Both rose and rose hips lessen the look of transient redness, preserving the moisture of the skin and enhancing its appearance.
Amla berries encourage even skin tone and exfoliation.
Calendula gives the appearance of tighter, more firm epidermis almost immediately.
Ginkgo seed extract is excellent for smoothing and cleaning the skin's surface.
Nettle makes skin smoother and calmer while also helping to reduce the look of transient redness.
Finding the Best Serum ingredient for Your product is critical and I hope this list helps you for starters.
Read our face serum guide on LEARN CANYON to understand and choose the right serum for you.
Frequently Asked Questions
When should a serum be applied?
Serum should be applied to the skin only after cleansing but before moisturizing.
How often should I apply a face serum?
This is extremely dependent on the type of serum. Always read the label of any skincare product and carefully follow the directions. In our experience, administering a serum once a day is usually sufficient.
You should be cautioned here: As serum formulations are concentrated, less is more philosophy should be adopted. The reason for this being, Powerful ingredients can be a cause of irritation and sensitivity to the skin if overused.
Why are serums more costly?
Serums are more costly due to their high concentration and potency.
Does serum have a shorter shelf life?
No, It does not have a shorter shelf life than other skin care items with the same ingredients. Certain potent chemicals commonly found in serum can become unstable when exposed to air. 
Over time, ascorbic acid (vitamin C) can oxidise and lose its effectiveness. Many serum-based ingredients are now made to last longer for this purpose. Keep your serum vial in a cool, dry location and use it within six to a year.
Is serum beneficial to your skin?
That is entirely dependent on the ingredients of the serum, and sure, serums are generally beneficial to the skin. Serums are created with ingredients that are particularly beneficial to the different skin conditions.
Last Thoughts
Serums can be made from a variety of components such as oils, natural extracts, peptides, Alpha Hydroxy Acids (AHA's), Beta Hydroxy Acids (BHA's), ceramides, retinoids, lipids, vitamins, acids, and various synthetic compounds.
Most serums will combine several essential ingredients to ensure that the serum is as effective as possible at achieving the desired result, whether that is hydrating, exfoliating, acne fighting, anti-inflammatory, or reducing the signs of ageing such as fine lines and wrinkles.