People worldwide are trying to live better and improve their quality of life by understanding the importance of what is good for them like knowing the difference between natural vs organic skincare. This is not just a trend or a fad but a sustainable movement,
The most important deal here is 'Our skin's health'. It is the most critical factor that influences the physical and biological quality of our life and our psychological and mental well-being. This might affect our confidence and efficacy but getting to the natural and organic way is the best solution to a better life.
What is also important is it does mean is that you need to get to know the difference between natural and organic skincare products.
Simply using 'natural' or 'organic' labelled products will not guarantee that the skincare products are genuinely what they claim they are. To achieve great results, it is a good idea first to find out the difference between natural and organic skincare.
Taking a gamble with your skincare routine without proper knowledge is not the wisest thing to do. Instead, look for ingredients that provide your skin with natural and/or organic molecules and provide it with the care and nutrition it requires.
To arrive at a decision, read further to understand the difference between the two….
Did you know?

The skin is one organ in the human body that absorbs up to 60% of everything we put on it? Natural cosmetics and organic skin care are terms that are commonly used by those who are aware and conscious about their skin care routine. Do you want to know the difference and figure out what is best for you?
What does natural mean?
While the term "organic" is fairly regulated in the United States, the European Union, the United Kingdom, and Australia, the same cannot be said for "all-natural" or "natural". Unless specifically stated on the label, natural does not imply organic. You'd think there'd be some regulation, but according to the Campaign for Safe Cosmetics, this is one of the least regulated industries out there.
The lack of regulation makes it difficult to distinguish between what is and is not natural and what is organic product. It is not always true that the words "natural" or "all-natural" are always good. You don't want poisonous mushrooms on your skin or in your diet just because they are Natural!
Most of us do not read ingredients that are listed on the labels and instead rely on advertising and marketing claims and slogans made by the producer. According to some certification bodies, the term "natural" refers to ingredients
That are derived from plants, flowers, and minerals that are found in nature.
They are not GMO'S that is genetically modified ingredients
They do not contain any harmful substances like parabens or sulfates.
They contain limited amounts of or zero amount of petrochemical ingredients
Natural products follow manufacturing processes that retains the integrity of the natural ingredients,
And are Never tested on animals.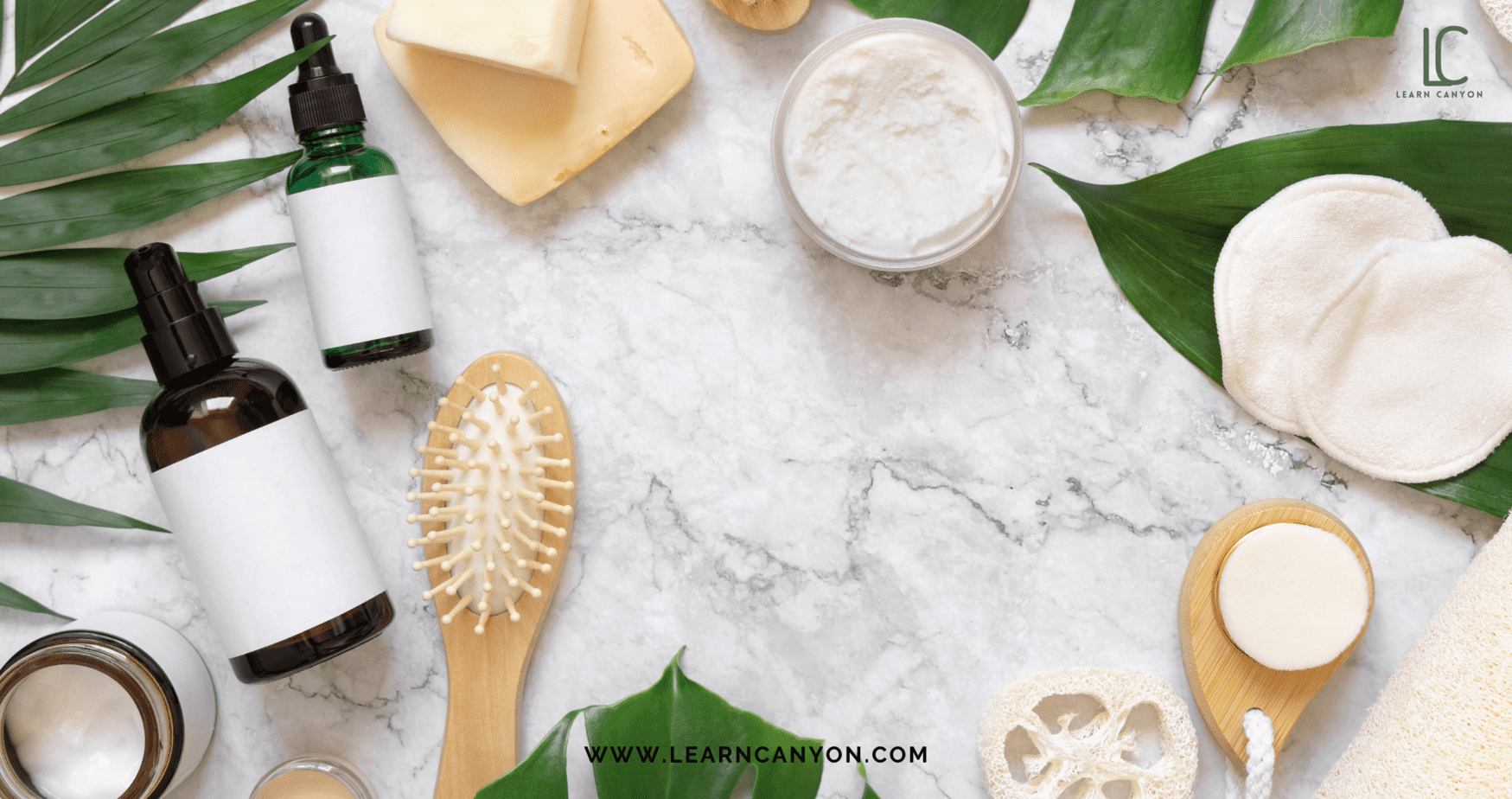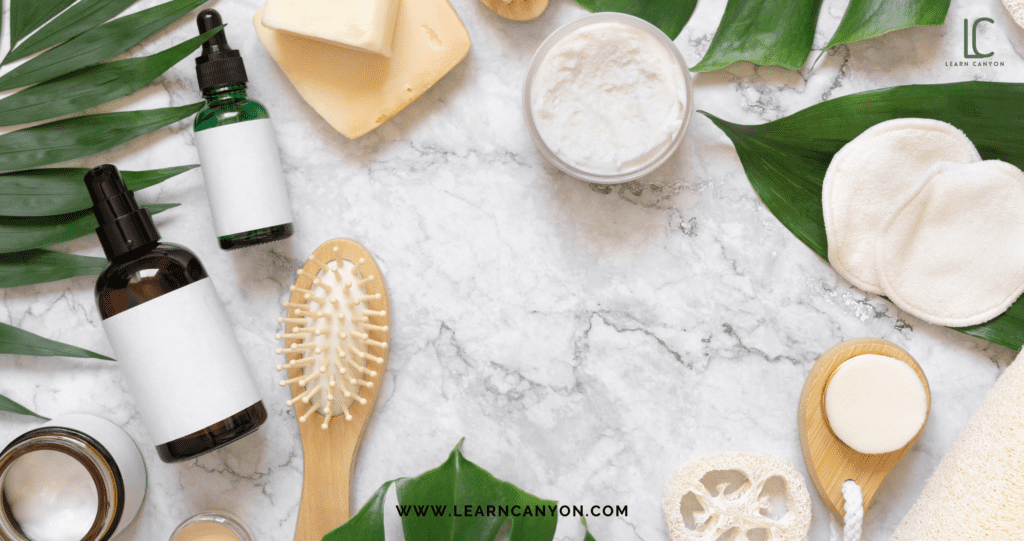 What does Organic mean?
Organic products strictly refer to ingredients that are non-GMO and are grown without the use of synthetic fertilizers, pesticides, or other chemicals. One can then safely assume that an organic product will have between 95 and 100% chemical-free ingredients, whereas this is typically only between 50 and 70% for a natural product.
Read Article: Organic 101: Can GMOs Be Used in Organic Products?
Natural vs Organic Skincare – what is the difference?
In the most recent survey conducted on mid-aged women between the ages of 35 and 54 it is observed that the said subjects are becoming more conscious about the well-being of the environment, with 69% of the women wanting to use natural and organic products to save our surroundings and reduce our carbon footprints.
Following this trend now, 6 out of 10 women read product labels before making a purchase! And make a conscious choice. They like to find answers to some questions like…
Is it justified for us to be wary of chemicals in skin care products?
Are we purchasing natural or organic brands irrationally, or is there a scientific justification?
Is natural good or organic better?
First of all, let's be clear of a few things
Everything that has chemicals is unsafe or is natural or organic completely chemical-free. Both situations are a myth!
It is a fact that Everything is chemical, even water.
A more accurate term is "synthetic," which generally refers to an ingredient that has been molecularly replicated in a lab to produce the same effect as one derived from nature.
Natural essentially means that there are no artificial ingredients in the product.
While organic essentially means that the product is made from ingredients that are non GMO's and are grown in and organic manner.
Natural goods aren't always the best! They might not be organic or from ethical sources. Although natural, we wouldn't want to use mineral oil on our skin, and non-natural palm oil has a terrible effect on the wildlife, making it less desirable. In essence, your natural organic skincare product must be "organic" and " natural " to be effective.
Let us know why natural or Organic skin care products are good for the consumer:
They are Safe for the environment
When we say so, it is compared to the mass produced and sold synthetic products. In addition to being safe for human skin, natural or organic ingredients are also safe for the plants and animals they come into contact with.
These natural or organic substances do not cause any severe harm to the surrounding ecosystems if they seep into the ground or enter any natural water source like rivers or the sea. Additionally, the production of conventional skin care products releases a lot of pollutants, leaving a bad carbon footprint while natural and organic ingredients are to totally safe.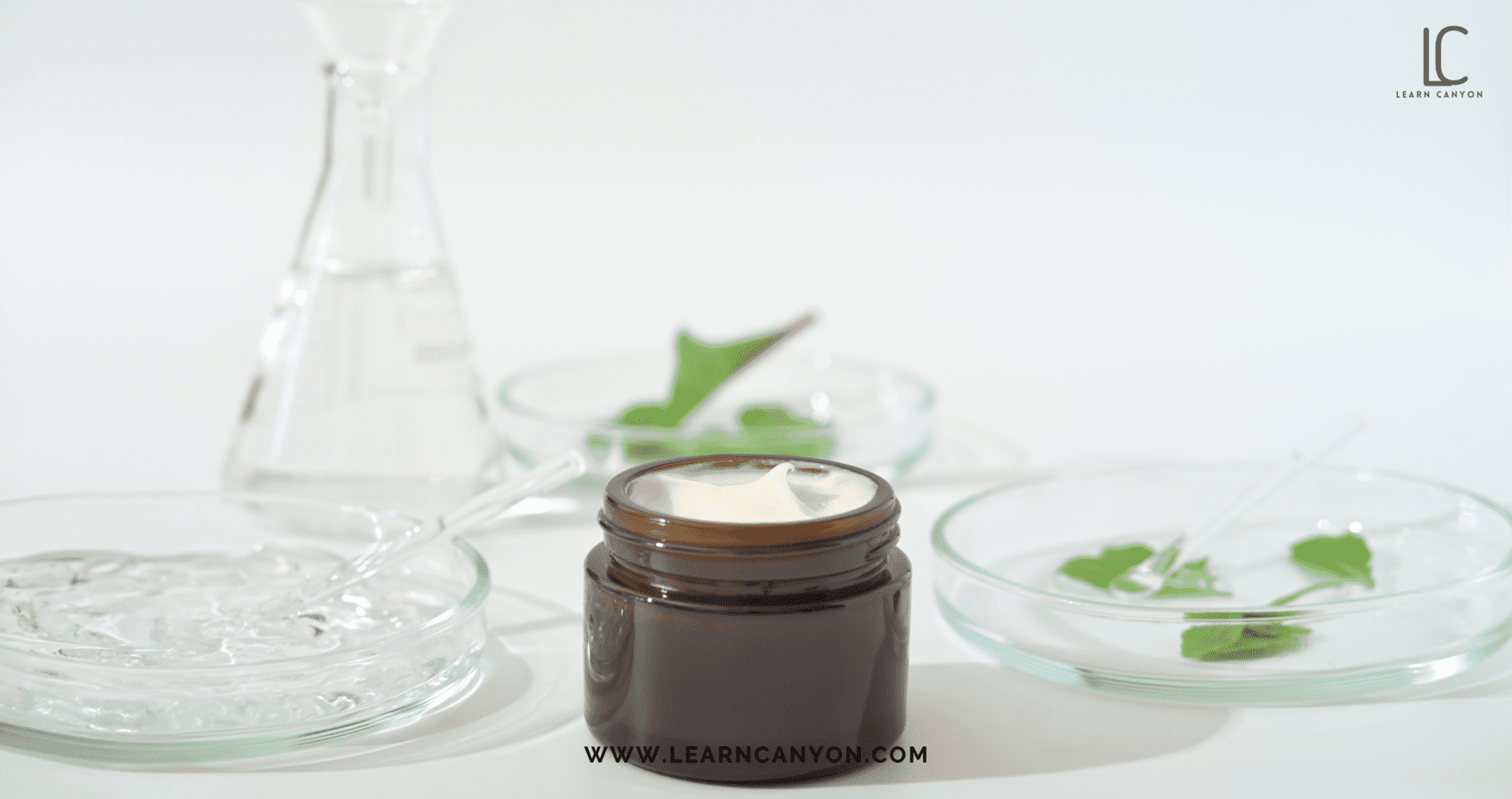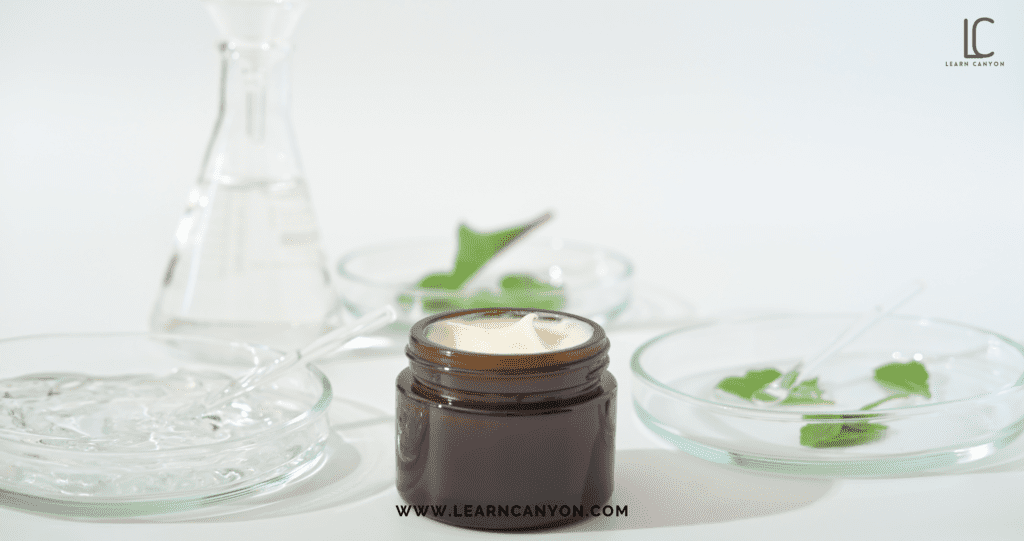 They are Safe for the skin
Any lotion's ingredients slowly enter your bloodstream after being applied to your skin. They consequently directly influence a number of bodily functions. If an ingredient is good for you, it will also be good for you; if it's bad for you, it will have a negative impact on your health. Therefore, using natural or organic skin care products is essentially avoiding all adverse health effects, making you feel better and look better.
They are Safe for animals
Manufacturers of natural skin care products forgo animal testing, assisting us in avoiding participation in unethical and harmful practises.
Now let us understand which one is better then the other? Is Organic better than Natural or vice versa?
What are the differences between Natural and Organic Skin care Products?
Let's now examine the difference between "natural" and "organic." Despite the fact that these terms are frequently used interchangeably, there are important distinctions between natural and organic products.
When you see the word "natural" on a label, it generally means that the ingredients were created by nature, but it doesn't imply that they are "organic."
Chemicals can be found in natural products, but not in organic ones.
Organic strictly refers to ingredients that are non-GMO and were grown without the use of synthetic fertilisers, pesticides, or other chemicals.
You can safely assume that an organic product will have between 95 and 100% chemical-free ingredients, whereas this is typically between 50 and 70% for a natural product.
Summing up the Top 6 differences between Natural and Organic skin care products
It is known and established fact that Natural skin care products have maximum percentages of natural ingredients.
it is said that Organic skin care products contain natural ingredients and have stricter standards. So, one must always look on the labels of products claiming to be organic in nature,
some companies claim natural by Writing the term 'Natural' without really following the criteria for the product to be termed Natural. It is a marketing gimmick in those cases and one must always look for the label ingredients to be sure. This is so as the natural claimants do not need to follow strict FDA rules.
While it is true that any Organic skin care product has to adhere to stricter guidelines, that is not true in case of natural products as stated earlier.
The terms "natural" and "organic" are not the same as "vegan" and "cruelty-free."
Organic skin care products are more expensive as compared to Natural skin care products.
100% "natural" or 100% "organic" skin care product is just a myth as mentioned earlier. So, beware!
Natural Doesn't Necessarily Mean Safer, or Better
The percentages of "natural" and "organic" ingredients that make up a skin care product must always be stated separately by any transparent brand. Declaring that a product is organic and natural is not sufficient and this is considered to be very unethical.
Facts about Natural and organic Material:
Since producing physiologically active compounds is frequently advantageous to an organism's evolutionary chances, there is a higher likelihood of finding them in nature (eg. as a defense chemical)
Many natural compounds (like toxins) are quite complex in nature with a highly rigid structure where the compound is locked into the active conformation or limited to a relatively few number of conformations.
Many natural compounds (e.g., toxins) have completely novel structures that have never been synthesised before. High potency and selectivity for the target may result from this.
The use of verified organic skin care has many advantages. These formulations are free of ingredients that are known to have negative effects on the human body, such as creating allergies or organ toxicity, thanks to the stricter criteria that must be met for organic skin care. According to a study, synthetic preservatives like parabens can lead to skin allergies and may even promote the development of cancerous cells hence it is advised to use organic ingredients.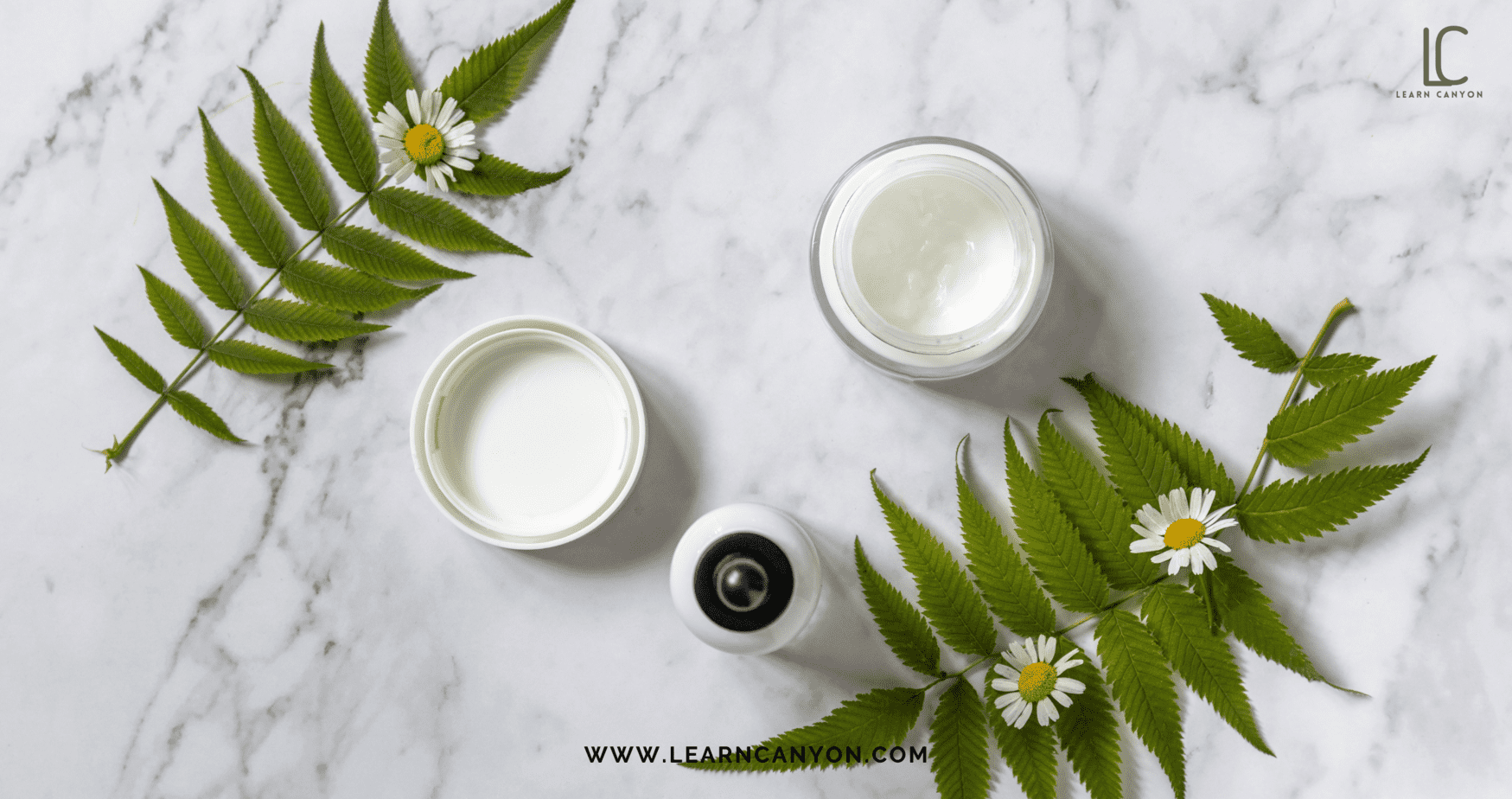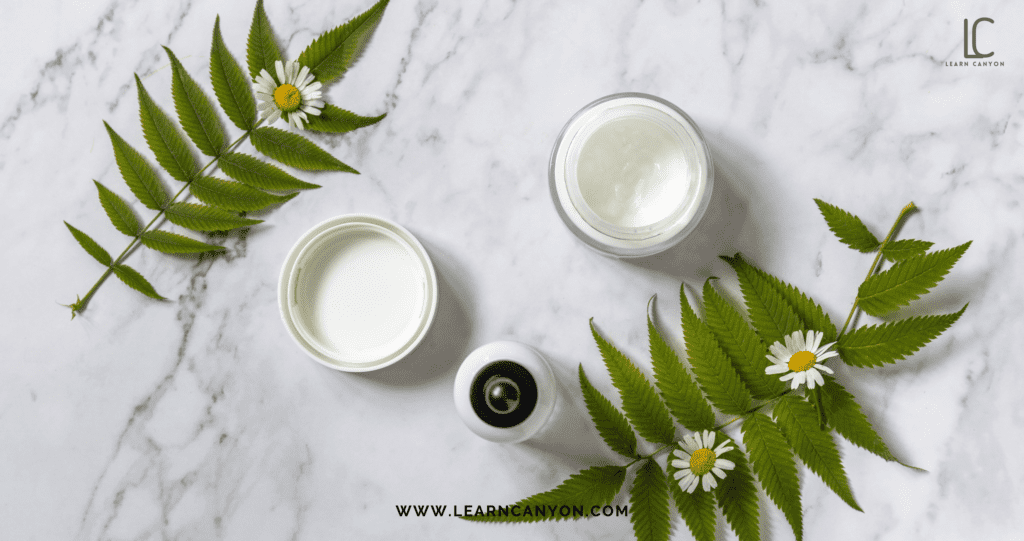 Many small organic skincare businesses also support regional economies and producers by using local ingredients that large international brands frequently ignore.
Everyone is unique, so it's always a good idea to study the labels of cleansers, moisturisers, and similar products to determine whether mainstream (commercial) brands, natural, organic, or certified organic skincare products are more to your liking.
While these are considered the advantages of natural or organic ingredients, there is also a flip side too…
Eventually there are also some disadvantages too that are included in the following points…
The isolation and purification of a natural or organic product from its natural source is usually slow, laborious, and expensive.
The complexity of many natural or organic products makes their synthesis impractical on a commercial basis.
The organic or natural product may only be present in small quantities in the natural source, limiting its availability.
In turn, this makes it challenging to create synthetic versions of the natural or organic product.
Frequently Asked Questions (FAQs)
Are ecological safe Organic cosmetics superior?
Organic skincare is superior, yes. You are protected from the negative impacts of chemicals, and it also works better.
What advantages do using organic skincare items offer?
Organic skincare products are excellent for the earth, safe for your skin, and free of synthetic or chemical ingredients.
In skincare products, what does the term "organic" mean?
It indicates that natural materials were used to make the goods. GMOs, chemicals, and synthetic nutrients are absent.
How can you tell if something is natural?
To find out if a product is natural, look at the packaging. Many skincare products have distinctive marks, stickers, logos, or numerals on the label that indicate they are natural.
Which chemicals in skincare should you avoid?
Avoid using skincare products that contain substances like sulphates, mineral oils, parabens, silicones, etc.
What distinguishes natural skincare products from organic skincare products?
In contrast to organic skin care products, which are also free of pesticides, preservatives, and additives, natural products are manufactured from plant-based ingredients rather than chemicals. Both are devoid of chemicals but differ in the quantity of other manufactured ingredients.