One of the top industries in the world for making a lot of money is the cosmetics industry.
The demand for cosmetics has been increasing at an accelerating rate in various cultures over the last few decades.
People who want to start their business in cosmetic or skincare lines are getting confused and curious about licensing. whether they should need a license to sell skincare products
Most of them are trying to make a hit in the organic skincare business, as they want to formulate at their home kitchen and personal spaces. But can you do that?
Is this legal?
Is it even permissible?
Is it necessary to have a license to sell skincare products?
Well, generally the answer is yes but it depends upon which country you live in.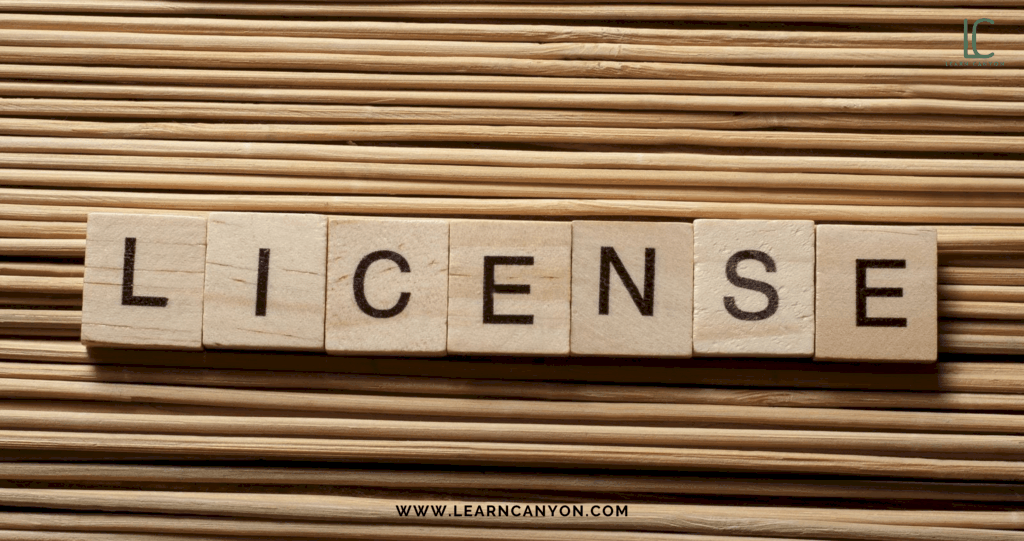 In this article, we will discuss the licensing of cosmetic products.
In 2004, 66 per cent of American cosmetic purchasers stated that they use organic cosmetics. Over five years, the market for these products has grown from $190 million to $318 million.
Organic cosmetics are becoming more mainstream as a result of these figures, and can now be found in well-known stores around the country.
This encouraging development reflects current views toward environmental causes and a desire to live healthy lives.
Manufacturers are looking for more locations to sell their products as they expand to satisfy demand.
This provides an opportunity for anyone who wants to establish a small home company selling organic products.
The notion of giving clients things that are selling like hotcakes appeals to these entrepreneurs, but how do they get started, and does the necessity of licensing bother them?
You'll need a license to sell your skincare goods in the United States if you're starting a beauty brand.
While the US Food and Drug Administration (FDA) strictly monitors the use of certain cosmetic substances, beauty brands are not required to seek a special license to sell safe and compliant goods. 
It's critical to follow labelling regulations to ensure that your products are safe and compliant. This includes being honest and not misleading, as well as avoiding making health claims that are not supported by evidence.
Another scenario is;
Can You Formulate At Your Home or Personal Spaces
Creating formulations in your home kitchen or personal spaces comes with its own set of dangers.
It's not a good idea to blend food and cosmetic products. However, you don't want your cosmetic compositions to be contaminated by your family or pets.
You must make things in a safe setting where they won't get contaminated or adulterated.
As a result, in our artisan labs, we follow aesthetic Good Manufacturing Practice (GMP).
Most countries allow artisan formulators to labour and manufacture from home as long as their production facilities meet GMP requirements.
Instead of your personal spaces, you can use one room at your home or buy an office space somewhere on rent to build a cosmetic lab.
And constructing your cosmetic lab is not that hard as you think until you adhere to GMP standards.
For this, No, a licence is not required, when you are especially creating organic cosmetics.
Thus, many cosmetics do not require pre-approval before going on the market, and making them at home is lawful as long as you follow GMP guidelines (Good Manufacturing Practice).
This isn't to say that you can sell anything you make! Because you are legally (and morally) liable for adverse reactions or other concerns, you must ensure that your products are safe and stable.
Before you sell your items, you must do stability testing to assure their quality and safety.
To put it another way, these tests validate that the preservative is working and that the product has a legitimate shelf life.
And if there is any requirement of license depending upon which country or state you reside in, then you'll need to check local laws in the state where you're opening up a cosmetic lab & doing your cosmetic business.
To trademark your items, you must first register with the federal government.
What is required, however, is a government-issued licence. This applies to all businesses, not just those selling skincare or cosmetics.
To legally operate under a brand name, you'll need to apply for a business licence, and depending on your jurisdiction, you might also need to apply for a Seller's Permit for tax purposes.
You can register your company with the government of your county or city.
Sometimes, you have to register for the Voluntary Cosmetic Registration Program.
Coming from this, let's try to understand BUSINESS LICENSE.
Read how to make organic skincare products: 30+ amazing Formulations Easily!
What Is A Business License
Business licences are government-issued permits that allow individuals or businesses to conduct business within the government's authority.
It is a municipal government-issued permit to start a business.
Multiple permits from various government departments and agencies are frequently required by a single jurisdiction.
The types of business licences available differ by country, state, and local municipality. To operate a business in a single place, several licences, registrations, and certifications are often required.
The type of business and geographical location (address) of a corporation usually define which licences are required to operate legally.
The number of employees and the type of business, such as sole proprietorship or corporation, may also be influencing considerations.
Government agencies have the authority to punish or close a business that does not have the necessary business licences.
Check out our most popular courses and certification programs.
Do You Require FDA Approval For Your Cosmetic Items or Ingredients?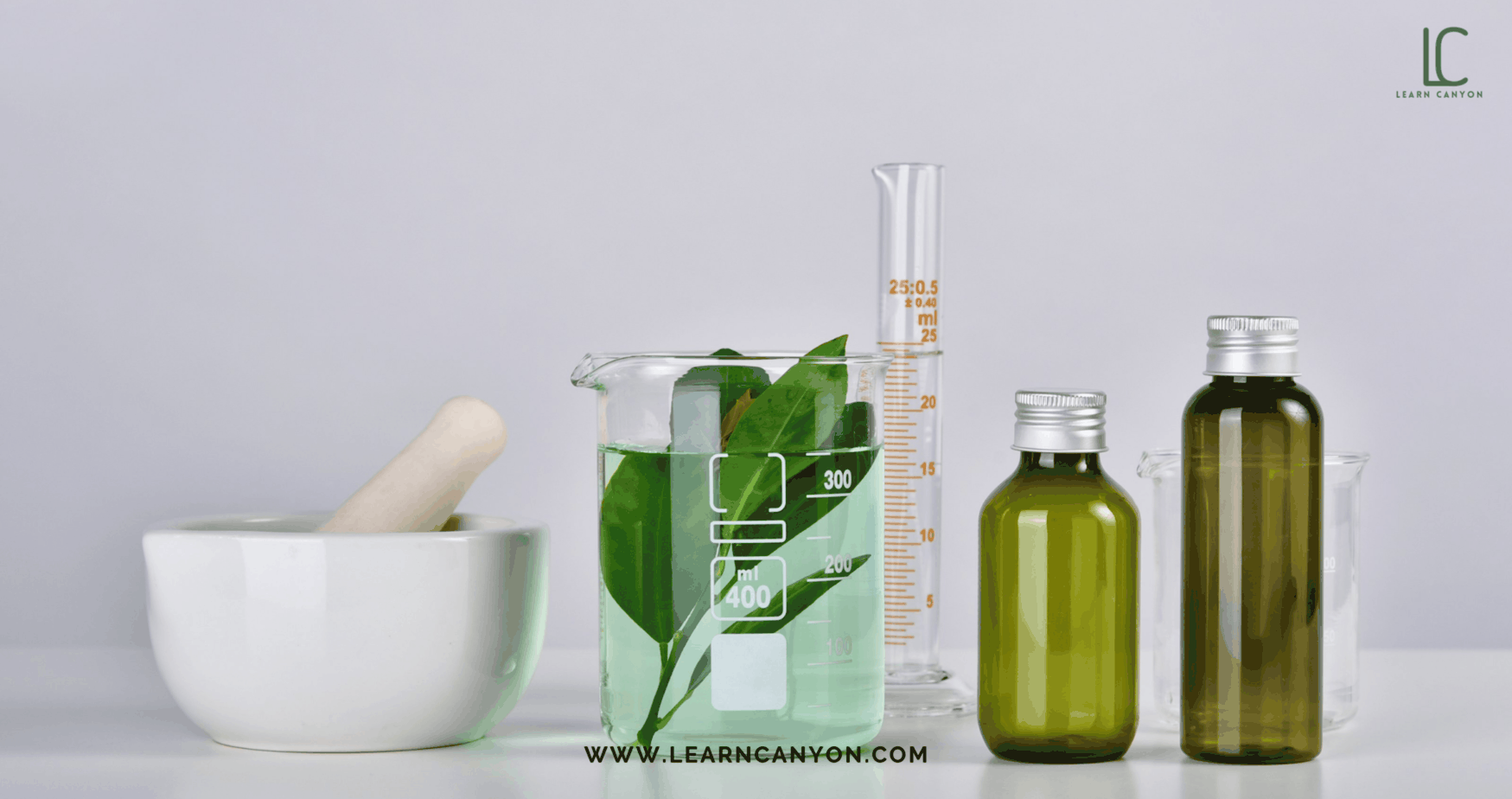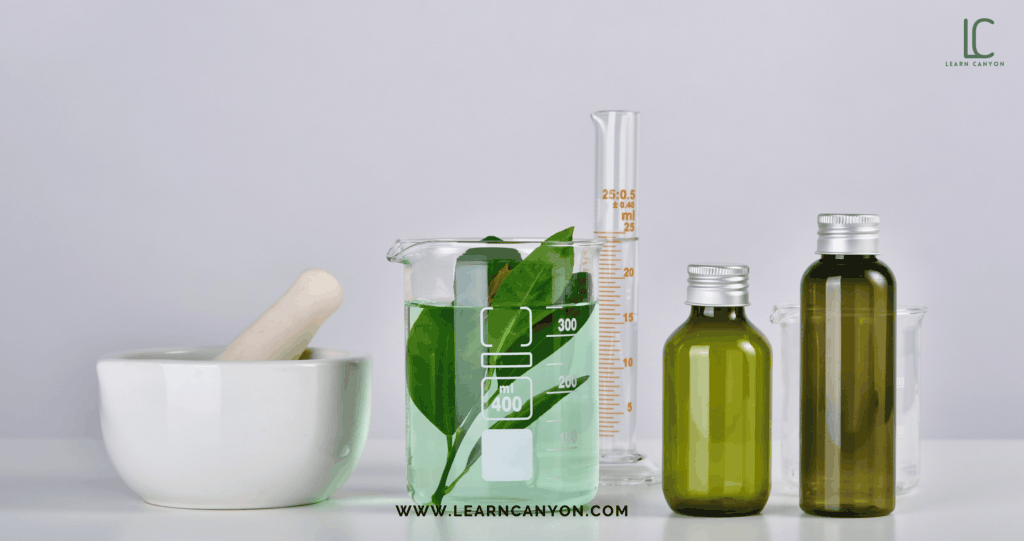 Except for colour additives, the law does not require cosmetic items and chemicals to be authorised by the FDA before they can be sold.
Cosmetics or Skincare products, on the other hand, must not be adulterated or misbranded.
This means they must be safe for consumers when used as directed on the label or as people normally do, and they must be correctly labelled.
You are legally responsible for ensuring that your cosmetics are safe and properly labelled and that they comply with all applicable laws and regulations.
However, keep in mind that not all "personal care items" are regulated as cosmetics in the United States.
Some are controlled as drugs, for example. If your product is classified as a drug under US law, it must meet drug-specific procedures, such as premarket approval.
About Licenses
Legal Licensing
Legal Licensing is the process of obtaining a licence from the government.
This is a difficult question to answer. While the organic cosmetics sector is somewhat unregulated, selling any item, regardless of its composition, is not.
If you want to start a business, you'll need to get a licence, and the type of licence you get will depend on how you structure your company.
Brick & Mortar Businesses
Dermatologists, cosmetologists, aestheticians, makeup artists, and other health care professionals are likely to have a licence already.
These permits will, in many situations, allow them to sell beauty goods from their offices.
If your area of expertise falls within these criteria, you should check to see if a speciality licence is required to advertise and traffic organic beauty goods.
The laws may vary from state to state, but if you already have a licence in the beauty industry, you should be fine.
Online & Home Based
A licence to sell organic products may be required for those who do not have an official health and beauty certification.
This is because everybody who establishes a firm must obtain a licence.
Again, laws vary by state, so check with their local government office to see what would be required in terms of purchasing a business licence.
Thus, some rules may state that if you only sell a particular amount of product per month or annually, you do not require a business licence.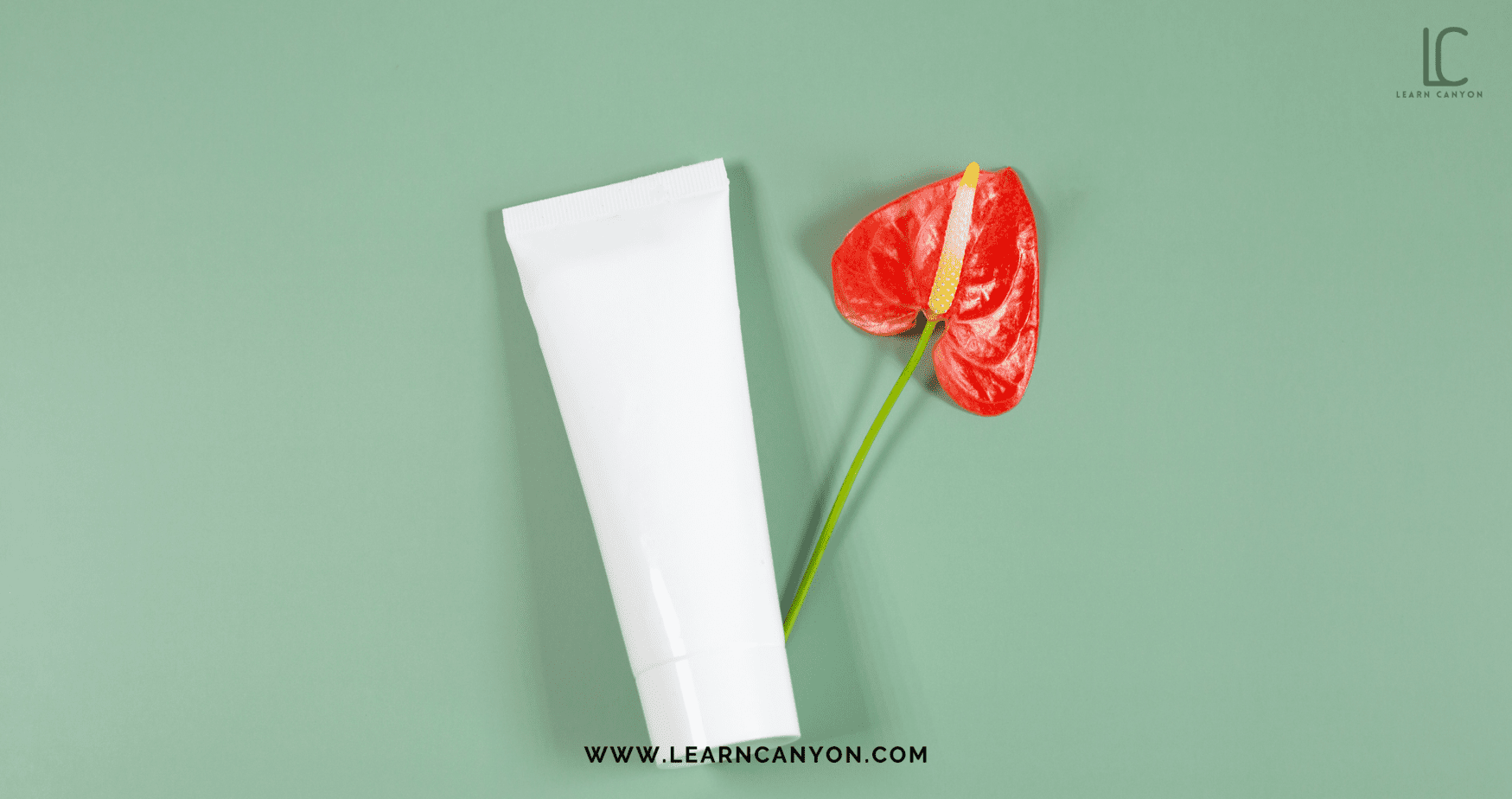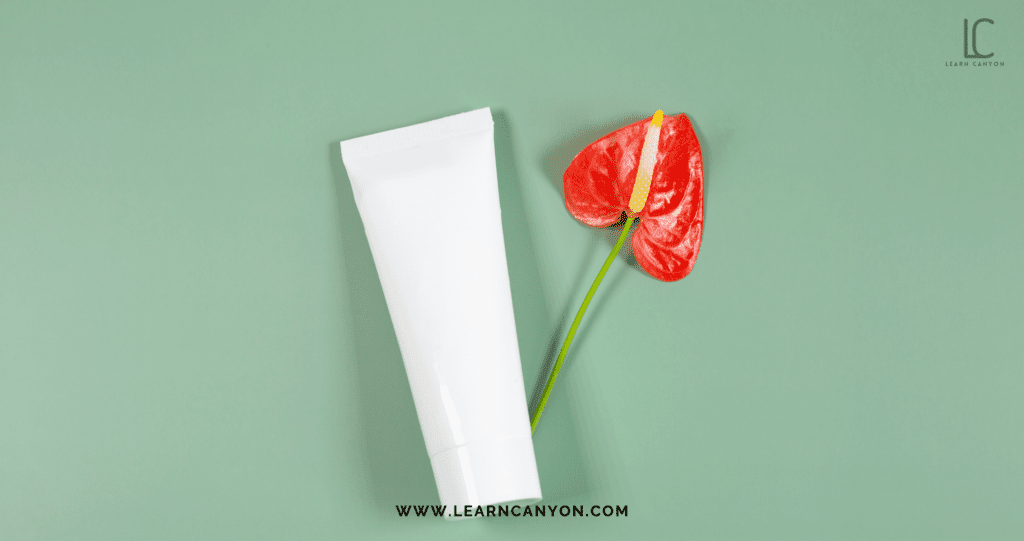 An individual can own a sole proprietorship without necessarily needing a licence in specific cases.
When you phone your city's commerce-related government department, make sure you ask detailed questions that address all of these points.
There's a lot of money to be made here.
Note: The organic cosmetics sector is not only fun to work in, but it can also be highly profitable; analysts predict that sales of natural and organic cosmetics will reach $20 billion by 2030.
This figure is alluring, but make sure you have what it takes to make your cosmetics business a success.
Even though the corporation will most likely provide you with the materials you need to get started, you will have to work hard to expand your clientele and share in the billions that can be made in the following years.
Important Point to keep in Mind!
Don't be discouraged if you run into regulatory complications while making cosmetics at home. There is a significant distinction between home formulation and home manufacturing.
After all, you may always create your formulations in your workstation at home and then have them manufactured by a factory.
Hundreds of cosmetics manufacturers throughout the world are ready to take on your project.
If you want to start a beauty company, you'll need to do a lot more than just formulating.
Remember that outsourcing your beauty brand's production component will free up time for you to focus on growing your business smoothly.
How Will You Know If Your Products Are Regulated As Cosmetics, And Not As Drugs
The intended use of a product is defined by factors such as the product's claims, consumer expectations, and certain ingredients.
If a product is meant for applications such as purifying the human body, making a person more appealing, or modifying a person's appearance, it is classified as a cosmetic.
Here are some examples of cosmetics that have been marketed:
Moisturizers
Perfumes & Colognes
Skin Care products
Make-Up
Hair Dyes, Straigtners, Removers
Medicine is a product that is designed to change the way a person's body operates, or to treat or prevent disease, however depending on the claims, it can be both a cosmetic and a drug. Drugs must meet a variety of criteria.
Check out our most popular courses and certification programs here.
Frequently Asked Questions
What Is Voluntary Cosmetic Registration Program
Even though the FDA does not compel merchants to obtain a dedicated cosmetics licence, it does encourage beauty brands to register their products under the Voluntary Cosmetic Registration Program (VCRP). 
If you have unique formulations created by a cosmetic manufacturer, you may want to request that they file cosmetic product ingredient declarations, which will aid the FDA in their ongoing efforts to assess ingredient safety.
What Is a Cosmetic License?
On behalf of licences for manufacture for sale of drugs/cosmetics, a licence form is given for the grant or renewal of approval for conducting tests on drugs/cosmetics or raw materials used in their manufacture.
Can I Formulate Skincare Products At My Home?
Making cosmetics in your own house is not against the law. Keep in mind, however, that you must produce items in a way that prevents them from becoming tainted.
Cosmetics are not subject to FDA standards defining good manufacturing procedures (GMP). 
The "Good Manufacturing Practice (GMP) Guidelines/Inspection Checklist," on the other hand, is a list of items that an FDA investigator will examine during an inspection. 
Even if you make your products at home or a salon, following these principles can help you maintain your process and products safe.
Where Can I Know More About Labelling Requirements?
We can answer particular labelling inquiries, however, FDA premarket approval is not required for cosmetic labelling. You must ensure that your labelling complies with all regulations.
Here are some helpful links:
– Cosmetic Labeling Guide will show you step-by-step procedures that answers common questions
– Cosmetic Labelling Regulations that showcases regulations applied for cosmetic labelling
– Cosmetic Labelling Claims shows an overview to get started
Do I Need a License To Make Skincare Products?
No, in general, though it varies depending on where you live. Some regulatory agencies may allow you to formulate at home, but they may require that you outsource manufacturing. 
You may also require a standard business licence to operate, but this is unrelated to the creation of skincare.

Even If I Can't Formulate Skincare Products, Can I Still Start A Beauty Brand or Business?
Yes, you certainly can! 
Just because you can't make anything at home doesn't imply you can't make something at home. There are hundreds of cosmetic manufacturing labs all around the world that can help you with that.
Conclusion
To summarize, if you are formulating homemade skincare or outsourcing your manufacturing to sell your beauty products then make sure your workspace and the products, both are safe.
Generally, in the United States, the United Kingdom, most EU countries, Canada, Australia, and many other countries, you don't need a licence to create and sell skincare from your house.
Whereas, the requirement of licensing might be required in different countries.
And of course, you'll need a licence to operate your business, but that requirement will apply to all business owners in your country and is unrelated to whether or not you'll need a licence to sell skincare.
However, you should always verify with your local regulatory agencies as well, as licencing requirements can differ from area to region or state to state.
We hope that we solve your issue regarding whether or not a license is required to sell your skincare products, and if we have missed any valuable information in this article then please leave your comment below.
And let us know, what do you think more about licensing a beauty product or brand?
Whether licensing can make beauty entrepreneur's lives easy or not?
And how important is it to you to sell your beauty products under federal laws?
Our Courses
If you are wondering where to start your cosmetic formulation journey, you have landed in the right place, where you can become an expert cosmetic formulator and start your cosmetic business with our certification courses.
Our courses included step-by-step procedures to understand formulation techniques to learn to implement and create cosmetics from scratch quickly. To get started you can go through our courses and certification programs here.