According to market research firm The NPD Group, the beauty business is the fastest-growing consumer goods category, with an annual growth rate of 8% in recent years, mostly due to makeup sales.
The cosmetics sector is rapidly expanding. The demand for all forms of cosmetics is steadily expanding among various segments of the population. In this article, you will learn how to start your cosmetic line from scratch to a live business.
Premium cosmetics are becoming increasingly popular among the world's middle classes, even those in underdeveloped countries.
With this kind of growth, it's fantastic to see many beauty entrepreneurs taking the plunge into the field by empowering themselves to become skincare formulators.
Starting your skincare product line could be a rewarding business venture, if:
You offer skincare goods and know exactly what your clients want
You already have a brand and want to expand your catalogue
You want to develop a new cosmetic line that is more in line with market demands
You have a wonderful concept that you want to share with the world.
But keep in mind that if you want to start your own company, make sure you have everything you need.
You can't start packing for a big trip the night before. A vacation like this necessitates considerable preparation.
Do You Know? According to marketresearch.com, the U.S cosmetic market is estimated to have generated revenue close to $62 billion in 2016. The global cosmetic market is expected to garner $429.8 billion by 2024.
Such statistics reveal that there is plenty of business opportunities in the cosmetic industry. This also shows that your small cosmetic business can start making a profit shortly.
It takes a lot of effort to start a cosmetic business and sell your items.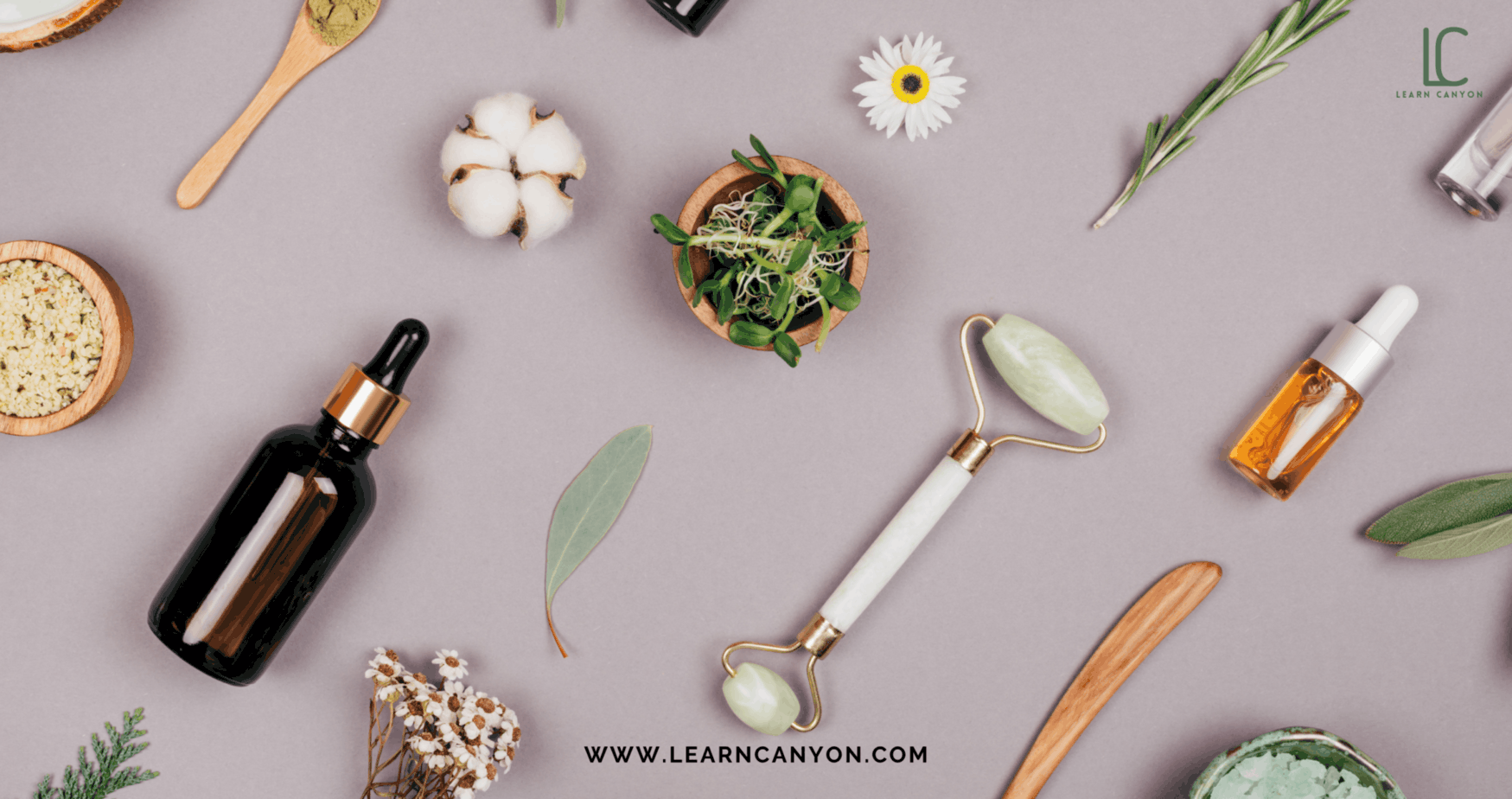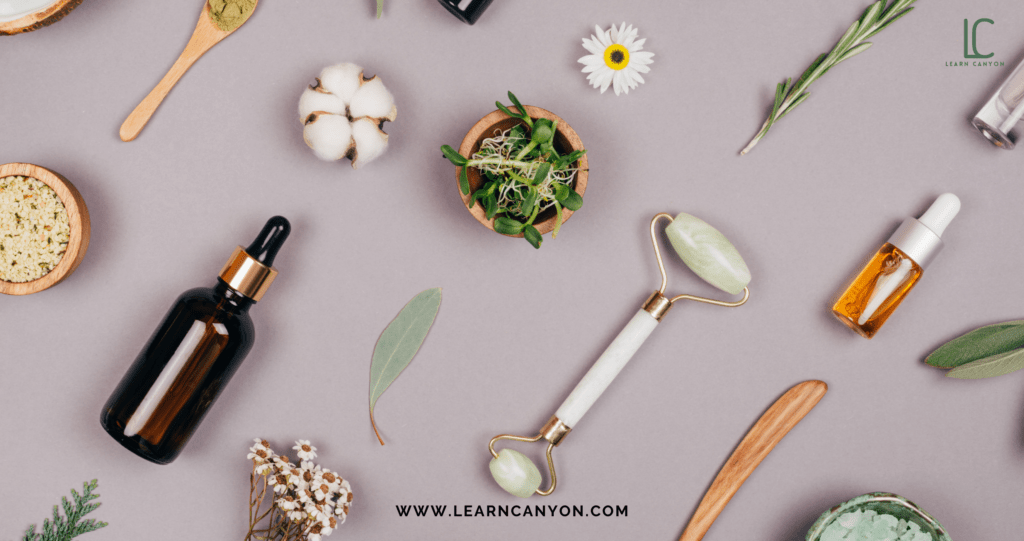 To begin creating your new haircare or skincare line, make a checklist that includes the following items:
Research current year's trends
Locate your target clients and learn about their favourite cosmetics
Evaluate your competition and conduct market research
Research standards and laws
To manufacture your cosmetics, look for a reputable laboratory or partner.
Now let's check out what you need to start your cosmetic line.
How To Start Your Cosmetic Line
Step 1: Understand How A Cosmetic Business Works
Understanding how a business works are the first step in creating one. There are a few options for doing so, fortunately.
You can begin by researching all you can on the internet. Check out with famous skincare & haircare brands to understand how every cosmetic business works.
If you are a person who wants to start an organic cosmetic brand then study other organic brands to know what cosmetic ethics & principles are following. And If you are wondering how to prepare organic cosmetics to get started with your organic cosmetic business then we have it all prepared for you. Our cosmetic formulation courses will help you to get started.  
What country are they from?
Where do their goods originate?
How many people do they employ? What is the nature of their distribution channel?
Next, look for and investigate the most popular beauty boutiques in your area.
Learn everything you can about the most successful cosmetics businesses in your area, including their marketing, personnel, and product selection. Your goal is to learn everything you can about the most successful cosmetics businesses in your area!
Buy few products from them and experiment and play.
Now, do you recall the stores you were researching? Go work for one of them! Learn about their sales strategies, how they target clients, how they forecast sales, and how they handle orders.
Know who their vendors are and how much they charge.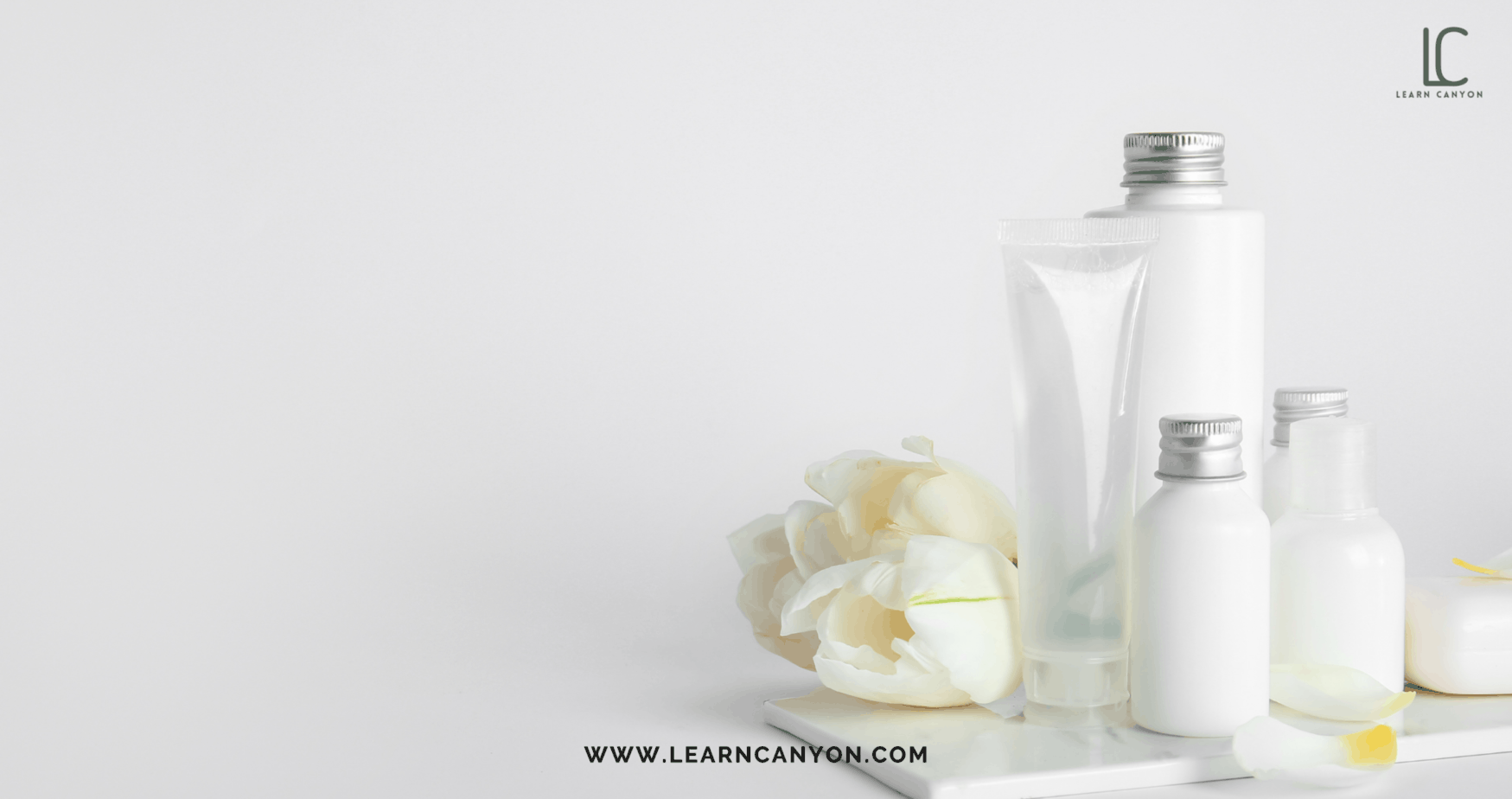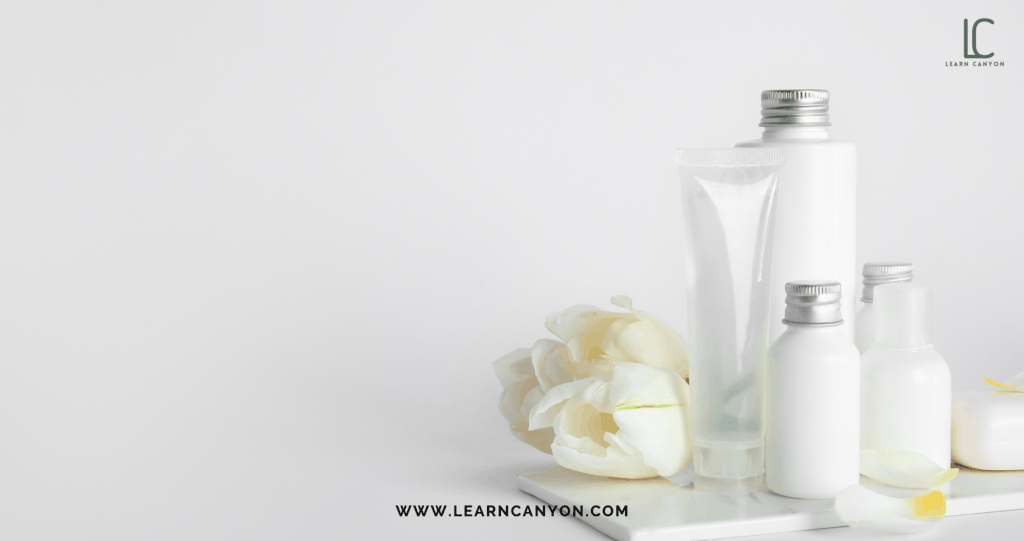 Establish by investigating which company you want to work for if you want to start a cosmetics business from home.
This is an excellent choice for folks with minimal funds but extensive social networks and interpersonal abilities.
If you are interested to start a cosmetic business from home, then our courses & certification programs will help you map out what you need to do to get started. We provide proper business strategies, sales methods, product categories & pricing plans to help elevate your cosmetic brand.
It's time to make a plan once you've understood the model and strategy.
Step 2: Create A Plan
Why do cosmetics companies go out of business?
It isn't due to a lack of customers.
It is due to the lack of plan in most cases. ( Read the 6 Step Guide To Writing A Perfect Business Plan – For Skincare Brand )
The global cosmetics market has expanded every year over the past decade, including after the 2008 financial crisis. Except for 2009, when the industry grew at a rate of only 1.0 per cent, the growth rate for cosmetics has never been less than 3%.
As a result, each year there is an increasing number of customers who desire and need cosmetics.
Thus, the underlying reason cosmetics companies fail is the same as it is for most other businesses: A LACK OF PLAN.
Yes, writing a business strategy is difficult.
However, it will save you a lot of time, effort, and money in the long run. By making all of your selections ahead of time, you can ensure that you don't overlook anything and have a thorough understanding of your company.
You'll also need a business plan to present banks or investors for financing if you want to operate a cosmetics store.
Your cosmetics store business plan should give a broad overview of your company but also get specific:
What are your mission and objectives?
What is the demographic of your target market?
How much did it cost you to get started?
How much do you think you'll earn in your first year? Is this your second year?
How does your competitor appear?
Do you have a marketing strategy in place?
After you've started your firm, your business plan should guide you in running it effectively, so don't skip it!
If you are not sure where to start, Learn Canyon can help you create an organized business plan for your cosmetic start-up. You can mail or write to us to know everything.
Step 3: Choose A Niche
Choose a specialisation in which you have previous expertise in manufacturing or marketing cosmetics.
You might be familiar with selling organic makeup, skincare & hair care products, and lip care products, for example.
Concentrate on the cosmetics sector that you are familiar with to properly organise your business.
Concentrate on a certain area of cosmetics expertise or passion. In the early days of your business, don't try to sell or make too many goods at once.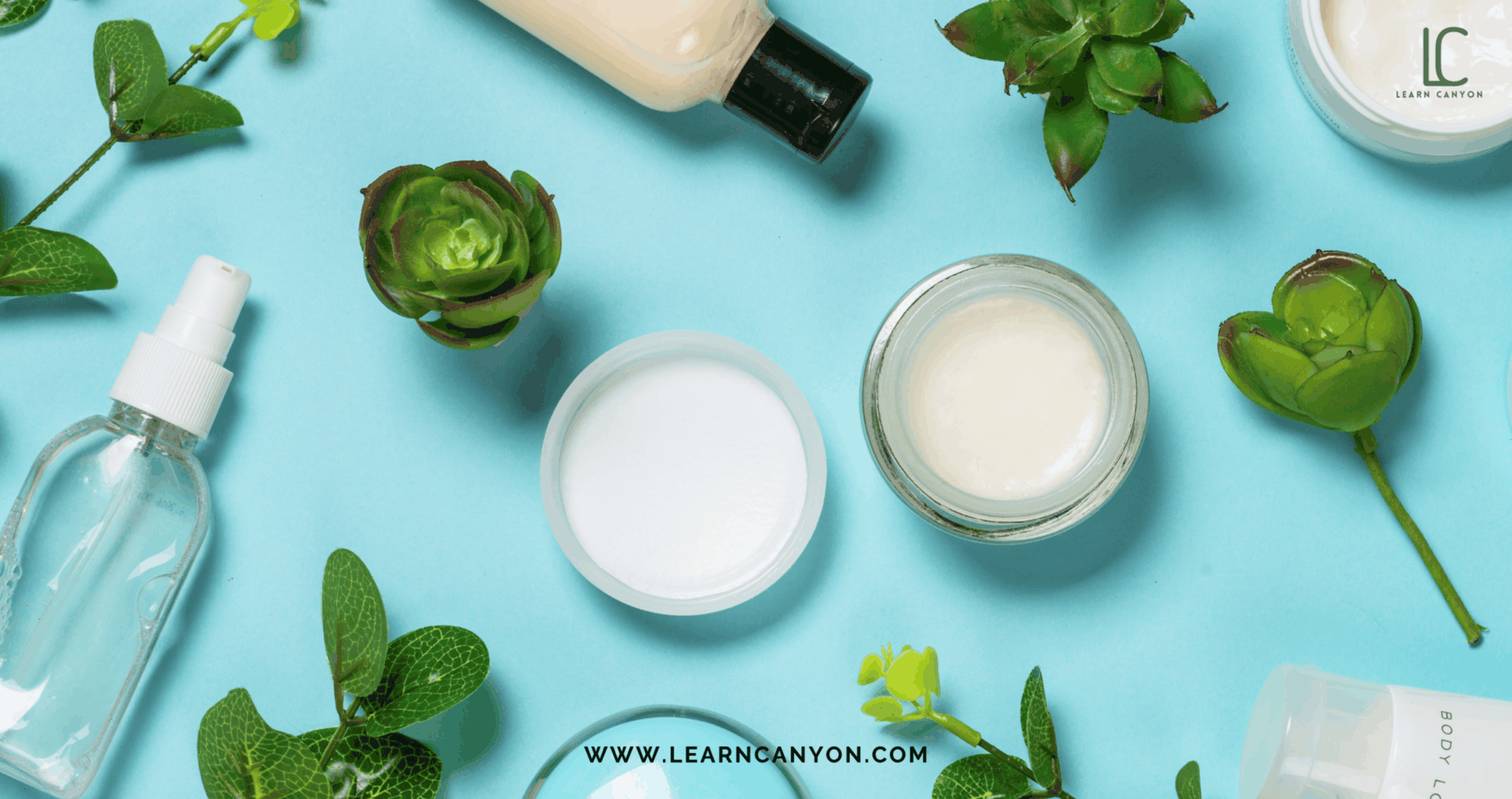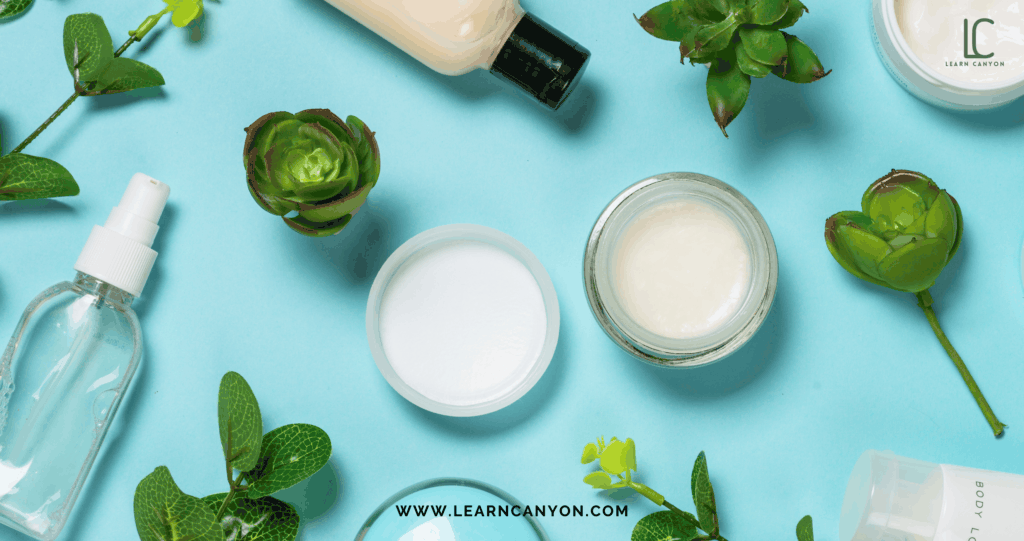 Also, try to understand which type of cosmetics people are interested in.
People nowadays are looking for items that are sustainable, organic, and anti-ageing.
It's no longer simply women who are interested in cosmetics; males are as well.
Men today constitute a sizable and rising segment in the sector that must be targeted.
Don't be afraid to experiment, but make sure to check with potential customers first to see whether there's a demand for what you're selling.
When in doubt, check out what your competitors are up to!
If you struggle to find out your niche in the cosmetic business then our courses will help you figure out any particular niche that you are interested in.
Step 4: Determine Your Earning Potential and Create A Budget
What is the revenue of a cosmetic company?
That is debatable.
Distinct business concepts have different operating costs and potential earnings.
If you work from home, you'll pay a flat fee for your starter kit and then earn a commission on each product you sell.
If you're setting up an online store, you'll get paid whatever affiliate commission the wholesalers agree to.
And if you're going to open a physical store, that's where you'll make the most money. However, that's also where the most money is spent on setup and operation.
Having said that, the earning potential exists.
The US market alone generates around $56 billion every year. If you're serious about creating a cosmetics company, the profit potential is unquestionably there!
Along with this, setting a budget should be a part of your business plan.
You should be able to budget for all startup and recurrent expenses ahead of time so you know how much money you have to invest in your company or marketing campaign. Because you can't operate your business if you run out of money, you'll have to shut it down if you don't have a budget, it's critical to have one.
What does it cost to start a cosmetics company?
That, too, is dependent on the type of model you use.
Your expenditures will be lower if you start a cosmetics business from home. Your only out-of-pocket expenses will be the kit you purchase from the cosmetics brand.
However, some expenditures are advised. Make a website for yourself. As well as business cards.
Get an ebook and learn "100 Formulas "For Your Cosmetics" business now.
Step 5: Check FDA's Regulations
To begin, familiarise yourself with the FDA's requirements on cosmetic product manufacture and labelling. You must follow these rules and regulations to conduct business legally.
You must be well-versed in the laws governing the manufacture and sale of cosmetics.
You will be able to avoid any unpleasant legal complications as a result of this.
The legal information is available on the United States Food and Drug Administration's website under the heading "Cosmetics."
Step 6: Decide On A Location
In the beginning, you have the option of establishing your cosmetics business from home.
Another choice is to rent a space. For small business owners, leasing a location is pricey.
Renting space in a laboratory where you may test and create your beauty products is a less expensive option. Find a low-cost place where you can start your business.
Step 7: Search For Suppliers
What equipment do you need to start a cosmetics business?
As you may have guessed, this changes depending on whatever model you choose.
A web designer and a wholesale cosmetics supplier are all that is required to open an online store.
The biggest advantage of having a home-based business is that you will receive whatever you require directly from your organisation.
A physical store, on the other hand, has more requirements. These are some of them:
Display enclosures with mirrors
Skincare & Haircare items
POS (Point of Sale)
Furniture
Decorations and artwork
Signage & Chairs
Learn How To Outsource Manufacturing In 11 Simple Steps
Step 8: Develop Marketing Plan & Promote Your Cosmetic Business
A marketing plan directs you on how to proceed in a planned manner when selling your items to the general public.
Your well-thought-out strategy for pricing, costs and an effective way to sell your cosmetics items will guide you as you work to expand your niche market reach.
Your company will not be able to exist without consumers. As a result, promoting your cosmetics business is vital if you want to attract new and returning customers.
So, how do you market your company?
There are old, physical methods as well as newer, more targeted digital methods. Both are successful.
Although mailbox coupons and door brochures are effective, they are not targeted. As a result, you may be wasting money by offering your materials to those who don't require them.
Use the internet for more precise methods. You can appear in local searches using Google AdWords. Remember that "beauty" is a top three Google search term, so it's a useful tool.
If you truly want to target your audience, use Facebook to segment them by interests, age, and location. If you're looking for high-end buyers, this is a wonderful way to target them based on their current interests.
Get an ebook and learn "100 Formulas "For Your Cosmetics" business now.
Step 9: Decide On A Design/Style & Get A Logo
Customers' perceptions of your business are directly influenced by your style and design. You want to be warm and inviting while also expressing your individuality and passion.
Speaking with potential clients is the greatest approach to figure this out.
Obtain input from the people who will be visiting your beauty store.
Speak with them in existing beauty salons. Take a look at what people enjoy and don't like. If you're still not sure, talk to few contractors and find out what they're most frequently asked to do.
In addition, customers recognise a company through seeing its emblem in commercials, markets, and on its goods and services.
In reality, they form opinions about a brand and business based on a glance at its logo. The same can be said for your cosmetics business.
Step 10: Prepare An Accounting Plan
You'll be an employer as a company. As a result, you'd be in charge of payroll, taxes, and keeping track of all your earnings.
That's why it's so crucial to have everything in order and every dime accounted for.
Equally essential, with appropriate tracking, you'll be able to project your sales more readily.
It not only lets you know if you're on track, but it also helps you stick to your budget.
You'll also be able to identify if anything is missing from your store, making an accounting plan an important aspect of any security plan.
Step 11: Test Your Cosmetic Products
Test those unique products before you start selling your cosmetics.
Give some samples of your items to your neighbours, relatives, and friends.
It is usually preferable to conduct a practical test of the products to predict how the rest of the population and your target audience will react.
Take those certain feedbacks from people and different experts from your field and make necessary improvements.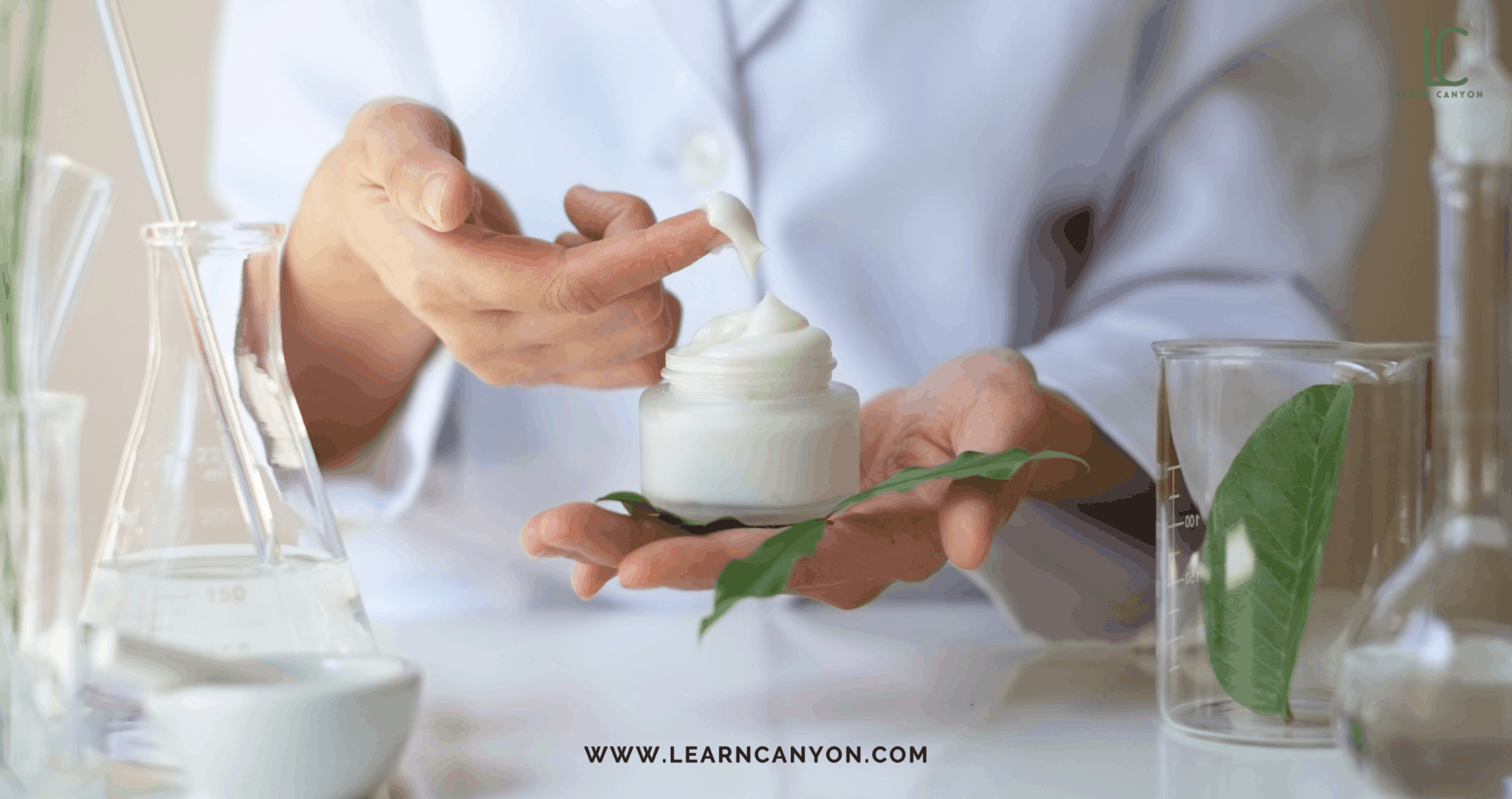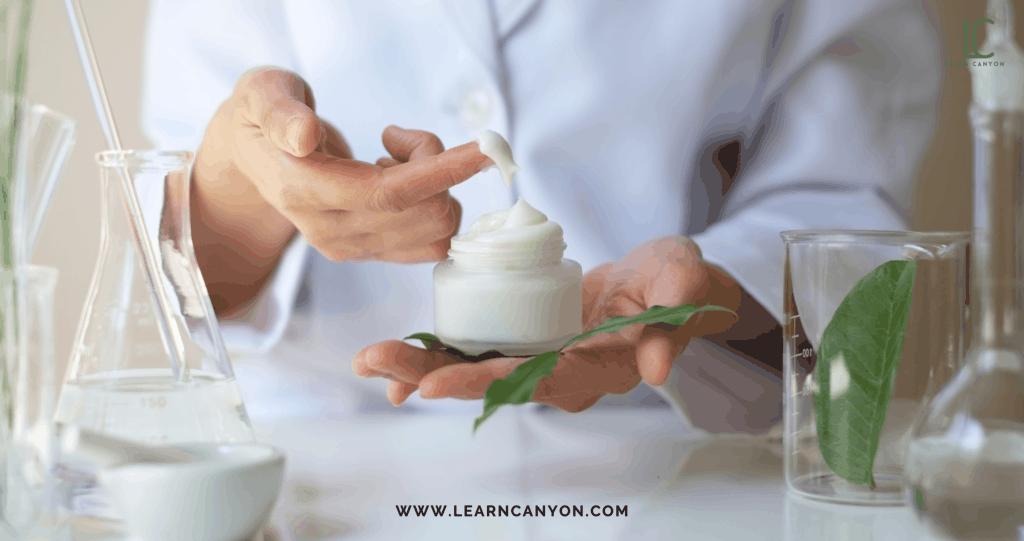 Step 12: Join A Beauty Or Cosmetic Community
Getting involved in the beauty industry community will help your business more than nearly any other activity.
On Instagram, keep up with your favourite companies.
Join groups, fan pages, and communities on Facebook to get involved.
To get seen by the proper individuals, all it takes is one retweet, regram, or mention.
Join associations while you're at it.
Associations provide you with access to industry veterans, workshops, trade shows, and invaluable advice on how to manage your business more effectively.
You'll discover how to sell your items more effectively by learning industry best practices, innovative methods, and recommendations.
You never know when your big break will occur, so make sure you're involved in the cosmetics industry!
Conclusion
It takes a lot of effort to start (and operate) a cosmetic line.
But, if done well, it is not only rewarding but also a lot of fun.
You get to be your boss and make a difference in people's lives every day!
Furthermore, you are assisting them in gaining confidence and making their life more enjoyable!
Hopefully, you will put this information to good use.
And let us know in the comment section below about what more necessary tips are required to include in your checklist to start your cosmetic entrepreneurship. We would be happy to read your thoughts and address your issues.
If you found this article helpful and want to learn more about starting a cosmetics business, enrol in Learn Canyon's ultimate certification programs to start your cosmetic business professionally.
Why wait to initiate your passionate beauty business? Find out more here!