While most of us have a proper cleansing, toning, and moisturizing routine for our faces, we frequently overlook the rest of our bodies.
No amount of emphasis can overstate the importance of treating your body's skin with the same care and attention that you do your face.
Moisturization is probably the most important aspect of skincare. Moisturization has numerous benefits, including softening the skin and preventing bumps and dryness.
As I mentioned in my previous blog (How to Make Cream at Home? ), I've already discussed the distinction between body and facial skin, so I won't go over it again here; instead, I'll discuss the distinction between cream and organic body lotion.
Creams, as we all know, are emulsions, which are reasonably stable oil, fat, and water mixtures.
To make these, oil-soluble and water-soluble compounds are combined in the presence of an emulsifier.
The lotion is typically a liquid product that is applied to the skin in order to cleanse and maintain its health. It not only cleans the skin, but it also helps to maintain its moisture balance.
As previously stated, the primary function of lotions is to supply moisture and humectants to the horny layer.
Depending on the purpose of the lotion, other types of ingredients are added for softness, astringency, and cleansing effects.
The main components of lotions are Purified water, Humectant, Softening agent, Emollient, Solubilizing agent, Thickening agent, Perfume, and Preservative.
So, if you know how to make cream at home, you'll discover that making lotion is a breeze.
Why prepare a organic body lotion?
The organic body lotion is ideal for normal to slightly dry skin because it is more easily absorbed by the skin due to its lower viscosity than cream.
It is less greasy than cream and is ideal for use during the day and during the hot summer months.
There are different types of lotions:
1. Transparent lotion: (Watery)
In this type, you can use only water-soluble or miscible ingredients.To prepare transparent lotion, dissolve the humectants in the purified water at room temperature.
The preservative, perfume, emollient, and solubilizers are then dissolved and solubilized in the water phase. Finally, add the water-soluble actives, filter, and store in containers.
2. Semi-transparent lotion:
These lotions are shaken well before application, as the actives may settle at the bottom or may form a creamy layer at the top.
To make semi-transparent lotion, dissolve the humectants in purified water or oil.
The preservative, perfume, emollient, and solubilizers are then added in the water phase with trituration. Finally, add the actives, mix thoroughly, and store in containers.
3.Oily lotion:
In this type you can use only oil soluble or miscible ingredients.
To make oily lotion, dissolve the ingredients in carrier oil. The preservative, perfume, emollient, and solubilizers are then added in the oil phase with trituration(Heat on water bath only if required to melt any ingredient).
Finally, add the actives, mix thoroughly, and store in containers.
4. Milky lotion
They are emulsions that contain little oil and have high fluidity.
Milky lotions have a much higher proportion of aqueous components than oily lotions, so they have a strong affinity for the skin and spread easily.
Milky lotions are ideal for summer use because they are non-oily and have a light texture. They are also suitable for skin types ranging from normal to oily.
The different types of milky lotions are
Emollient lotion
Moisturizing Lotion
Cleansing Lotion
Nourishing Lotion
Nourishing Milk
Massage Lotion
Sunscreen lotion
Sun Protect lotion, etc.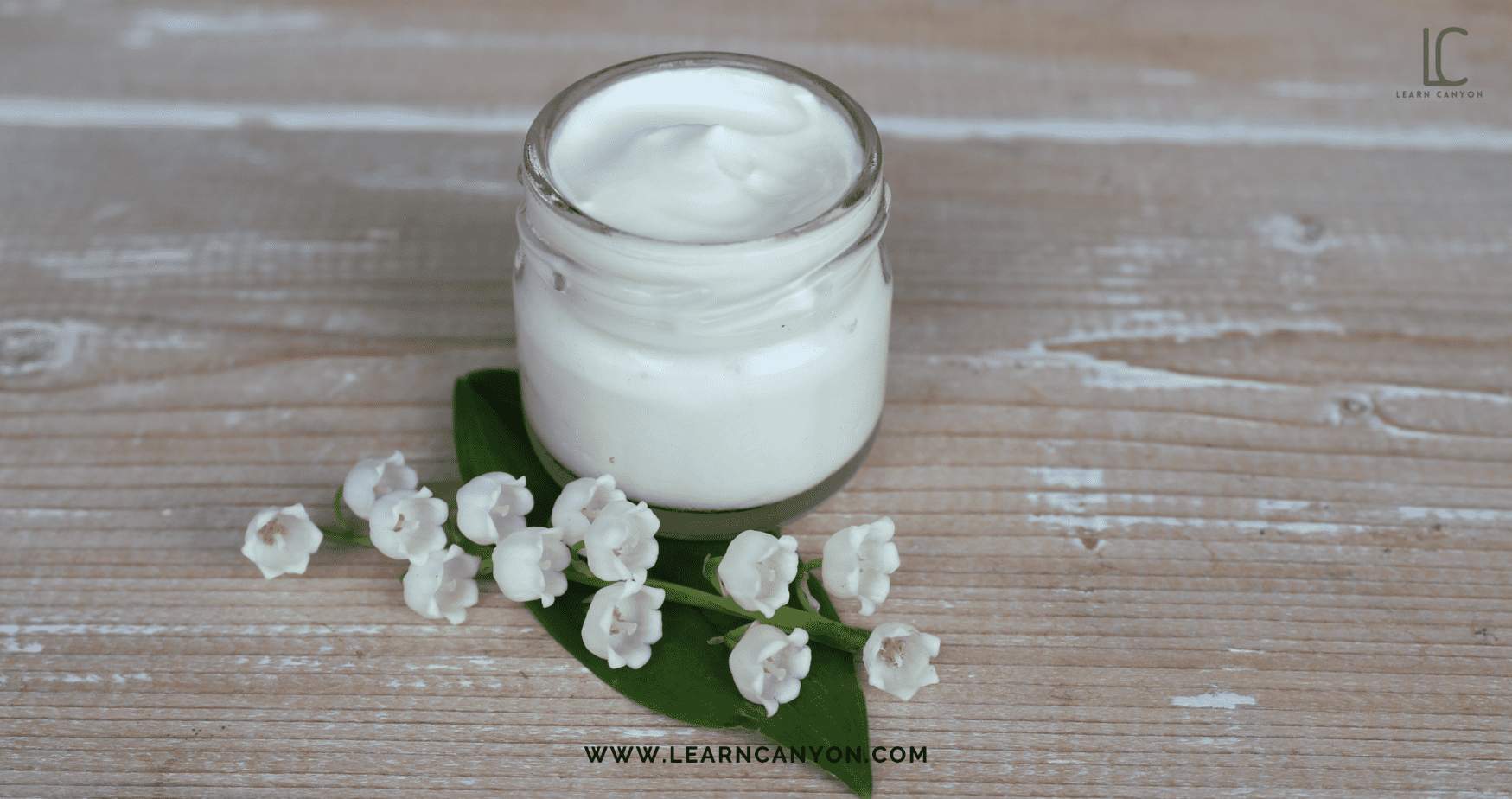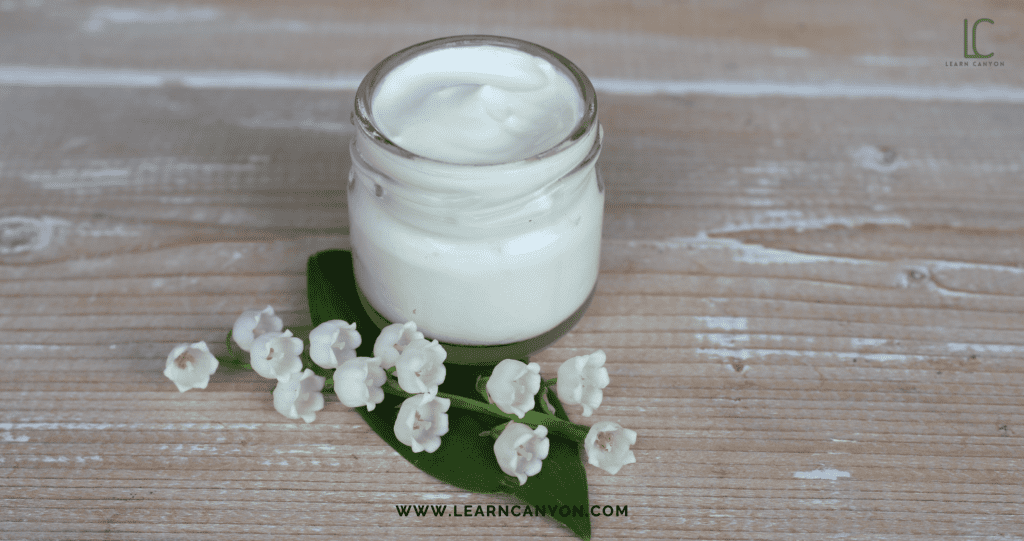 In this blog, we'll look at how to make a milky lotion with nutritional oils such as Wheat germ and Sesame oil.
This Wheat Germ lotion with high hydration is ideal for delivering nutrients to all skin types. This silky lotion will keep you hydrated for up to 72 hours.
Because of its lightweight and fast-absorbing structure it smoothly glides onto skin and seals in moisture.
On a daily basis, the lotion protects your skin from the environment. you can use it at any time of day or night, or whenever your skin requires hydration.
It provides superior hydration for 72 hours.
It's oily but not greasy.
The formula you can try:Wheat germ body lotion
| | | | | |
| --- | --- | --- | --- | --- |
| Sr.No | Ingredients | Percentage(%) | Weight in grams (to make 50g) | Purpose in short. |
| | Phase A | | | |
| 1 | Rose hydrosol | 69 | 34g | Vehicle |
| 2 | Glycerin | 4 | 2g | Humectant |
| 3 | Dermofeel pa3 | 0.2 | 0.1g | Chelating agent |
| | Phase B | | | |
| 4 | Wheat germ oil | 8 | 4g | Oil base |
| 5 | Calendula infused in Jojoba oil | 6 | 3g | Emollient |
| 6 | Beeswax | 1 | 0.5g | Thickener |
| 7 | Lanolin | 0.5 | 0.25 | Emulsifier |
| 8 | Shea butter | 2 | 1g | Softner |
| 9 | Cetyl Alcohol | 2 | 1g | Emollient |
| 10 | Olivem 1000 | 5 | 2.5g | Emulsifier |
| | Phase C | | | |
| 11 | Vitamin E | 0.6 | 0.3g | Nutrient |
| 12 | Preservative | 1 | 0.5g | Preservation |
| 13 | Rose EO | 0.7 | 0.35 | Perfume |
Who is this lotion suitable for?
This Intense Hydration body lotion is best suitable for normal, oily and dry, flaky skin which could be due to natural aging, climate or extreme environmental factors like UV rays, extremely cold climates or due to hazards where the skin is exposed to harsh chemicals, etc.
Functions of Wheat germ lotion
The main functions of this lotion are:
Provide intense hydration.
Ability to be better absorbed by the deeper skin layers.
Faster regeneration of skin cells and removal of dead skin cells.
Makes the skin soft and supple, soothes the horny stratum corneum.
Leaves a protective nongreasy film on the skin.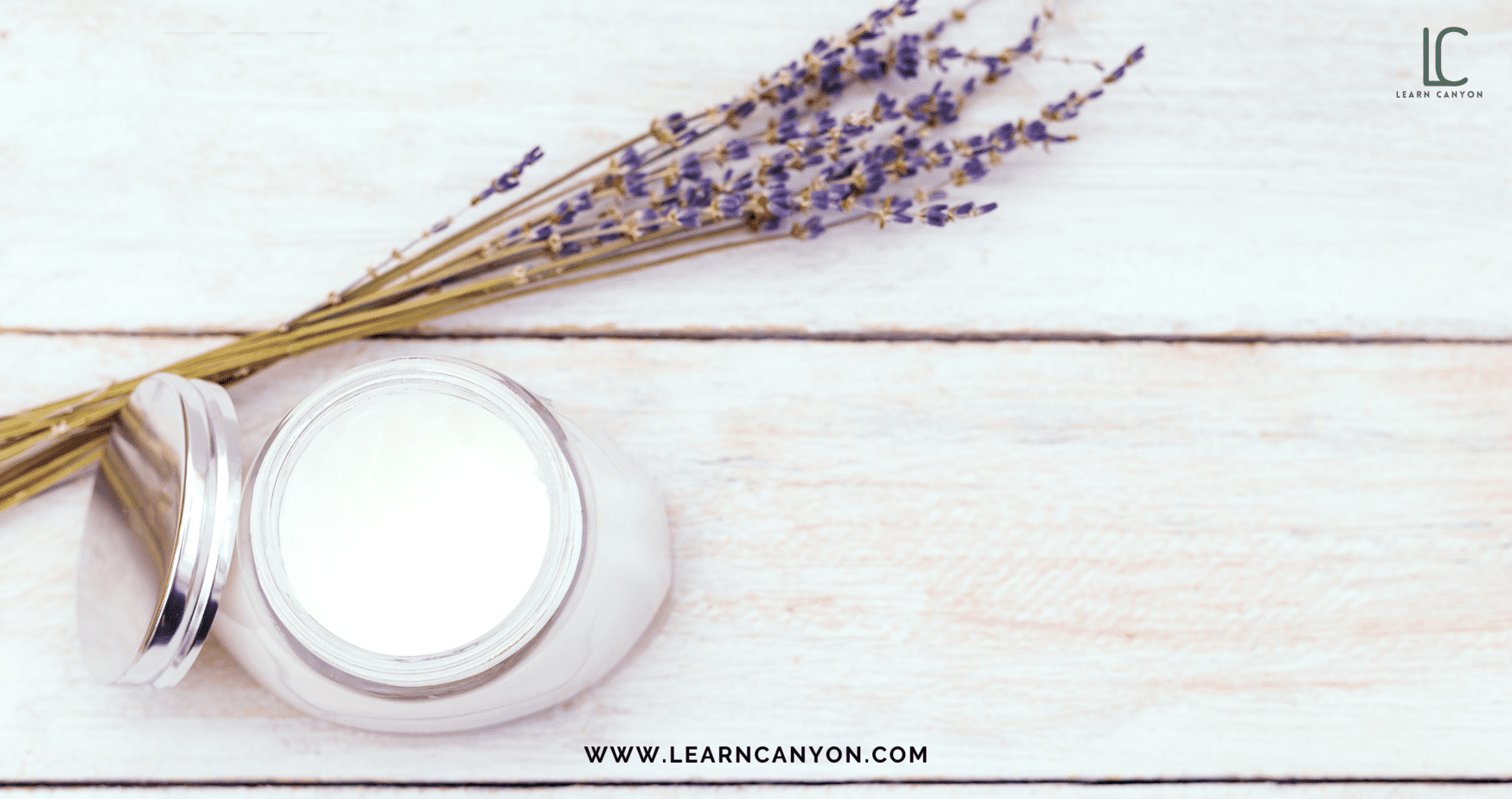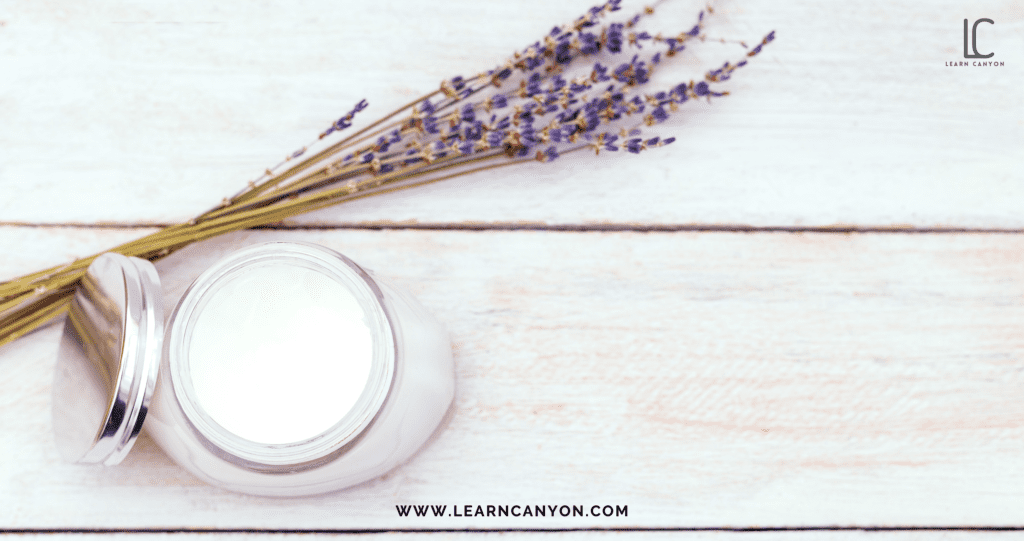 Use of each ingredient in detail
The ingredients used in the creation of this formulation are listed below, along with their uses, special properties, and the reasons they are included.
Rose hydrosol:
The pleasantly fragrant extract gets absorbed into the skin making it silky, smooth, soft, and moisturized. Rose extract is said to reduce signs of ageing like fine lines and wrinkles. It provides a healthy glow and helps to keep it hydrated.
Glycerin:
Glycerin is a humectant. Glycerin helps in the retention of moisture in the skin. It can help to hydrate the skin, reduce dryness, and rejuvenate the skin's surface.
It softens the skin. Glycerin moisturizer, creates a calming sensation, tightens and firms the skin, provides protection by creating a barrier, smooths the skin, exfoliates, brightens and improves the complexion, can be combined with other ingredients, is anti-aging, and can be used on all skin types including dry, sensitive, dry and chapped/cracked, oily, and combination skin.
Glycerin also has antibacterial qualities, thus it can help to keep the skin healthy. Glycerin prevents the product from drying out during its lifespan.
Dermofeel PA3: (INCI Sodium Phytate; Aqua; Alcohol)
It is a natural chelating agent that can be used instead of EDTA. When used with cosmetic antioxidants, it has a synergistic effect. The pH of the partially neutralized substance is 3.
For ease of application, the substance is diluted to a liquid state.
Chelating agents are substances that bind with metal ions and are essential for cosmetic stability and efficacy.
Chelation is a method of stabilizing metal ions by preventing them from interacting chemically with other compounds.
Wheat germ oil:
Wheat germ is a popular ingredient in skin care products because it is high in plant proteins, fiber, vitamins, minerals, and essential fatty acids.
It is one of the best oils for supporting natural collagen production because it is high in vitamin E.
The skin heals and repairs faster as a result of increased collagen.
Wheat germ is a natural healing agent and suitable for all skin types activity, and regular application on scars helps to fade them away.
Calendula infused in jojoba oil:
This is obtained by covering the dried calendula flowers with Jojoba Oil.
This calendula-infused jojoba can be used straight for dry or blemish-prone skin, or it can be included in creams, lotions, balms, and other products as an ingredient.
Calendula has antibacterial and anti-inflammatory effects, as well as the ability to hasten wound healing.
These characteristics make it particularly useful in salves and mixtures for problematic skin (like our acne treatment we will be posting soon).
Beeswax:
Beeswax can form a protective coating on the skin. It also acts as thickener, emollient, humectant, and many more.
These characteristics help to keep the skin moist, smooth & supple. Beeswax is also a natural healing & thickening agent, and it softens skin by removing dead skin cells.
Lanolin:
Lanolin is a natural emulsifier, which means it helps keep two different phases (oil & water) together.
Lanolin also acts as a moisturizer and is used to treat or prevent dry, rough, scaly, itchy skin, as well as minor skin irritations.
Acts as an emollient to soften and hydrate the skin.
Shea Butter:
Shea butter is a fat derived from the nuts of the shea tree. It has an off-white or ivory tint and a creamy consistency that is easy to apply to the skin.
Shea butter is an effective cosmetic ingredient for softening skin due to its high content of fatty acids and vitamins.
Anti-inflammatory and therapeutic effects are also found in shea butter. Shea butter can help to condition, tone, and soothe your skin, especially on your face.
Shea butter has anti-inflammatory, therapeutic, and emollient effects, as well as anti-aging properties.
Cetyl alcohol:
Cetyl alcohol is a waxy-like solid added to lotions and creams to help stabilize and bind their ingredients together.
Cetyl alcohol helps prevent creams from separating into oil and liquid. A chemical that helps to keep liquid and oil together is known as an emulsifier.
It may also make a product thicker or increase the product's ability to foam.
It's great at protecting the skin barrier from drying out and preventing water loss from the surface of the skin.
Olivem 1000: INCI name Cetearyl Olivate & Sorbitan Olivate
OliveM 1000 is a natural emulsifier made from extra virgin olive oil. It binds oil and water molecules to form emulsions such as creams, lotions, body butter, and conditioners.
It's heated with your formulation's oil phase and then blended with the water phase to generate a cream or other emulsion.
It's a white flaky wax that works best when the pH is between 3 and 12. It thickens a cream and increases its spreadability.
Olivem 1000 moisturizes cosmetic products and increases their hydration rate, in addition to its functions as an emulsifier and thickening. It's gentle enough to use on even the most delicate skin.
Olivem 1000 is utilized in a variety of emulsions, including day and nighttime creams, cleansers, facial, body, and eye creams, sun products, some color cosmetics, hair conditioners and tanning products.
Vitamin E:
Vitamin E in the form of alpha-tocopheryl acetate (ATA) is commonly found in skin care products. Tocopheryl acetate, tocopheryl acetate, and vitamin E acetate are some of the other names for Vitamin E.
The antioxidant properties of vitamin E are well-known. Antioxidants help to protect your body from free radicals, which are harmful substances.
Tocopherol, especially when combined with vitamin C, helps to protect the skin from UV damage.
Preservative:
It offers effective broad-spectrum protection against gram-positive and gram-negative bacteria, yeast, and mold. It is used to maintain the stability of the water-based product and lengthen its shelf life.
Rose EO:
Not only masks obnoxious odor but also provides a pleasant odor to the product as well as acts as a deodorant.
Offers a feeling of much more relaxed after the application. The essential oil distilled from roses can be effective against a wide range of microbes that cause infections, thus acting as an anti-microbial anti fungal.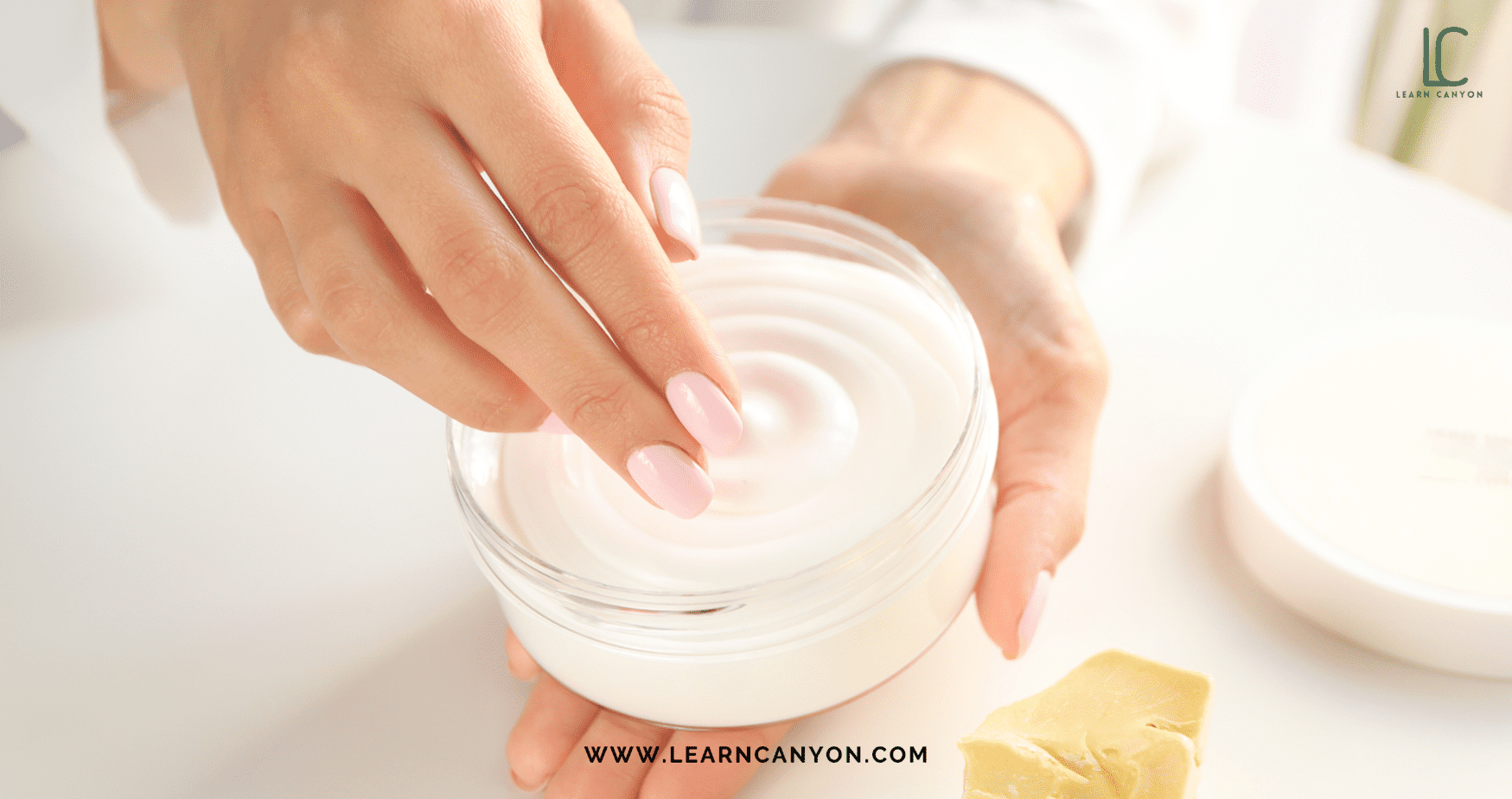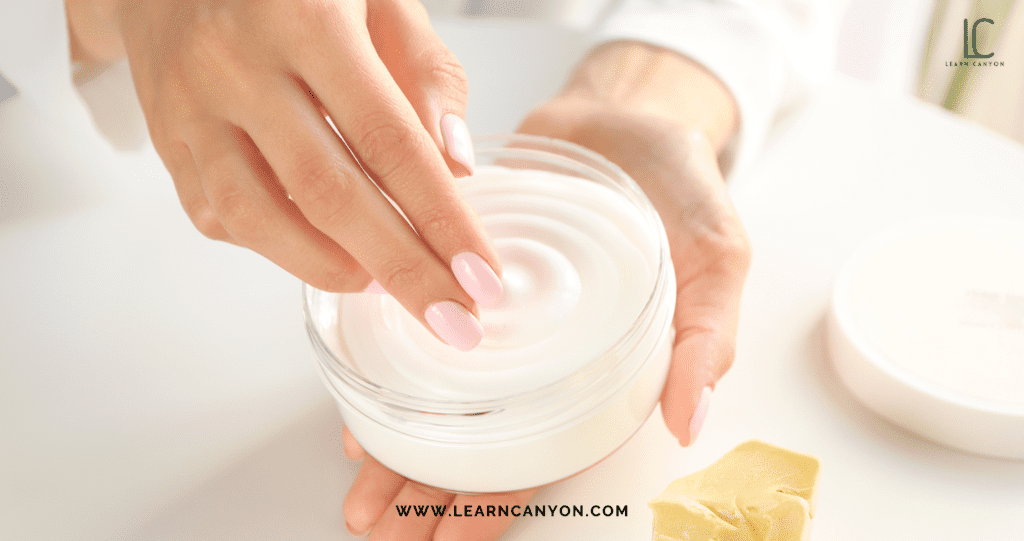 What is the correct procedure for preparing Wheat germ body lotion?
Calculate the ingredients as per batch size.
Collect all the ingredients required in the formulation.
Using an appropriate weighing scale accurately weighs the ingredients separately.
Now add the ingredients of phase A & phase B into different kettles.
Heat them simultaneously in a water bath with gradual stirring using a spatula.
At 720C stop heating.
Mix them together with constant stirring.
Keep the kettle in a cold water bath
At 450C add phase C
Mix well.
Fill in a narrow-mouth bottle with a tight lid.
Store in a cool, dry place.
Frequently Asked Questions
1. What exactly is a lotion?
A lotion is a thick, smooth liquid solution that we apply to our skin for cosmetic or medicinal reasons. Lotions can assist in cleansing, moisturizing, softening, and healing the skin. They are essentially a mix of oil and water. Lotions contain a higher percentage of water than creams because they are primarily oil droplets blended in water.
2. Are lotions or creams better for the hands and legs?
It is common to have dry skin on the hands. This can be attributed to daily habits, occupational duties, and increased contact with chemicals such as laundry detergents or household cleaning products.
Hands are also subjected to more frequent hand washing, which can cause dryness and roughness.
Thicker formulas, such as creams or butter, can help counteract this by providing more hydration to the skin. 
3. What is wheat germ oil?
Wheat germ is the embryo or germinating part of a wheat kernel. Wheat germ oil is extracted by cold-pressing the germ of the wheat kernel. This oil has anti-oxidant, relaxing, regenerative, anti-aging, and immune-stimulant properties. 
4. Is this Body Lotion good For All Seasons?
Our bodies require proper moisturization and hydration in every season, regardless of the season. That is why we have compiled the best body lotions for all seasons for you to try.
 5. What is meant by emollients?
Emollients are raw materials used for the prevention or relief of dryness as well as for the protection of the skin. The emollient materials may be divided into two groups: water-soluble and oil-soluble Glycerine is water soluble emollient whereas lanolin, and beeswax is oil soluble emollients.
 6. Why are emulsifiers added to the formulation?  
Emulsifiers make possible the successful union of water and oil. Makes the product an appealing opaque creamy system that is called lotion. They have affinity for both oils and water and bind them together to form stable emulsions.
 7. Can I use Wheat germ body lotion on my face?
Yes, you can. Do this every day to keep the pores clean. Add a few drops of Wheat germ body lotion to your night cream; use it regularly and voila, you will wake up to happy skin every morning.
Add a few drops of Wheat germ body lotion to your face scrub, and exfoliate twice a week.
8. Is borax a natural substance & where is it found?
Borax, also known as sodium borate, is a mineral salt that is alkaline in nature. It is an element that occurs naturally. Borax is found naturally in evaporated deposits formed by the evaporation of lakes.