If your regular shower routine sounds like a morning shower to start the day or an evening bath to wash away the day's tiredness, it's time to change things up. 
What if we told you that every shower you take can be more than just a wash and go?
Switch from body soaps to shower gels to transform showering into a rejuvenating ritual.
Showers can be a great place to unwind and relax, and using scented shower gel is a great way to get started.
However, how the shower gel smells can either make it a pleasant or a more-than-pleasant experience. The shower gel is a specialized liquid product that is used to clean the body while taking a shower. 
Shower gels, not to be confused with liquid soaps, do not contain saponified oil. Instead, it employs detergents derived from plants.
Shower gels have a lower pH value than traditional soap, making them less drying to the skin. In some cases, sodium stearate is added to the chemical combination to produce a solid shower gel.
Men's shower gels may contain menthol, which provides a cooling and stimulating sensation to the skin, and some men's shower gels are also designed for use on hair and body. Shower gels have milder surfactant bases than shampoos and, in some cases, gentle conditioning agents in the formula.
This means that shower gels, even if not labeled as a hair and body wash, can serve as an effective and perfectly acceptable substitute for shampoo and a bath soap.
Using shower gel to wash your hair should produce roughly the same results as using a moisturizing shampoo.
Why use Shower Gel 
Shower gels provide good foaming ability.
It has cleaning effectiveness, as well as mildness to prevent skin irritation or over-drying.
Conditioning agents are added to the product to moisturize the skin both during and after use.
Provide long lasting fragrance
Shower gel is classified as transparent or non-transparent (there are also pearl-look products).
They are classified into three types based on their formulation: alkaline (soap-type), weakly acidic, and neutral (combination-type).
It's time to start making your own shower gel. Today we will learn how to make a Hydrating Shower Gel at home.
| | | | | |
| --- | --- | --- | --- | --- |
| Sr.No | Ingredients | Percentage(%) | Weight in grams (to make 50g) | Purpose in short. |
| | Phase A | | | |
| 1 | Distilled water | 48.8 | 24.4g | Vehicle |
| 2 | Neem extract | 4 | 2g | Anti bacterial |
| 3 | Ginseng extract | 2 | 1g | Skin Conditioner |
| 4 | Dermofeel pa3 | 0.2 | 0.1g | Chelating agent |
| | Phase AA | | | |
| 5 | Xanthan gum | 1 | 0.5g | Gelling agent |
| 6 | Glycerin | 4 | 2g | Humectant |
| | Phase B | | | |
| 7 | Soapberry extract | 20 | 10g | Natural cleanser |
| 8 | Coco glucoside | 7 | 3.5g | Emollient |
| 9 | CAPB | 7 | 3.5g | Skin Conditioner |
| | Phase C | | | |
| 10 | Preservative eco | 1 | 0.5g | Preservation |
| 11 | Symbiosolv XC | 4 | 2g | Solubilizer |
| 12 | Vitamin E | 0.5 | 0.25g | Nutrient |
| 13 | Rosemary EO | 0.5 | 0.25g | Perfume |
Let's go over each ingredient in detail and see how important it is to the formulation.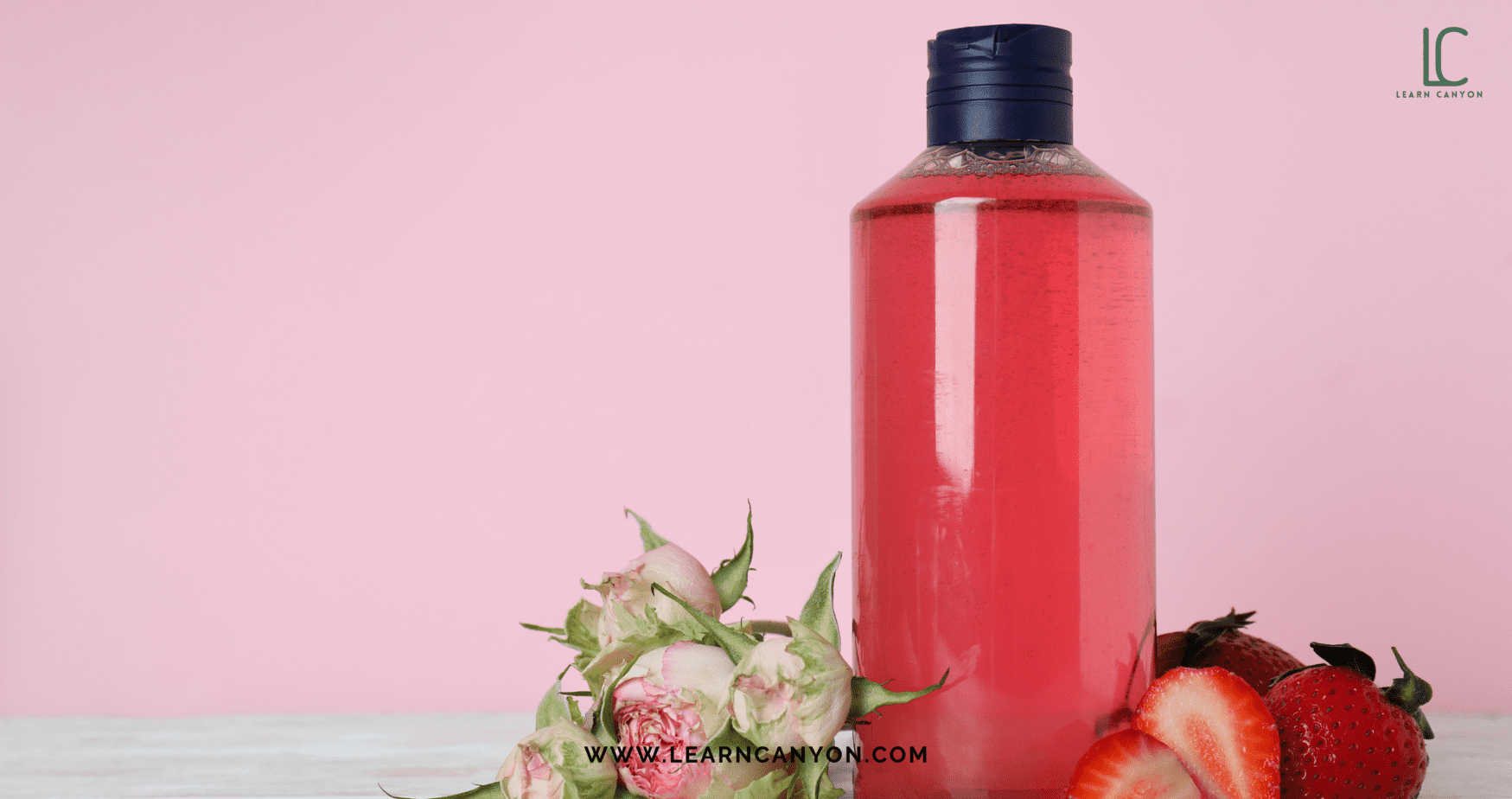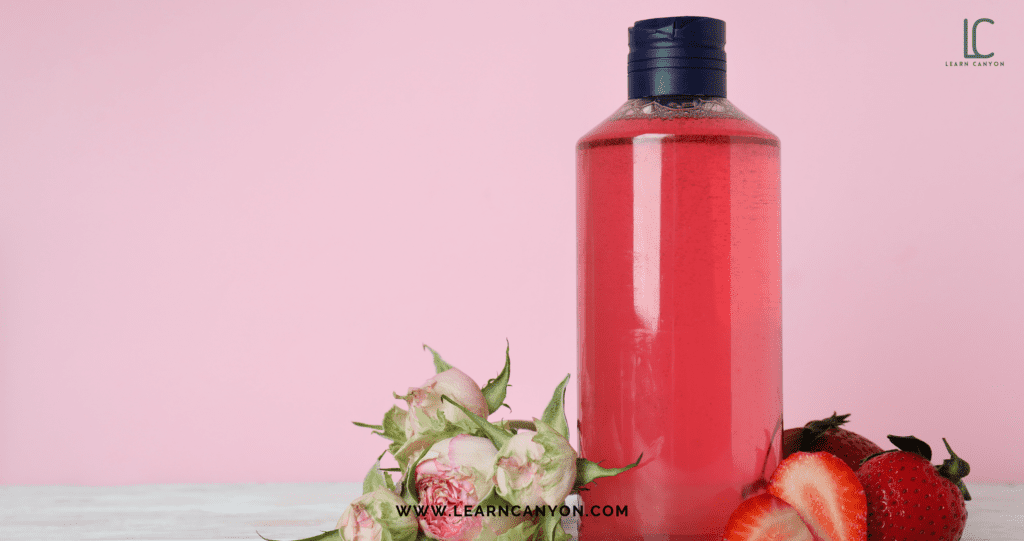 Distilled water:
It acts as a major ingredient of the water phase. It acts as a major solvent for the water soluble components of the formulation.
We only use water that is free of toxins, pollutants and microbes in the formulation of shower gels and personal care products. We all know by now that distilled water has exceptional purity and has had all impurities removed from it.
Neem extract:
One of the many skin benefits of neem extract is that it treats skin disorders caused by bacteria. Neem's antibacterial properties fight acne-causing bacteria, aiding in the treatment and prevention of acne.
Neem extract when added in product to be applied externally calms irritated skin, fights the signs of aging and takes care of blackheads and whiteheads.
Ginseng extract:
Ginseng extract has many skin benefits, including reducing wrinkles and signs of aging, promoting elasticity and collagen production, reducing puffiness and inflammation, and lightening or brightening skin.
Dermofeel PA3 – (INCI Sodium Phytate; Aqua; Alcohol) 
It is a natural chelating agent. When used with cosmetic antioxidants, it has a synergistic effect. The pH of the partially neutralized substance is 3.
For ease of application, the substance is diluted to a liquid state. Chelating agents are substances that bind with metal ions and are essential for cosmetic stability and efficacy.
Chelation is a method of stabilizing metal ions by preventing them from interacting chemically with other compounds.
Xanthan Gum:
Xanthan gum is an important ingredient of shower gel as a binder, emulsion stabilizers, surfactant, skin conditioner, and viscosity modifier. It is used as a gelling agent.
It improves the consistency of products and has shown to be particularly effective at moisturizing the skin.
As an Emulsifier, Xanthan gum has the ability to bind moisture and prevent the separation of the product and its constituents. It has the ability to produce a textured result that is smooth and balanced. It is found in nature.
Learn the Benefits, Side Effects And More about Xanthan Gum
Glycerin:
Glycerin is a humectant, which means it attracts water to the skin's surface from both the deeper layers and the atmosphere.
Glycerin aids in the retention of moisture in the skin. It helps to hydrate the skin, reduce dryness, and rejuvenate the skin's surface.It is also an emollient & softens the skin.
Glycerin moisturizer, creates a calming sensation, tightens and firms the skin, provides protection by creating a barrier, smooths the skin, exfoliates, brightens and improves the complexion.
It can be combined with other ingredients as it is very compatible. It is anti-aging.Can be used on all skin types including dry, sensitive, dry and chapped/cracked, oily, and combination skin.
Glycerin also has antibacterial qualities thus it can help to keep the skin healthy.
Soapberry extract
Soapberry Extract, Sapindus mukorossi also known as Soapnut Extract and Reetha Extract, is a great cleaning agent obtained naturally. It softens the skin while keeping it from drying out.
The soapberry fruit's high antioxidant levels have been shown to reduce the risk of aging.
Soapberry products are also beneficial to skin health because they are high in vitamins and minerals.
A soapberry extract is a natural extract that has numerous skin and hair benefits. It can be used as a cleanser, toner, makeup remover, and even as an exfoliating agent.
Coco glucoside:
Coco Glucoside is primarily used in hair and skin-care products to increase the viscosity and foaming capacity of liquid soap.
It has excellent cleansing properties for the skin and hair.
Coco Glucoside is gentle on the skin and hair and is suitable for all skin types. It can be used to make shampoos, conditioners, body washes, cleansers, hand soaps, body scrubs, acne treatments, facial moisturizers, hair dyes, and baby products, among other things.
CAPB:
It's moisturizing: Because it is derived from coconuts, cocamidopropyl betaine is extremely hydrating. It's gentle, because it cleans the skin by lathering up and bonding to impurities, it's extremely gentle on the skin.
Preservative ECO:
INCI Name- Benzyl Alcohol (and) Salicylic Acid (and) Glycerin (and) Sorbic Acid
In a wide range of products, this blend's novel formulation provides broad-spectrum protection against Gram-positive and Gram-negative bacteria, yeast, and molds.
It has a low odor, making it perfect for fragrance-free products.
It's compatible with a wide range of skin-care, hair-care, and sun-protection products.
As an added bonus, it adds moisturizing and conditioning properties to creams and cosmetic formulations.
It's a vegan-friendly and cruelty-free product. It is effective and easy to use.
Symbiosolv XC:
This is a PEG-free solubilizer. The synergistic mixtures of plant derived solubilizers in combination with hydrotropes and wetting agents which is better than and similar in efficacy of chemical solubilizers like PEG-40, or Polysorbate 20.
It is a light yellow solubilizer which has low viscosity that makes it easy to handle and work at room temperature, under low stirring.
Helps in solubilization giving clear solutions with perfume oils and essential oils. It is non-sticky and alcohol free.
It is Ecocert-approved. The low odor of the Solubilizer reduces its impact on the perfume. 
Vitamin E:
Vitamin E in the form of alpha-tocopheryl acetate (ATA) is commonly found in skin care products. Tocopheryl acetate, tocopheryl acetate, and vitamin E acetate are some of the other names for Vitamin E.
The antioxidant properties of vitamin E are well-known. Antioxidants help to protect your body from free radicals, which are harmful substances.
Tocopherol, especially when combined with vitamin C, helps to protect the skin from UV damage.
Rosemary EO:
Rosemary essential oil has a pleasant long-lasting fragrance to product. 
Because of its potent antibacterial properties, rosemary essential oil aids in the prevention of formation of foul odour in the product. Naturally, Deodorize the body.
What is the correct procedure for preparing Wheat germ body lotion?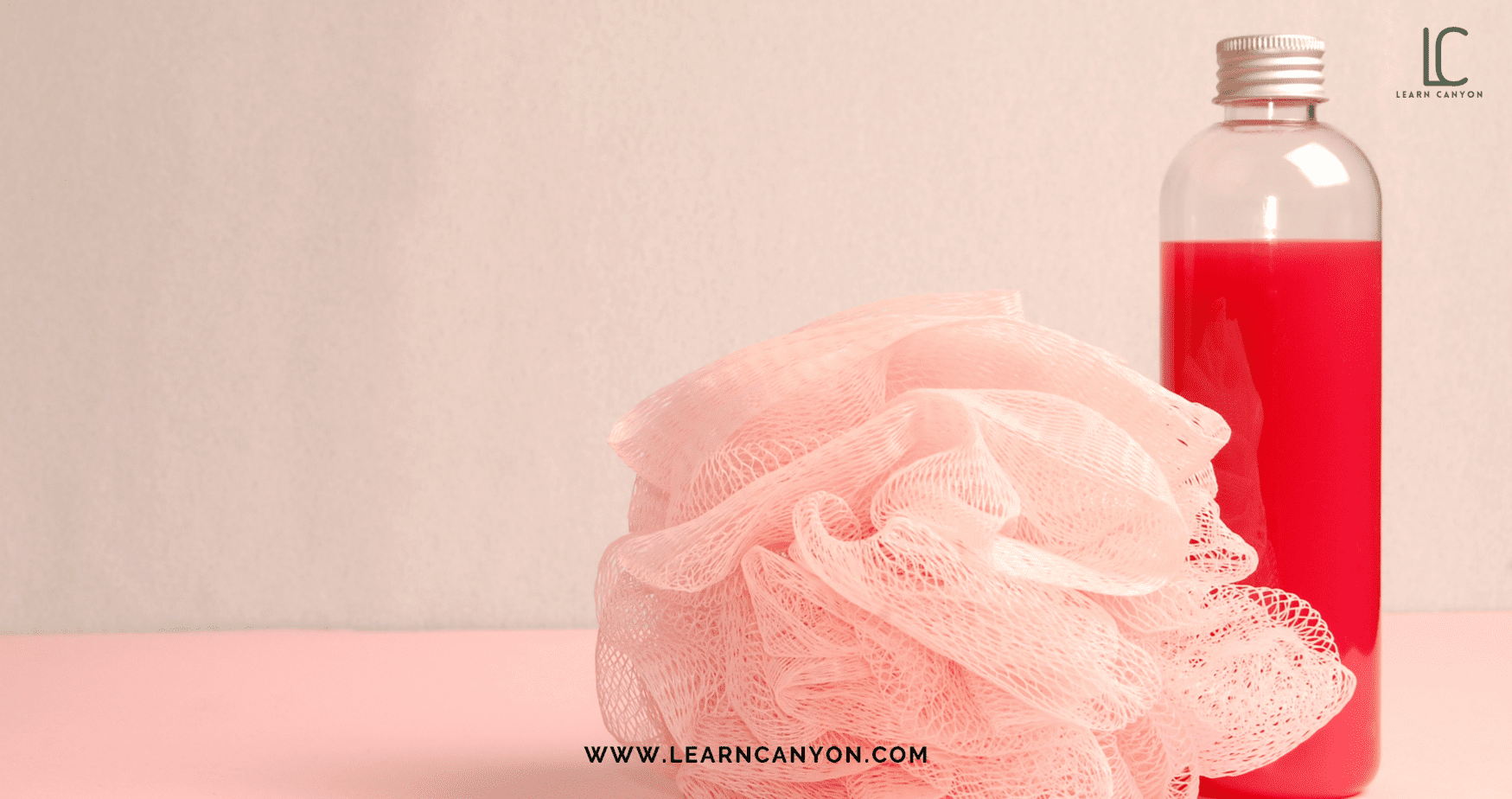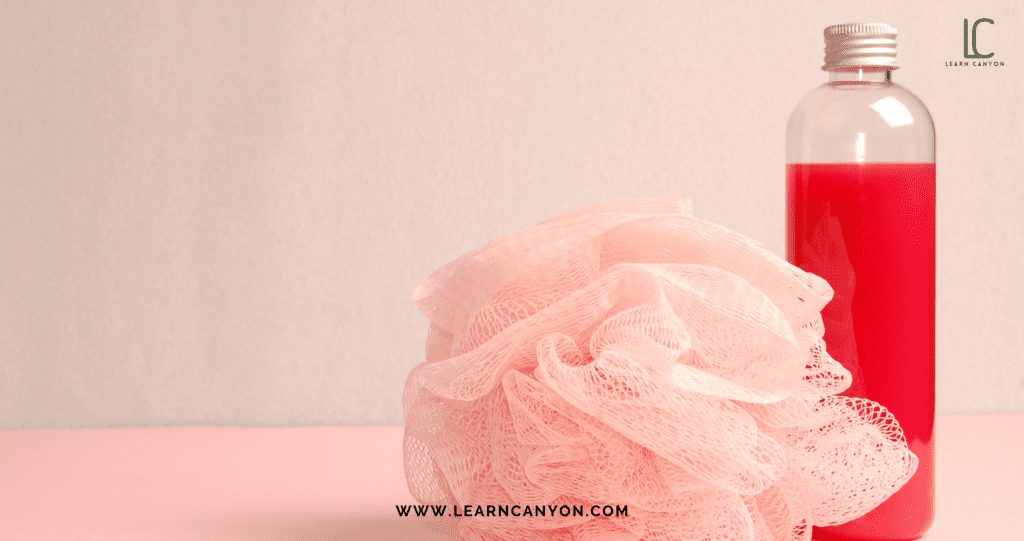 Calculate the ingredients as per batch size.
Collect all the ingredients required in the formulation.
Using an appropriate weighing scale accurately weighs the ingredients separately.
Triturate vigorously phase AA ingredients with 1/3rd distilled water in a separate kettle.
Now add the ingredients of phase A (use only 2/3 rd distilled water quantity) & phase B into different kettles.
Heat them simultaneously in a water bath with gradual stirring using a spatula.
At 720C stop heating.
Mix phase A and phase B together with constant stirring.
Keep the kettle in a cold water bath.
At 550C add phase AA in it.
At 450C add phase C.
Mix well.
Fill in a narrow-mouth bottle with a tight lid.
Store in a cool, dry place.
How to Use Shower Gel?
1. Rinse your body thoroughly with lukewarm or slightly warmer water to generate steam in the shower. This will help open your skin's pores and allow the goodness of your shower gel to penetrate deeply.
2. It's a no-brainer to wash your hair first and then your body, because everything in a shampoo washes down your body. As a result, you should wash your hair first to remove any shampoo and conditioner residue that has accumulated on your skin.
3. Apply about two tablespoons of body wash to your loofah and lather it all over your body.
The rich lather of a shower gel exfoliates the skin very well and aids in the removal of dead skin layered on the skin.
4. Scrub your body thoroughly in gentle motions to avoid abrasions on the skin. After you've finished showering, pat yourself dry with a soft towel.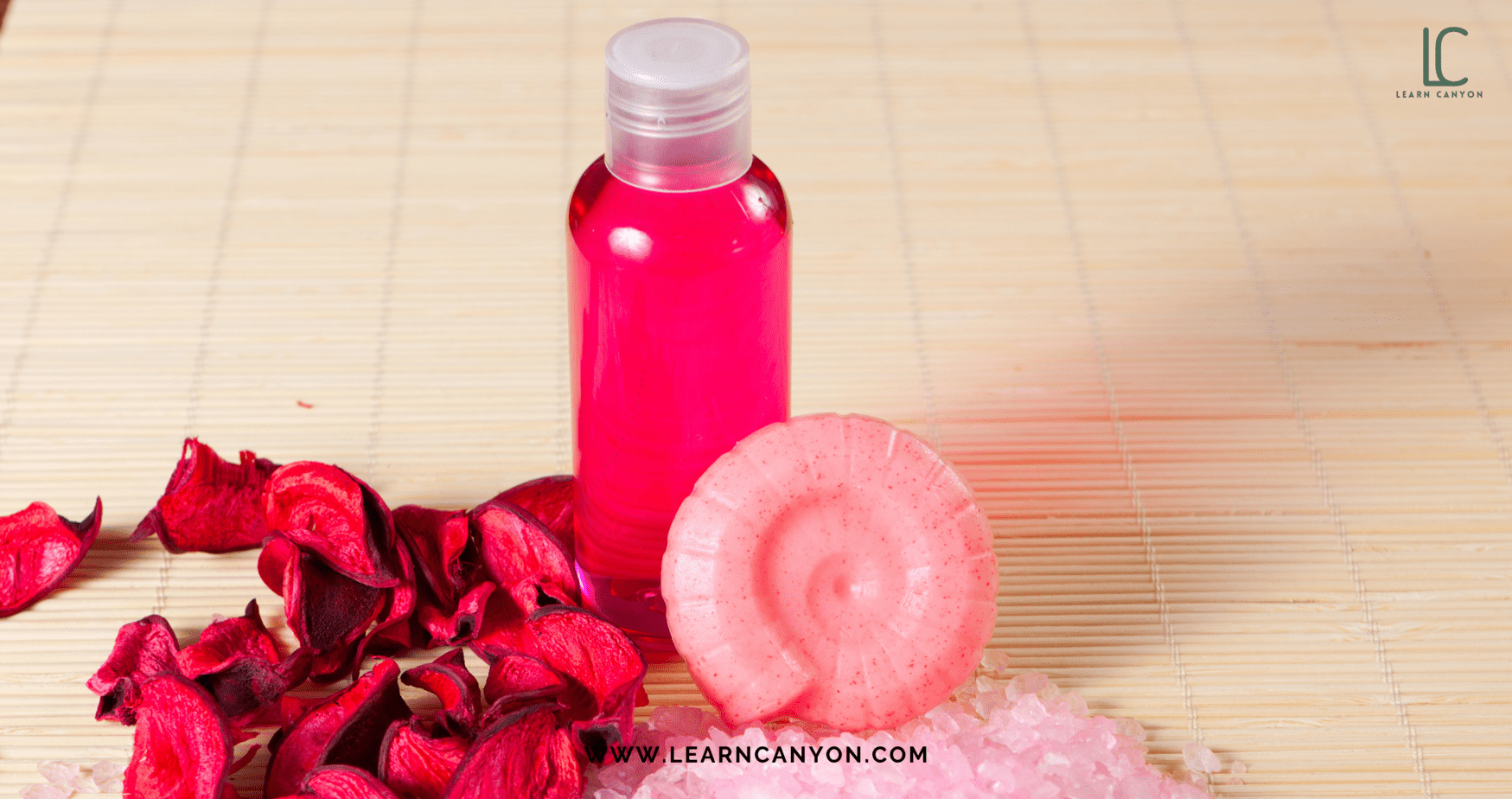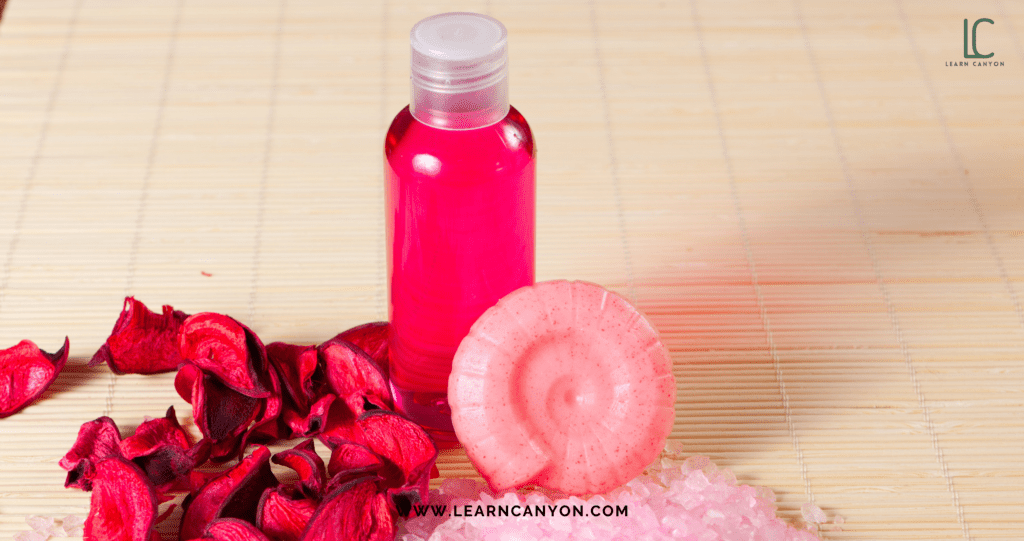 Frequently Asked Questions
1. Can I use direct flame to heat the kettle?
No, you must use a water bath system to heat your vessel in order to keep your raw materials from overheating, burning, and evaporation.
2. Is it better to use body wash or shower gel?
Shower gel has a firmer, gel-like consistency, whereas body wash has a more liquid soap-like consistency. Body washes, on the other hand, are more moisturizing and hydrating than shower gels due to their formulation.
Shower gels are more fragrant than body washes and contain a higher concentration of olfactory-pleasing ingredients. Both are good, and I recommend that you try them both and use them alternately.
3. What is the purpose of shower gel?
Shower gel for oily skin has several advantages: Removes dirt and grime that can cause breakouts. Because of its clarifying properties, it removes excess oil from the skin. The skin is left clean and pure, with a pleasant, long-lasting scent.
4. How to prepare transparent shower gel?
For preparing transparent shower gel, you will have to select all ingredients which are soluble  in the base. If after preparation your shower gel is becoming turbid then you have to add some solubiliser in it to increase transparency. 
5. What do you mean by synden?
Syndet is a word that combines the words "synthetic" and "detergent." Technically, it is a cleaning product created by the combination of various synthetic detergents.
6. How do I use shower gel?
Rinse your body thoroughly with lukewarm water. Apply two tablespoons of shower gel to your entire body and gently scrub it away with a soft scrubber, wait for 5/6 mins.
Rinse well. Repeat the procedure twice. Remove it with lukewarm water. Use a soft towel, pat your skin dry.
7. What is the method by which I can avoid foaming while preparing?
While manufacturing shower gel, some amount of foam produces, it is obvious but to avoid too much of foam you should take following precautions
– Mix one phase into another slowly.
– There should not be aeration while stirring. Stir very slowly and carefully