Making herbal face masks for cosmetic use is as easy as cooking a basic meal. Herbal cosmetics are made up of varying amounts of water, oils, waxes, and perfumes or perfumery ingredients.
A small variation in the proportions of the components can vary the flavor of the dish, so be careful while measuring the ingredients.
Masks have been used for facial beauty treatments since the dawn of humanity.
They are applied to the face and kept on for 10 to 20 minutes before being rinsed away. They have astringent, cleansing, nourishing, relaxing, and cleansing properties. These masks help to improve blood circulation and reduce wrinkles temporarily.
They revitalize the skin and make it glow. There are millions of simple homemade face mask recipes that you may try at home to have smoother, brighter, and more radiant skin.
But I can't possibly describe them all in this short site, so I'll do my best to cover or mention the best ones for all skin types.
These preparations are applied to the face as liquids or pastes and allowed to dry or set with the goal of improving the appearance of the skin by providing a tightening effect and cleansing the skin.
The invigorating sense of a renewed face is produced by the warmth and tightening effect caused by their use.
While the colloidal and absorptive mud in some packs absorbs grease and dirt from the facial skin, when they are taken from the face, skin debris and blackheads may be removed at the same time.
What are the qualities of such Face Masks?
It should be a smooth paste with no grit or lumps in it.
When applied to the face, it should dry quickly to form an adherent coating on the skin, but this coating should be able to be removed later without causing irritation, either by peeling off or by gentle washing.
It should provide the skin with a distinct tightening sensation following application.
It should produce a significant cleansing of the skin.
It must be nontoxic and dermatologically safe.
It should not remove the natural moisture from the face.
It should have a pleasant fragrance.
What are the different types of face masks?
There are four basic types of face masks that can be prepared at home, and also satisfy the above characteristics.
These can be classified on ingredients used such as
Waxes or oils (mainly for extremely rough/dry skin),
Rubber-based face packs ( for all types of skin)
Earth/Clays (mainly for oily skin / Normal skin),
Liquids (mainly for normal / combination / sensitive skin),
Gums (for all types of skin)
Wax-based masks usually contain a mixture of or a blend of natural waxes, as well as essential oils, and are occasionally blended with natural clays.
Rubber-based face packs, which are mostly made of rubber latex, generate a continuous elastic and water-intermediate coating on the face after being drawn out, obstructing proper respiration.
The film causes the skin to retain heat, resulting in a rise in temperature and improved blood circulation.
Earth/clay-based masks with a cream base generate a layer on the skin's surface.
These masks are frequently favored because they dry quickly on the skin when applied in a thin film, and the cleansing action is slightly superior because they contain enough particles to absorb dirt.
We'll be learning how to make a face mask at home today.
We require a formula that will assist us in keeping our facial skin clean, brighter, glowing, as well as smooth, and supple.
It's important to note that clean doesn't only mean devoid of dirt and grime; it also means looking fresh and healthy.
We've learned how to manufacture a variety of masks for various skin types in this series of how-to-make. Before we move on to the formulation stage, there are a few things we need to understand.
First and foremost, we must comprehend the necessity for such a product.
This is crucial so that we can create a product that meets all of our specifications.
We're all aware that maintaining healthy and youthful-looking skin necessitates sticking to a strict skin care regimen. The elimination of dead skin cells is an important aspect of this practice that should not be overlooked.
Cleaning, toning, moisturizing, massage, and other procedures are usually included in a healthy skin routine.
A cleansing product such as soap or body wash is used to cleanse the body in general. When it comes to scrubbing our faces, though, we prefer to utilize solutions created specifically for delicate facial skin.
Face washes are a prevalent type of product. A face scrub is sometimes used as well. Similarly, using face packs or masks once or twice a week is a crucial step that everyone should take.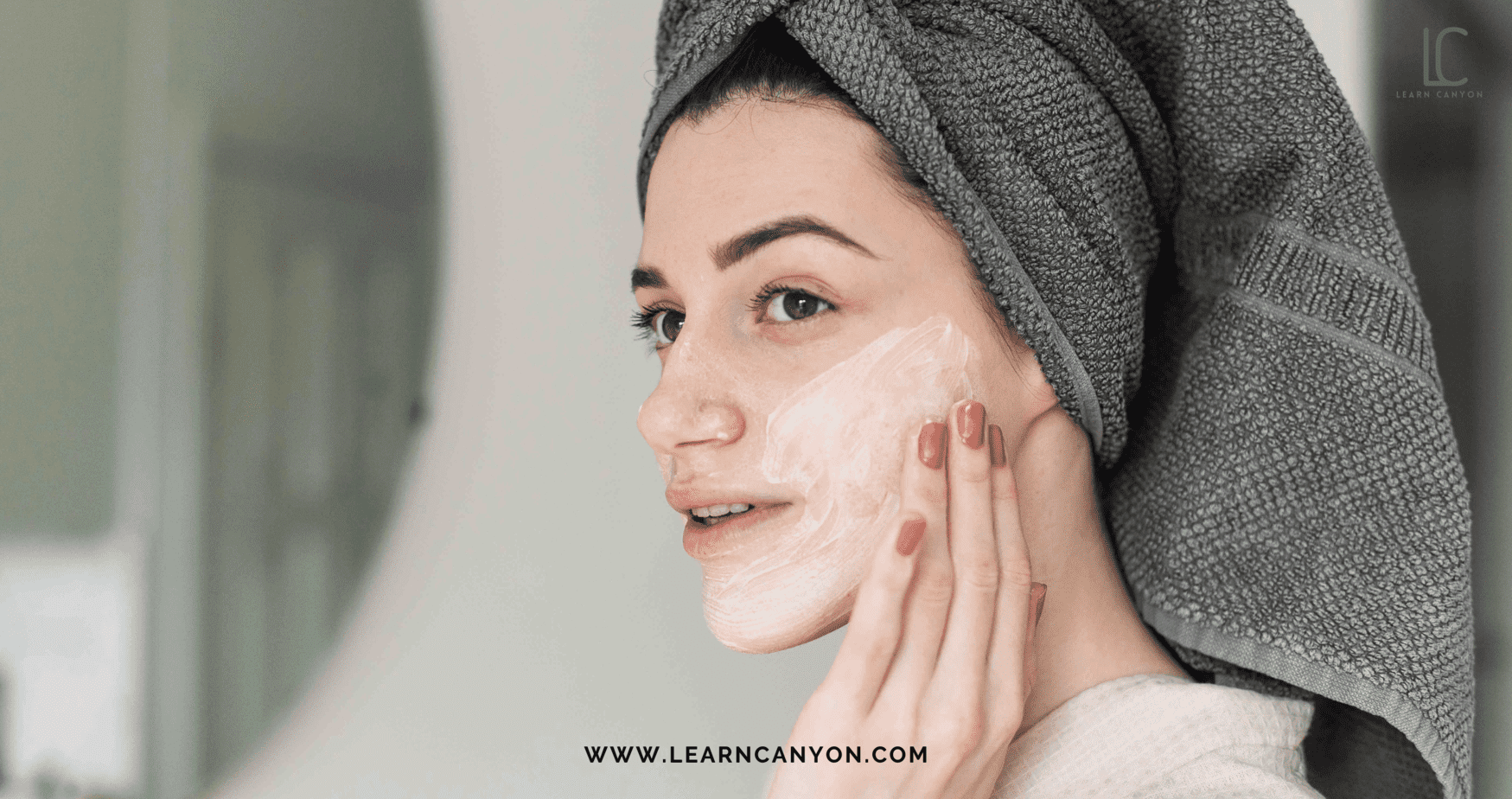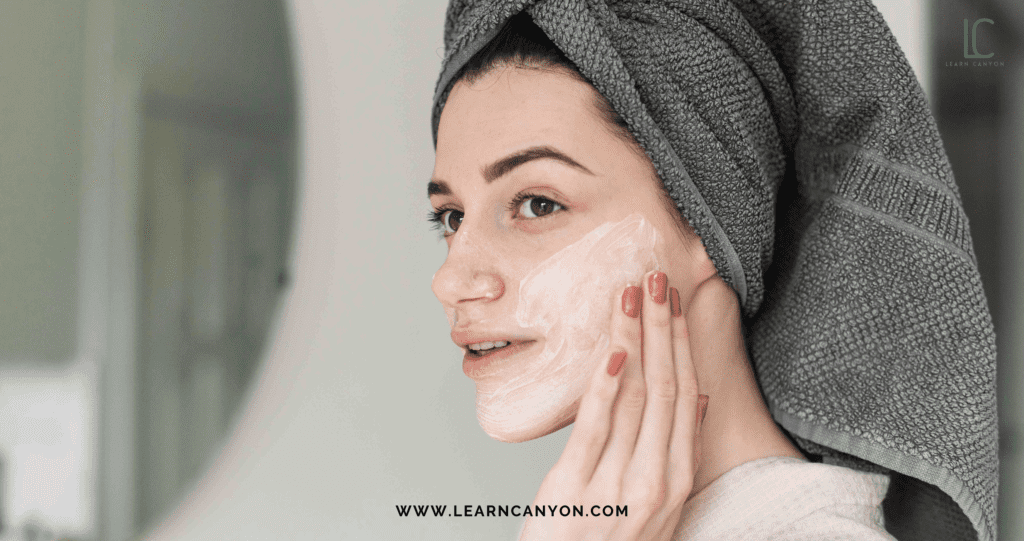 Why Face Mask?
A face mask is a type of skincare that requires to be used only once or twice a week.
It refreshes and rejuvenates the skin.
It aids in retaining the natural moisture of the skin. The humectants and emollients keep the skin's horny layer moist and maintain healthy skin due to the mask's occlusive effect, making the skin more supple.
It is a good nutrient supplier for the skin since the mask remains on the skin for 15 to 20 mins. And eliminate skin surface debris when removed after drying.
It helps to unclog skin pores, which is especially helpful for oily skin
It also helps to eliminate dry skin flakes and decreases blemishes and scars.
It improves the skin's texture and makes it soft and smooth.
Who can use the face mask?
Face Masks can be used by individuals of any age with any skin type like
Dry
Oily
Combination
Sensitive or normal.
What are the ingredients required to make the Face Mask?
A simple face mask requires a vehicle or carrier, humectants, thickeners or absorbents, emollients or oily materials, cleansers, preservatives, and pleasant perfume.
The production of the rinse-off mask is mostly done at room temperature, except for the heating required to dissolve the preservative and surfactants.
The dispersion of clay minerals and the homogeneous mixing of powders into the aqueous phase are the areas that require the most attention.
The mask will not be smooth, there will be lumps in it, and the water phase may split over time if this is not done properly.
Below is a description of the face mask that we will be making today.
Almond Avocado Clay Mask
| | | | | |
| --- | --- | --- | --- | --- |
| Sr. No. | Ingredients | Percentage (%) | Weight for 50 gms | Purpose |
| | Phase A | | | |
| 1 | Distilled water | 39 | 19.5g | Vehicle |
| 2 | Glycerine | 4 | 2g | Humectant |
| | Phase B | | | |
| 3 | Olivem 1000 | 4 | 2g | Emulsifier |
| | | | | |
| --- | --- | --- | --- | --- |
| 4 | Cetyl alcohol | 2 | 1g | Emollient |
| | | | | |
| --- | --- | --- | --- | --- |
| 5 | Sweet Avocado oil | 12 | 6g | Nutrient |
| | | | | |
| --- | --- | --- | --- | --- |
| 6 | Candelilla wax | 5 | 2.5g | Softner |
| | | | | |
| --- | --- | --- | --- | --- |
| 7 | Sweet Almond oil | 8 | 4g | Nutrient |
| | | | | |
| --- | --- | --- | --- | --- |
| 10 | Sandalwood powder | 5 | 2.5g | Soothing |
| | | | | |
| --- | --- | --- | --- | --- |
| 11 | Preservative | 1 | 0.5g | Preservation |
| | | | | |
| --- | --- | --- | --- | --- |
| 12 | Sandalwood EO | 0.5 | 0.25g | Perfume |
| | | | | |
| --- | --- | --- | --- | --- |
| 13 | Frankincense EO | 0.5 | 0.25g | Perfume |
Let's see what is the role of each ingredient used in this face mask?
Note: We are preparing a clay face mask with water, a broad spectrum preservative should be used.
Distilled water:
It acts as a vehicle and a major solvent for the water-soluble components of the formulation. We only use water that is free of toxins, pollutants, and microbes in the formulation of face masks.
We all know by now that distilled water has exceptional purity and has had all impurities removed from it.
Glycerin:
Glycerin is a humectant, it protects water loss from the deeper layers of the skin as well as from the finished product. It aids in the hydration, reduction of dryness, and rejuvenation of the skin's surface.
Glycerin soothes, tightens, and firms the skin, develops a barrier for protection , brightens, and improves the complexion. It's anti-aging and suitable for all skin types, including dry, sensitive, chapped/cracked, oily, and combination.
Glycerin also has antibacterial properties, thus it can aid in the prevention of infections.
Sweet Avocado oil:
Avocados are high in biotin, a vitamin that is part of the B complex. When used topically, biotin is proven to help prevent dry skin. Avocado oil is high in antioxidants, plant sterols, omega-9 fatty acids, minerals, and vitamins, especially vitamins C and E. These nutrients, when applied together, can aid in the creation of skin cells, the reduce chances of allergic reactions, and the removal of dead skin cells. It acts as a natural cleanser and moisturizer.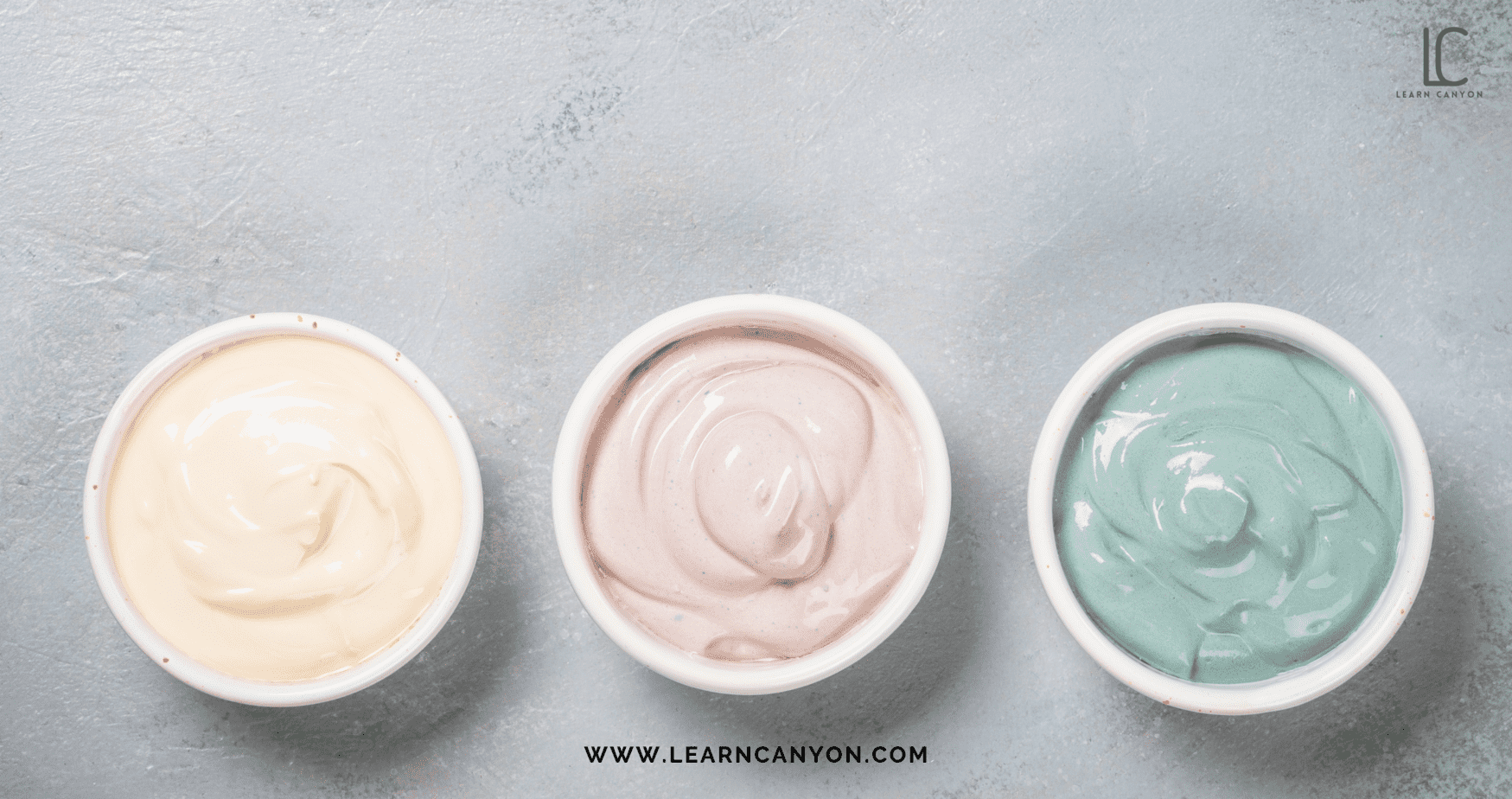 Candelilla wax:
Stretch marks and other symptoms of aging, such as wrinkles and age spots, are reduced by using Candelilla Wax. It is also supposed to moisturize parched and scaly skin, making it smoother. Candelilla Wax is a well-known binding agent for quickly fusing components.
Sweet Almond oil:
Almond oil is used to decrease bags and dark circles under the eyes. Almond oil aids in the lightening of darker skin areas. It has anti-aging properties as well as UV protection.
Olivem 1000:
INCI name Cetearyl Olivate & Sorbitan Olivate
Olivem 1000 is a natural emulsifier made from extra virgin olive oil. It binds oil and water molecules to form emulsions such creams, lotions, body butters, and conditioners. It's heated with your formulation's oil phase and then blended with the water phase to generate a cream or other emulsion. It's a white flaky wax that works best when the pH is between 3 and 12. It thickens a cream and increases its spreadability.
Olivem 1000 moisturises cosmetic products and increases their hydration rate, in addition to its functions as an emulsifier and thickening. It's gentle enough to use on even the most delicate skin.
Olivem 1000 is utilised in a variety of emulsions, including day and nighttime creams, cleansers, facial, body and eye creams, sun products, some colour cosmetics, hair conditioners and tanning products.
Cetyl alcohol:
Cetyl alcohol is a waxy-like solid added to a face mask to help stabilize and bind their ingredients together. It may also make a product thicker or increase the product's ability to soften the skin. It's great at protecting the skin barrier from drying out and preventing water loss from the surface of the skin.
Bentonite:
Its antimicrobial and detoxifying capabilities take dirt and excess sebum out of the pores, reducing acne and slowing the aging process. Bentonite clay also has moisturizing characteristics that help to heal skin conditions like eczema, psoriasis, and ulcers.
Kaolin:
Clay face masks containing kaolin have various benefits, including acne prevention, dry skin management, and the absorption of excess oil or sebum. Kaolin is also considered the mildest and gentlest clay for skincare.
Sandalwood powder:
Sandalwood is a natural component that can aid with uneven skin tone and tanning while also slowing down the aging process. It relieves any type of skin irritation.
Sandalwood EO:
Sandalwood essential oil is a very gentle perfume that has a strong effect on the skin. It prevents acne and rashes, heals itching and inflammation, cools and soothes sunburns, softly exfoliates, helps remove scars, and moisturizes and tones the skin with light astringent activity.
FrankincenseEO:
Frankincense is an aromatic resin derived from the Boswellia genus, specifically Boswellia sacra.Steam distillation of the tree resin yields the essential oil of frankincense serrata.
Frankincense essential oil has a balsamic-spicy, slightly lemony incense fragrance with a conifer-like undertone. It is used in the fragrance, cosmetic, and pharmaceutical industries.
Preservative:
After preparation, preserving the product, the skin is protected from microorganisms, a foul and obnoxious odor, and the risk of irritation or discomfort gets reduced.
What is the correct procedure of preparation?
Calculate the ingredients as per batch size.
Collect all the ingredients required in the formulation.
Using an appropriate weighing scale accurately weighs the ingredients separately.
Now add the ingredients of phase A & phase B into different kettles.
Heat them simultaneously in a water bath with gradual stirring using a spatula.
At 700C stop heating.
Mix them together with constant stirring.
Disperse Phase C slowly with continuous stirring and blend with a blender.
At 450C add phase D.
Fill in a wide-mouth glass jar with a tight lid.
Store in a cool, dry place.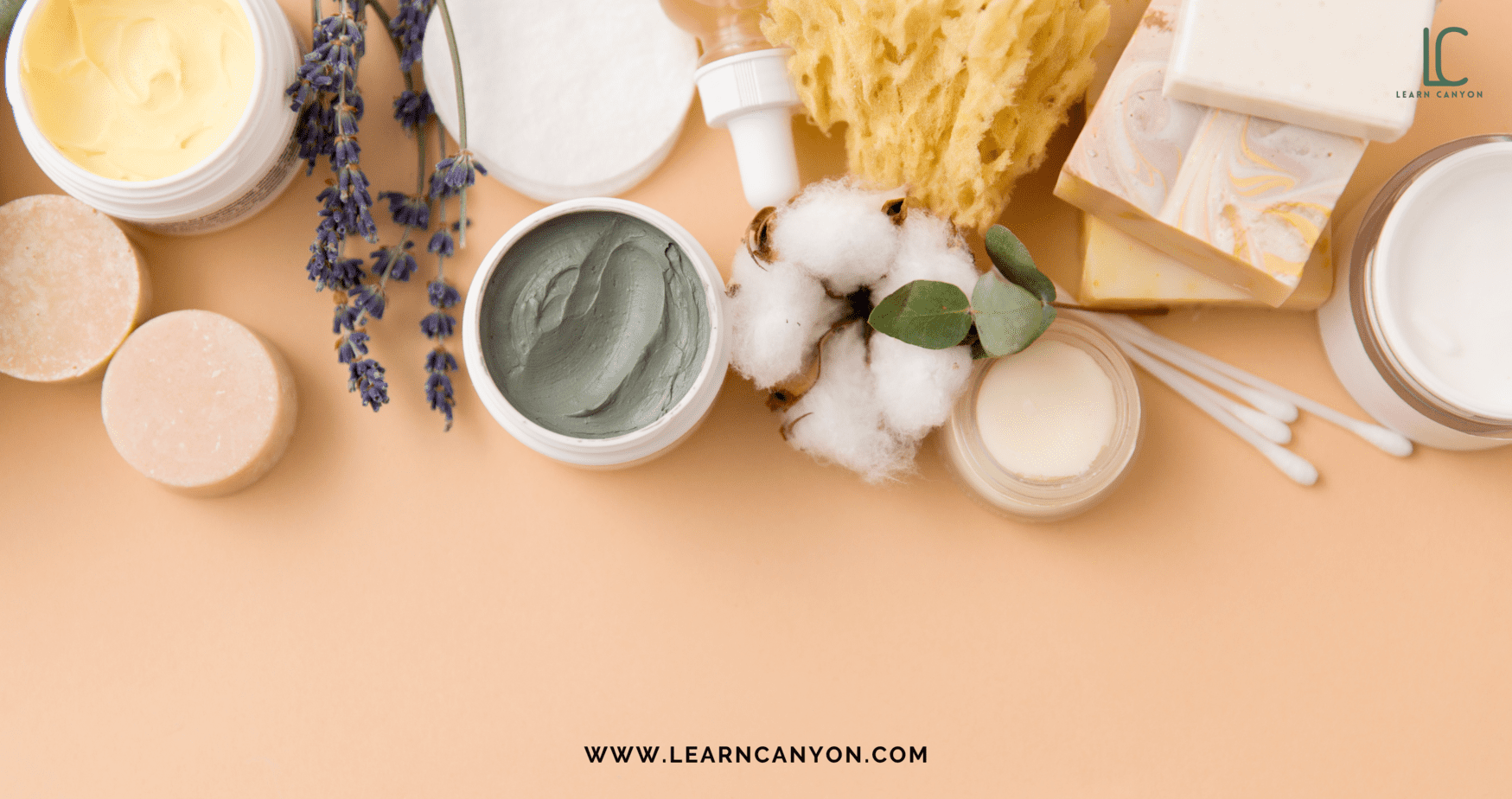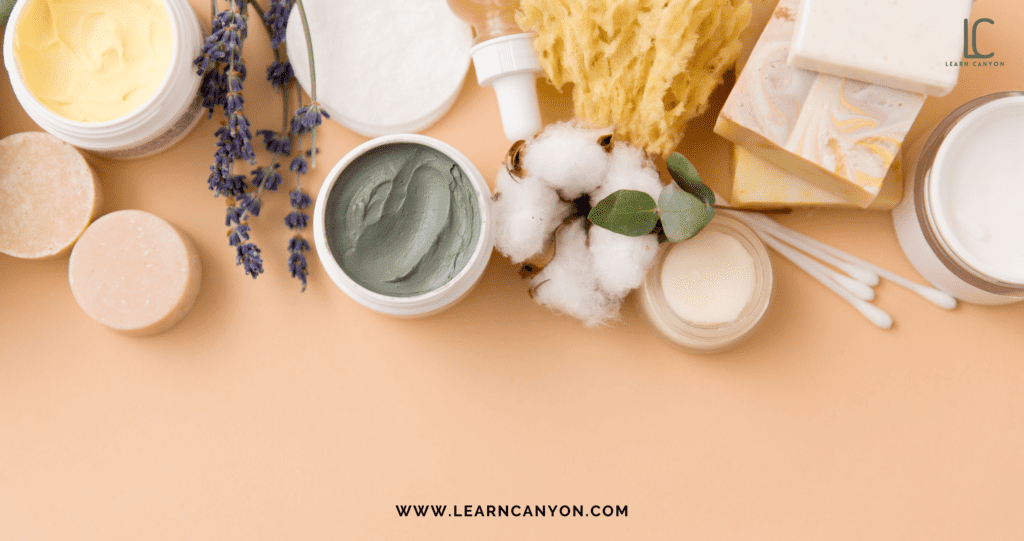 HOW DO I USE IT?
Use it as one of the steps in your skincare routine when you are tired or want to relax. Take 1 tablespoon, adjust the consistency with fresh fruit juice or water, and place it on five points of the face (each cheek, forehead, nose, and chin). Use more if required. Spread smoothly from the Center outward. Wait for 20-25 minutes, while drying you can do your homework or you can simply relax. Moisten the face with water. Remove gently, and wash the face without using soap or face wash.
FAQ'S
1. Can I use this face mask on a regular basis?
Yes, you can use this mask regularly but not daily. Daily use of any mask will cause sagging of skin which will result in the development of wrinkles or fine lines.
2 What are the benefits of face masks for the skin?
This face mask can hydrate and nourish your skin. Because the natural beauty agents can linger on your skin for 20 to 25 minutes, these are powerful treatments. The nutrients and vitamins permeate the skin, deep cleansing the pores and eliminating the dead skin on the surface. Cleanse, tighten, exfoliate, soften, and brighten the skin with a facial glow.
3. Is it true that preparing this mask at home will be more expensive than going to the spa?
No, not actually because if you calculate for the long term it will be less expensive to prepare at home than to visit a spa for the application of a face mask. You can use the prepared mixture for 6 months or longer, and everyone in your family can use it. To preserve the efficacy of the remaining raw ingredients, place them in the refrigerator.
4. Is it possible to get rid of pimples with this face mask?
Yes, the face mask will help with your pimples. When you use your face when you have pimples, it removes the bacterial infection and has a relaxing effect. It exfoliates dead skin cells, which helps to avoid pimples.
5. Is it possible to get rid of wrinkles with this face mask?
Wrinkles often emerge around the age of 30 and grow in number, depth, and area as we age, which is a natural process. Wrinkles do not disappear completely, but they do fade with appropriate skincare. The use of a face mask once or twice a week will significantly diminish various signs of aging.