There is a lot of buzz in the skincare industry about CBD(pun intended, you'll know later). A lot of researches have come up regarding CBD skincare benefits. We'll talk about this in detail in this article and how it is relevant to the organic skincare industry.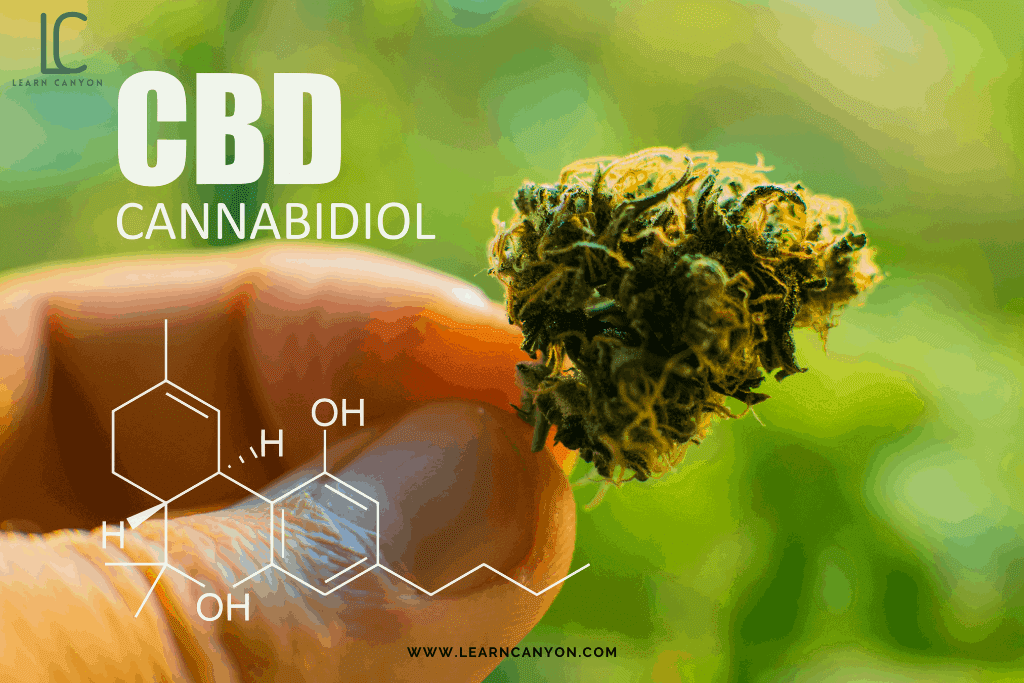 What is CBD?
To start simple, Cannabidiol, commonly known as CBD, is a naturally-occurring chemical compound found in cannabis plants (i.e: marijuana and hemp).
Hence, the pun. It is one of the two primary active ingredients of cannabis.
The other one is THC (tetrahydrocannabinol).
To clear this at the very start, pure CBD is not psychoactive, which means it does not make you feel high or buzzy!
At best, it is efficient in curing anxiety, insomnia, chronic inflammation and pain, and some rare forms of childhood epilepsy.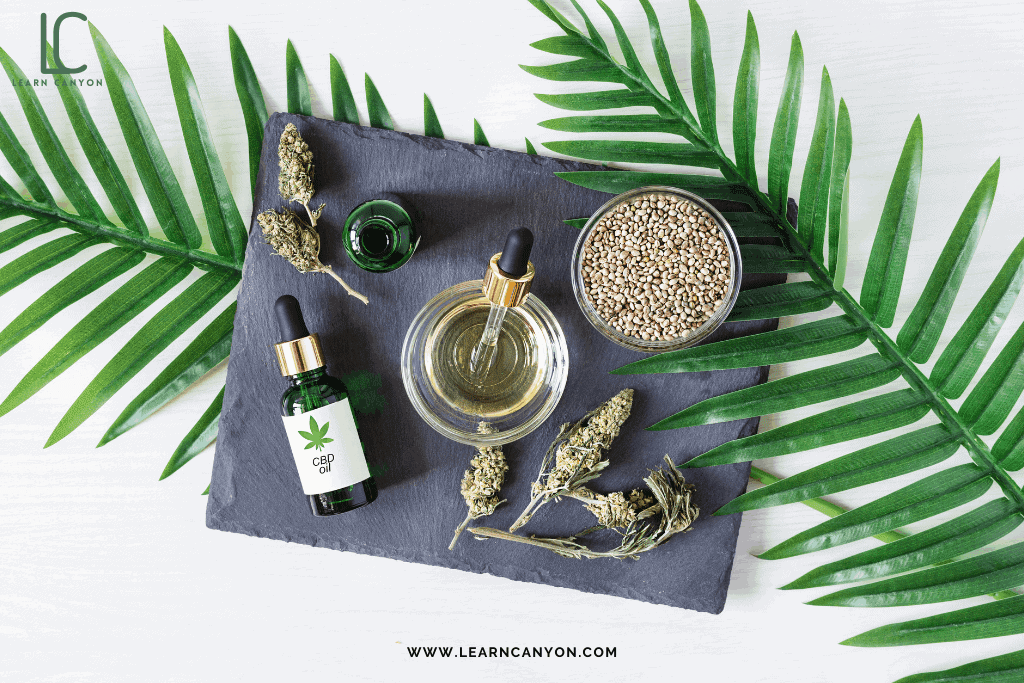 CBD is not hemp oil
For once and for all, CBD oil is not hemp oil. Though it has been a common ingredient in skincare products for years—is not the same thing as CBD.
Though there's nothing wrong with hemp seed oil, it is not an active ingredient. It does not have any particularly notable anti-inflammatory benefits as well.
CBD oil is derived from the flowers, stems, and leaves of the cannabis plant.
They contain a higher amount of CBD, which has numerous potential health benefits. While hemp seed oil uses an extract from the seeds of the cannabis plant.
The seeds do not contain any CBD, but they still have an array of fatty acids, nutrients, and useful bioactive compounds that can also have health benefits.
What does all this have to do with skincare? Let's find out!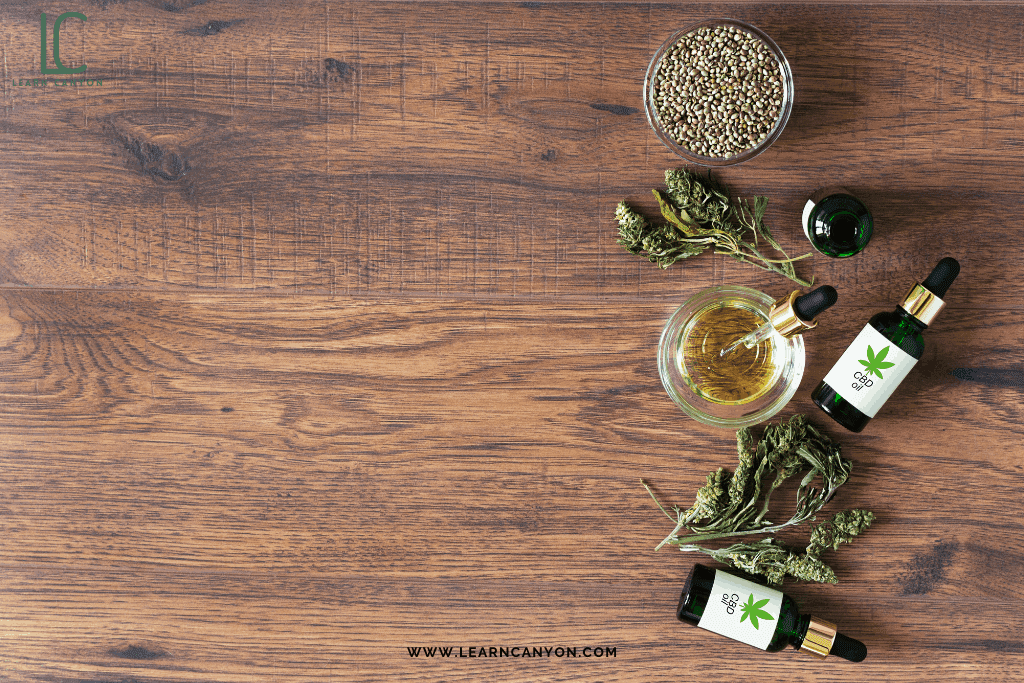 CBD skincare benefits
So in very simple words, CBD interacts with the cannabinoid receptors in the human body. These receptors are present in every layer and are triggered when there is an itch or pain.
CBD is used to help those with pruritic skin conditions and disorders like eczema or painful conditions like post-herpetic neuralgia- especially when our body's signals are not behaving the way they should.
What is CBD used for in skincare?
Treat Inflammatory Acne:
 CBD might help reduce the pain, swelling, and redness that comes with inflammatory acne. You can serums or ointments infused with CBD to treat this condition.
Soothe Eczema: 
The irritation and inflammation caused by eczema, along with chronic skin conditions such as dermatitis and psoriasis can be combated with CBD
Calm Rosacea: 
CBD infused products With its ability to reduce inflammation, CBD might help calm down and decrease the rosacea flare-ups.
Hydration: 
CBD helps keep the skin moisturized and hydrated at all times.
Decrease Oil Production: 
CBD helps in regulating the hormones involved in oil production, reducing excess sebum, which in turn treats acne.
Reduce Breakouts: 
CBD helps in reducing inflammation of the current breakouts and prevents further ones by, yes, you guessed it right- regulating oil production.
Neutralize Free Radical Damage: 
CBD works to prevent the loosening and weakening of the skin with age by neutralizing free radical damage.
Balance Hormonal Conditions: 
Although no extensive research is done in this area by scientists, it may work to decrease the effects of stress-causing hormones like kinase and cortisol, and other compounds.
Professional CBD skincare: types products made with CBD
Now that you know the CBD skin care benefits, it is time to know what type of products are made with this compound and how you can apply them for maximum benefits!
It is essential that you do not self-diagnose or self-medicate! There are many CBD skin care befits and hardly any side effects. Still, research extensively or consult an expert. For the best results, you can try micro-dosing(less than 2.5 milligrams) pure oil under your tongue daily, so it stays in your system and provides nourishment from within.
Other methods of adding CBD into skincare routines, according to the professionals include:
In face oils: 
CBD oil is blended with aloe juice, brightening vitamin c, hyaluronic acid to make a face oil/serum for an amazing tissue repair formulation. Along with decreasing inflammation and redness, the formulation repairs the wear and tear in tissues.
In scalp oils:
 CBD oil helps soothe and calm the itchy scalp and gives shiny, healthy hair.
In bath salts: 
CBD infused in bath salts is known to decrease inflammation, accelerate  relaxation, and increase a sense of overall well-being.
In sticks: 
Whether it's chapsticks or under-eye cream, CBD, along with other ingredients in a stick formulation gives instant hydration, brightening, and lightening. They are also easy to carry.
Body serums:
CBD oil along with other soothing and calming ingredients in body serums/oils provide relaxation to muscles and hydrates your skin after a long day!
After all this exciting information, we are sure you want to learn more about CBD oil and how it is used in skincare formulations. The next section will tell you exactly how!
The Certificate in Organic Skincare and Haircare Course
We offer these courses to everyone interested in natural and organic skin and haircare and the various aspects of them.
The courses are designed in a way to take you step-by-step through everything. It is beneficial for you because:
You get one-on-one training. A personal mentor is assigned to you. You can clear your doubts at anytime you want.
The course content is almost 30% more than other courses. They are designed by professionals who have been in the natural skincare industry for a long time.
You can learn to formulate natural skin care products on your own! Set up a small lab at home and kickstart your business.
The course is designed to be efficient as well as feasible and accessible to all.
Why should you take up a Certificate in Organic Skincare Course?
Learn about the different types of skin, skin problems, skin diseases, and in return, how to formulate mild, organic, and raw chemical-free products.
Turn your basic knowledge and interest into a profession. Learn how to make a stable formula with efficient and quality ingredients. Also, learn about natural preservatives.
You can study according to your convenience, at your own pace.
You can ultimately start your natural skincare business.​
Why should you take up a Certificate in Organic Haircare Course?
Learn about different types of hair including straight, wavy, curly, the texture of hair including thick and fine hair, hair and scalp problems. And then learn how to formulate mild, organic, and chemical-free hair products.
Turn your basic knowledge and interest into a profession. Learn how to make a stable haircare formula with efficient and quality ingredients. Also, learn about natural preservatives.
You want to study anytime, anywhere, in your own space.​
You can ultimately start your natural hair care business.​
So, along with learning about CBD skin care benefits, you can learn a lot more in theory and practice and apply the knowledge to good use!