Expensive, high-end products are not the only way to keep your skin healthy. Using natural remedies can also help with skin health.
Organic Facial toners made with natural and organic ingredients are now available for every skin type and concern!
There is a wide variety to suit your needs and desires, ranging from hydrating toners for dry skin that needs moisture to exfoliating acid toners for oily and acne-prone skin.
While many believe toners are a waste of money, dermatologists and skin experts know they play an important role in skin health.
Toners balance your skin's pH after using tap water and cleanser and adequately prepare the skin to receive the products you apply next. Continue reading for the best natural and organic Ingredients for toners for all skin types.
What does a Facial toner do?
ORGANIC FACIAL TONER is beneficial in every respect; some significant benefits are listed below
TARGETS ACNE: 
Organic facial toner tightens the pores, leaving them open for dirt to exit. Acne is less likely to develop because dirt and dust are kept away from altering the natural composition of the sebum.
REMOVES EXCESS GREASE: 
As a toner, ensures that extra grime/gunk from the topical skin is efficiently removed after application. This prevents contaminants from entering the pores and causing unhealthy skin.
MAINTAINS pH BALANCE: 
The primary function of a face toner is to maintain the natural pH balance of the facial skin. Organic facial toner restores the original pH balance.
Organic facial toner can be easily prepared without using alcohol, which is a common ingredient in most toners. Rather, it relies solely on natural fruit juices which help to remove any toxins that may have become stuck within the pores.
100% ORGANIC: 
These are the best toner ingredients if you want something free of chemicals and primarily organic in nature.
You can prepare using the following 8 natural organic ingredients in combination or alone in your facial toner, free of harsh toxic materials, sulphates, parabens, mineral oil, and stimulants, which would otherwise disrupt the healthy toner composition.
Read Article on How To Make An Amazing Toner Professionally
How To Make Organic Facial Toners
To make a toner, shred about one cup of (Herbal ingredients such as fresh leaves, peel, floral petals, etc) and set aside.
Bring 1 1/2 cups water to a boil, add the shredded ingredient, cover with a lid, and remove from the heat. Once the mixture has cooled, strain it and store it in a clean, dry bottle with a spray nozzle.
Fresh fruit toner is extremely simple. Simply mix 2 tablespoons fresh juice with 2 tablespoons purified water.
Then, gently dab a clean cotton ball into the solution and dab it on your skin or spray it on your face, keeping your eyes closed. (25 cm away from your face.)
As no preservative is added in the above preparations, it is advisable to store these in a dry, cool place and consume them within 3 to 4 days after preparation.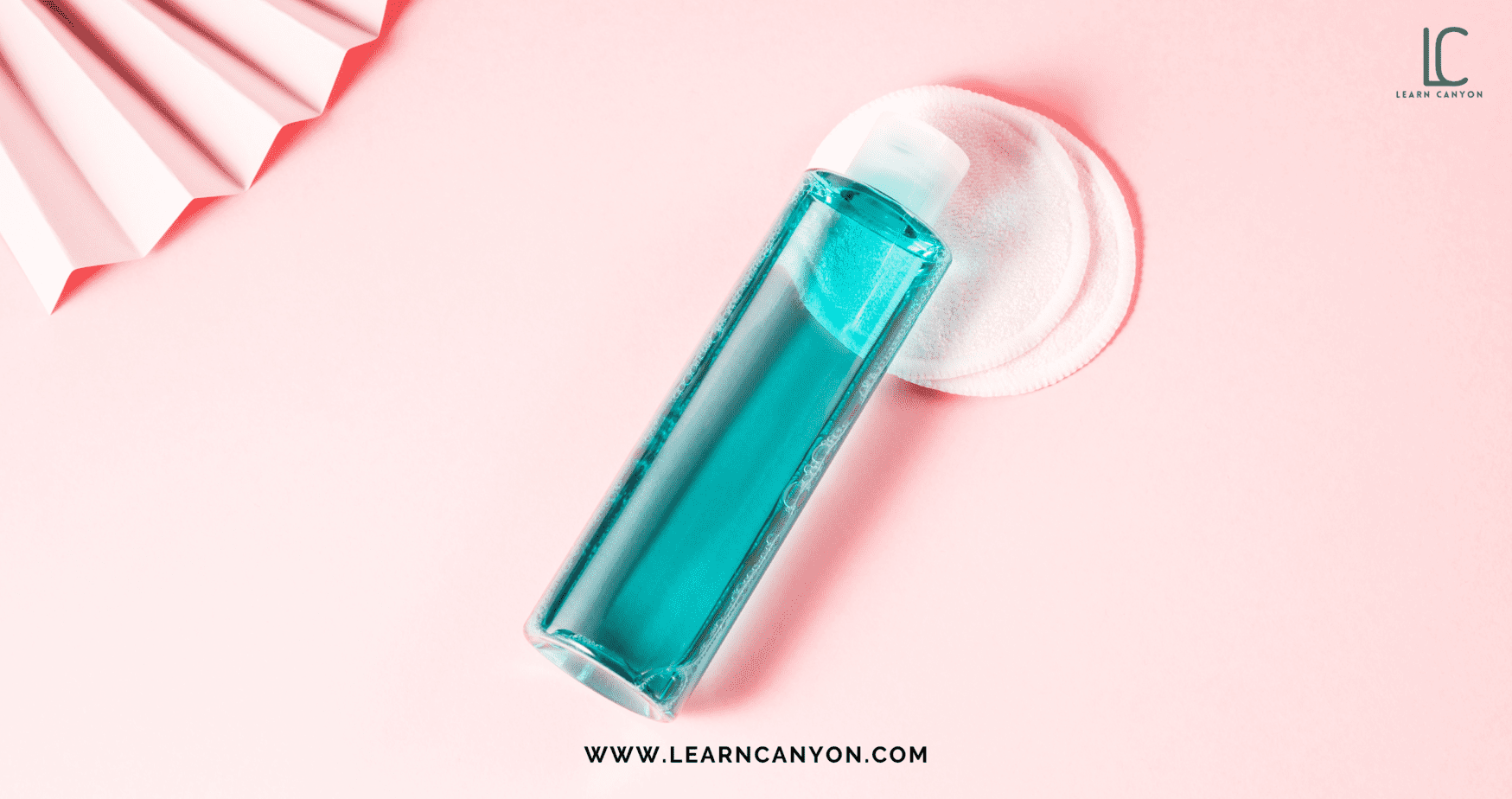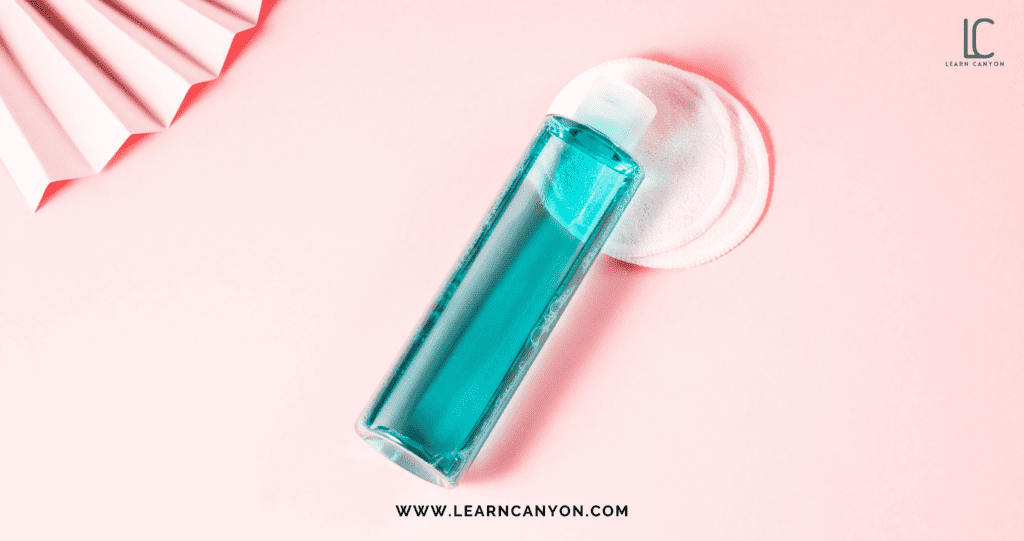 1.   GREEN TEA
Green tea, made from the lightly steamed fresh leaves of the Camellia sinensis plant, has been used for thousands of years in India and some parts of the world for medicinal purposes.
Green tea's benefits range from improving brain function to promoting weight loss. However, green tea has properties that are beneficial to both the mind and the body. It can also benefit the skin, which is why it is frequently used as an ingredient in various beauty products.
Green tea contains polyphenols and six different catechins, the most potent of which are epigallocatechin gallate (EGCG) and epicatechin gallate (ECG). These substances possess antioxidant properties.
Capable of protecting from skin diseases
Antioxidants are molecules that can fight free radicals in the body. Free radicals are compounds that, if present in excess, can harm your body, health, and skin. They are capable of causing cellular damage and have been linked to a variety of diseases, including cancer.  The antioxidant power of EGCG can help repair DNA damage caused by sun ultraviolet (UV) rays. This, in turn, can help protect you from non-melanoma skin cancer.
Redness and irritation are reduced.
Green tea has anti-inflammatory properties as well. This is due to the tea's high polyphenol content. The anti-inflammatory properties of green tea can help reduce skin irritation, redness, and swelling. Green tea can also be used to treat minor cuts and sunburn.It can relieve the itching and irritation caused by psoriasis, dermatitis, and rosacea.
Treats Acne
Green tea's antioxidant, anti-inflammatory, and antimicrobial properties make it effective against acne. When applied to the skin, the polyphenols in green tea help reduce sebum secretion, which is a basic cause of acne.
Green tea polyphenols can also protect against infection by damaging bacterial membranes. This means that green tea can be used to control bacterial growth, which can lead to acne.
Reduces Skin's roughness
Green tea contains several vitamins, including vitamin E, which is known for its ability to nourish and hydrate the skin. Increased skin moisture aids in the reduction of skin roughness.
2.   MINT LEAVES
Mentha spicata or any other edible species of the mentha
A mint toner is ideal for any season for a refreshing spritz that will energize your senses and brighten up your dull and tired skin.
The therapeutic benefits of mint leaves are attributed to the presence of specific plant chemicals. These flavonoids, phenols, and carotenoids are naturally occurring antioxidant composites.
They are essential in mint leaves' immune-stimulating, anti-allergic, and anti-inflammatory properties. Mint leaves contain anti-inflammatory salicylic acid and vitamin A, which regulate sebum production in the skin.
Acne outbreaks are more common in people with oily skin, and their frequency increases during the summer.
The anti-inflammatory properties of mint leaves can effectively treat dry, itchy skin, as well as cuts, wounds, and mosquito bites.
Tighten open pores
Mint leaves are a mild astringent that helps to tone your skin naturally. It effectively removes dead skin cells, removes dirt from pores, and rejuvenates your skin to a smoother, suppler, and well-hydrated tone. Furthermore, by tightening the pores, it retains moisture in your skin.
Slows the aging process
The antioxidant rosmarinic acid found in mint leaves helps to improve blood circulation to the skin and hydrates it. Furthermore, it protects the skin from free radical damage and delays the appearance of wrinkles and fine lines. Toner made from mint leaves is beneficial for restoring skin health and keeping it supple and healthy.
Dark Circles are reduced.
The antioxidant content of mint leaves helps to reduce dark circles under the eyes. Allow the mint leaf toner to sit on the dark circles overnight. This lightens and rejuvenates the skin under the eyes by preventing free radical damage to the cells.
Improves the complexion
Despite constant exposure to pollutants in the environment, the antiseptic activity of mint leaves prevents skin from developing spots and rashes. Furthermore, mint leaves protect skin from UV damage and tanning when exposed to direct sunlight for extended periods of time. Applying mint leaf extract to dull skin can instantly lighten the complexion, resulting in a flawless and glowing appearance.
Skin gets nourished
A gentle massage with a mint leaves toner improves blood circulation and gives the outer layer a fresher appearance. Regular application of this antioxidant-rich toner protects skin from harmful UV rays, preventing damage.
Acne Treatment
The benefits of salicylic acid and Vitamin A in mint leaves regulate sebum oil secretions in the skin. Acne flare-ups are more common in people with oily skin. Mint leaves' anti-bacterial and anti-fungal properties help to prevent inflammation and acne. Applying mint leaf toner to acne dries it up, removes acne scars, and cleanse the pores.
Soothes skin
Mint leaves have strong anti-inflammatory properties that help heal cuts, wounds, and mosquito bites, and even treat dry and itchy skin. Mint leaf toner application on dry skin to help soothes irritating and burning skin.
3.   SWEET LIME
Citrus limetta or any other edible species
Sweet lime, also known as mosambi, is a delicious and nutritious citrus fruit. Aside from being extremely versatile in nature, sweet lime is also an excellent source of essential nutrients. Including it in your daily diet can provide you with a variety of health benefits. What makes this fruit more versatile is its ability to treat a variety of skin problems. Yes, you read that correctly! Mosambi can be applied to the face as a whole or as a Toner. It is a low-cost method of treating skin problems. Here's how to use mosambi to get soft and supple skin in the comfort of your own home.
Tightens pores after cleansing
Sweet lime is a good source of vitamin C, and the citric juice in it works well as a cleanser. Toning the skin with fresh juice toner, feel refreshed after patting your skin.
Sweet lime for Puffy Eyes and Dark Circles
Sweet lime is well-known for its ability to reduce dark circles effectively. If you have puffy eyes, make your own toner and use this inexpensive home remedy to rejuvenate your skin.
4.   APPLE
Malus pumila or any other edible species
It's an all-natural toner.
Why waste money on toner when all you need is some Apple Toner? That's correct!. Apple has some sweet astringent properties due to its high tannin content. Because of its acetic acid content, it may also help to kill bacteria on your skin. Pores can be reduced by using apple toner.
Reduce the appearance of aging
Apples are high in flavonoids, a phenolic compound that has been linked to numerous health benefits. Flavonoids are anti-carcinogenic, anti-mutagenic, and anti-inflammatory. As a result, this versatile antioxidant may aid in the protection of your skin from free radical damage and oxidative stress. Apples can help prevent wrinkles.
Remove blemishes
Phenolic acids can aid in the prevention of environmental pollution. This may protect your skin from irritants that cause acne breakouts. Furthermore, because AHAs are natural exfoliants, they can aid in the unclogging of clogged pores. Acetic acid has antimicrobial and antioxidant properties that can keep fungal and bacterial infections at bay.
Hydrates skin
Apples are loaded with polyphenols. These micronutrients aid in the maintenance of supple and moist skin. Apples are also high in water content. As a result, applying apple toner is an excellent way to keep your skin hydrated.
Natural rejuvenating agent
Apple toner is an excellent natural exfoliant. Alpha-hydroxy acids (AHAs) such as citric acid, acetic acid, and malic acid are present. These acids can aid in the removal of dead skin cells. This helps to reveal the fresh skin cells beneath, giving you a dewy glow.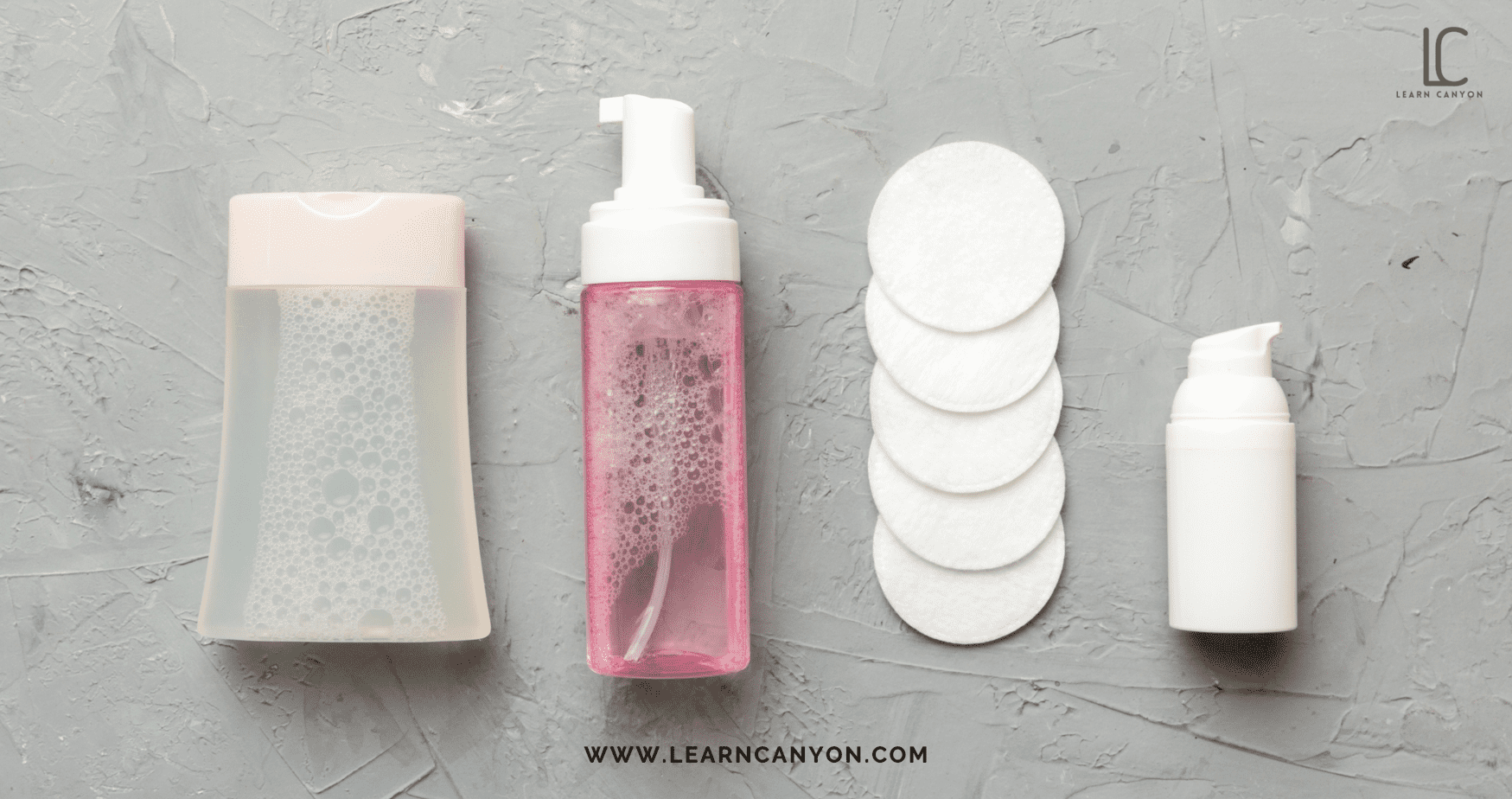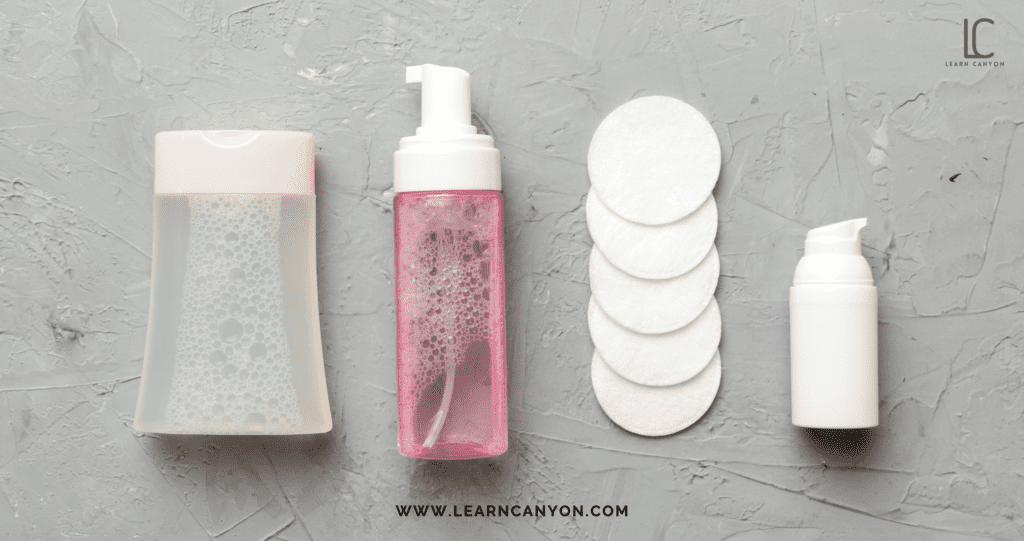 5.   COCONUT WATER
One of the fresh skin toners is using coconut water. Are you taken aback? Coconut is not only good for your body but also for your skin.
Coconut water promotes healthy, soft skin.
Coconut water contains vitamins C, K, and A, which promote collagen production for plumper, healthier-looking skin. Because of its antioxidant and hydrating properties, it keeps your skin soft and glowing. It can also be used to remove sun tan in various facial packs. This is one of the most significant skin benefits of drinking coconut water.
Natural cleanser: coconut water
It's antibacterial and acts as a natural cleanser without stripping away moisture. As a result, it is considered a heaven for women with dry and sensitive skin. Coconut water can also be used to remove makeup and excess oil.
Acne is treated with coconut water.
Because it contains detoxifying, anti-inflammatory, and antimicrobial properties, it aids in the healing and prevention of acne. It also contains lauric acid, which aids in acne treatment. If you apply coconut water to your skin on a regular basis, you will notice the benefits of coconut water for acne.
Toxins are eliminated by coconut water.
It has deep cleansing properties and thus removes toxins and other impurities from your skin. It may also be beneficial in treating eczema (a skin condition involving skin inflammation, itchiness, swelling and cracked skin).
Coconut water has anti-ageing properties.
It has anti-ageing properties that aid in removing fine lines, wrinkles, and other aging signs from your skin. Coconut water contains natural vitamins and minerals that aid in the restoration and replenishment of your skin. Coconut water contains a protein called Cytokines, which promotes faster cell growth and evens out skin tone. This protein keeps your skin looking younger for an extended period of time.
Natural hydration source: coconut water
It contains 94% water, so it hydrates and nourishes your skin while also strengthening its rejuvenation capability. If you have parched skin, you should incorporate coconut water into your skin-care routine. It will brighten your skin and reduce dryness.
Coconut water regulates sebum production.
It acts as a natural moisturiser. It also has astringent properties, which help to control sebum production and keep your skin oil-free and greasy.
6.   FENNEL SEED EXTRACT
Foeniculum vulgare
Fennel seeds, also known as saunf, are an aromatic herb from the parsley family that we commonly consume at the end of every meal to refresh our mouths.
However, few people know that fennel seeds are high in copper, potassium, calcium, zinc, manganese, and iron. They also contain a lot of antioxidants. Its therapeutic and healing properties make it an ideal ingredient for your skincare routine. Fennel seeds can help prevent acne, cell damage, dark spots, and wrinkles in your beauty routine.
Fights Acne
Acne is every girl's worst nightmare. Fennel seeds are all you need if you suffer from acne. These seeds contain antiseptic properties that moisturise the skin and protect it from fungal infections that cause acne and other skin problems.
Reduce Puffy eyes
If you wake up with puffy eyes every morning and want to get rid of them, fennel seeds toner is worth a shot. Soak two teaspoons of fennel seeds overnight in water. Dip a cotton cloth in it and hold it over your eyes for a few minutes. Use cold water to clean your face.
Tightens pores
Fennel seeds has a natural astringent activity, It helps in tightening open pores if applied regularly.
7. ROSE WATER
Rosa synstylae or any other species which have a natural fragrance
Rose water has a plethora of skin-care benefits. For thousands of years, nutrient-rich botanical has been used to keep people looking youthful and refreshed and it's especially effective as a facial toner. Here are some of the advantages of incorporating rose water into your skincare routine.
Rose water has an advantage over many other botanicals because of its lovely floral scent that is light and pleasant to the human senses.
Restores the skin's natural oils.
Rose water is well-known for its ability to clarify and balance your skin, leaving it looking refreshed and revitalized.
Reduce the appearance of temporary redness.
When applied to the skin, rose water has a calming and soothing effect, which helps to soothe redness and irritation.
Natural hydration.
Hydration is essential for healthy, glowing skin, and rose water is a natural hydrator.
Protect the skin.
Rose water has been used for a variety of purposes since the 7th century and is high in antioxidants that protect the skin.
Prevent fine lines and wrinkles
Rose water is well-known for its ability to help people age gracefully. It can temporarily plump fine lines and even help to prevent the formation of new ones.
Balances the skin.
Rose water can help balance the oils in your skin if you have an oily or combination complexion.
Reduces the visibility of large pores.
Because it helps balance the oil in our skin, it prevents pores from becoming clogged and appearing larger.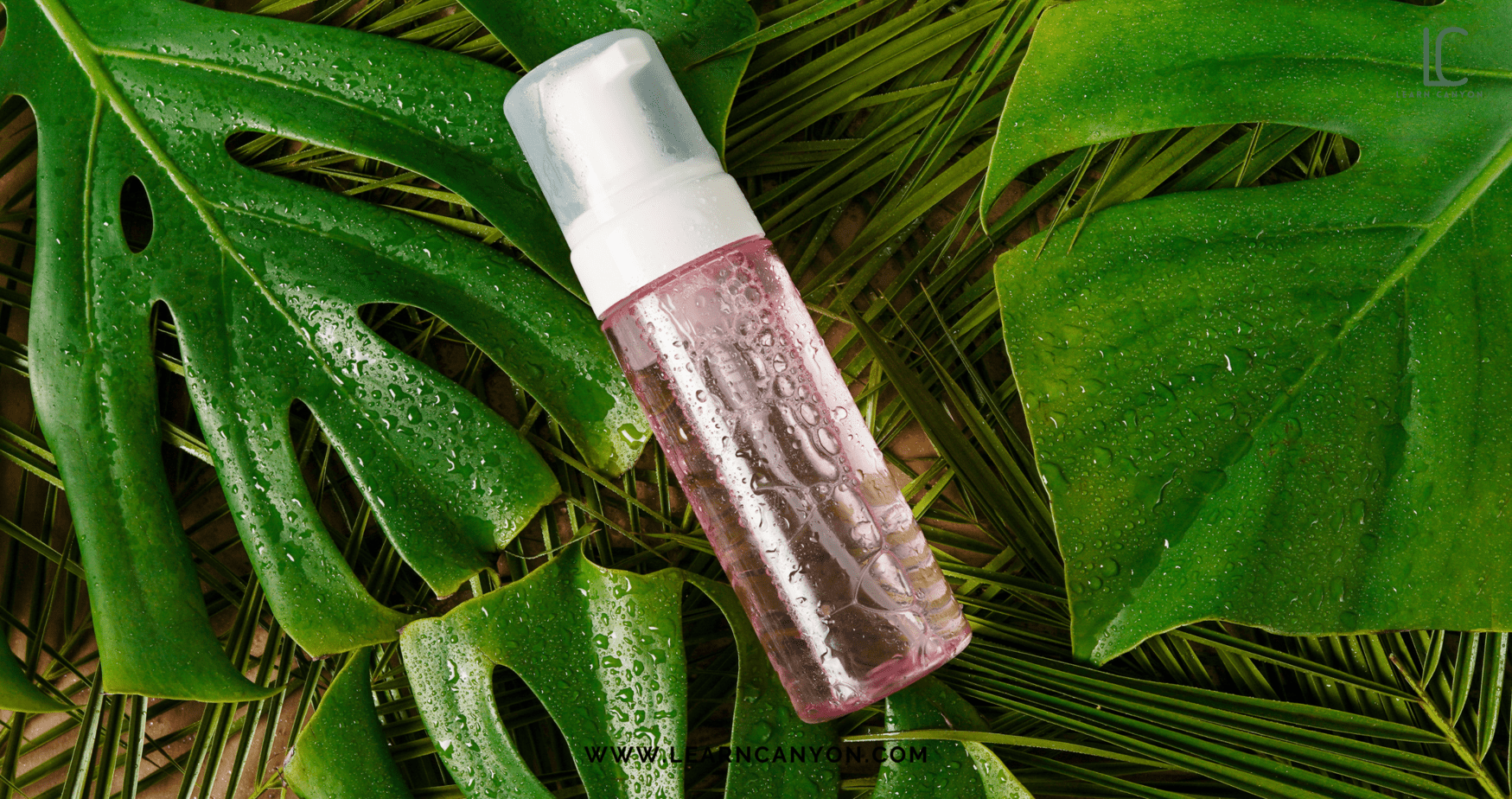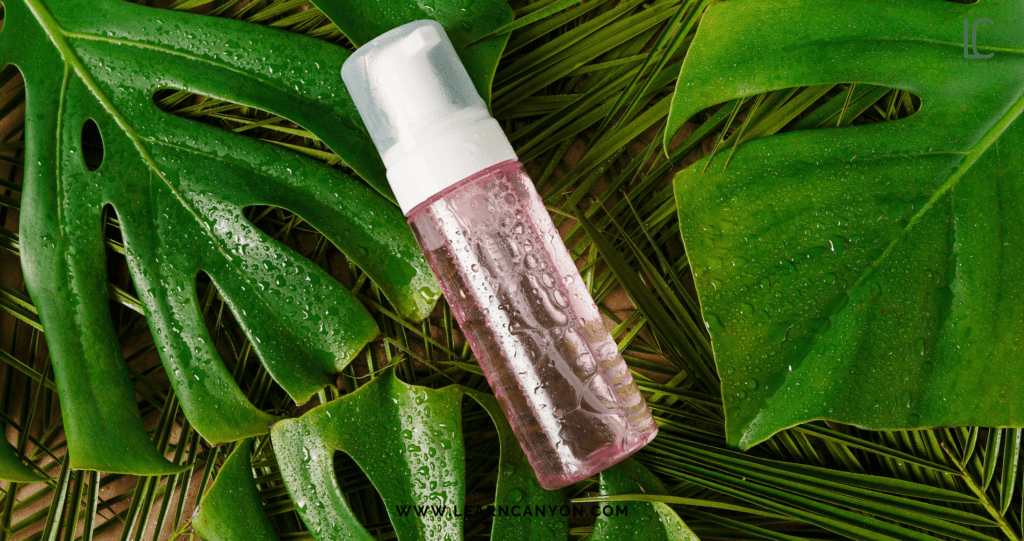 8.   CHAMOMILE
Matricaria recutita or Matricaria chamomilla
Chamomile flower contains the terpenes bisabolol, farnesene, and chamazulene, as well as the flavonoids apigenin, quercetin, patuletin, and luteolin, and coumarin. Chamomile has long been used in soothing skin care products. Even the ancient Greeks and Egyptians used crushed chamomile flowers to treat weather-related redness and dryness on their skin. Hundreds of years later, scientific research has discovered that the compounds in chamomile make it a potent skin multitasker.
Here are a few of the skin benefits of chamomile.
Shrinks skin pores
Chamomile shrinks skin pores and removes dirt and controls oil secretion, making the skin appear healthier. Use of this astringent daily will revitalise your skin.
Sensitive skin relief
Chamomile is incredibly soothing for sensitive skin due to its anti-inflammatory and healing properties.
Provide soothing effect
Bisoprolol, chamazulene, and apigenin are three compounds found in chamomile that provide soothing and healing benefits that are great for sensitive skin.
Skin lightening and hyperpigmentation
Hyperpigmentation occurs when areas of skin become darker than the surrounding skin due to an excess of the hormone melanin. When used regularly, chamomile has astringent and brightening properties that, in addition to tightening pores and softening the skin, can fade acne scars and hyperpigmentation.
Acts as a shield
It has shield properties, and healing properties, and promotes skin radiance.
It enhances the skin regeneration process and forms a barrier on the skin, thereby not letting any contaminants misbalance the skin's purity.
Relives acne
Camomile has Astringent and anti-inflammatory properties that are vital for a toner for oily skin because it tames down the inflammation that may have stemmed from acne.
DISCLAIMER
Your skin and body, like you, are one-of-a-kind. While we have taken every precaution to ensure that the information in this article and on our social media channels is credible and expert verified, we recommend that you consult a doctor or your dermatologist before attempting any home remedy, or quick hack.