A facial serum is a popular cosmetic product that comes in two varieties: oil-based and gel-based.
Dr.Sampada Pandhare, a formulator for 28 years, explains how to make both types of Gel Serum using only the most nourishing and refreshing ingredients.
Face serums with gel bases are almost always hydrous (which means they contain water or water-soluble or miscible ingredients).
They are typically composed of carefully selected concentrated or active plant extracts,  hydrosols,  and other botanicals. Take note that the majority of gel-based serums will contain plant hydrosols because hydrosols are so good for your skin.
Gel-based serums are more challenging to create for two reasons: 
1) Gelling agents are used, and
2) An effective preservation system is required.
Any Serum contains a careful selection of gelling agents that are all natural and have no side effects, even on sensitive skin. For ease of understanding.
Let us make a table for the Formula,
| | | | |
| --- | --- | --- | --- |
| Ingredients | Main Function | Quantity in % | Quantity For 100 g |
| Phase A | | | |
| Rose hydrosol | Hydration | Q.S | 90.5g |
| Panthenol | Nourishment | 2% | 2g |
| Sodium Lactate | Skin conditioner | 0.5% | 0.5g |
| Licorice extract | Active ingredient | 1% | 1g |
| Dermofeel pa3 | Stabiliser | 0.2% | 0.2g |
| Phase AA | | | |
| Guar gum | Gelling agent | 0.5% | 0.5g |
| Glycerine | Humectant | 4% | 4g |
| Hyaluronic acid | Nutrient | 0.3% | 0.3g |
| Phase B | | | |
| Preservative eco | Protection | 1% | 1g |
| Total | | 100% | 100g |
Q.S = Quantity Sufficient to make the product 100% 
For finding out the quantity of Rose hydrosol 100-9.5=90.5
Where 9.5 is the addition of quantities of other ingredients minus total.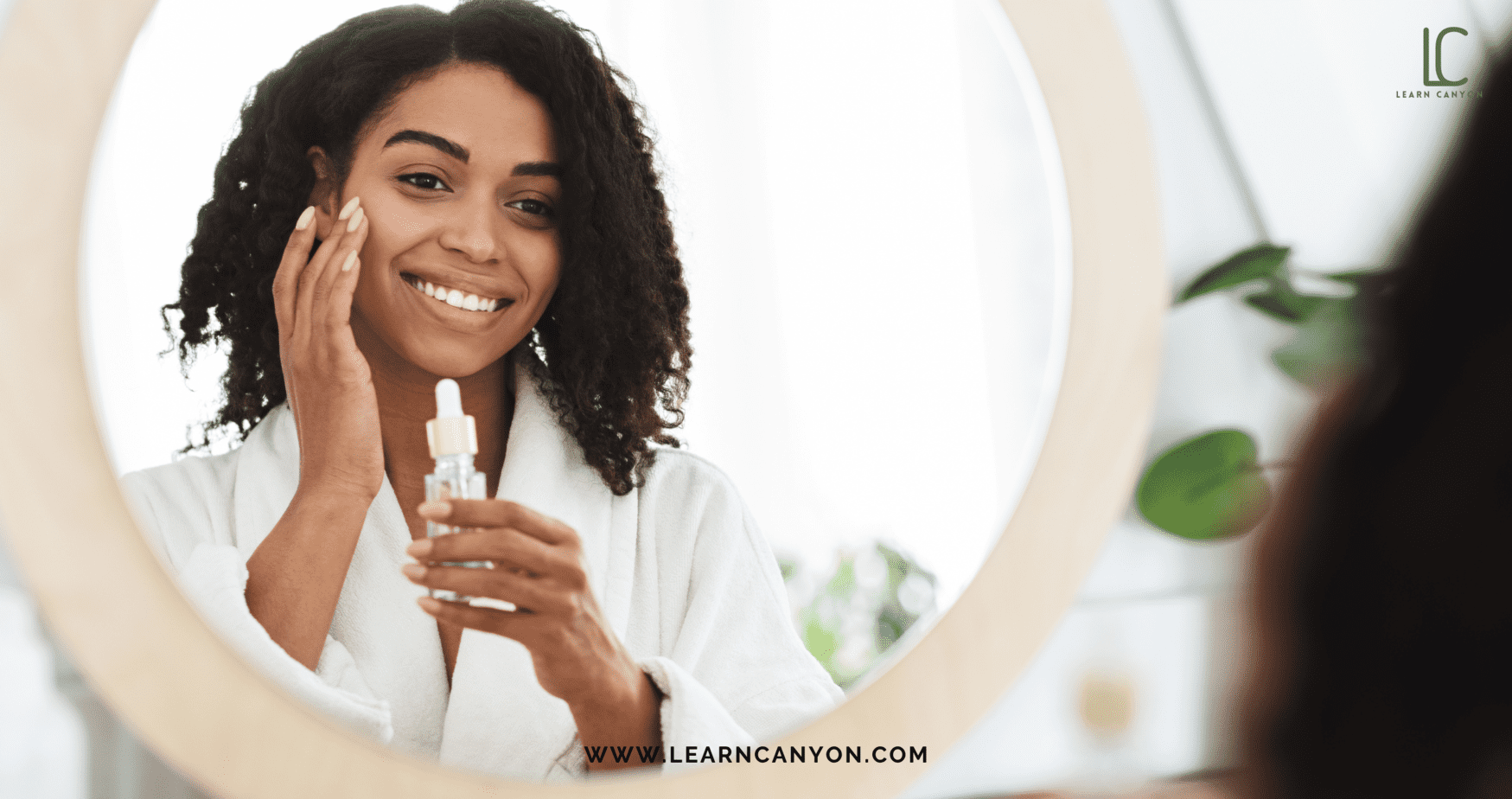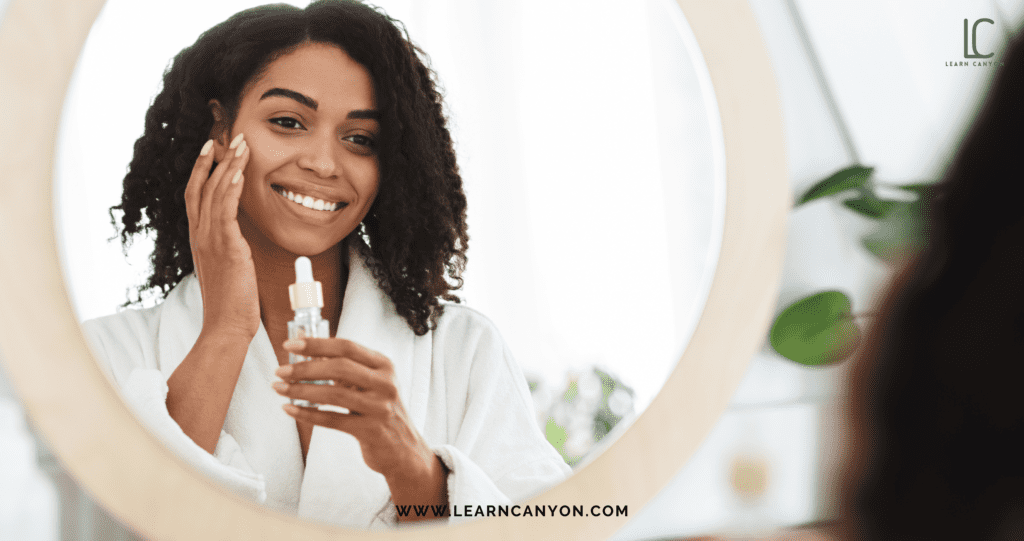 Method of Preparation Gel Serum:
Weigh all the ingredients separately as given in the table.
Mix phase A ingredients in a clean dry beaker and mark it as A.
In another beaker mix all ingredients of phase AA except Guar gum and mark it as beaker AA.
Warm the beaker AA and add Gaur gum slowly with vigorous trituration. Make sure that no lumps are formed.
Add contents of Beaker A to Beaker AA with stirring.
Add phase B and mix well.
Fill in clean & dry containers.
Store in a cool dry place.
SOME ADVICE ON APPLYING A BAIC GEL SERUM
Determine your skin concern before choosing a serum with the best ingredients.
Test a small area with 3-5 drops of serum before applying it to the entire face.
Apply before Foundation, but after cleansing and toning.
Because serums are typically water-based, their texture is lighter and requires pressing rather than massaging.
Use once a day, in the morning or evening, as this is sufficient for the potency of this serum.
When applied overnight, this oil hydrates, moisturises, exfoliates, and brightens the skin, boosts collagen formation, protects against sun damage, reduces hyperpigmentation, and reduces scars and fine lines.
Let us now look at why we added these unique ingredients and how they benefit our skin.
Rose hydrosol:
The water-soluble fraction of rose distillate obtained during the production of rose essential oil is known as rose hydrosol. Rose hydrosol is well-known for its ability to soothe the skin and reduce the appearance of pores.
Rose hydrosol's natural oils provide gentle hydration and cooling comfort.
Rose hydrosol can help people with irritated skin, acne, eczema, and psoriasis because of its anti-inflammatory and antibacterial properties.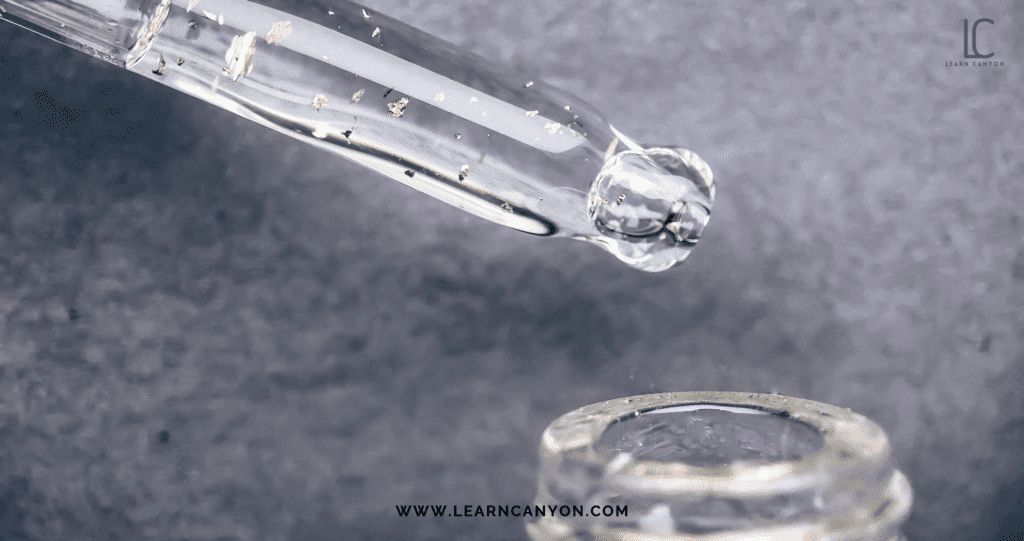 Panthenol:
Panthenol is a form of vitamin B5 that is stable. B5 can bind and retain water, resulting in a soft, moisturised skin. As a result, panthenol is well-known for its repairing, soothing, and moisturising abilities.
Panthenol is used in this formulation to aid in spreading the cream and achieving complete coverage.
Another benefit of panthenol over other common moisturising ingredients; it functions as both an emollient and a humectant.
Emollients seal any skin cracks, and humectants attract water to the skin, repairing and rejuvenating skin cells. Panthenol is a skin rejuvenation and conditioning agent that is also an anti-aging and skin hydrating agent.
Sodium Lactate:
INCI name: Sodium Lactate is a lactic acid salt. Lactic acid salt is a by product of fermentation, which occurs as a result of microbial or enzymatic action that converts sugar from sources such as corn or beets into acid.
The lactic acid is then neutralized.In cosmetic products, sodium lactate promotes the production of natural moisturising factor, or NMF.
This is due to Sodium lactate's ability to retain and bind moisture. The active ingredient increases the skin's water content, keeping it soft and wrinkle-free.
Licorice extract:
Licorice root contains phytochemical elements that help protect and brighten your skin. It has antiviral, antibacterial, and anti-inflammatory properties. It is derived from the licorice plant's Glycyrrhiza glabra root.
When used topically in formulations, glycyrrhizin has anti-inflammatory properties that aid in the relief of skin inflammation, itching, and redness.
It is used to treat conditions such as psoriasis, rosacea, and atopic dermatitis. Licorice root extract protects against free radicals by inhibiting Tyrosinase, which prevents excessive melanin synthesis and hyperpigmentation.
As a result, licorice root extract is commonly found in formulations that remove dark spots or treat hyperpigmentation. It effectively lightens and removes dark spots, leaving your skin tone more even. 
Anti-Aging Glycyrrhizin: Licorice root extract contains glycyrrhizin, a potent antioxidant. When applied topically, antioxidants protect your skin from UV radiation and free radicals. Premature aging is therefore avoided.
Skin Lightening with Glabridin: Glabridin is a highly active and potent chemical found in licorice root extract. It has skin-lightening properties and inhibits the synthesis of tyrosinase, an enzyme that causes the skin to darken after sun exposure. Skin Protection with Licochalcone A: Licochalcone A is an active ingredient in licorice root extract that strengthens and protects your skin's defensive mechanisms.
Dermofeel PA3 – (INCI Sodium Phytate; Aqua; Alcohol) 
It is a natural chelating agent that can replace EDTA. It has a synergistic effect when combined with cosmetic antioxidants. The partially neutralised substance has a pH of 3.
The substance is diluted to a liquid state for ease of application. Chelating agents are substances that bind with metal ions and are necessary for the stability and efficacy of cosmetics. Chelation is a method of preventing metal ions from interacting chemically with other compounds.
Guar gum:
Guar is a natural fiber derived from the Indian botanical Cyamopsis tetragonolobus, also known as the Guar Plant. Guar Gum combines well with both solids and liquids, adding thickness and fluffiness to the product. Because of its surfactant properties, guar gum is ideal for use in creams. Its exceptional conditioning ability softens skin. Guar Gum is also known for its ability to extend the shelf life of various skincare products.
Glycerine:
Glycerine is a non-toxic, odorless, and colorless substance found in animal fats and vegetable oils. Glycerine, a natural humectant or skin conditioner, maintains your skin's hydration, softness, and suppleness. It also protects your skin from harmful environmental irritants while improving the texture of your skin. Glycerine is also used to treat skin conditions such as dry skin and wound healing.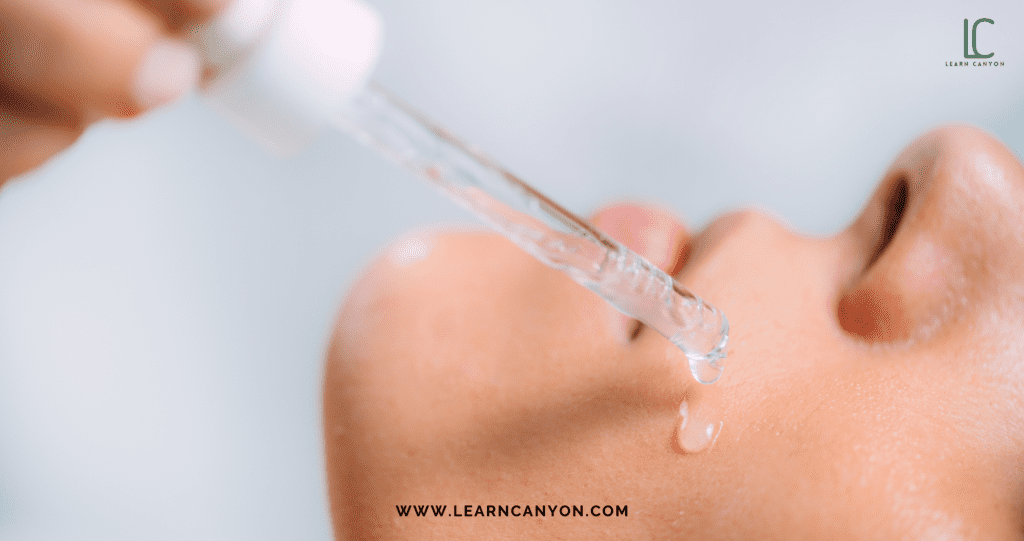 Hyaluronic acid:
Hyaluronic acid contains the fibers like collagen and elastin that are present in our skin. Collagen and elastin are proteins that provide tightness, firmness, and elasticity to our skin. Hyaluronic acid absorbs water, and its molecules can absorb 1000 times more water than they contain, assisting in skin hydration.
Our face stays moist, supple, and hydrated when we use hyaluronic acid in a cream or lotion formulation. Because it is a humectant, it c
an absorb moisture from both deep within your skin and from outside the skin barrier, resulting in optimal hydration. It aids in the reduction of wrinkles and fine lines.
Preservative eco:
INCI Name – Benzyl Alcohol (and) Salicylic Acid (and) Glycerin (and) Sorbic Acid.
This blend's novel formulation provides broad-spectrum protection against Gram-positive and Gram-negative bacteria, yeast, and molds in a variety of products. It has a low odor, making it ideal for use in leave-on products. It works well with a wide variety of skin-care ingredients.
It also adds moisturising and conditioning properties to creams and cosmetic formulations as an added bonus. It is a vegan and cruelty-free product. It works well and blends well.
Who should use this gel-based serum?
This gel-based serum is ideal for combination to oily skin and is also suitable for sensitive skin. The viscosity is neither excessively thick nor excessively light. It appears moist without becoming oily or greasy.
This serum will aid in cell regeneration. This gel-based serum is best suited for severely damaged and oily, pimpled skin caused by natural sebum production, climate or extreme environmental factors such as UV rays, extremely cold climates, or occupational hazards where the skin is exposed to harsh chemicals, etc.
This 24-hour gel serum is best suited for people who have oily, greasy, dull, and acne-prone skin. Girls, boys, middle-aged men and women, adults, and the elderly can all benefit from this light gel.
Make your own basic gel serum with us and apply and stay away from dry, lifeless flaky skin.
DISCLAIMER
Your skin and body, like you, are one-of-a-kind. While we have taken every precaution to ensure that the information in this article and on our social media channels is credible and expert verified, we recommend that you consult a doctor or your dermatologist before attempting any home remedy, or quick hack.