While the purpose of some face care products, such as moisturisers, is self-evident, the purpose of toner can be a little more perplexing.
You might believe that toners are no longer used in our skincare regimes. Toners have been relegated to the background in recent years, with some even dismissing them as obsolete.
Do we really need a toner in our quest to use fewer skincare products and embrace minimalist skincare regimes? Surely, a good cleanser and moisturiser, as well as a serum to address specific skin concerns, should suffice.
That said, there is still a valuable place for toners so we'll start off this formulation post outlining why you should learn about one.
Toners are excellent multi-tasking products that can be used in a more simplified skincare routine. Toner is typically a liquid that resembles water in appearance and feel, however it is not always clear.
They can help you remove leftover make-up, refresh your skin, and tone it. They can help balance the pH of your skin if your cleanser is more alkaline – some individuals still use soap on their faces where the toner, when applied after cleansing, helps to dissolve soap residue and neutralises your skin's potential hydrogen (pH), – or if you've used an acidic cleanser with AHA/BHA liquid exfoliants which may change the pH of the skin.
The toner will help reduce pore visibility.
Let us also understand that though the products like a cream or a lip salve may look interesting and a toner might seem like a product where a few liquid ingredients are mixed together, remember there is a lot of thought and decision that goes into the formulation of this seemingly simple product.
While selecting ingredients beware of the skin type that you are formulating for. Particularly be careful when formulating for oily, combination and sensitive skin types.
So, the what are the basic ingredients that we will need to make a toner.
Many commercially formulated toners include cheap fillers like water and alcohol as the major ingredients. Let us formulate product excluding these ingredients.
Instead let us use beautiful Herbs and botanicals, which have a lot of power.
Modern formulators concentrate on the natural formulations. Hence we will use all natural ingredients and use them in our products.
This is where we come across ingredients like hydrosols or hydrolats.
These are clean, water-based solutions that are by-products of the plant material that undergoes steam distillation to obtain essential oils. Hence the hydrosols possess all the properties of the essential oils albeit in a diluted form.
These aromatic waters may give your water-based products a lovely scent while also providing excellent benefits without irritating the skin.
Essential oils, on the other hand, have tight usage limits in leave-on skincare and require a solubiliser to be safely disseminated in water or water-based products.
Formulation:
Orange peel hydrosol- 71
Witch hazel hydrosol- 10
1% Hyaluronic acid concentrate: 10%
Spearmint extract- 3%
Sodium Lactate: 1%
Aloe vera powder 200x- 2%
Niacinamide: 2%
Preservative – 1%
Orange peel hydrosol:
Orange peel Hydrosol is high in antioxidants such Vitamin B, folate, and potassium, as well as flavonoids, anthocyanins, and polyphenolic chemicals.
It is packed with natural oils and nutrients that are great for your oily skin.
Oranges include antioxidants that combat free radicals and slow down premature ageing, as well as natural oils that hydrate the skin and make it look healthier and more radiant.
Orange peel hydrosol prevents skin sagging and improves the firmness and elasticity of the skin, giving it a more youthful appearance.
Witch hazel hydrosol:
Witch Hazel is a natural astringent. It has a long list of advantages such as oil control, irritation and blemish reduction, as well as pore minimization without causing irritation or dryness.
Because it is naturally astringent, it's ideal for use in a skin toner formula. Witch Hazel hydrosol can be used in place of water.
1% Hyaluronic acid concentrate:
Hyaluronic acid is a powerful hydrator that keeps your skin looking plump, bouncy, and healthy. Hyaluronic acid calms, rejuvenates, and tightens your skin pores when used in a toner.
It will instantly brighten and moisturize your face. Your face stays moist, supple, and hydrated when you use hyaluronic acid which is a natural humectant.
This enables it to absorb moisture resulting in optimal hydration. Reduces wrinkles and fine lines when applied on skin externally as in this toner. It is suitable for all skin types.
Spearmint extract:
It is said to assist in the emergence of a new layer of skin, so boosting the skin's resilience and elasticity. Spearmint is thought to be an excellent skin cleaner due to its antibacterial characteristics.
Spearmint Oil can help alleviate itching caused by dryness and skin irritations by providing a cooling sensation.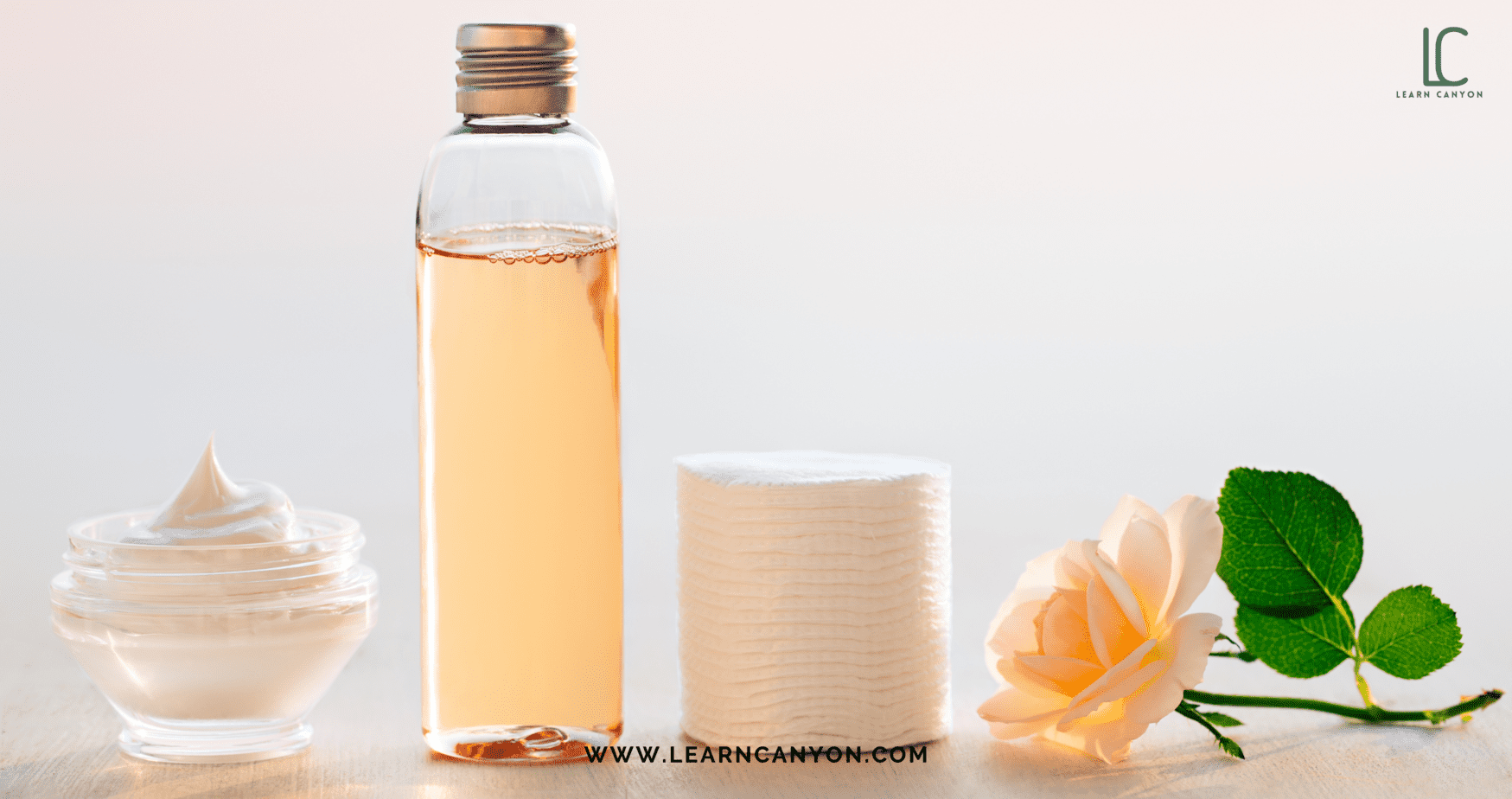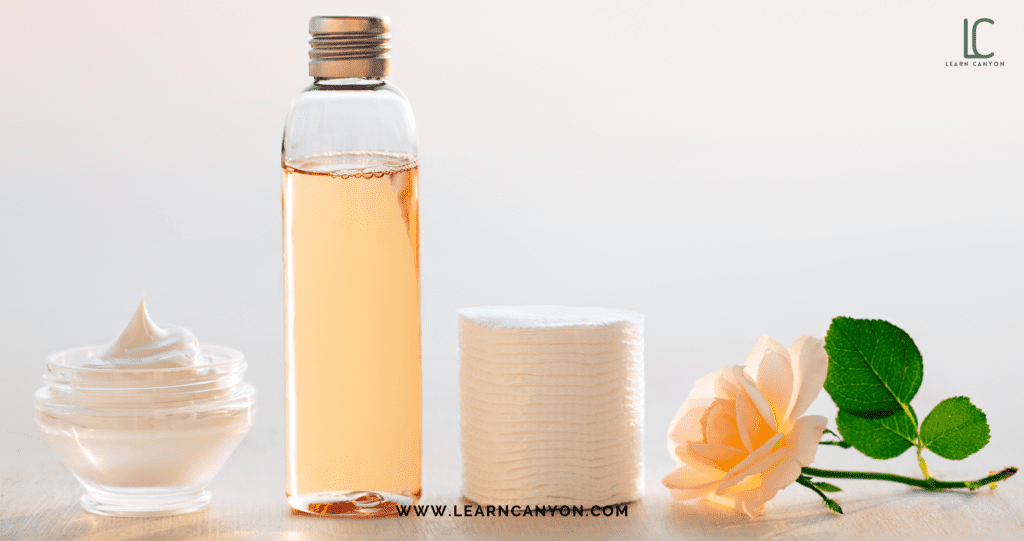 Sodium Lactate:
Sodium lactate promotes the production of natural moisturising factor, or NMF in the product. This is due to the property of Sodium lactate to retain moisture and the ability to bind it.
The active component enhances the skin's water content, ensuring that it remains soft and wrinkle-free. It helps to regulates the pH value and this allows it to nourish rather than harm the skin. Thus, sodium lactate keeps the skin moist. It also helps remove dead horny cells.
Aloe vera powder 200x: Aloe leaf powder is extracted from fresh leaf of aloe vera.
It's a fine powder with a bland flavor and can be used as a gelling agent.
Niacinamide: Niacinamide is a kind of vitamin B3 (niacin. Niacinamide is essential for maintaining the health of your skin. Niacinamide has shown to have anti-inflammatory benefits on the skin when applied topically.
It's been used to treat skin diseases like acne and rosacea, a redness-related facial skin disorder.
Preservative:
It offers effective broad-spectrum protection against gram- positive and gram-negative bacteria, yeast and mold. It is used in most cosmetic formulations to maintain the stability of the water-based product and lengthen its shelf life.
Procedure:
To start formulating we need to follow a few steps before doing the actual formulation. We have talked about these a number of times.
The first step is to write down the formulation correctly in percentages and calculate it accordingly in grams.
Collect the ingredients according to the formulation and have them ready on the working table.
Collect all the equipments like measuring cylinders, weighing balances, mixing equipments, beakers, heating mantles, thermometers, etc.
Sterilize all the equipments appropriately.
Accurately measure all the ingredients according to the formulation.
Now place the aloe vera powder in a petri dish and add a little say around 10 ml of the hydrosol to wet it allowing it to swell.
Similarly dissolve the Niacinamide in the remaining quantity of the hydrosol making sure there is no residue and the niacinamide has dissolved completely.
Now mix the above two mixtures that is the gelling agent and the hydrosol and niacinamide with constant stirring.
Now add all the other ingredients except the sodium lactate under constant stirring.
Check the pH of the product and adjust it to around 5.8 to 6 by adding required quantities of sodium lactate.
Allow the mix to rest for some time and fill in a suitable spray bottle.
How and when to use a toner?
After cleansing your face, apply toner. Toner aids in the breakdown of any residue left behind after cleansing. It cleans your face thoroughly, allowing it to absorb the products that follow.
Toner does not need to be rinsed off. In fact, allowing it to absorb works better.
Hydrate and refresh the skin with a toner that has a simple botanical infusion as its base. This helps to tighten pores, leaving skin feeling smooth and hydrated.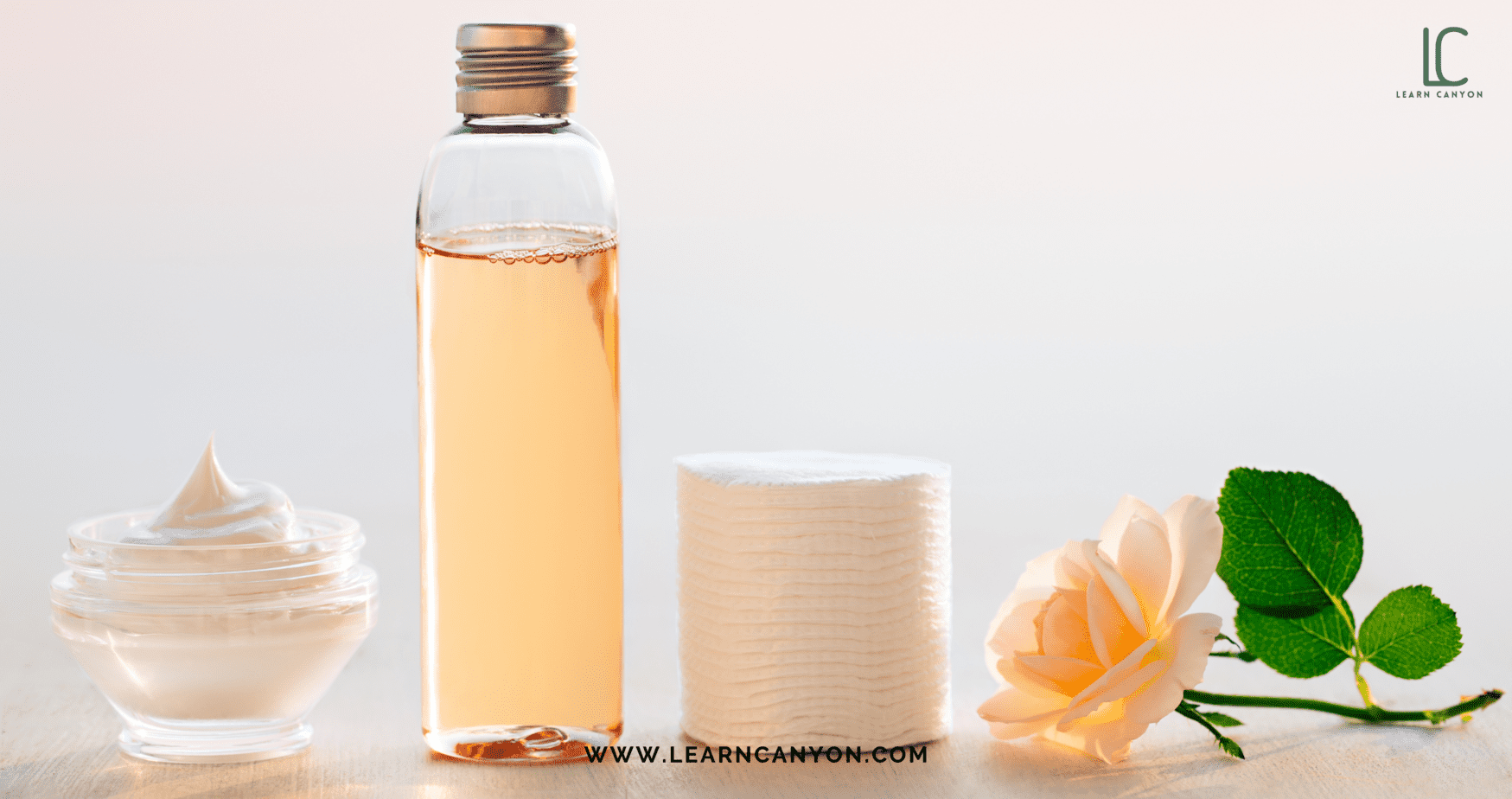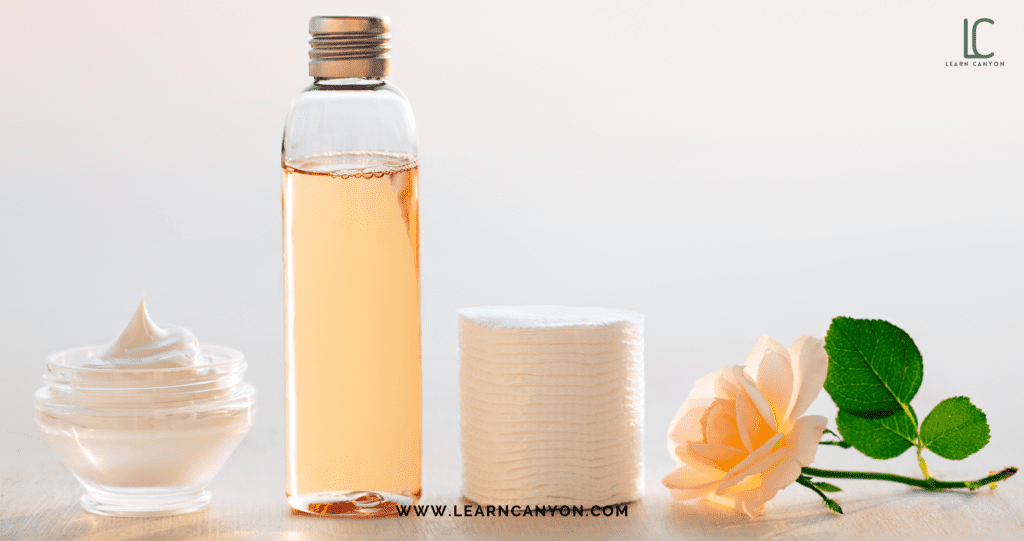 What are the honours of using a toner?
Toners can benefit the facial skin by assisting to enhance the skin's feel and reduce the impacts of environmental stressors and issues like poor food, pollution, smoking, and blue light, not to mention maskne, which is the term coined for acne mechanica – or tiny lesions, redness, and soreness aggravated by wearing a mask.
The bottom line
Following cleaning, toner is the next step in skin care. It's a liquid that you may use your hands or a cotton pad to apply or spray straight with a spray bottle.
After cleansing, toner can help remove any remaining dirt or makeup. It can help restore the skin's pH balance, which has been altered by cleanser use.
With the help of the internet, you may produce a variety of simple DIY toners at home. Keep in mind that DIY toners, even if kept in the refrigerator, will only last 2 to 3 days because they contain no preservatives.
So, why not try a toner with a professional formulation that has a better shelf life as it contains an appropriate safe and natural preservative.
Frequently Asked Questions
What ingredients should be avoided in a toner?
When looking for a toner, avoid irritating ingredients such as:
– alcohol, ethanol, or methanol (all forms of alcohol)
– menthol
– fragrance
– citrus
– cinnamon
Astringents like witch hazel may also be irritating for dry or sensitive skin so be careful when formulating with such ingredients.
Can the hydrosols be replaced with distilled water?
Yes, you may replace the hydrosols with distilled water in a 1:1 ratio meaning 50% of the hydrosol may be replaced with distilled water without loosing the potency and aroma of the hydrosol.
Which other hydrosol can be used?
You may use hydrosols like lemon balm, Kakadu palm, etc if you are looking for the benefits of vitamin c.
You may also use Green Tea hydrosol that has anti-inflammatory, antioxidant and antimicrobial properties.
Choose your hydrosol depending on the effect desired.
Is it safe to add a colour tint to the toner?
Yes, it is safe to add any water soluble natural colour which will impart a pleasing tint.