In the latter half of the 20th century and the early years of the millennium people would look at you with a frown and have apprehension about your knowledge if you suggested an oil for the face.
Facial oils were never on their radar as part of a skincare routine.
In fact, very few even followed a routine for the majority part of their life.
Cleansers, moisturisers, spot treatments, and the occasional mask were all that the skin care routine consisted of.
Rubbing oil all over the face or on the other hand, seemed like an unnecessary — and potentially dangerous — step. Not many were ready to take it.
Though here in India we always had a liking for body massages with different oils, still everyday application of a special oil on the face was not common.
Even the big names of the cosmetic industry made oil to be the enemy. Every product was oil-free and designed to remove all sebum, particularly from the acne-prone skin.
The words "oil" and "skin" in the same sentence made people uncomfortable.
When the terms "oil" and "skin" are used together, it's usually a formula for disaster. On the contrary Oil might sometimes help you get a beautiful complexion.
Face oils, as strange as it may sound, can help with a variety of skin problems and can change dull skin into sparkling skin.
Of course, we all found out the hard way. Facial oils are like a bottle of magic. No matter how dry, oily, or blemish-prone your skin is, you'll probably need one. The difficult aspect is selecting which is best for you.
When it comes to moisturising your face, chances are you use a facial moisturiser or face serum. While both skin care products are necessary in their own right, there's one thing you may have overlooked or decided not to use: face oil.
Perhaps you've avoided it because you have oily skin, or because you believe your skin is adequately nourished and doesn't require more moisture.
Facial oil, on the other hand, isn't just for dry skin; everyone can benefit from using it as part of their skin care routine.
While slathering oil all over your face may not seem optimal, the right face oil can provide a surprising number of benefits when used correctly.
Are you ready to discover the benefits of this popular skin care product?
What is facial oil?
A facial oil is, as the name suggests, an oil made specifically for your face. It's a workhorse that can handle a wide range of tasks.
Facial oils can help seal in moisture, maintain the skin's lipid barrier, regulate sebum production, and give important nutrients to the face – including a concentration of reparative and regenerative fatty acids.
But, that's not all, though as Facial oils can also act as a barrier against the elements, seal in a serum, smooth lines and skin.
A therapeutic-grade facial oil may penetrate deeper into the skin and give it a natural infusion of lipids which are the characteristics of omega fatty acids, polyphenols, and antioxidants, for immediate benefits.
Anyone can benefit from facial oils. They serve as an excellent foundation.
Facial oils function as a terrific basis for makeup and can be great for facial hair maintenance.
Face oils are used to moisturise the face and keep it hydrated. This essential comes in useful to soften, nourish, and balance skin for a healthy-looking glow, and is typically prepared with a variety of plant oils.
All of this is in addition to the fact that face oils are really pleasant to use. A few drops will immediately seep into your skin, leaving you radiant and hydrated.
Face oils, to put it simply, are one of numerous skin care options available. They've been designed to operate in tandem with your natural oils to keep your skin balanced.
Oils and lipids are produced naturally by our skin and help to keep it moisturised by preventing water loss. Face oils are described as substances that assist and complement the natural oils present in our skin.
Face oils have a variety of possible benefits, but their primary function is to provide additional skin protection.
To put it in simple terms we can consider our skin as a brick wall, the skin cells as the bricks, and the oils and lipids the mortar that hold the bricks together and keep things foreign to the skin out.
Face oils are an emollient, which means they soften and seal your skin's outer layer, the stratum corneum, limiting water loss.
Face oils are primarily plant-based and obtained from various sections of plants like flowers, leaves, roots, fruits, bark, and so on.
The potential benefits are unlimited because they can comprise a variety of primary and secondary nutrients. While facial oils are well recognised for their moisturising properties, they can also help with anti-aging and have antibacterial and healing properties.
What to look for in facial oil?
Not all oils are curated in the same way. Look for facial oils that are certified organic, raw, cold- and fresh-pressed, and unrefined.
Those steps provide you with the most attractive, nutrient-rich skin benefits. Beautifully coloured oils with an undeniably fresh and earthy scent are usually pure and unrefined."
Chemically processed or changed commercial oils lack these characteristics of protecting and moisturising the skin. They also contain considerably fewer antioxidants, enzymes, and nutritional contents, all of which are beneficial to your skin. These critical elements are necessary for skin health.
It is important that you face oils include properties like clarity, moisture, and ability to protect against environmental damage that accelerates the ageing process of the skin.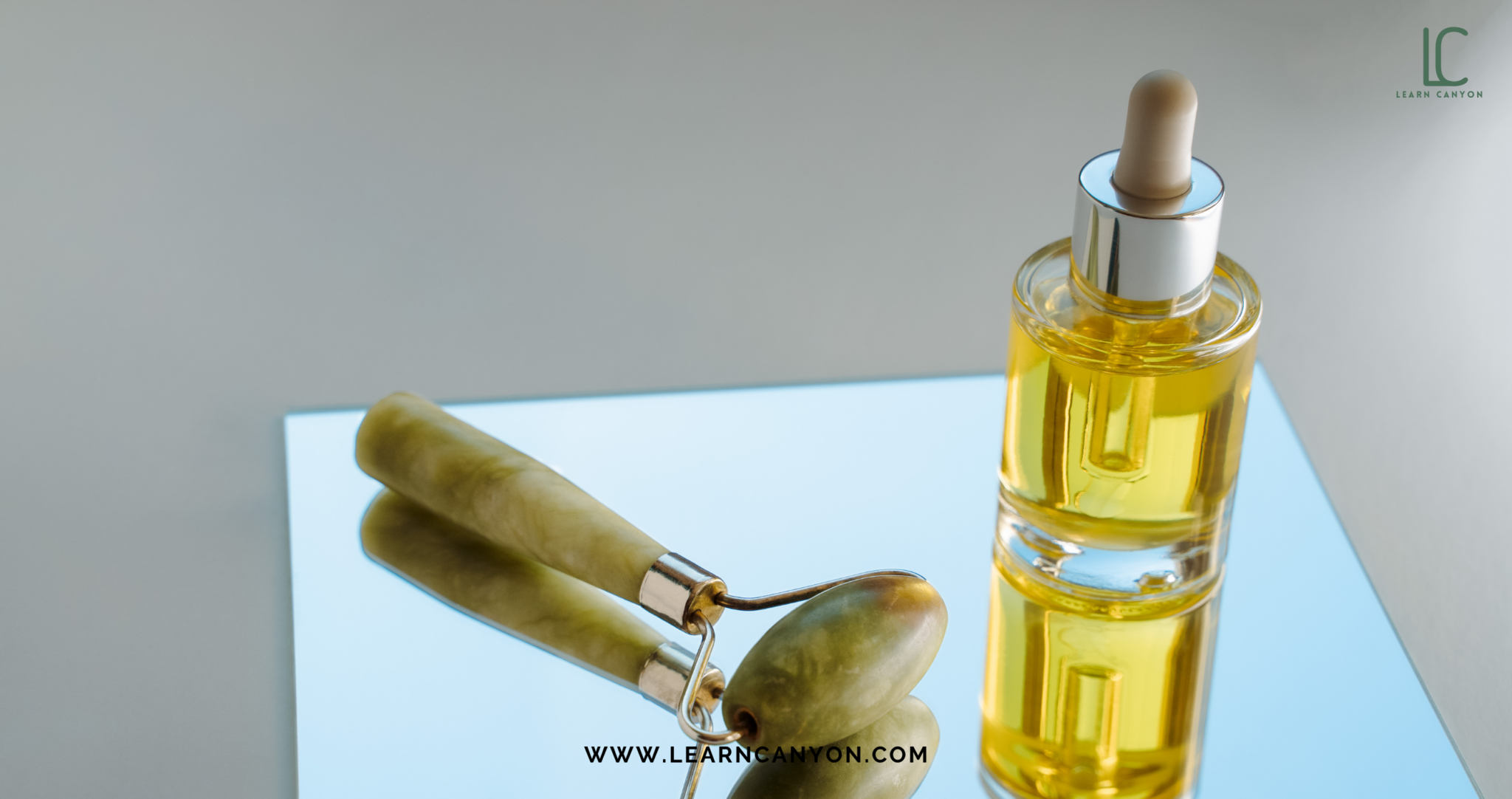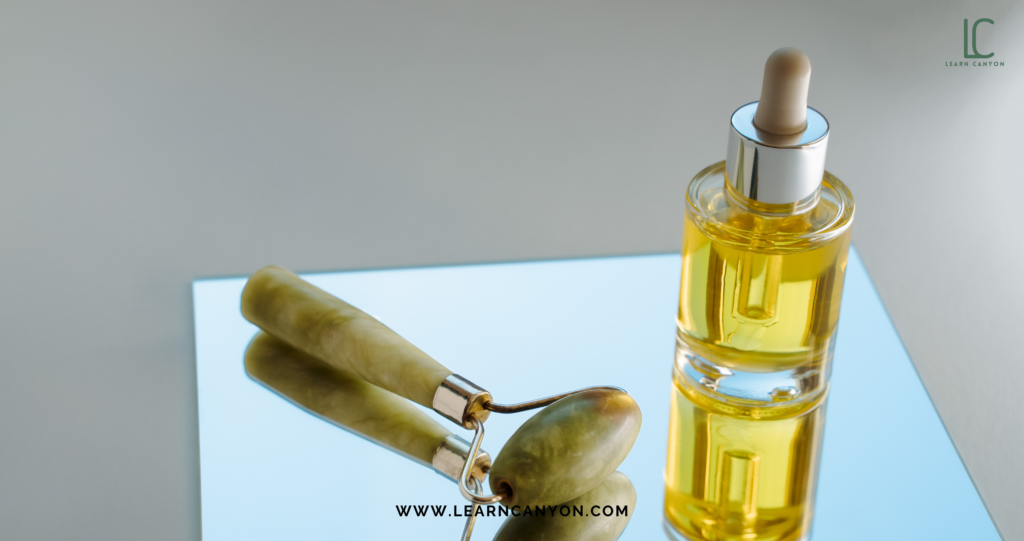 What properties should your face oil possess?
It locks in moisture and provides additional nutrients.
It encourages a healthy-looking radiance.
It can aid in the application of foundation in a more efficient manner. Facial oil has a velvety, sensual texture that makes it an excellent skin care product to use before concealer or liquid foundation.
It has the ability to protect the skin.
It has the ability to keep free radicals at bay.
It's not going to clog your pores.
Who can use it?
Face oils, like any other skin care product, should be added to your routine slowly at first to evaluate how your skin reacts. When used in moderation, face oils prove to be the best supplement for most of the skin types.
Be sure of your skin type before zeroing on any one face oil as. You need to know the exact type of your skin and its demands. For example;
If your skin is acne prone it is best to avoid any face oil as it may tend to further clog your skin pores.
While for dry skin types, there are numerous benefits from using a correct face oil since they work as emollients, sealing and reducing water loss.
Having said that, we will not completely rule out face oil use for acne-prone skin types. The only condition is that it must be light and non-comedogenic.
When you want to try any new oil, the best method is a test run…
By that I mean use small quantities, apply a few drops with your regular moisturiser and just repeat 2-4 times a week. Watch the results. If you observe any break out, it is time to discontinue the application in normal circumstances but may be to try out the oil in extreme dry skin conditions only.
The goal is to pick a high-quality oil that is suitable for your skin type.
What are the basic ingredients?
Of course, the basic ingredients are oils. Typically, your skin type will decide the choice of oils that you can use. There are facial oils made with all kinds of ingredients, and they're chosen for specific benefits.
Since we are using the carrier oils and essential oils as the basic ingredients it is best to add an antioxidant like say vitamin E which will help us to improve the shelflife of the product.
On the whole, lighter oils perform best on oily skin, while thick, occlusive oils work best on dry skin.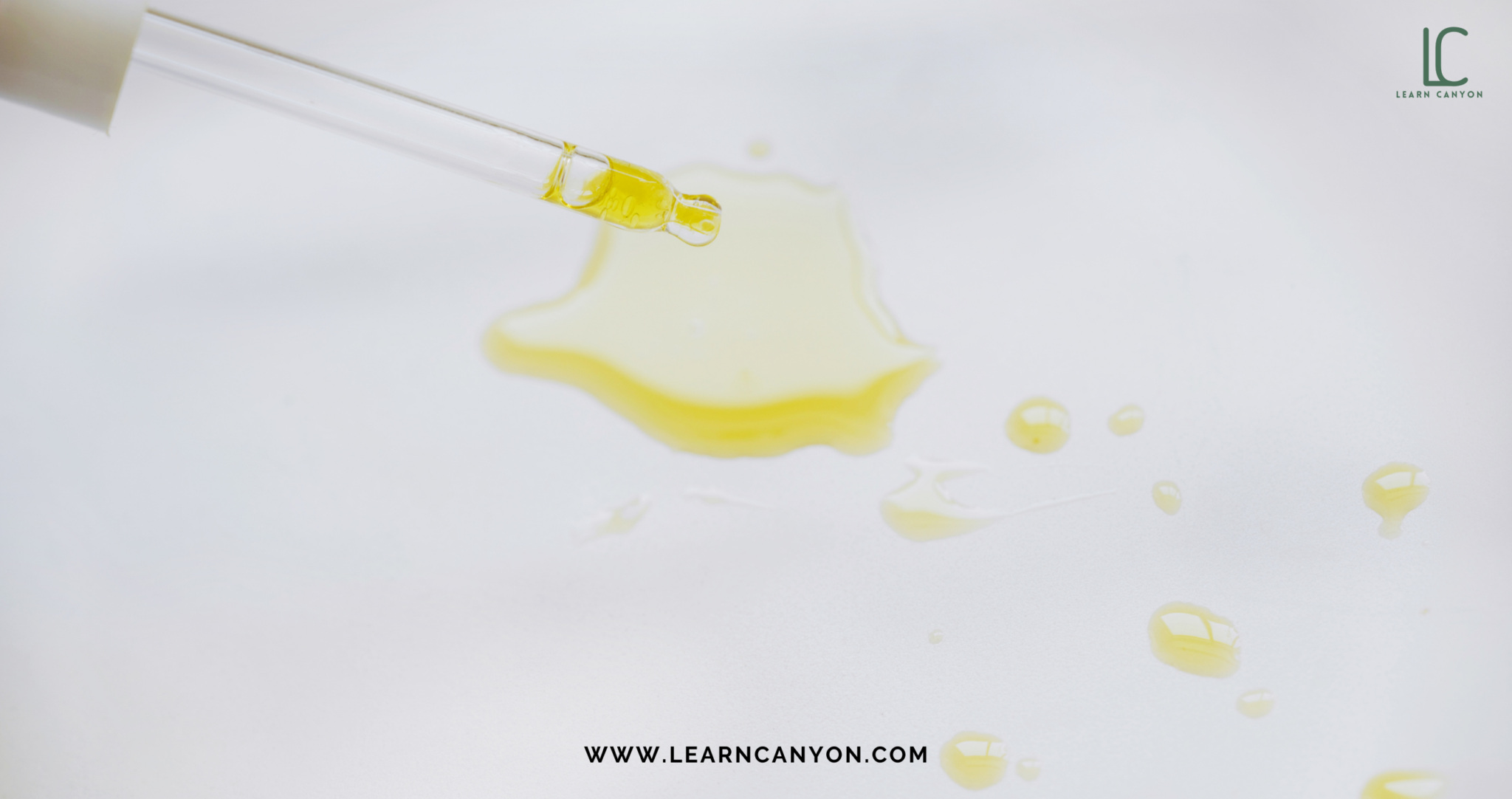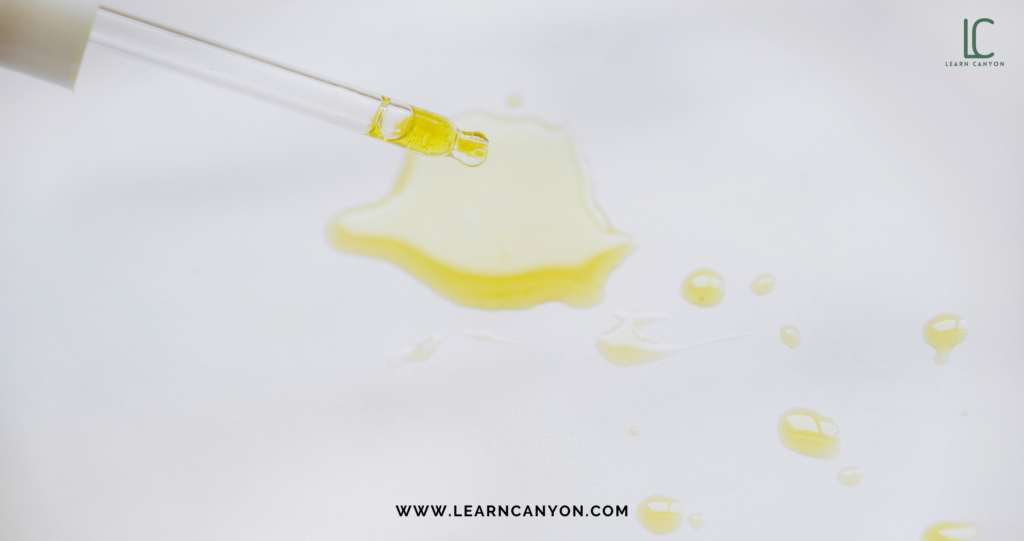 Know your skin type; if you have acne-prone skin, stay away from comedogenic oils including coconut, soybean, palm, and flaxseed. When it comes to dry skin, more occlusive oils may be beneficial.
However, if you have oily or acne-prone skin, you should use anti-inflammatory, oil-regulating oils like hazelnut, jojoba, or perilla.
Synthetic oils and mineral oils must always be NO-NO.
These oils are falsified and may create an illusion of nourished skin, but in fact they don't actually help skin on the cellular level.
Formula: to make 100 ml facial oil
Grapeseed oil – up to 100ml
Jojoba oil – 8 ml
Hemp seed oil – 8ml
Vitamin E- 0.5ml
Palmarosa essential oil – 2ml
Bergamot essential oil – 0.5ml
Lemon essential oil – 0.5ml
Lavender essential oil – 0.2ml
This formulation is not complex at all, but is a very powerful combination of ingredients. Let us look at each ingredient and understand its importance to the formulation.
Oil blend:
The blend of grapeseed, jojoba and hemp oils is light and helps in restoring the balance of the oily or combination skin type. These are light carrier oils that are absorbed easily into the skin and do not make it greasy. These oils are all natural and also help in carrying the benefits of the essential oils to the deeper layers of the skin.
Vitamin E:
Vitamin E in the form of alpha-tocopheryl acetate (ATA) is commonly found in skin care products. Tocopheryl acetate, tocopherol acetate, and vitamin E acetate are some of the other names for Vitamin E.
Vitamin E is an antioxidant, which means that it can stop or reverse the damage that free radicals cause to cells. It can also reduce inflammation around the body.
Palmarosa essential oil:
The aroma of the essential oil is pleasant, sweet, floral, and rosy. It's primarily known for its skin-care benefits, which include a balancing effect as well as antibacterial qualities. It can help moisturise dry skin and balance oily skin's sebum discharges. It also improves the appearance of weary or ageing skin by toning and revitalising it.
Lemon essential oil:
Lemon essential oil tones the skin. When diluted and applied topically, it can improve circulation. It has a clarifying impact on oily skin and toning characteristics that aid with wrinkles and spider veins.
Lemon essential oil, like other citrus oils, has antibacterial characteristics.
It aids in the treatment of skin problems, such as acne.
It is an astringent, meaning it tightens pores and reduces sebum production.
Bergamot essential oil:
Bergamot oil has a toning effect on the skin. It's especially good for combination or oily skin because it helps to balance things out. All skin types can benefit from bergamot essential oil.
It has antiseptic properties. Antiviral and antibacterial activities are found in the oil.
It soothes and conditions skin. Bergamot oil can assist to enhance the appearance of scars and is soothing to dry, irritated skin.
It improves overall feelings of well-being.
Lavender essential oil:
Lavender essential oil is excellent for wound healing. It has antiseptic qualities that help to keep infections at bay. It efficiently tones, revitalises, and rehydrates the skin. It aids in the softening and conditioning of the skin. It also has a cooling effect and heals the skin.
How to make it?
Pour the measured quantity of the oils into a bowl. Add the essential oils and mix well.
Pour into a sterilized bottle and place a tight-fitting lid or dropper on it.
Shake well before use. Store in the fridge. Keeps for up to 3 months.
Apply a few drops to the fingertips and massage into the face and neck, using upward-sweeping motions, avoiding the delicate eye area. Use at night or under your everyday moisturizer if your skin is in need of additional hydration.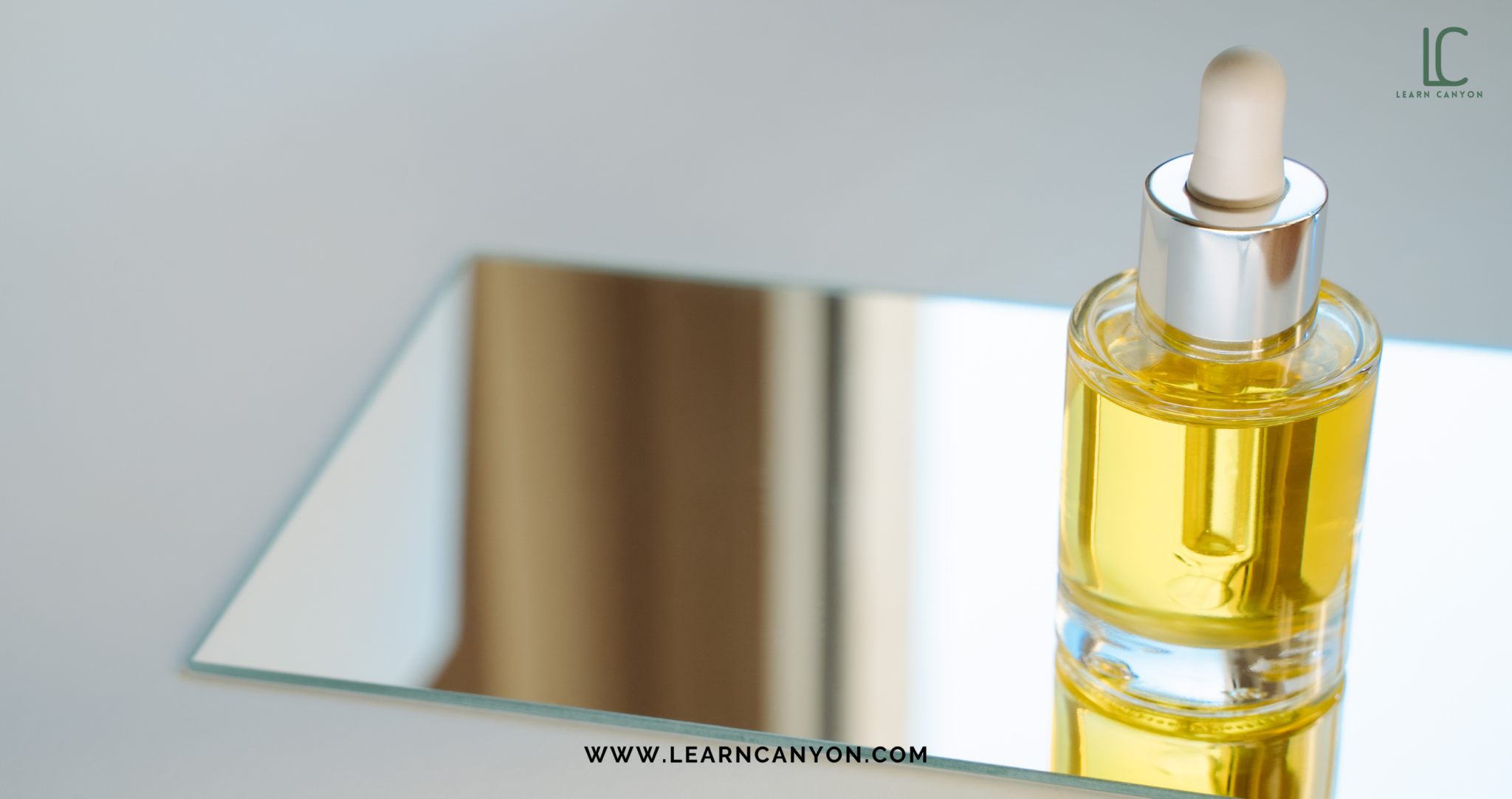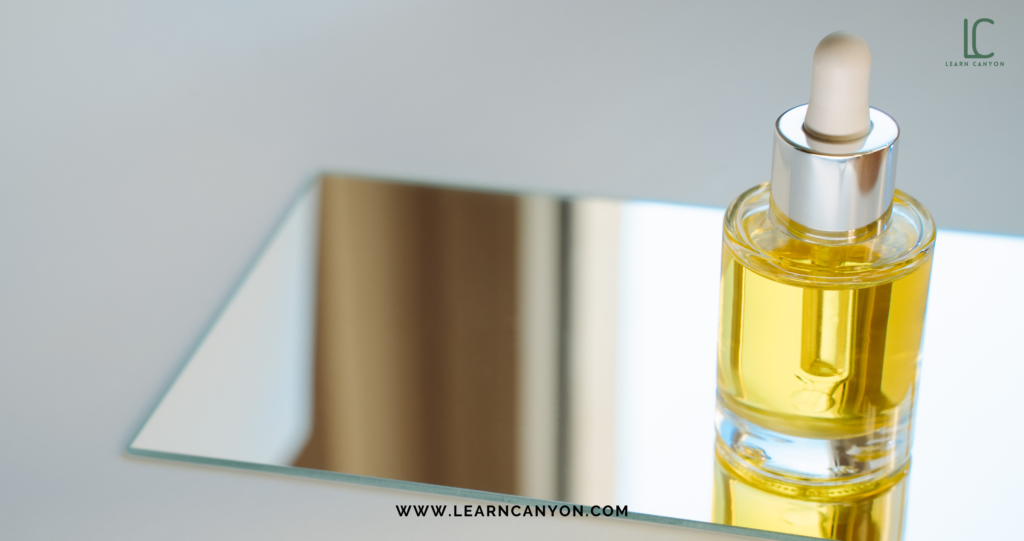 To wrap it up we can say,
A hurried lifestyle, rising temperatures, restless nights, and poor eating habits can all cause our faces to appear dull and tired, as well as acne prone. To get rid of them, we wind up spending hundreds of dollars in salons and on high-end cosmetics. All of these items may appear to provide us with flawless skin at first, but they may hurt our skin in the long run.
This Face oil is incredibly useful to our skin and can help us with a wide range of issues. It can help to combat dryness and transform dull, dry skin into nourished and radiant skin. It helps to reduce inflammation, irritation, and serenity of the skin. It also moisturises your skin, reduces blemishes, and fights the signs of ageing.
If this has aroused your interest, go ahead and make this miracle elixir at home.
Frequently Asked Questions
Is it safe to use them on acne-prone skin?
It's a common misperception that oils cause acne. Indeed, facial oils can aid in the regulation of oil production, resulting in fewer breakouts.
However, everyone's skin is unique. Before using a new product, we always recommend patch testing to see how your skin reacts.
Which skin types will benefit most by using facial oils?
Keep in mind that virtually all skin types will benefit from adding a clean facial oil to their daily skin care routine, including oily, acne-prone skin.
Is it safe to rub oil on the face?
It is absolutely safe. If you're scared that rubbing oil into your skin would leave you sticky, glossy, and prone to breakouts, don't be. It is just a myth.
You will be pleasantly surprised to discover that all of the face oils absorb quickly.
There is no dazzling shine, oily remnants, or suspicious outbreaks. This is true as most face oils contain carrier oils that are also called dry oils.