Do you love formulating a simple powder face scrub? If yes. Drum roll, please…
We at Learn Canyon are eager to start A blog series in which we will be introducing our reader's simple skincare & haircare formulas which can help them to understand a formula professionally. These blogs will be run under the "How To" series.
The best part of this series is the simple recipes, but a lot of scientific knowledge that it comes along with.
The first in the series is a topic which triggers a lot of thought, anxiety and enthusiasm. A lot of different emotions, aren't they!
Each person is somewhere concerned, bothered in one way or another about the health of their skin, particularly the facial skin.
Today we are going to learn:
How to make a simple powder face scrub?
We need an effective formulation that will help us to keep our facial skin.
Here, we need to be clear that clean does not only mean clean and free from dirt and grime but, clean also means looking fresh and healthy.
The first in the series is a face scrub which can be made professionally and can be sold out in the market.. To start with there are a few things which we must understand before moving on to the formulation part.
First, we must understand the requirement or the need for such a product. This is necessary so that we can formulate a product that satisfies all our needs.
We all are aware that, for a healthy- and fresh-looking skin. we need to follow a stringent skincare routine.
In this routine exfoliation or removal of the dead skin cells is an important part and one should not miss out on it. A healthy skin routine will generally include a number of steps right from cleansing, toning, moisturising, sunscreen, etc.
You may think how many steps should a skincare routine include?
There are 7 steps a skincare routine should include.
Facial Cleanser – For deep cleaning
Facial Essence – For deep nourishing
Facial Cream – Facial Cream
Facial Toner – For even tone skin
Facial Serum – For the Mandatory moisturization
Facial Elixirs – For deep cleaning
Under eye cream – To vanish the tired look away.
Check out our 7 step skincare routine formulation (professional).
For the cleansing of the body in general a cleansing product like a soap or a body wash is used. But when we need to cleanse our face, we prefer to use specific products designed for cleansing the delicate facial skin.
The face washes are a very common type to use.
Sometimes a face scrub may also be used not on a regular basis though. We must understand that there is a difference between a facial Scrub and a face wash.
Definitely, a face wash is a product that is usually smooth in texture. It is used to remove the oil and dirt on the surface of the skin. It cleans the superficial part of the face.
It is not harsh and does not damage the delicate skin on the face.
On the other hand, a facial scrub is a product which may have some gritty fine particles (exfoliants) that are particularly used to exfoliate the dead skin cells, and eventually wash them off.
But, the drawback of the exfoliation action in facial Scrub is that it can irritate your skin and may cause skin break out if used overly.
Then what should be done to keep your facial skin free from oil and dirt?
It is very important and imperative for a good skincare routine to include products that are effective but at the same time safe for the user.
So, the option can be to use a facial scrub which will give a good exfoliating effect and remove the oil and dirt from your skin but at the same time not damage the skin.
Now is the time when you can start formulating your own facial scrubs.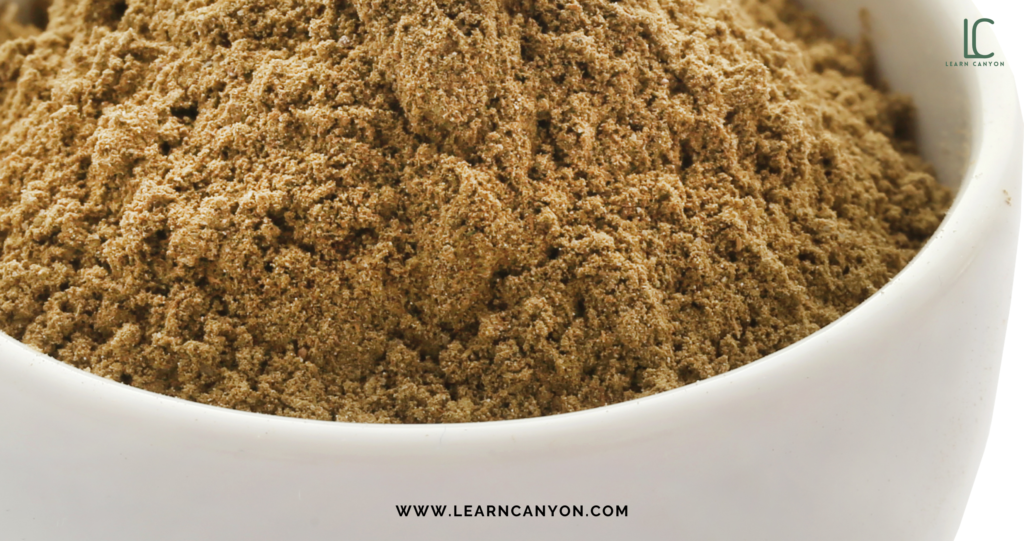 What is a Face Scrub?
A face scrub is a type of skincare that exfoliates the skin. It aids in the removal of dead skin cells from the surface of skin, lowering the possibility of clogged pores and acne breakouts.
The coarse particles in facial scrubs help to exfoliate the skin. When you use a face exfoliant, the granules rub against your skin and remove all of the debris that has accumulated in your pores.
It also eliminates dead skin cells, smoothing and softening your skin.
A decent facial scrub can help you achieve healthy, beautiful skin by incorporating it into your weekly skincare routine.
Why use a Face Scrub?
A face scrub (exfoliant) is used basically for the following benefits it gives to the skin;
It helps to remove the dead skin cells by exfoliation and hence also improves the skin's absorption capacity.
It helps to unclog the skin pores, a feature extremely important for oily acne prone skin.
Helps to remove dry flakes of the skin and also reduces the acne scars.
It also prevents the ingrowth of hair, a major cause of pimples or acne.
Improves the skin texture and makes it soft and smooth.
Who can use the face scrubs?
An exfoliating face scrubs can be used by people with any skin types like dry, oily, combination, sensitive or normal skin types. The exfoliating ingredients in the face scrub should be selected according to the skin type.
What are the basic ingredients in a face scrub?
Any scrub / skin exfoliator is formulated with a combination of a few basic ingredients like
Carrier oil:
oils like sweet almond, coconut, jojoba, safflower, rosehip, sunflower, grapeseed, argan, evening primrose, etc., all fall in the carrier oil category.
Carrier oils are light in nature and do not leave the skin very oily or heavy film on the surface. They are very well absorbed into the skin and carry many active ingredients along with it. They are commonly used to dilute the essential oil.
Exfoliant:
There are two major types of exfoliants. Physical (sometimes known as mechanical) and chemical exfoliants.
Physical exfoliants use particles or granules, as well as equipment like washing brushes, to remove dead skin cells. Face scrubs are great for oily and dry skin types since they buff away dry spots and modify skin texture dramatically.
Exfoliants that use chemicals (such as salicylic acid and retinoids) to weaken the links between dead skin cells so that they can be dislodged exfoliate the skin.
A chemical exfoliator unclogs the pore by going deep into it. Those with acne-prone skin should use chemical picks.
An essential oil if desired.
Face scrubs can be formulated in different ways and forms. Some may be dry powders, some suspensions, gels, cream, etc.
When formulating a face scrub a few things need to be borne in mind.
Type of skin and the skin condition. The availability of ingredients and the basic purpose.
Today we shall be formulating a basic powder face scrub.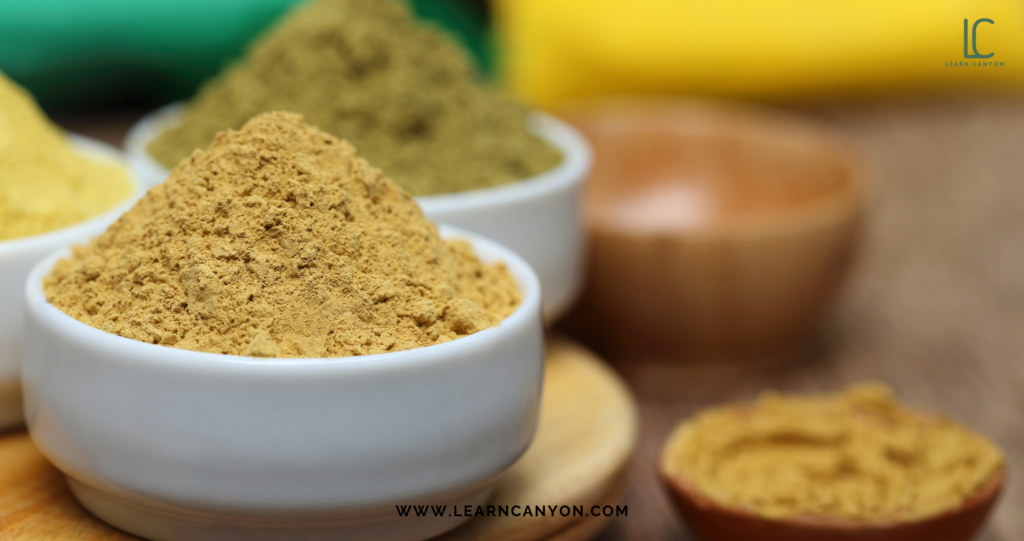 Formulation: Ingredients Quantity in gms.
Sesame seed powder coarse – 20
Almond powder – 10
Sandalwood powder – 60
Indian gooseberry powder – 5
Neem leaf powder – 5
This formulation looks very simple but is a very powerful combination of ingredients. Let us look at each ingredient and understand its importance to the formulation.
Learn to make skincare products professionally. Join our Certificate in Organic Skincare Formulation Course. 
Sesame Seed Powder: Acts as an exfoliant
It promotes healthy skin and aids in skin repair. Sesame seeds keep the skin warm and moisturised. They contain anti-inflammatory characteristics that aid in the treatment of redness and other face skin problems by removing pathogens and other factors that cause skin infections. The seeds' antioxidant qualities aid in the prevention of ageing.
Almond Powder: Acts as an exfoliant
The contents in almonds, which include a variety of vitamins, proteins, and minerals, are beneficial to your skin. Women have traditionally relied on almond powder for face and almond paste for face to renew their complexion, and badam face pack is an age-old beauty recipe.
Any almond face pack has the benefits of decreasing wrinkles, whitening, and moisturising the skin. The almond's aesthetic benefits are well-founded. Almonds work best for all skin types, oily, dry, acne prone, ageing, etc. 
Sandalwood powder: Functions as an active
Sandalwood powder is an antibiotic that fights acne-causing germs, exfoliates the skin, heals sunburn, eliminates tan, and lowers indications of ageing such as dry skin and wrinkles. Sandalwood has a nice scent that instantly lifts your spirits.
If you're having difficulties with acne, pimples, or dry skin, we recommend using sandalwood powder instead of commercial cosmetic products. It provides a variety of health and beauty benefits, including the ability to treat skin rashes, blemishes, acne, and a variety of other skin issues. The benefits of sandalwood for your skin are vast and varied.
Indian Gooseberry (Amla) Powder: Functions as an active
it is a natural and the purest form of vitamin C. The Indian Gooseberry or Amla powder helps in slowing down the ageing of skin as it promotes better skin by rebuilding the cells from within and rejuvenates the skin.
Neem Leaf Powder: Functions as an active
As a medicinal plant, neem is extremely popular. The antibacterial, anti-inflammatory, antioxidant, and therapeutic effects of neem leaves and extracts are well-known. This wonderful herb is high in fatty acids, vitamins, and minerals, all of which are essential for good skin.
Neem powder effectively removes dirt, oils, and pollutants from the skin. It's a natural exfoliant that aids in the removal of blackheads and whiteheads. The antioxidants in neem powder also aid in the reduction of blemishes and hyperpigmentation, as well as the promotion of an even skin tone.
How to make this face scrub?
Collect all the ingredients required in the formulation.
Using an appropriate weighing scale accurately weigh the ingredients separately.
Now add the ingredients one by one to a large mixing bowl and mix well using a spatula.
Fill in a wide mouth glass jar with a tight lid. Store in a dry place.
When using powders make sure the powders are not too smooth but should be a little coarse. Particularly the sesame seed powder should not be finely ground as it may then exude oil.
Directions for use:
This universal scrub can be used with different vehicles or additives to make a paste. The choice depends on the skin type and effect desired. The different vehicles used can be;
Water or rose water or herb infused water: for oily skin or acne prone skin
Raw milk or curd: for dry skin or ageing skin
Buttermilk: for all skin types
Spoon out enough powder exfoliating scrub and make a paste with anyone of the above additives.
Apply a thin layer on the face.
Massage in small circular light strokes. Leave it on for a few minutes. Let dry.
Rinse with water and pat dry.
Apply any light moisturiser or toner.
To recap, a face scrub is a product that can be used by anyone, man or woman with any skin type. It is designed to achieve deeper and effective cleansing and exfoliating the skin of the dirt, grime, makeup, sebum which are considered to be the root cause of many skin problems. Try formulating your own scrubs and see the results first hand.
If you enjoy formulating skincare products then we have a perfect fit for you.
Formulate 100 Organic Skincare Formulas today. Join 100 formulations in 100 days challenge. Get your copy of "For your cosmetics" 100 organic skincare formulations.
Frequently Asked Questions
When and how should you use a face scrub?
No matter which type of skin you have, scrubbing your face is a good routine to follow. You can most definitely use a gentle exfoliant once or twice a week or as needed, based on personal preference and your skin type.
After a complete days outing or work it is best to exfoliate (scrub) your face clean. Choose a gentle exfoliating scrub if needed. 
Apply a small amount of the chosen scrub the size of a coin in gentle rotating strokes. Avoid the area near the eyes. After rinsing, pat dry the skin with a towel. You may follow your daily skincare routine after this.
Should a face scrub be used daily?
No, it is not advised to use a face scrub daily. As mentioned earlier face scrubs can be used once or twice a week.
Does Scrubbing Damage the skin?
 It is a myth that scrubbing will damage the skin. If a proper product is chosen and applied carefully, scrubbing with a good exfoliating agent will not damage your skin.
Only if the exfoliant is too coarse or has sharp edges or if extreme pressure is applied while massaging there is a chance of tears on the skin surface.
Can Scrubs cure pimples?
No, your pimples will not be treated with the face scrub. Scrubbing your face when you have pimples, on the other hand, might irritate your skin and cause a burning sensation.
Face scrubs, on the other hand, can help prevent pimples by exfoliating dead skin cells.
What is the difference between face scrubs and leave-on exfoliants?
Face Scrubs are predominantly designed to do the surface cleansing of the skin. while the AHA (alpha hydroxy acid) or BHA (beta hydroxy acid) exfoliants are extremely different in terms of their effects and mode of action.
Scrubs can only refine the skin's surface; they can't get rid of the thick, built-up layers of dead skin caused by UV damage or a misbehaving pore lining. Scrubs also don't work as well as leave-on exfoliants at reducing white bumps and other blemishes.
AHAs and BHAs can penetrate all of the dead layers of the skin, making it appear younger and hydrating it beyond the surface. Plus, no scrub can exfoliate straight inside the pore and enhance the cleansing like BHA exfoliating leave on formulation.
Is it advisable to use both a face scrub and an exfoliant?
This is totally acceptable, especially if you enjoy the extra-clean (but never tight or dry) sensation provided by a well-formulated scrub. Face scrubs are designed to provide additional cleansing and softening advantages. They don't work in the same way as AHA or BHA exfoliants; instead, their effects complement one another.
Where can I learn how to make skincare professionally?
Learn Canyon is a leading online learning platform for organic skincare and haircare formulation, On a mission to empower entrepreneurs and change their life by providing value through our wide range of formulation courses. Join us. We are here to teach you methods of creating your own skincare products.