When you wash your face at night, you should aim for more than just makeup removal.
There should be some product that removes leftover skincare and environmental pollutants that can lead to premature aging and skin problems such as acne. Additionally, it should smell like a dream come true.
This product should not only remove all of your makeup and skincare at the end of the day, but it should also use healthy antioxidants and ultra-rich oils and butters to dramatically soften your skin.
You'll wake up with skin that's so soft that everyone will think you just had a facial.
 There are several ways to remove makeup, including oils, foams, soaps, scrubs, and wipes, but our favorite way to get a deep clean is with a organic cleansing balm. 
You've probably guessed by now that we'll be learning all about cleansing balms in today's blog.
Balms are well-known for their ability to dissolve makeup and rejuvenate the skin without causing irritation.
They are also suitable for all skin types and skin problems. If you have still not decided about preparing a cleansing balm of your own?
Then here's everything you need to know about them, as well as the reasons why we adore them so much.
What is meant by Organic cleansing balm?
Cleansing balms are creamy, rich cleansers that remove dirt and impurities without drying out your skin or removing its natural oils. Balms can be used to remove eye or lip makeup because they are often made with natural ingredients that will not irritate sensitive skin.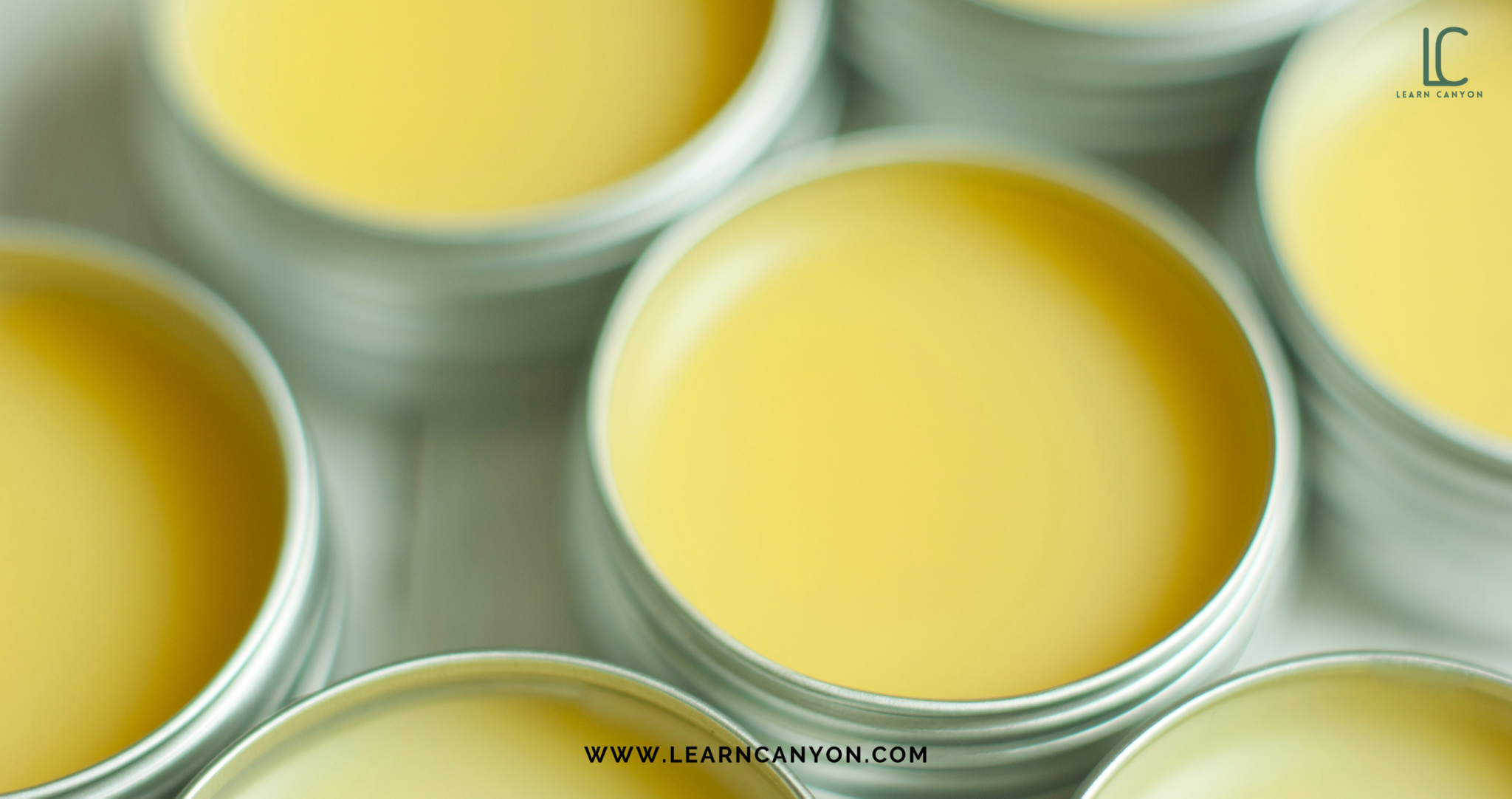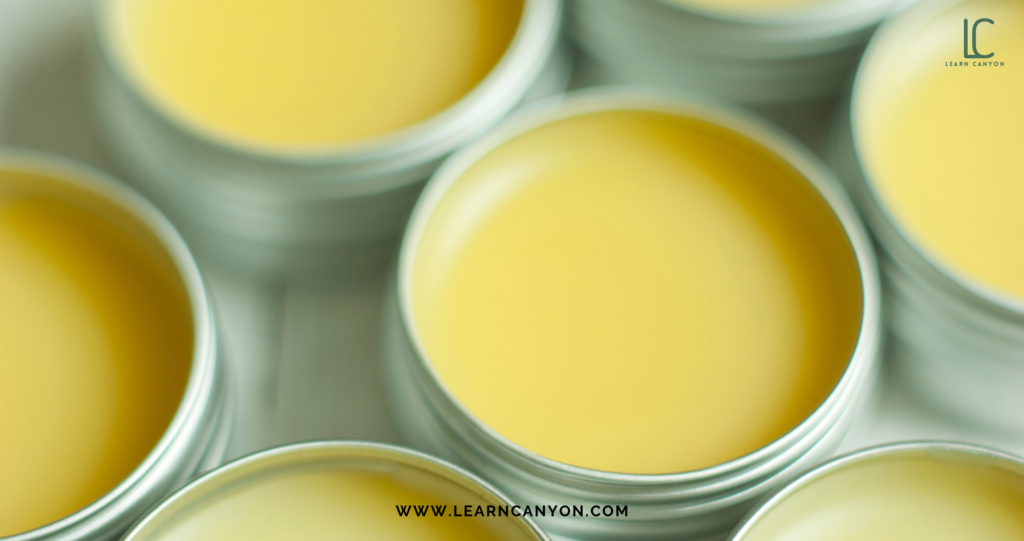 How to use a cleansing balm
Applying an organic cleansing balm with dry hands on dry skin(which is not wet) is ideal. 
1. Take 1 teaspoon of cleansing balm, try to melt it by performing circular movements between your dry fingers of both hands.
2. After it has been melted, gently massage it into dry skin (which is not wet) in circular motions. If you wear eye makeup or lip make up, spend more time massaging the eye & lip area to ensure that all of the makeup gets mixed in the balm.
3. Once the makeup has dissolved, apply lukewarm water to the skin and massage in gentle circular motion.
4. Lastly, wipe away with a warm, damp cloth or cotton pad. After removing the cleansing balm, your skin will feel clean and refreshed.
Why Cleansing Balm?
An organic cleansing balm is an oil-based cleanser with a more semi solid consistency. 
The oils in cleansing balms not only help to break down makeup, but also to clean away dirt, sunscreen, and other products from the skin.
Because the balm contains not only oils but also nourishing emollients and waxes, it is able to cleanse the skin without leaving it dry.
It provides Multi-Miracle Glow to your skin. It's a lightweight but powerful cleanser that melts away makeup and gently removes impurities without stripping the skin.
It deeply moisturizes the skin as it cleans.
Who can use cleansing balms?
They are especially beneficial to people who have dry, dehydrated, or sensitive skin. Cleansing balms are effective for these skin types because they provide an immediate increase in moisture to the skin and are gentler when removing makeup.
This keeps the skin nourished and soft without causing irritation or redness. It is a common misconception that cleansing balms are only beneficial to people with dry skin.
In fact, oily skin types can benefit as well because the oils in the balm gently break down excess oil on the skin leaving skin soft and supple.
Our formulation of Cleansing balm contains butters and oils with cleansing ingredients.
These cleansing ingredients are known as "surfactants, or surface active agents" and they are an essential component of a good cleansing balm.
Without surfactants, the oils in the balm will not wash away from the skin, resulting in clogged pores, excess oil, and breakouts.
The silky, oil-based formula is the wonderful way to a cleaner, clearer complexion, no matter how many layers of sunscreen or waterproof mascara you've applied throughout the day.
Once you start double-cleansing, you'll never leave it.
Mango-Sunflower cleansing balm
| | | | |
| --- | --- | --- | --- |
| Ingredients | Percentage(%) | Weight in grams (to make 50g) | Purpose in short. |
| Phase A | | | |
| Mango butter | 15 | 7.5g | Nutrient |
| Cocoa butter | 10 | 5g | Softner |
| Shea butter | 5 | 2.5g | Emollient |
| Beeswax | 4 | 2g | Thickener |
| Olivem 1000 | 4 | 2g | Emulsifier |
| Cetyl alcohol | 1 | 0.5g | Emollient |
| Lanolin | 0.5 | 0.25g | Emollient |
| Sunflower oil | 60 | 30g | Base oil |
| Phase B | | | |
| Essential oil (orange, lemon or vetiver any one) | 0.5 | 0.25g | Perfume |
All of these incredible ingredients nourish the skin and are high in antioxidants. But still, let's go through each ingredient and see how important it is for our skin.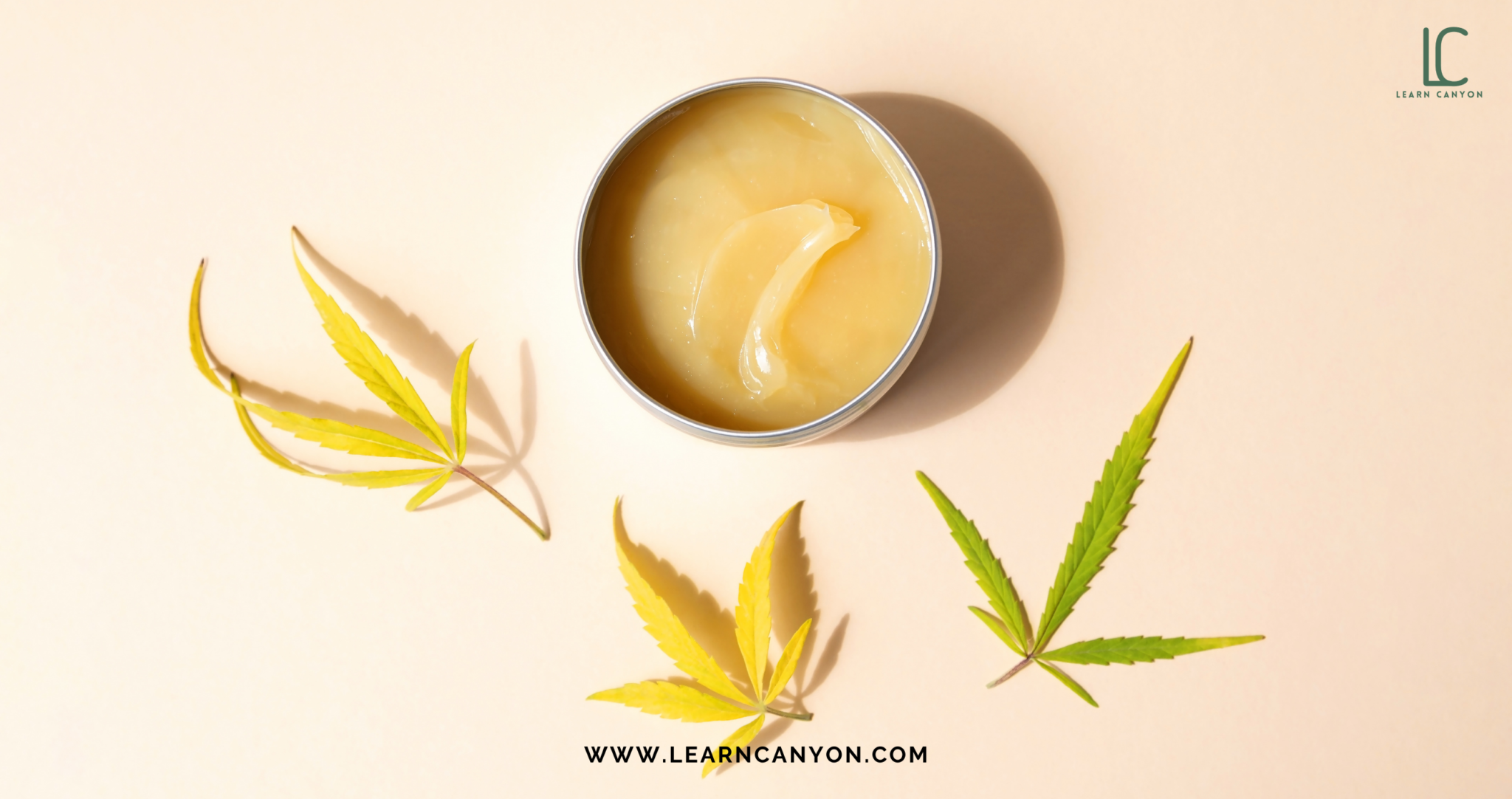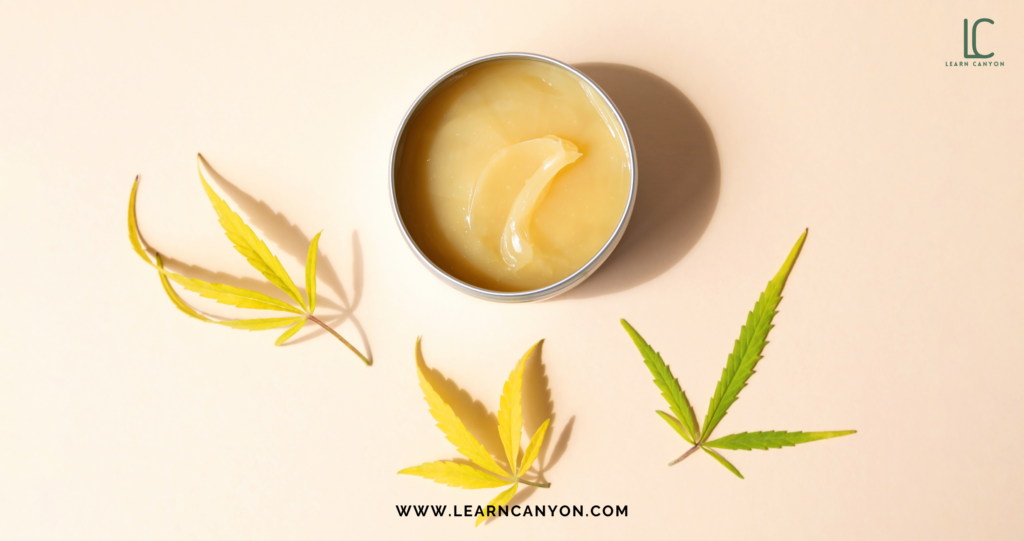 Mango butter:
INCI Name: Mangifera Indica (Mango) Seed Butter.
Mango Butter is a natural, renewable emollient made from the Mangifera Indica tree's fruit, which is high in C18 fatty acids and triglycerides.
It contains a little quantity of tocopherol to prevent rancidity, gives stability to emulsions and softens the skin, has less drag and a longer shelf life, and comes in the form of a soft solid that melts at room temperature.
It improves skin condition, acts as an emollient and emulsifier. Thus added in our cleansing balm.
Cocoa butter:
It is a hydrating agent and helps heal chapped skin. It acts as a moisturizer and prevents signs of aging.It is rich in fatty acids and antioxidants which act as the free radical scavenger and prevents wrinkles and fine lines, dark spots and dull skin. 
Ingredients: Cocoa Butter
Shea Butter:
Shea butter is a fat derived from the nuts of the shea tree. It has an off-white or ivory tint and a creamy consistency that is easy to apply to the skin.
Shea butter is an effective beauty ingredient for softening skin due to its high content of fatty acids and vitamins.
Anti-inflammatory and therapeutic effects are also found in shea butter. Shea butter can help to condition, tone, and soothe your skin, especially on your face.
Shea butter has anti-inflammatory, therapeutic, and emollient effects, as well as anti-aging properties.
Ingredients: Shea Butter
Beeswax:
Beeswax acts as an emollient. In balms, beeswax improves its stability. Helps breaking of applied makeup on skin thus helps widespread cleansing of the face.
Beeswax has a number of benefits on skin such as Hydrating, Softening, Non-Comedogenic, Protective, Smoothing, Regenerative, Conditioning, Soothing, Collagen-Enhancing.
 Anti-Allergenic, Anti-Inflammatory, Anti-Bacterial, Anti-Viral, Protective, Regenerative, Strengthening.
Ingredients: Beeswax
Olivem 1000:
INCI name Cetearyl Olivate & Sorbitan Olivate
Olivem 1000 is a natural emulsifier made from extra virgin olive oil. It binds oil molecules and acts as a skin conditioner. It increases balm's spreadability.
Olivem 1000 moisturizes skin and increases their hydration rate, in addition to its functions as an emulsifier and thickening.
It's gentle enough to use on even the most delicate skin. It is a surfactant and used as a cleanser.
Ingredients: Olivem 1000
Cetyl alcohol:
Cetyl alcohol is a waxy-like solid added to cleansing balm to help stabilize and bind their ingredients together.
It may also make a product thicker or increase the product's ability to foam.
It's great at protecting the skin barrier from drying out and preventing water loss from the surface of the skin.
Lanolin:
This natural ingredient profoundly moisturizes the skin and prevents it from drying out. The natural waxy substance saturates the skin with moisture and leaves it silky smooth for hours. Lanolin will help to prevent any type of skin infection.
Sunflower oil:
In addition to keeping your skin moisturized and wrinkle-free, sunflower oil has the following skin benefits:
It prevents clogging of pores, Sunflower oil is non-comedogenic and highly absorbent.
It provides sun protection, Antioxidants, such as vitamin E, help to dissolve or loosen dirt, grime and makeup on face thereby accelerates cleansing effect on skin.
Essential oil (orange, lemon or vetiver any one)
Everyone now understands why essential oils are used in any formulation. It performs two critical functions.
1. protects the product from microorganisms, thus acting as a preservative; and
2. makes the product more appealing by imparting a pleasant odor. So you can add orange, lemon,rose or vetiver any one essential oil of your choice.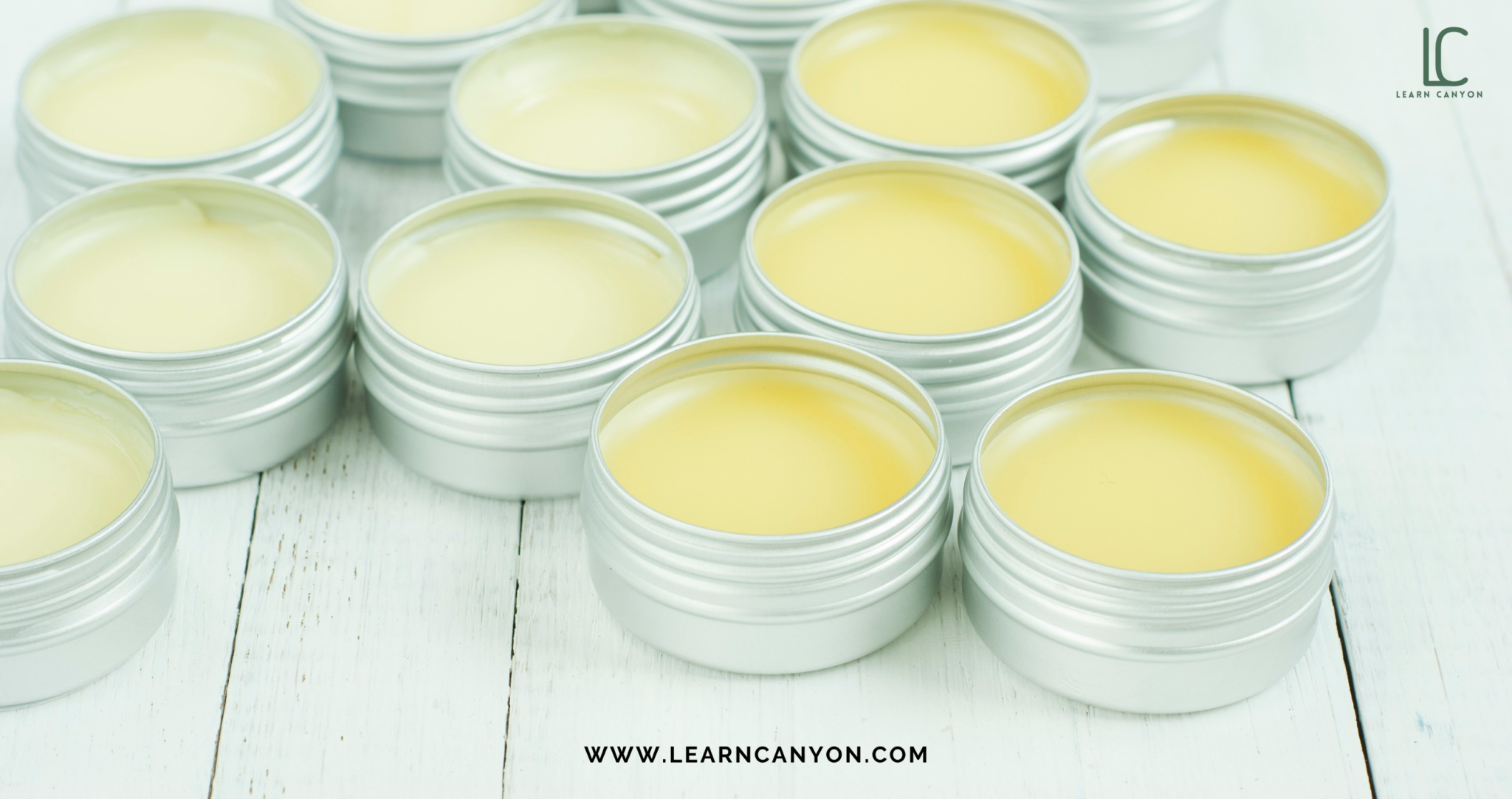 What is the correct procedure for preparing a Mango-Sunflower cleansing balm?
Calculate the ingredients as per batch size.
Collect all the ingredients required in the formulation.
Using an appropriate weighing scale accurately weighs the ingredients separately.
Now add the ingredients of phase A & phase B into different kettles.
Heat kettle containing phase A ingredients on a water bath with gradual stirring using a spatula.
After melting all ingredients stop heating.
Keep the kettle in a cold water bath
At 450C add phase B in phase A with constant stirring.
Mix well.
Fill in a wide-mouth bottle with a tight lid.
Store in a cool, dry place.
Frequently Asked Questions
I do not use makeup products; can I still use cleansing balm?
Yes, of course you can use cleansing balms as they not only remove makeup but also effectively remove dirt and impurities without drying out your skin or removing its natural oils
How to Calculate the ingredients as per batch size?
To calculate the ingredients as per batch size, you must write the formula in percentage, ensuring that it adds up to 100 percent. Then you must decide how much you want to make, for example, 50g. (batch size of 50 g).
You must then convert your percentages to grammes. For example, if you need Mango butter- 15% as per the formula and you're making a 50g Mango-Sunflower cleansing balm, you'll need to cross multiply to figure out how many grammes of mango butter are needed to make 50 grammes total, i.e.
if 15 grammes of mango butter are needed to make 100 grammes of cleansing balm, then X grammes of mango butter will be needed to make 50 grammes cleansing balm.(You have to calculate the value of X)
Can I use an Aluminum kettle to make the cleansing balm?
Balms do not contain water in formulation, so you can use an Aluminum kettle to melt the ingredients, but In case if your formulation contains water then you will have to use stainless steel or glass beaker as water reacts with other metal containers.
Can I use a wooden spatula to stir the batch?
No,I do not suggest using wooden spatula as wood is susceptible for microbial growth. You can use either stainless steel or glass rod for stirring.
Can Cleansing balms be used on all Skin Types?
Cleansing balms are so gentle on the skin that they are suitable for all skin types. It's especially beneficial for people who have dry, dehydrated, or sensitive skin.
Cleansing balms are effective for these skin types because, unlike face wash or scrubs or gel cleansers, they provide an immediate moisture to the skin and are gentler when removing makeup.
This keeps the skin nourished and soft without causing irritation or redness. 
What should I use instead of sunflower oil?
Instead of sunflower oil you can use sesame oil,groundnut oil or  coconut oil (any one or in combination)
 Which is the skin nutrient among all ingredients used in cleansing balm?
All ingredients listed in Phase A are best skin nutrients such as Mango butter, Cocoa butter, Shea butter, Beeswax, Lanolin, Sunflower oil.
What exactly is double-cleansing?
Cleaning your skin twice is referred to as double-cleaning. Depending on your skin type, apply a balm or oil first, followed by a gentle face wash.
Even if you use a good soap and water, you should try another step, use an oil-based cleansing balm that can remove your foundation, mascara, and any remaining sunscreen and work gently on your skin, nourishing and moisturizing it.
If you use silicone, mineral oil, parabens, synthetic colors based skincare products on a regular basis, double-cleansing is a must.