Patchouli (Pogostemon cablin) leaf essential oil
This oil is made from the leaves of the Patchouli plant, which is part of a family of well-known fragrant herbs.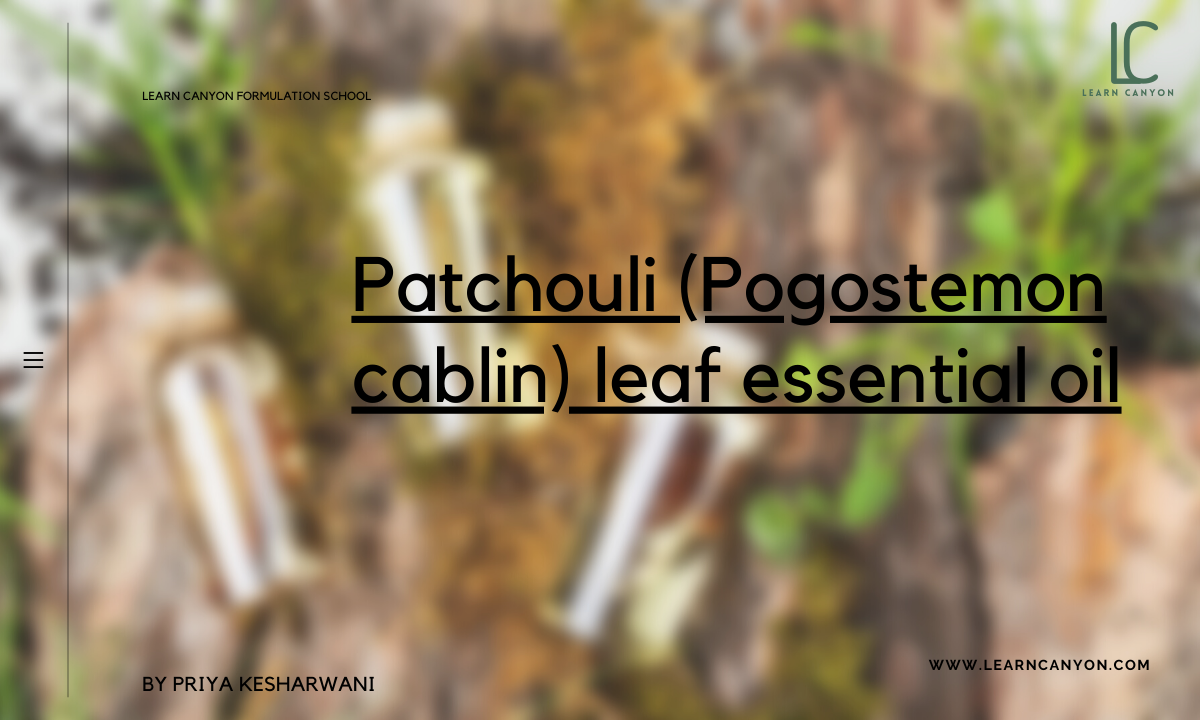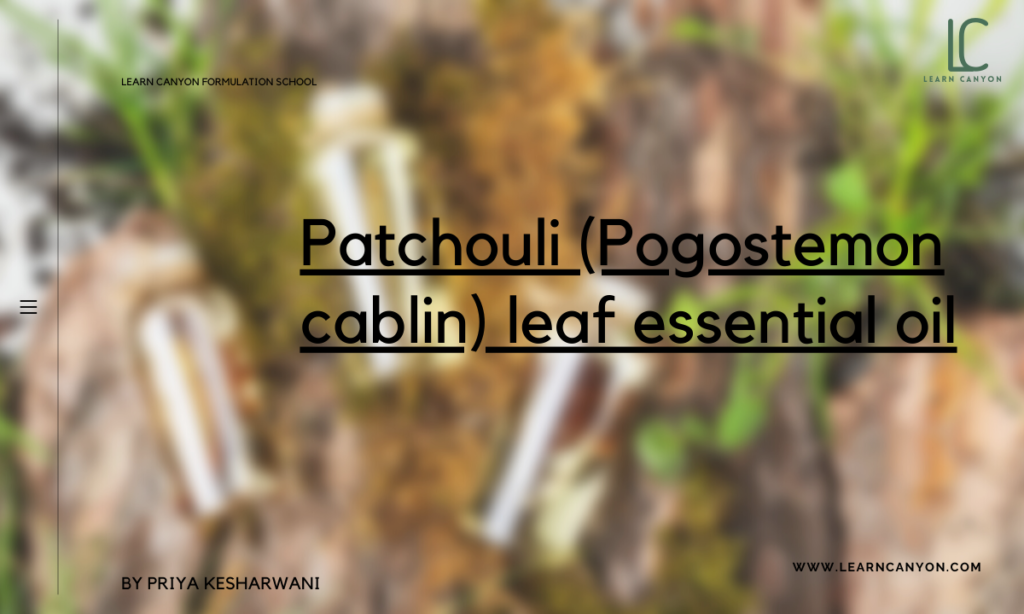 Add a header to begin generating the table of contents
Patchouli leaf essential oil
Essential oils are becoming increasingly popular, and the advantages are becoming more scientifically validated. Today, we'll take a closer look at Patchouli Essential Oil.
What is patchouli leaf essential oil?
Patchouli Oil gets its name from the Hindi word "pacholi," which means "to fragrance." Patchouli is related to other well-known aromatic herbs such as Lavender, Mint, and Sage. Steam distillation is used to extract immature Patchouli leaves from the Pogosteman cablin species.
The essential oils with the highest aroma are thought to be produced by the top 3 to 4 pairs of Patchouli plant leaves. Patchouli Essential Oil is viscous and varies in colour from pale yellow to dark amber or brown. While the plant is native to the Philippines, it is commonly grown throughout South Asia, including India.
| What is it? | This oil is made from the leaves of the Patchouli plant, which is part of a family of well-known fragrant herbs. |
| --- | --- |
| INCI | Pogostemon cablin |
| Appearance | light yellow to a deep amber |
| Texture | thick in viscosity |
| Recommended Usage | 0.5-2.0% |
| Solubility | Oil soluble |
| Melting point | 56 °C (133 °F; 329 K) |
| Boiling point | 287–288 °C |
| pH | 6 - 7 |
| Aroma | Earthy, woody, sweet, and musky smells are blended together. |
| Why do we include it in formulations? | Patchouli will provide your cosmetic application with both a smell and a purpose. |
| How to work with it? | Include during the formulation's cool down phase, and prevent heating if as all possible. |
| Applications | Patchouli Essential Oil can help to deodorise the body, reduce inflammation, reduce water retention, and break up cellulite. |
| Absorption rate | Average to fast |
| Strength | Prevent fungus growth by acting as a natural deodorant. |
| Weaknesses | Irritation and burning: Before applying oils to the skin, dilute them with a carrier oil. |
| Substitution | Lemon, Lemongrass, Lavender, Rosemary, Tea Tree, or Orange. |
| How to store it? | Stored in a cool, dark and dry place. |
| Shelf life | The shelf life of patchouli essential oil ranges from one to fifteen years. |
| Type of ingredient | Essential oil |
| --- | --- |
| Main benefits | Antifungal, Anti-inflammatory, Antiseptic, Astringent, Deodorant, |
| Who should use it | Suitable for all skin types |
| How often can you use it? | Daily |
| Works well with | Clary sage |
| Doesn't work with | Patchouli oil is generally compatible with most, if not all, other skincare substances. |
| How to use | When the formulation is cooling down, this ingredient is added. |
Patchoulol, -Patchoulene, -Patchoulene, -Bulnesene, -Guaiene, Caryophyllene, Norpatchoulenol, Seychellene, and Pogostol are the primary ingredients of Patchouli Essential Oil.
Patchoulol has been shown to have the following properties: Grounding, Balancing and Mood-harmonizing.

Bulnesene has been shown to have the following properties: Anti-inflammatory

Guaiene is known to have the following characteristics: an earthy, spicy scent

Caryophyllene has been shown to have the following properties: Anti-inflammatory, Anti-bacterial and Anti-depressant.
Benefits of patchouli leaf essential oil
Patchouli essential oil has anti-inflammatory qualities that help reduce redness and irritations in dry, irritated skin. Because of its soothing and hydrating characteristics, it can help with eczema, dermatitis, acne, and dry skin.

Patchouli essential oil has a warm, musky perfume that can help neutralise and disguise unpleasant body odour. It's commonly found in deodorants and soaps to keep you smelling fresh all day.

Patchouli oil has the ability to help regenerate cells, which can speed up the healing process. It can help revitalise your skin and enhance the appearance of scars.

Patchouli has many antioxidants that can help keep your skin looking young. Patchouli essential oil can also assist in the scavenging of free radicals induced by sun exposure. It can also boost collagen production and minimise wrinkles and other indications of ageing.

Reduces Acne-Producing Germs-The oil's antimicrobial capabilities help keep acne-causing bacteria at bay. It also has an anti-inflammatory impact on the skin, which helps to reduce swelling and redness, making it easier to get rid of acne.

Patchouli is a natural astringent that can help to balance oily skin by tightening pores and reducing oiliness.
Side effects of patchouli leaf essential oil
It's possible that the oil will cause allergic reactions in certain individuals. As a result, we always recommend starting with a patch test to rule out any irritation or allergies.
How to use it in formulation?
Patchouli oil cannot be used directly on the skin because it is an essential oil. Within the dermal boundaries, it must be first diluted with a carrier oil. Essential oils should make up little more than 1% of the overall mix, according to JC. This component is added to the formulation if it is cooling down.
Works Well With Other Ingredients
Patchouli blends well with a wide range of essential oils and can be used in aromatherapy and cosmetic application. 
Share it on Social Media: