Rose Clay: Excellent For Clearing And Brightening Skin
Rose clay, also known as pink clay, is a soft, natural clay made up of kaolinite.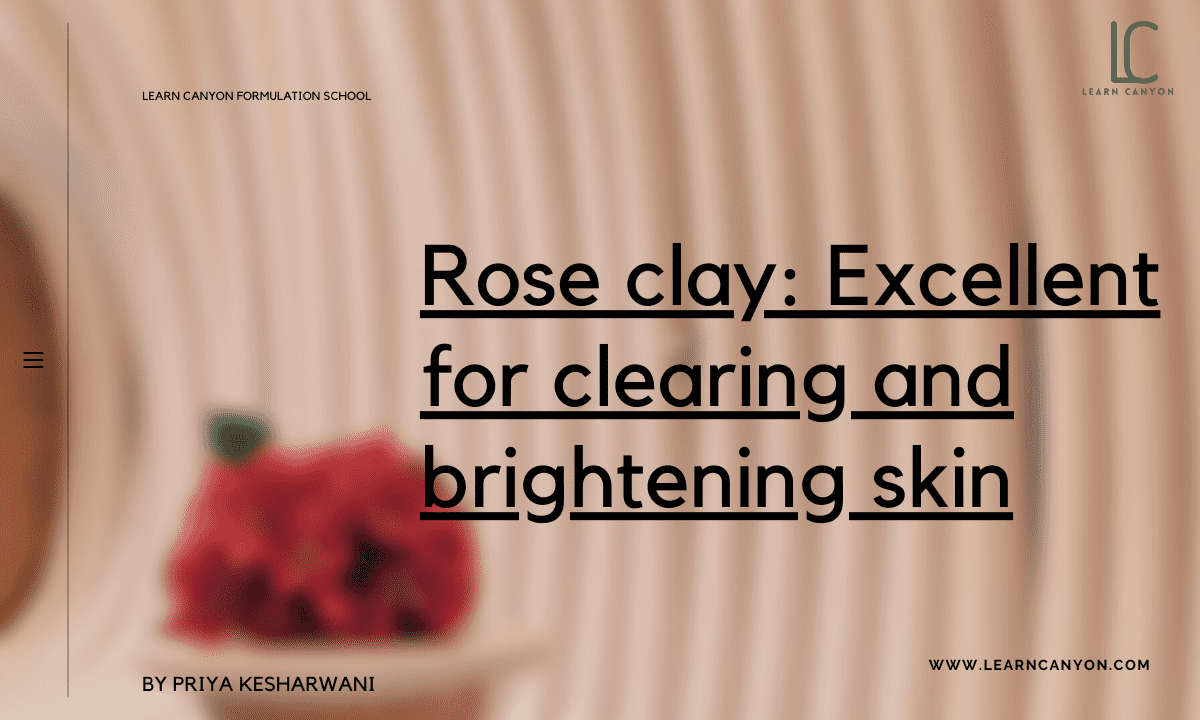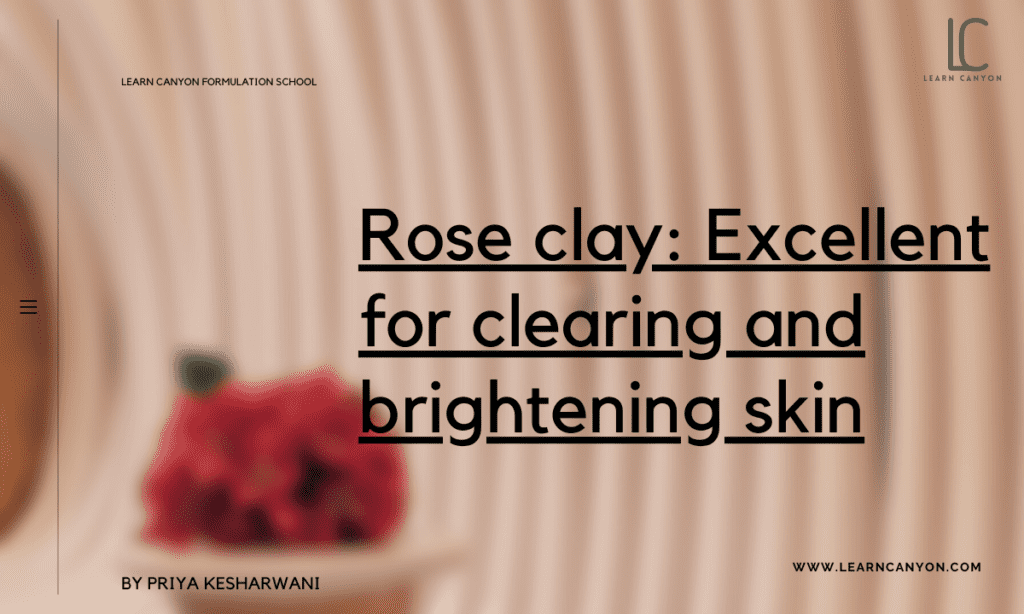 Add a header to begin generating the table of contents
Clay has been used in skincare for thousands of years (the first application dates back to 2500 BC!). It's now one of the most commonly utilised chemicals on the planet. Whether it's dryness, inflammation, sunburn, or oiliness, there's Clay for every problem and concern you have with your skin. But how can you know which Clay is the best fit for you? That's something we're here to help you with. So, let's take a look inside Clay's earthy world.
Rose clay is a mild kaolin clay, which means it's largely made up of kaolinite and is found in nature. Kaolinite is a clay mineral that is also known as a silicate mineral that can be found in some rocks.
When rain erodes aluminium silicate minerals like feldspar, a soft, earthy white mineral emerges. Rose Clay is mined in Brazil (where we get ours), as well as Bulgaria, France, the United Kingdom, Iran, Germany, India, Australia, and other countries.
| What is it? | Rose clay, also known as pink clay, is a soft, natural clay made up of kaolinite. |
| --- | --- |
| INCI | Kaolinite |
| Appearance | Pink powder. |
| Texture | fine texture like kaolin, |
| Recommended Usage | Up to 60% |
| Solubility | Water soluble |
| Melting point | NA |
| Boiling point | NA |
| pH | 6 |
| Aroma | Pleasant |
| Why do we include it in formulations? | This clay is the most moisturising, making your skin soft and supple without being overly dry. |
| How to work with it? | Face masks are the most common application. It dissolves easily in water, exfoliates gently, and does not irritate or dry up the skin. |
| Applications | Rose clay (along with all other clays) is excellent for exfoliating and buffing away dead skin cells, leaving skin feeling smooth and refreshed. The power of rose clay to absorb impurities and oils from the skin is remarkable. |
| Absorption rate | Fast |
| Strength | One of the gentlest clays is rose clay. |
| Weaknesses | Your skin may become dry or irritated if you use rose clay masks too frequently. |
| Substitution | NA |
| How to store it? | Stored in a cool and dry place. |
| Shelf life | Rose clay has a shelf life of two to three years. |
| Type of ingredient | Great exfoliant for the skin |
| --- | --- |
| Main benefits | Rose clay exfoliates the skin gently, aids in the removal of impurities, improves circulation, soothes skin irritation, and decreases inflammation. |
| Who should use it | In general all skin types |
| How often can you use it? | Daily |
| Works well with | It can be combined with a range of other compounds for synergistic effects, such as tea tree oil, apple cider vinegar, and turmeric, to mention a few. |
| Doesn't work with | Combine it with other acne-fighting substances such as acids or retinols with caution, as it can be drying on its own. |
| How to use | Incorporated into formulations during the water phase. |
Kaolin clay comes in the form of Rose Clay. Rose Clay's colour comes from the presence of iron oxides, making it ideal for dry skin types.
Rosse Clay hydrates the skin, reduces irritation, and boosts circulation. Pores and puffiness are gradually reduced by the exfoliating and polishing action.
You may notice a more lifted, firm appearance as your skin adjusts to the regular special treatment. Exfoliation can also assist to balance out skin tone and decrease the appearance of fine lines and wrinkles.
The benefits of rose clay
Most clays can absorb impurities such as dirt, makeup, and oil from the skin, as well as exfoliate to make your skin look younger. 

The quantity of moisture that clay absorbs from the skin varies. 

Rose clay is excellent for nearly all skin types because it does not strip the skin of its natural oils.

Rose Clay is a kind of Kaolin Clay. Iron oxides give rose clay its colour, which makes it suitable for drier skin types. 

Rose Clay reduces inflammation, calms the skin, and improves circulation.
Side effects of rose clay
If you leave a clay mask on for too long or apply it too frequently, your skin may get dry and irritated. Applying this face pack  only once or twice a week is recommended. Rose clay is very useful and does not have any bad effects
How to use it in formulation?
Clay is commonly found in cleansing products because its primary function is to cleanse and purify the skin. Cleansers, face washes, masks, and toners are all included, according to Kizovski.
Work well with other ingredients
It can be mixed with a variety of different chemicals, such as tea tree oil, apple cider vinegar, and turmeric, to have synergistic benefits.
Share it on Social Media: