2020 has seen the start of the pandemic globally leading to a new normal of staying at home and working from home.
While there are Skincare Trends like sanitisers, detergents and skin cleansing grew, a few categories like skincare had to take the flak.
But come 2021 and slowly but surely this industry also took off again as people began to enjoy all skincare regimes like salons, spas at home. Apart from skin cleansing, skincare also grew and is now expected to grow globally at a compound annual growth of 4.8% from 2021 to 2028.
It is in fact growing faster than any other category in the beauty regime. Online sales have increased by an amazing 42% and will continue to grow according to Neilson data.
Globally the pandemic has accelerated this growth as people are now investing in general health and well-being.
2021 was proof that people opted for healthier and high-performance ingredients to give a deeper meaning to skincare regimen.
Not only are they looking at high performing ingredients but have also started broadening their knowledge on ingredients and also where these ingredient come from
K- beauty seems to be picking up globally along with K-pop and K-drama
DIY skincare with easy make at home recipes with ingredients from the kitchen will gain popularity in 2022. A lot of kitchen ingredient recipes can be seen on the net today.
However, these may not always be easy to do due to the availability of materials. An easier route is to learn how to make these recipes by experts . To know more click on the link
With Artificial intelligence used everywhere, the cosmetic industry is not left behind, IA has made it easy to suggest ingredients and combinations for solutions tailored to their specific needs and skin types.
Brands are building inclusive communities for people from all walks of life leading to gender neutral skincare.
People are becoming more concerned about what we as humans are doing to the planet and skincare products are the most polluting ones, so brands have started giving options of refilling their products.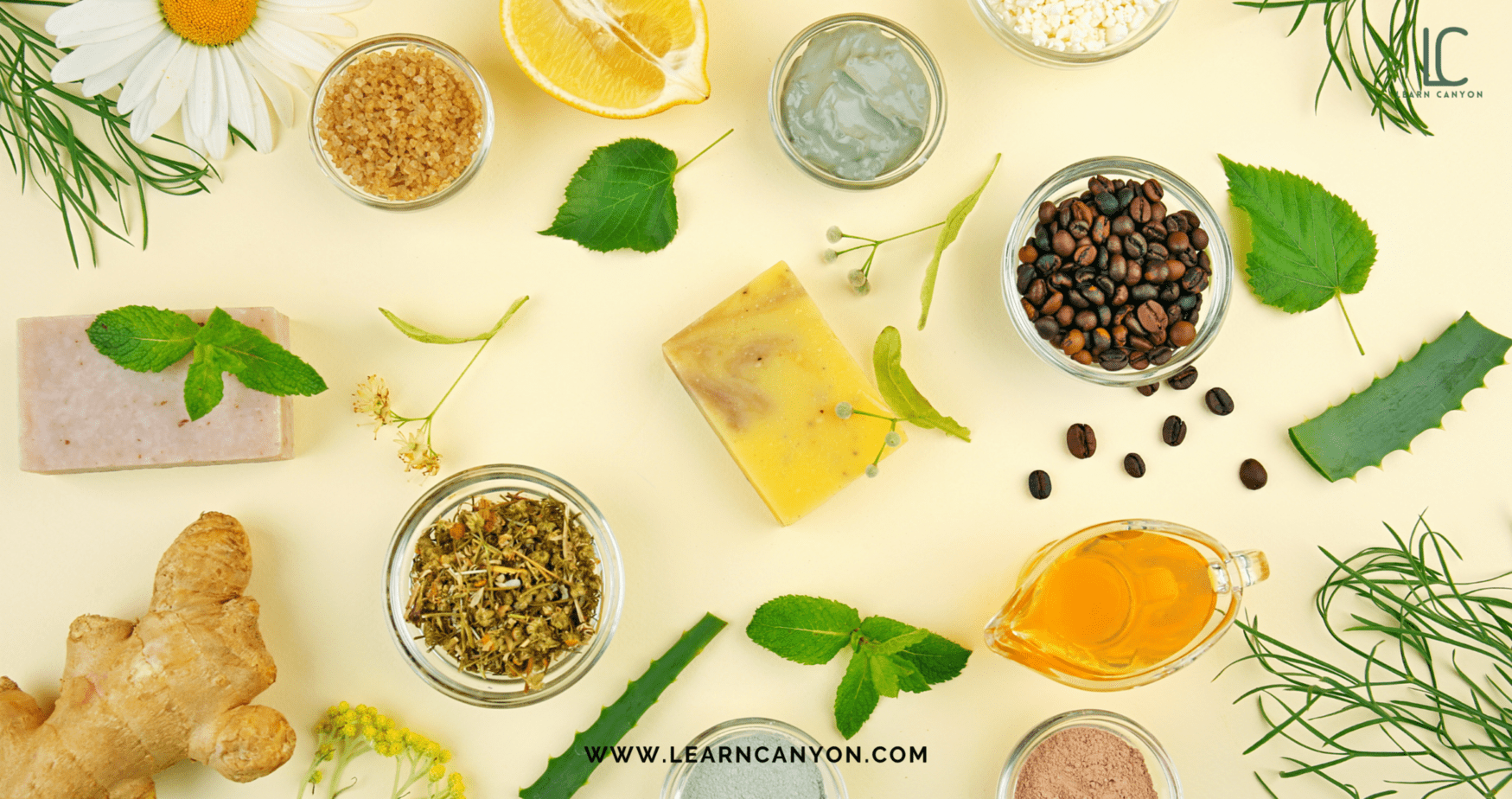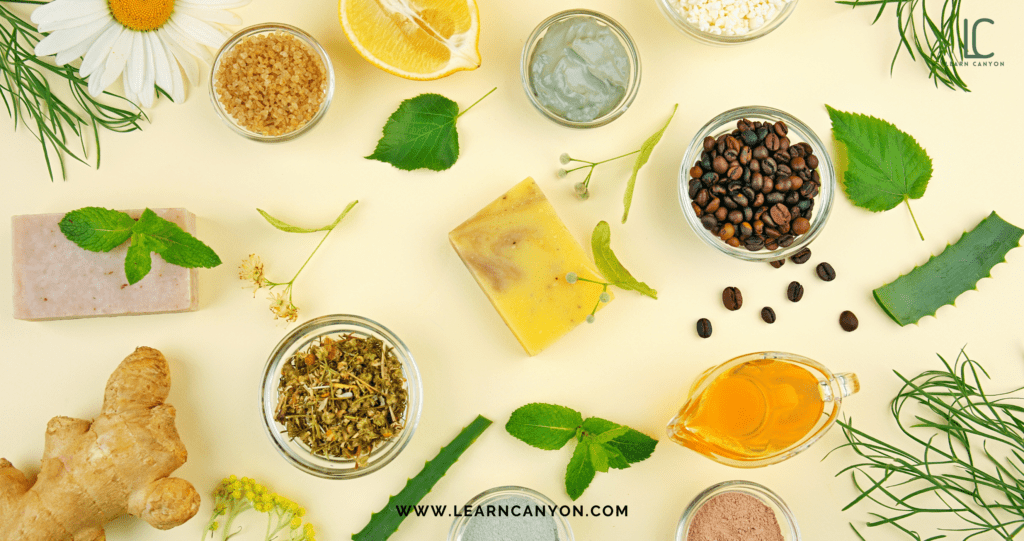 Example products like AXE deo, Dove, Love, Beauty & Planet, Rexona are available in refillable packaging.
An AXE deo stick for example will last approximately for a month and packaging lasts 100 cycles, so each pack is expected to last for about 8 years after refilling.
Imagine how much of plastic we will save from being dumped on the earth!
In 2022, transparency about materials, sourcing, biodegradability, as well as expert opinions on products and ingredients, will be key. Brand trust will play an important role in consumers buying patterns.
Looking at all of the above major happenings
what would be the Skincare Ingredient Trends in 2022?
Skin Minimalism
This is a trend where people will opt for more simple and basic skincare routines. Slugging is a new term that trends in 2022 and is aimed at preventing transepidermal water loss (TEWL) and keeping moisture locked in your skin
Slugging can be achieved with ingredients like petroleum, mineral oil and glycerine.
Instead of promoting "glass skin" K beauty which is on the rise, they propose that consumers will opt for simpler routines with nourishing and brightening ingredients like Propolis and hyaluronic acid.
Let us see how these 2 ingredients are obtained.
Hyaluronic acid
Hyaluronic Acid is a naturally occurring glycosaminoglycan found throughout the body's connective tissue and found in veggies like turnips, carrots, potatoes and onions.
Propolis
Propolis is a powerful natural ingredient that has become a staple in the natural world. especially for those with sensitive skin.
This includes everything from antioxidants such as ferulic acid and flavonoids to vitamins C and E to zinc. It's especially great for those with sensitive or sensitised skin because it treats and nurtures skin rather than stripping the skin barrier.
Red Onion
Red Onions also seems to have made an entry into hair care products and skincare is not far away .It is packed with Vitamins A, C, E all of which contribute to skin health.
It is extremely high in organic sulphur which keeps pores clean and prevents breakouts. It is also a great source of Flavonoids as well as antioxidants that protect skin cells from damaging UV rays.
It has antiseptic, antibacterial and anti-inflammatory properties
With excessive handwashing and the use of sanitisers, sensitive skin has become a major concern for consumers, so the next trend and ingredients we see is
Anti-Inflammatory Skincare
Inflammaging is a new term used in 2022 that talks about anti-inflammatory ingredients that also work as anti-aging.
Let us look at a few trending anti-inflaming ingredients
Medicinal Mushrooms
Medicinal Mushrooms have good healing properties and are used widely in Chinese traditional medicine. They are also potent antioxidants and natural anti-inflammatory when applied in topical applications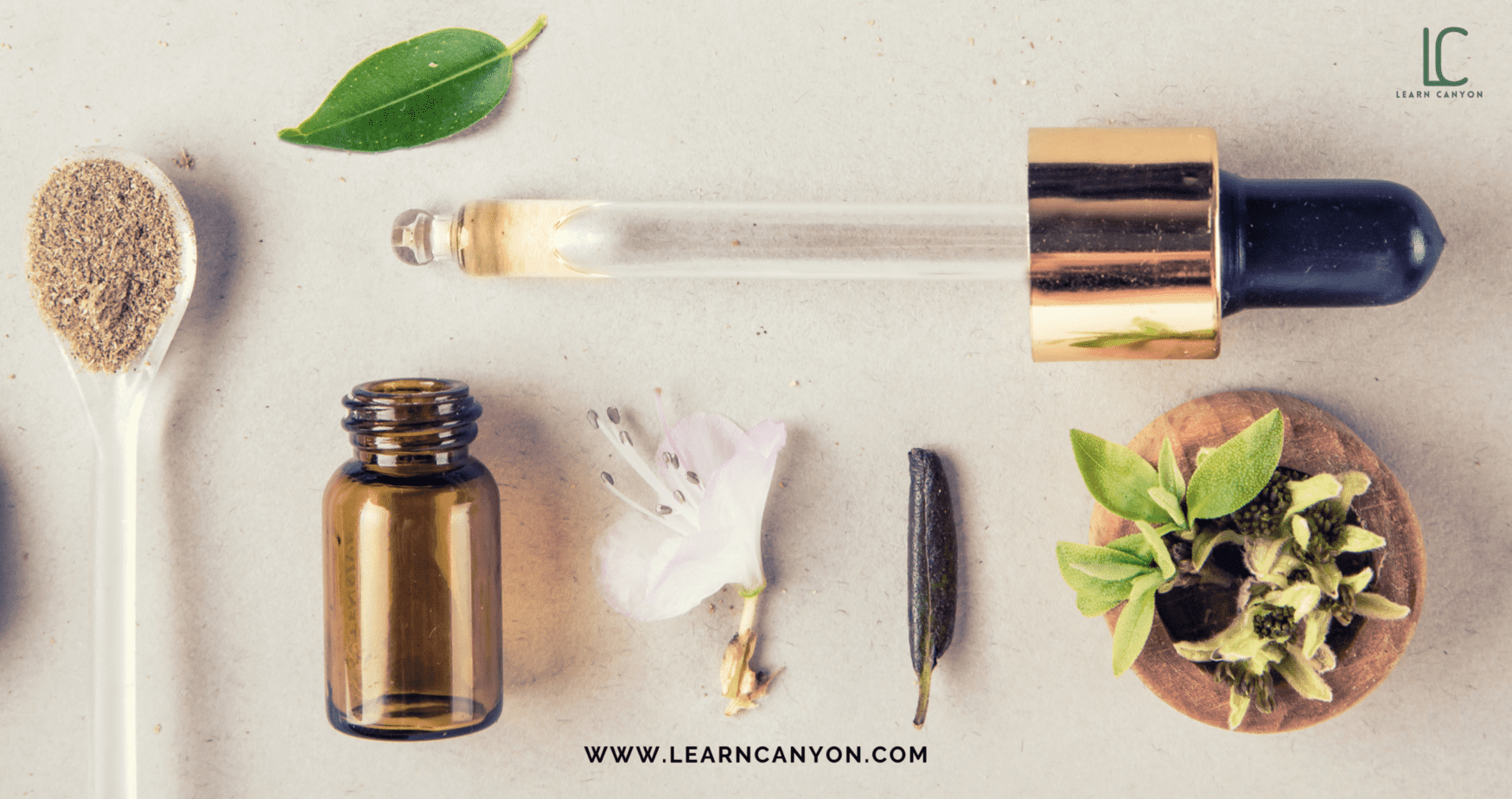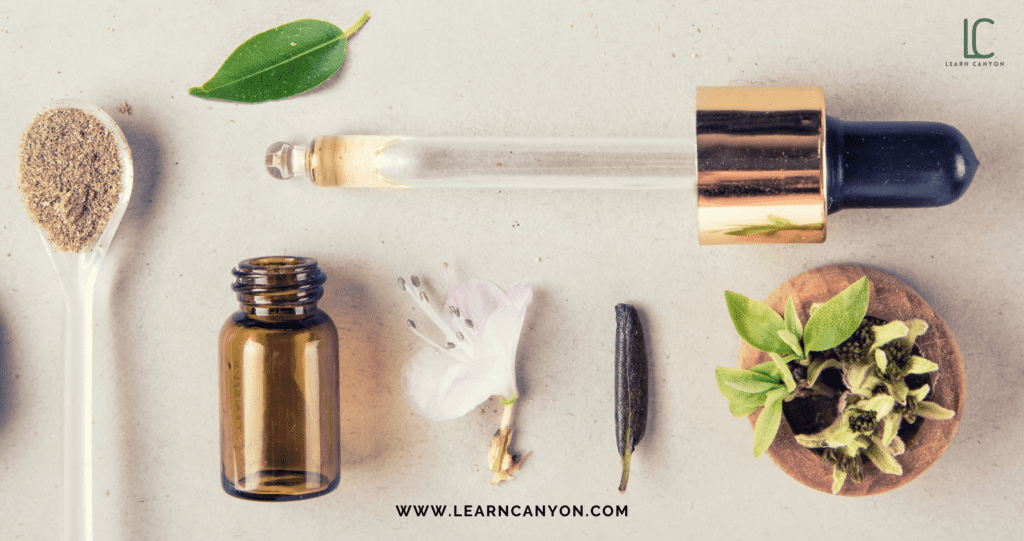 Green tea
This s a potent ingredient full of free radical fighting antioxidants and also contains a catechin called epigallocatechin gallate which can inhibit melanogenesis and tyrosinase activity thereby reducing pigmentation, help against UV radiation, reduces inflammation and reduces sebum production.
Moringa
The humble Drumstick is a very useful plant. Apart from its fruit and leaves, the oil extracted from the Moringa seeds have high omega content and antioxidants giving it excellent moisturising properties.
It softens and soothes the skin, reduces fine lines, and wrinkles. The oil acts as a skin barrier and seals in hydration. It is also a natural anti-inflammatory and antimicrobial due to high content of Vit E
Vitamin supplements are widely popular and not only are they beneficial when taken orally but VITAMIN THERAPY is definitely an in-thing for 2022.
Let us take a look at
the different Vitamins that would be trending:
1)Vitamin A or retinoids are well known for their skin benefits Vit A derivatives like retinaldehyde will trend.
2)Bakuchiol oil helps prevent fine lines and wrinkles, and helps with pigmentation, elasticity, and firmness." "It works through the same receptors that retinol uses, which is why many refer to it as a natural retinol alternative.
3) Niacinamide: It is a water-soluble form of Vit B3 and has antioxidant properties which also help in anti-inflammation effect. We see this ingredient holding place in 2022 to improve wrinkles, reduce hyperpigmentation
We are aware of FERMENTED INGREDIENTS in a lot of cuisines but have you thought that these could be used in skincare too?
4) Fermented ingredients for skincare is something new and interesting to be on a watch out . Ingredients like fermented tea, Kombucha, fermented rose, millet, fig, barley, soy, fermented red ginseng are gaining popularity.
Kombucha in particular is gaining wide acceptance globally.
what is Kombucha and what are its benefits in skin care?
Kombucha is fermented black or green tea that combines yeast and bacteria. It includes lactic acid bacteria which can lightly exfoliate the skin top brighten and even skin tone. The antioxidants found in it can help curtail the cellular ageing process.
Benefits of Kombutcha include:
hydrating of skin, thereby improving skin elasticity,
improving skin tone,
exfoliating skin and
detoxification of skin as it has several varieties of vit B (B1, B2, B6, B12)
Hemp-based products are widely available now over the counter and its popularity is rising by the day.
Let us understand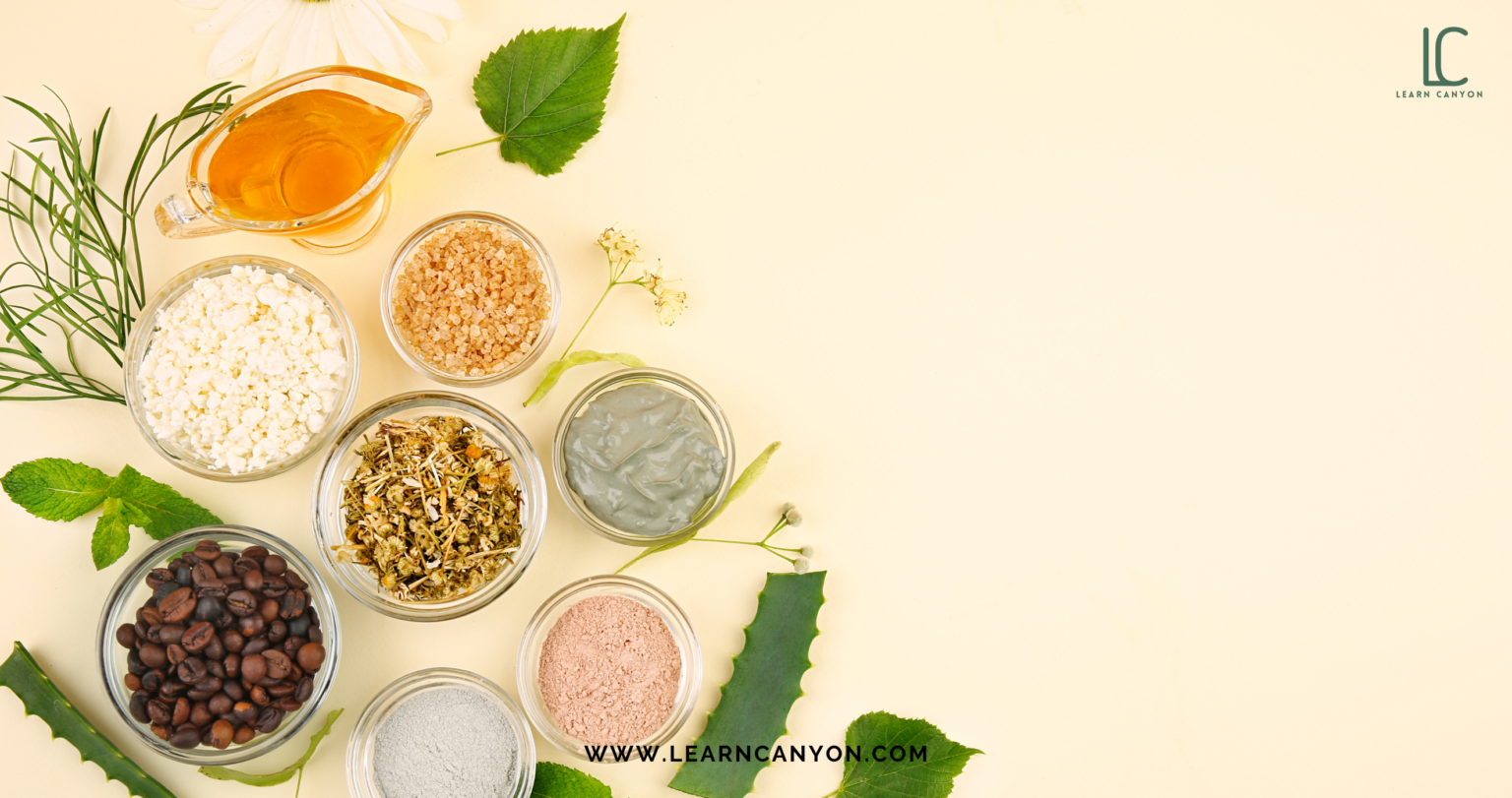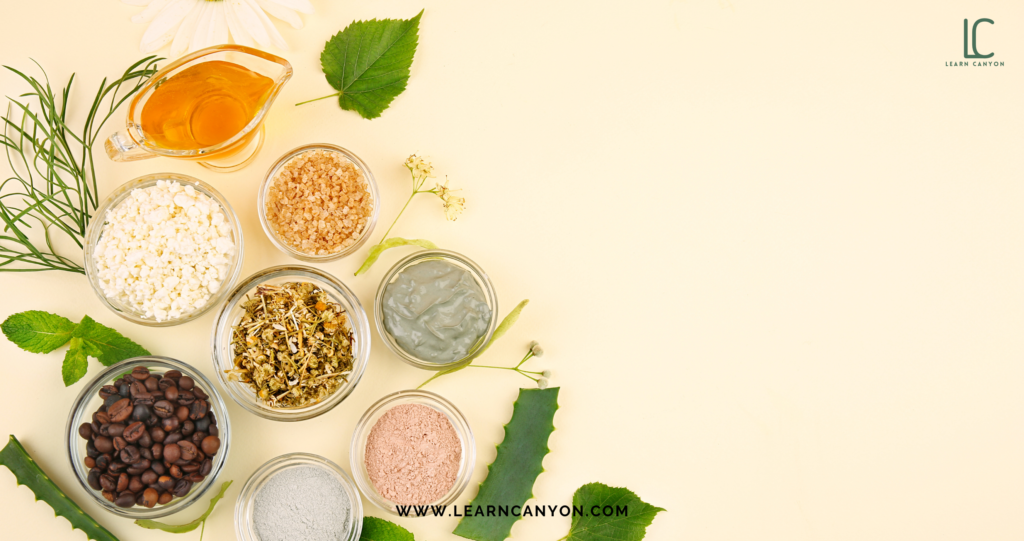 what Cannabidiol (CBD)? how to works and its uses?
Cannabidiol originates from the Cannabis Sativa plant and is one of the many cannabinoids that offer therapeutic benefits.
It has been marketed to consumers as being anti-inflammatory, hydrating, moisturizing, and wrinkle-reducing. CBD is trending because it is effective in fighting acne as it helps reduce the production of sebum in the skin.
we have seen a lot of CBD skincare products that are active in oil blends.
However, it has been studied that water-soluble CBD is more readily accessed by skin cells and hence we will see a lot of water-soluble products like toners, serums, mists etc also with CBD.
As the world moves to a more organic, biodegradable avatar we see the rise of PLANT-BASED CERAMIDES in skincare :
Phytoceramides or plant-based ceramides are plant-based ceramides, which protects the outer layer of the skin and keeps it hydrated.
Its other benefits include
Boosting of the skin's barrier function,
Reducing dryness, and
Hydrating the skin.
It can also help people suffering from conditions such as psoriasis and eczema.
We will see a shift to plant-based versions derived from sweet potatoes, wheat, rice, in 2022.
Natural oils are a very rich source of both ceramides and fatty acids: Jojoba oil contains about 96% ceramides, while Safflower oil has 78%, hemp oil has about 60% and olive oil contains 10%
Another hot topic in the skincare industry is SKIN MICROBIOMES- with a load of PRE-PRO-POST biotic products being available for consumers to use.
What are pre-pro and POST BIOTICS?
Prebiotics are food for probiotics which help in the skin's protective microbiome of bacteria.
Applying prebiotics to skin helps probiotics thrive so that they can keep the surface of the skin balanced, younger looking and stronger, can offset factors that lead to redness, dryness, ward off signs of ageing and restore a healthy microbiome balance.
They mainly consist of plant-based sugars, oils and carbohydrates. Oat, red ginseng, Glucomannan and vegan blends from radish ferments, lactobacillus ferments are existing prebiotics and will continue to rule in 2022.
Try to look for skin care products that are formulated with prebiotic ingredients like Xylitol, Rhamnose, Glucomannan, Oligosaccharides, Inulin etc.
Other Ingredients found in skincare products that are high in prebiotics include:
Oat – helpful in soothing itchy and irritated skin. They help to improve the balance of microbes living within the skin's microbiome.
Ginseng – a popular bioactive ingredient, it has anti-inflammatory qualities that can positively impact the microflora in the gut when administered orally. It can also help reduce inflammation on the skin's surface when applied in cream form.
Blackcurrant – increasingly found in food supplements, the extract powder from blackcurrants can increase the amount of bifidobacterial and lactobacilli found in the gut. This can contribute to good overall digestive health.
Pine – in its bark extract form, studies have shown that pine can reduce skin inflammation when taken as a supplement. It can also help protect against UV-exposure by improving the skin's barrier.
Another effect of work from home was a longer period of time spent in front of the computer screen. This could lead to photoageing as the blue light damages the DNA when it penetrates the skin leading to reactive oxygen species. Considering the stress that the pandemic has generated we also see a surge of calming ingredients.
Blue light blockers such as iron Oxide, zinc oxide as well as vitamins are ingredients to look out for. Sunscreens using these naturally occurring materials will be something to lookout for.
Plant based antiaging ingredients like Centella Asiatica (CICA), elderberry could be seen .
CICA, a short term for Centella Asiatica is an ultra-calming and redness-reducing agent. CICA is also called Gotu Kola or tiger grass and is an antioxidant-rich moisturiser.
Why use products with CICA?
The antioxidants in CICA are known to be effective in reducing the appearance of scarring. CICA's many benefits are based on its chemical composition. It is full of amino acids, beta carotene, fatty acids and phytochemicals including Vit C, A, B1 and B2. Colgate Palmolive already has CICA soaps in the market
Though a lot of these ingredients will not be available and ready to use in its natural form, we will see a lot of products that claim these ingredients in the market