Say, you buy a cosmetic product and to your surprise, it has liquified , caught fungus or smells pungent.
You are disappointed and that is the reason preservatives are essential for any cosmetic product.
Preservatives not only increase the shelf life, prevent alterations caused by microorganisms and contamination during shipment, storage or consumer use but also protects users from harmful effects of microbes.
One of the first things to examine is the product's physical form, which ranges from aqueous liquids to anhydrous compacts. Because bacteria require a lot of water to grow, formulas that limit the amount of water available to them assist to inhibit their growth.
Aqueous liquids are subject to high amounts of contamination unless they are properly stored.
Cosmetics typically contain compounds such as glycerin and sorbitol, which give a source of carbon for microbes, as well as amino acid derivatives and proteins, which provide a source of protein for microorganisms.
As a result, Fungi, bacteria, and other microbes could contaminate them. In terms of the risk of deterioration owing to microorganisms, cosmetics have considerably longer usage duration.
In some circumstances, this can take several years. Therefore preservatives must be added in cosmetics for long-term protection against decomposition and foul odours caused by bacteria and to increase the shelf life. or in other words
Preservatives are added to cosmetics to avoid contamination by suppressing the multiplication of germs and destroying them before they cause the product to deteriorate.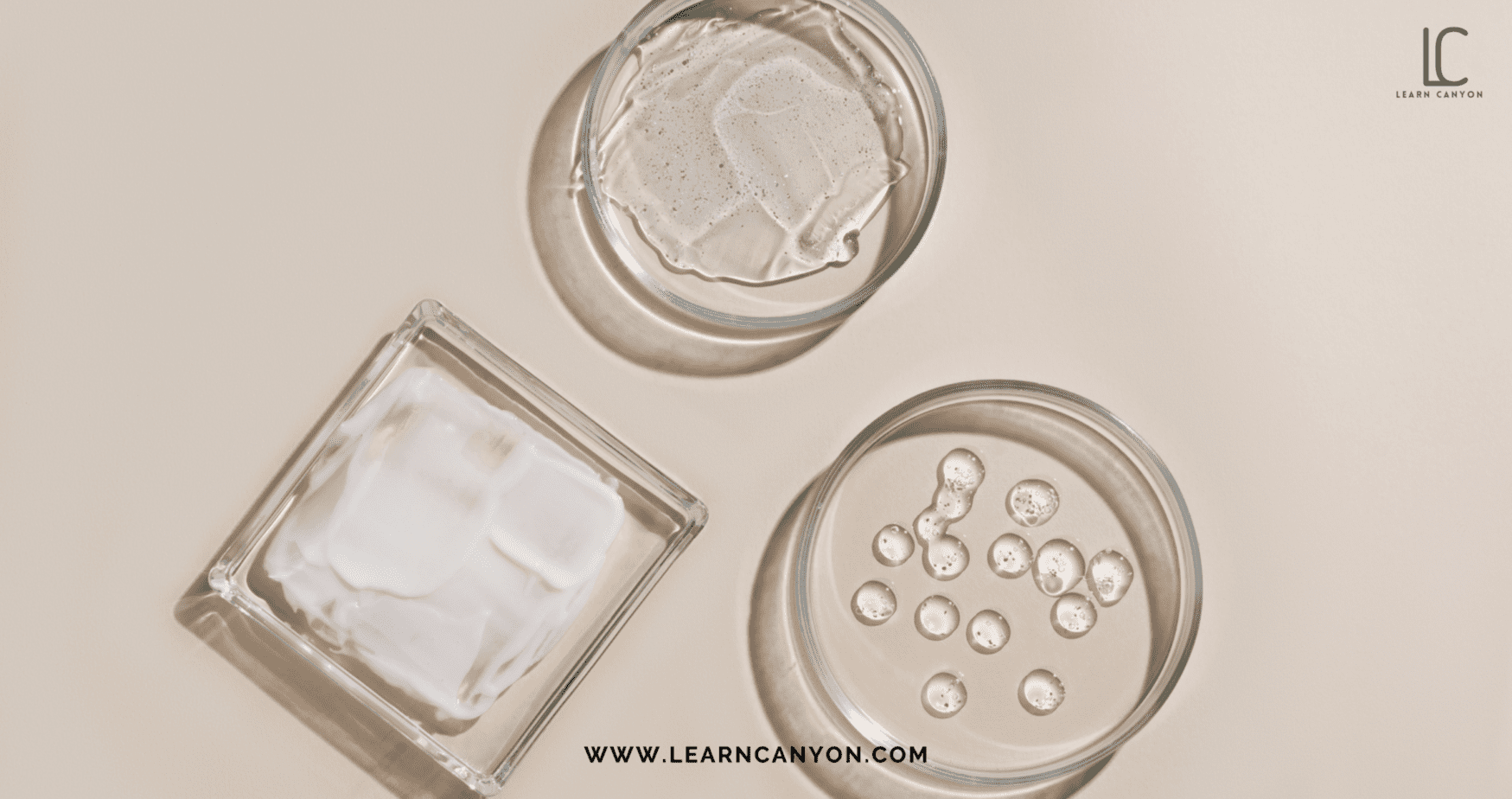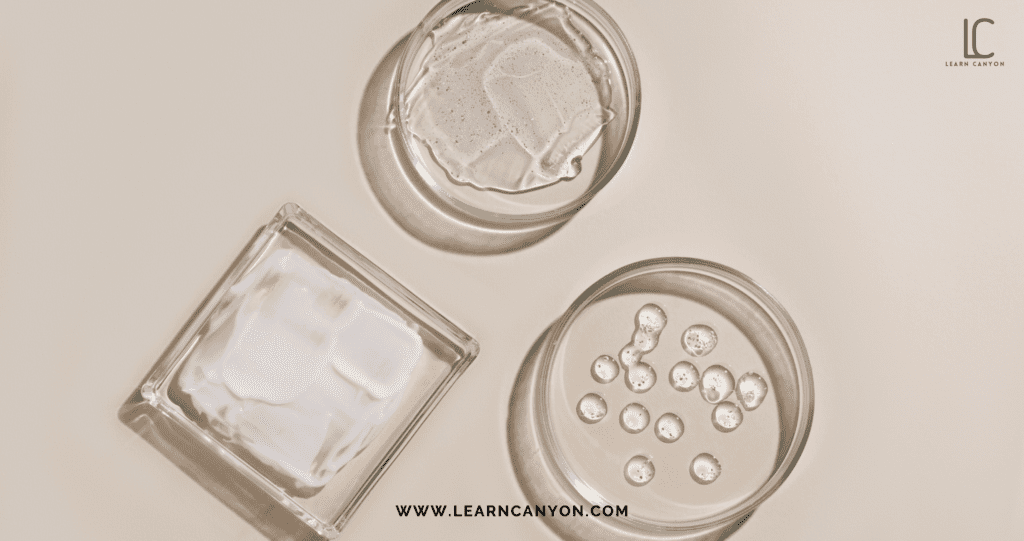 What are the effects of preservatives?
To Stop The Spread Of Microorganisms
To Kill Them Rapidly
To Prevent The Product From Deteriorating
To Suppress The Multiplication Of Bacteria
To Avoid Product Deterioration.
To Protect The Consumer
To Increase The Shelf Life Of The Product.
Synthetic Preservatives: Why Say No?
Synthetic disinfectants and germicides are used in cosmetics to sterilise the cosmetic product, however, numerous issues must be resolved before they can be used: for example, they may react with other substances in the cosmetic, may not readily dissolve in it, or their efficiency may be considerably reduced due to skin protein reactions, may cause allergic reactions to the users.
Natural Preservatives & man-made Preservatives
A natural product is a chemical compound or substance obtained in the natural world.
Natural preservatives, in the broadest sense, are any preservative created by humans to protect materials from harmful effects of environment and there by protects the end-user.
It may be obtained as a by-product of Chemical synthesis in normal life.(both semi synthesis and total synthesis).
Natural preservatives, due to unreliable access and supply, cost, and profit concerns, seasonal or environmental variability in composition, cause batch to batch variations and source loss due to natural disasters are generally not used at large.
Synthetic products might be hazardous, and natural components can be safer and more effective so how do we decide?
Because of the seeming contradiction between natural and man-made beauty, people frequently fall into one of two categories.
Is it really necessary to be concerned about the chemicals included in high-tech ingredients?
Is natural beauty a hyped-up craze with insufficient evidence to back it up?
Perhaps what's out of date is the thought that you have to pick between the two. In general, a naturally derived component, such as hyaluronic acid, that was initially derived from animals and has now been molecularly replicated to have the same effect in a laboratory.
Just because something is man-made or artificial doesn't mean it's bad.
Also, Read Article on What Is Waterless Skincare
What is Natural?
The phrase "natural" refers to materials that are grown and processed in their natural state. The absence of synthetic additives such as hormones, antibiotics, sweeteners, colourants, and flavourings is a distinguishing attribute of natural substance.
An example is a fruit, naturally grown on tree. As a result, it is not required to meet certification standards established by an accredited board of certification. The majority of the criteria, on the other hand, were based on natural ingredients.
People often choose natural foods because they believe that excessive processing can degrade a product's nutritional worth.
Some pure natural herbal powders which can prevent microbial growth in cosmetic products are
Neem leaf powder or oil:
Azadirachta indica, often known as neem, nim tree, or Indian lilac, and known to possess anti-fungal, anti-bacterial effect. Neem fruit, seeds, leaves, stems, and bark contain diverse phytochemicals, due to which it is used as insecticide.
It also contains azadirachtin and related limonoids, the seed oil contains glycerides, diverse nimbolide, triterpenes, and beta-sitosterol.
The yellow, bitter oil has a garlic-like odour and contains about 2% of limonoid compounds. The leaves contain quercetin, carotenes, and vitamin C
It is added in Ayurvedic & Cosmetic formulations as a preservative. Dried neem powder is added in number of body powders, dry shampoos, Face packs and other herbal cosmetic products.
As an environmentally safe and cost-effective, neem oil has been found to be effectiveas termite repellent.
Clove bud powder or bud oil:
Syzygium aromaticum, long, lavang are used as preservative in cosmetic formulations Eugenol comprises 72–90% of the essential oil extracted from cloves, and is the compound most responsible for its anti-fungal, anti-microbial activity.
Clove bud powder is used in anti-pimple, anti-dandruff, tooth powders, toothpastes as a natural preservative.
Basil leaves & seeds powder & oil:
Basil Ocimum basilicum, often known as Holy basil, tulsi The phytochemical constituents of tulsi are acid, ursolic acid, rosmarinic acid, eugenol, linalool.
Tulsi essential oil consists mostly of eugenol β-elemene , β-caryophyllene with the balance being made up of various trace compounds, mostly terpenes.
Dried tulsi powder is added in number of prickly heat body powders, dry shampoos, Face packs and other herbal cosmetic products.
Tulsi oil is used as preservative in face pack, face wash, toner, astringent etc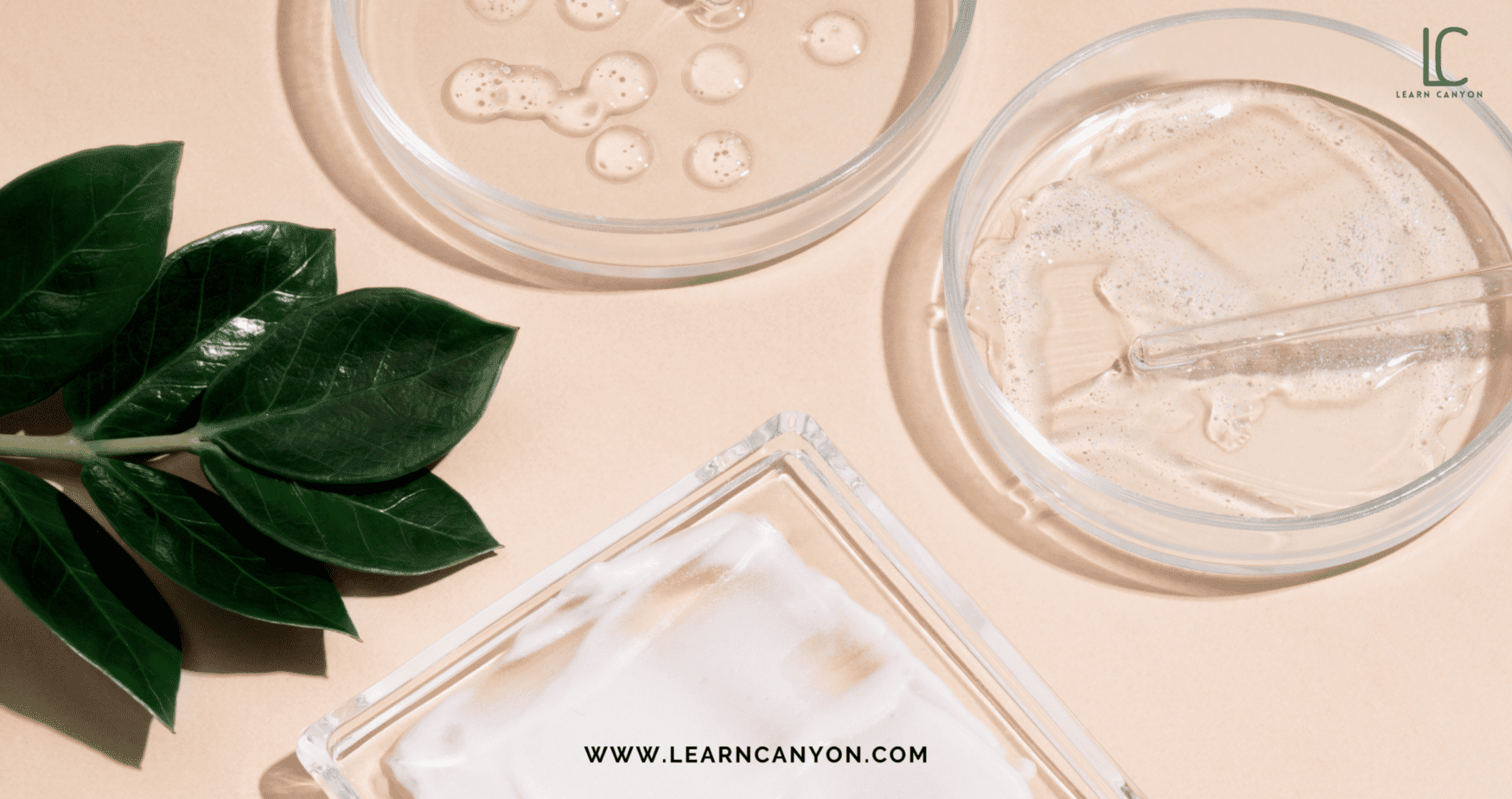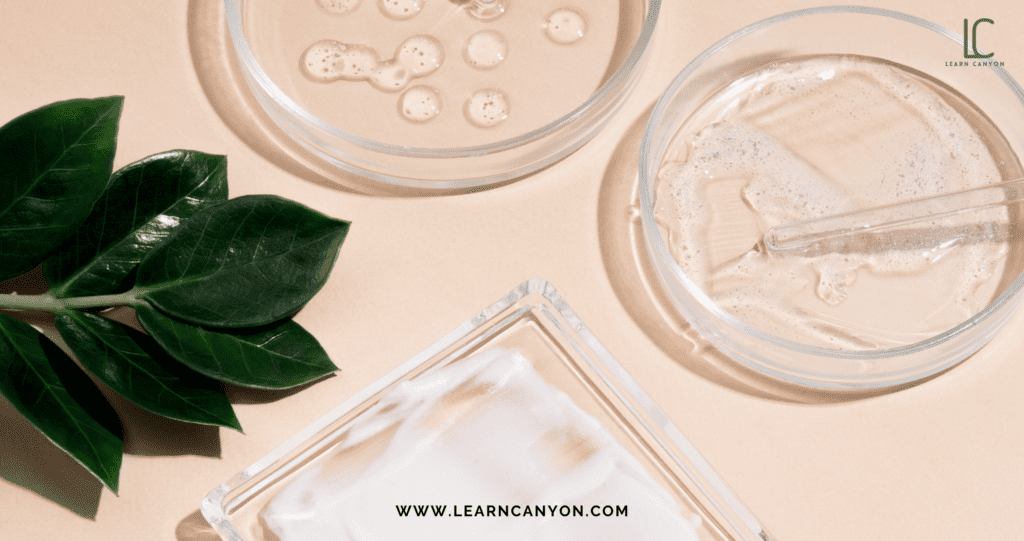 What is Organic?
To improve the product's quality, organic substances are prepared with modern processes. Before reaching the general public to be used, organic products should be certified by special agencies.
Only if the standards are reached will the product be available to the general public.
Furthermore, labelling is a vital step to consider, since it entails certain key norms and regulations imposed by each government or its authorised representatives.
All of the preservatives on this list have been approved for use in herbal products. They are either generated from natural sources or are identical to those found in nature.
Note: It is your obligation to ensure that your preservative system is working properly. We strongly advise having a lab do a microbiological challenge test, as this is the only way to be certain that your preservation system is working. 
1. Geogard Ultra™ (Patented)
Next-Generation Preservation
INCI Name: Gluconolactone & Sodium Benzoate
Key Product Benefits:
– Has a wide range of global regulatory acceptance
– Broad spectrum activity
– ECOCERT/COSMOS-accepted, NATRUE-approved and Soil Association-approved
– Wide applicability
– Added miniaturization benefit
Recommended Use Level:
0.75–2.0%
The synergy between the two components is what distinguishes this preservative, allowing for its broad spectrum activity.
Organic acids are typically too weak on their own and require the addition of a co-preservative or booster to operate at their best.
This blend's gluconolactone works in tandem with sodium benzoate to provide an effective preservative enhancer that is also non-GMO.
The gluconolactone in Geogard UltraTM works by gently releasing gluconic acid over time, which aids in preservation.
2. Geogard® ECT (patented)
Broad Spectrum Preservation System
INCI Name: Benzyl Alcohol & Salicylic Acid & Glycerin & Sorbic Acid
– A preservation system that meets the ECOCERT standards
– COSMOS accepted
– Broad spectrum activity on bacteria, yeast and molds
– Has a wide range of global regulatory acceptance* †
– Low odor profile; Ideal for fragrance-free and fragrance-sensitive systems
– Compatible in a wide range of skin care, hair care and sun care systems
– Wide pH compatibility: pH 3–8
– Excellent safety profile
* In Europe, there are restrictions in using Salicylic Acid in products for children under the age of 3.
† In Japan, Benzyl Alcohol is not an approved cosmetic preservative, however it can be used as a cosmetic ingredient.
Recommended Use Level
0.6–1.0%
Description
Benzyl Alcohol, Salicylic Acid, Sorbic Acid, and Glycerin, which are well accepted in a wide range of personal care products.
This blend's novel composition offers broad spectrum protection in a diverse range of products against Gram-positive & Gram-negative bacteria, yeast and molds.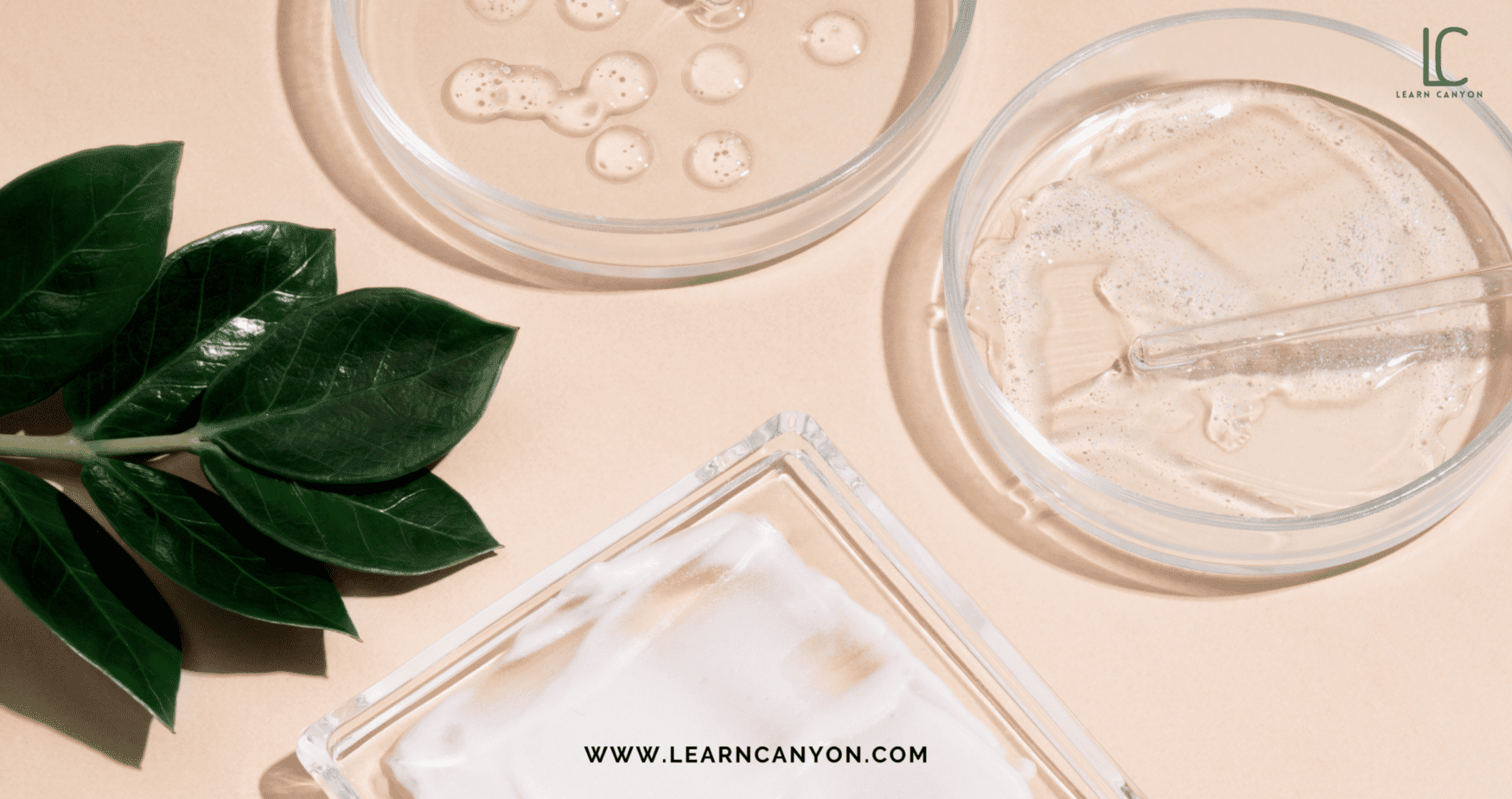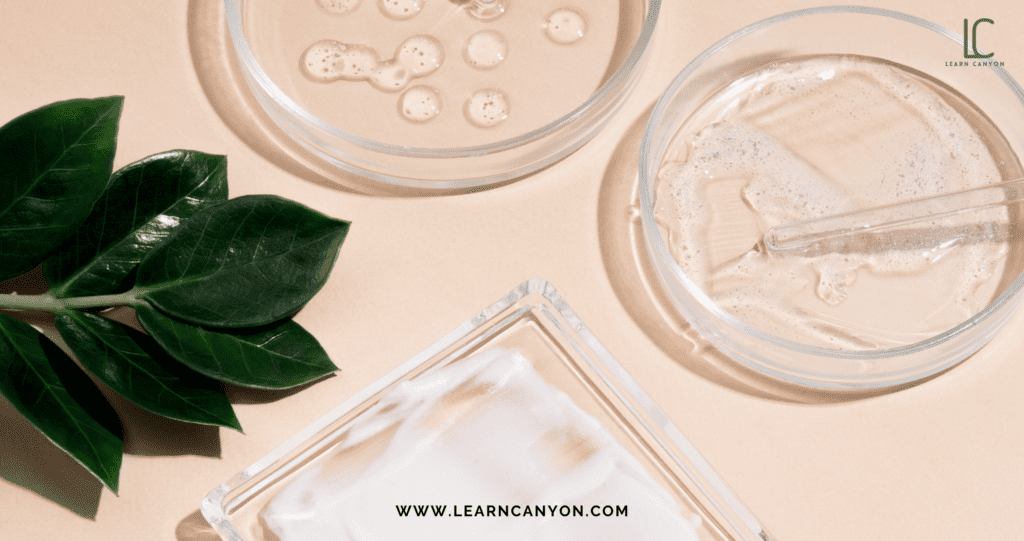 3.Geogard® 111A and 111S
INCI Name:Geogard® 111A – Dehydroacetic Acid, Geogard® 111S – Sodium Dehydroacetate, Geogard® 111A and Geogard® 111S offer reliable antifungal efficacy at a low "in-use" cost. Geogard® 111A is based on dehydroacetic acid (DHA); and Geogard® 111S is sodium dehydroacetate, the water soluble form of DHA.
These preservatives have a wide range of global regulatory acceptance for many personal care and cosmetic applications.
Test data comparing Geogard® 111A and 111S to parabens show higher efficacy and substantially better performance in low to neutral pH formulations.
4.Geogard® 22 1
INCI Name: Dehydroacetic Acid (and) Benzyl Alcohol
Geogard® 221 is a synergistic blend featuring dehydroacetic acid and benzyl alcohol as the active ingredients. This product provides broad spectrum efficacy and low cost in use.
Geogard® 221 has a wide range of global regulatory acceptance for many personal care and cosmetic applications.
Tests comparing Geogard® 221 to parabens and paraben blends indicate higher efficacy and better performance in formulations with a low to neutral pH.
5.Geogard® LSA
INCI Name: Butylene Glycol (and) Benzyl Alcohol (and) Sorbic Acid (and) Caprylic/Capric Triglyceride (and) Lauryl Alcohol (and) Myristyl Alcohol
Geogard® LSA is a broad-spectrum antibacterial with excellent efficacy that has been developed to protect the integrity of personal care products.
It is made up of a number of non-traditional compounds that have received widespread global approval and are simple to incorporate into formulations.
Geogard® LSA combination has been demonstrated to be effective in wipes formulations and is suitable with most raw materials used in personal care.
Its efficacy can be shown at pH levels ranging from 3-6 when used sparingly (usage level between 1-2%.)
6. LEXGARD® NATURAL MB
INCI: Glyceryl Caprylate, Glyceryl Undecylenate
Solubility: Insoluble in water
pH Stability: 4.0-8.0
Usage Level: 1.0-1.5%
Description
Lexgard® Natural MB is a multi-functional ingredient system that acts as an emollient, co-emulsifier, and skin re-fatting agent in self-preserving cosmetics. Because it is most efficient against bacteria and yeast, with modest potency against mould, it is best used in conjunction with a stronger yeast and mould agent.
The pH range for Lexgard® Natural MB is 4.0-8.0, however it has been demonstrated to operate best at pH 5.5. It's particularly well suited to O/W or W/O emulsion systems, such as skin care creams and lotions.
7. SPECTRASTAT™ G2 NATURAL MB
INCI: Caprylhydroxamic Acid, Glyceryl Caprylate, Glycerin
Solubility: Oil Soluble
pH Stability: 4.0-8.0
Usage Level: 1.0-1.5%
Description
Spectrastat TM G2 Natural MB is a multi-functional mix of natural broad spectrum preservation chemicals that is 100 percent natural. It can be utilised in emulsion, anhydrous, and surfactant systems since it is oil soluble.
Creams, lotions, shower gels, and cosmetics are examples. It can be introduced at the end of the formulation process.
8. EUXYL® K903
INCI: Benzyl Alcohol, Benzoic Acid, Dehydroacetic Acid, Tocopherol
Solubility: Limited water solubility
pH Stability: 5.0-5.5
Usage Level: 0.4-1.2%
Description
Euxyl® K 903 is a liquid preservative for personal care products with broad-spectrum antibacterial, yeast, and mould activity. At low doses, this is a very efficient preservative for all rinse-off and leave-on applications.
The preservative is not totally water soluble since it contains lipophilic components; at 20°C, 100g of water will dissolve 1.2g of Euxyl® K 903. A solubiliser will be needed to mix it into water for water-based applications, although it is best employed in products with an oil phase.
9. VERSATIL® TBG MB
INCI: Triethyl Citrate, Glyceryl Caprylate, Benzoic Acid
Solubility: Insoluble in water
pH Stability: 4.0-6.0
Usage Level: 1.0-1.5%
Description
Because Versatil® TBG MB is water insoluble, it requires a solubilizer to be used in water-based products and emulsions. Versatil® TBG MB is efficient against Gram-positive and Gram-negative bacteria and yeast, but its action against mould needs to be improved to cover the entire spectrum.
Conclusion
The only thing about microbes that is predictable is their unpredictability. They are living entities that can quickly adapt to their surroundings and utilise available nutrients to ensure their survival.
This blog only provides a basic introduction of the subject in order to obtain a better understanding of natural preservatives used in formulations.
In the modern literature, fresh knowledge about specific preservatives and new species of microorganisms is continually being learned; improved ways for regulating them and speedier means of detecting and destroying their presence and destruction are constantly being written about, thus remaining updated is best before formulating.