People have a lot of options in the market to get access to try cosmetics from different cosmetic brands, but not many of them are curious to know how these cosmetics are formulated.
Many try DIY kitchen recipes for their skin and hair care, but they have no deep understanding of how those things MUST be formulated scientifically to get the desired quality cosmetic formulator.
Without a proper formulation technique, no one can come up with just any random cosmetic & can guarantee its efficacy.
Now you must be wondering about the term formulation!
Well, the term FORMULATION is a concept that can be applied to both material and abstract or formal uses. Its most basic meaning is the assembly of components into proper connections or structures using a formula.
The formula is a derivative of the Latin forma, which means shape. In this respect, a formulation is made by the product's standard.
Formulations are a critical element of the medication development process because they ensure that the active ingredient is delivered to the proper portion of the body, in the right concentration, and at the right rate (not too fast and not too slowly).
And formulations are used in many industries. Drugs, cosmetics, coatings, colours, alloys, cleaning agents, meals, lubricants, fuels, fertilisers, pesticides, and many other formulations are commercially produced.
A formulation can be made for a variety of reasons:
to generate effects that cannot be achieved by using its components separately
to achieve a higher degree of efficacy
to improve handling properties and, in some cases, user safety
Formulating is a lot of fun!
When you first start formulating, it's exciting to think about how many various combinations of natural components you can try and how many different types of products you can create.
At this point, you might realise your interest in formulations and perhaps imagine yourself working as a cosmetic formulator.
First, let's try to understand about being a Cosmetic Formulator and what they do!
Who Is A Cosmetic/Skincare Formulator?
A formulator is someone who formulates or expresses in systematic terms and who follows a formula to make a mixture or substance.
A cosmetic formulator is someone who creates & develops cosmetic products by following sets of scientific formulas to prepare the mixture of ingredients.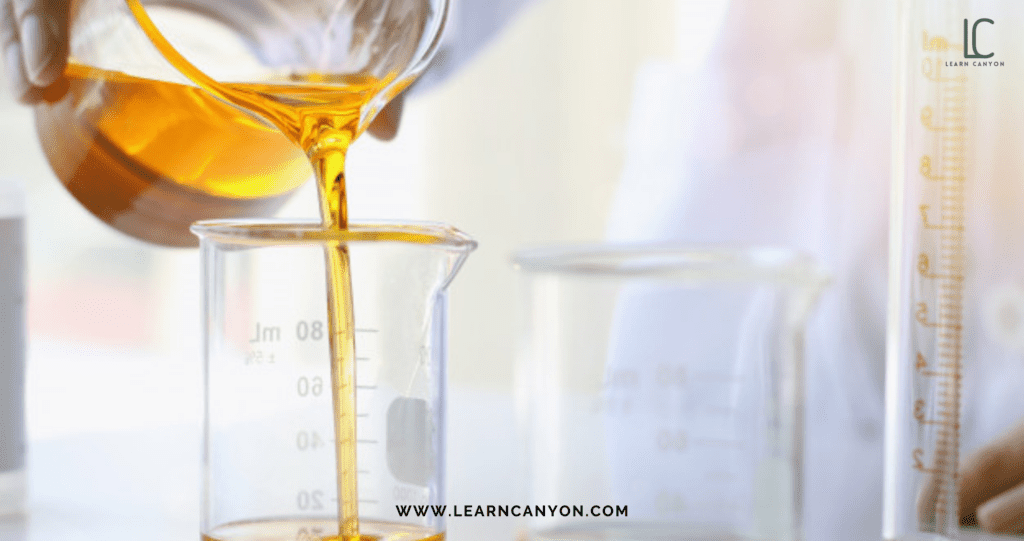 They are individuals who are skilled in formulating ingredients for cosmetic products.
Even a cosmetic chemist, is responsible for a wide range of tasks both inside and outside the lab. Their main responsibility is to be a formulator only. This refers to the process of combining raw materials to make cosmetics such as lipstick, nail lacquer, skin lotions, shampoos, toothpaste, and other personal care items.
What Does A Cosmetic Formulator do?
Skincare or cosmetic formulator has a tonne of responsibilities to carry on to come out with the best cosmetic products.
Their main challenge is to find the right ingredients and to handle all laboratory-based work and formulations.
Specific responsibilities include:
Cosmetic formulators design formulae to create and test new cosmetic items, such as perfumes and fragrances, lipstick, waterproof lotions and makeup, hair colour, special-purpose soaps and detergents, topical treatments, and health supplements, as well as to improve existing cosmetic products.
They create new cosmetic shades and colours, apply current research to build practical skincare products, safety test products, oversee lab assistants, and work to maintain sanitary manufacturing conditions.
Develop formula requirements, conduct stability tests, and research and apply innovative testing methods to prove component performance and/or efficacy.
They also provide advice on ingredient performance in formulation tests to the rest of the R&I team.
They create and maintain documentation to develop and commercialise products (i.e. lab notebooks, specifications, technical test methods/data, etc.); they prepare & keep a master formulation list of formulas generated.
Formulators assist with laboratory equipment maintenance and maintain a clean and orderly work environment obtaining from vendors the ingredients required for formulations.
During the sampling process, they assist with the creation of datasheets and example formulas for clients.
Developing tailored product testing procedures.
How To Become A Cosmetic Formulator
To become a cosmetic formulator, you must be able to create cosmetic formulae.
Many people who start in the cosmetics sector will focus on one sort of formulation, such as skin, hair, or colour cosmetics.
To be full-fledged skincare or cosmetic formulator, however, you must grasp how all cosmetics operate and are formulated.
This doesn't mean you have to make them (although it is encouraged), but it does mean you'll be able to explain how they function if someone asks.
Along with that you must also build skills to better comprehend the difference between a good product and one that doesn't work as well, test cosmetic prototypes, fix manufacturing problems, analyse competitive products, and come up with new product ideas.
And we feel that being a natural skincare formulator entails far more than just knowing how to put ingredients together and create a product.
It's not just about the cream, lotion, or scrub you manufacture. Here's what we think it takes to be a natural skincare formulator:
Step 1- Mindset is everything you need.
If you are sure enough to become a skincare formulator, then you have to gather the right mindset to work for it.
Step 2- Begin by taking tiny measures.
Success is the product of many tiny steps taken in the right direction.
Find a mentor.
Begin with anhydrous formulations.
Make one anhydrous formulation at a time until it's just right. Hair butter, pomade, body butter, lotion bar, bath bombs, skin balm, hair balm, lip balm, lip gloss, hair oil, facial oil, facial oil cleanser, edge tamer.
Make it until the texture, aroma, results, and feel on the skin or hair are perfect.
Create a formula -Take thorough "lab notes" so you know where to make adjustments to the formula.
Step 3- Failure is a part of success.
Focus on what is working. Focus on where you want to go.
Turn the failure into opportunity. Use the failed formulation and experiment with it.
Research about the cosmetic industry
Research and learn about the ingredients.
Research and learn about skin and hair.
Study your lab notes, troubleshoot the failure, and try again.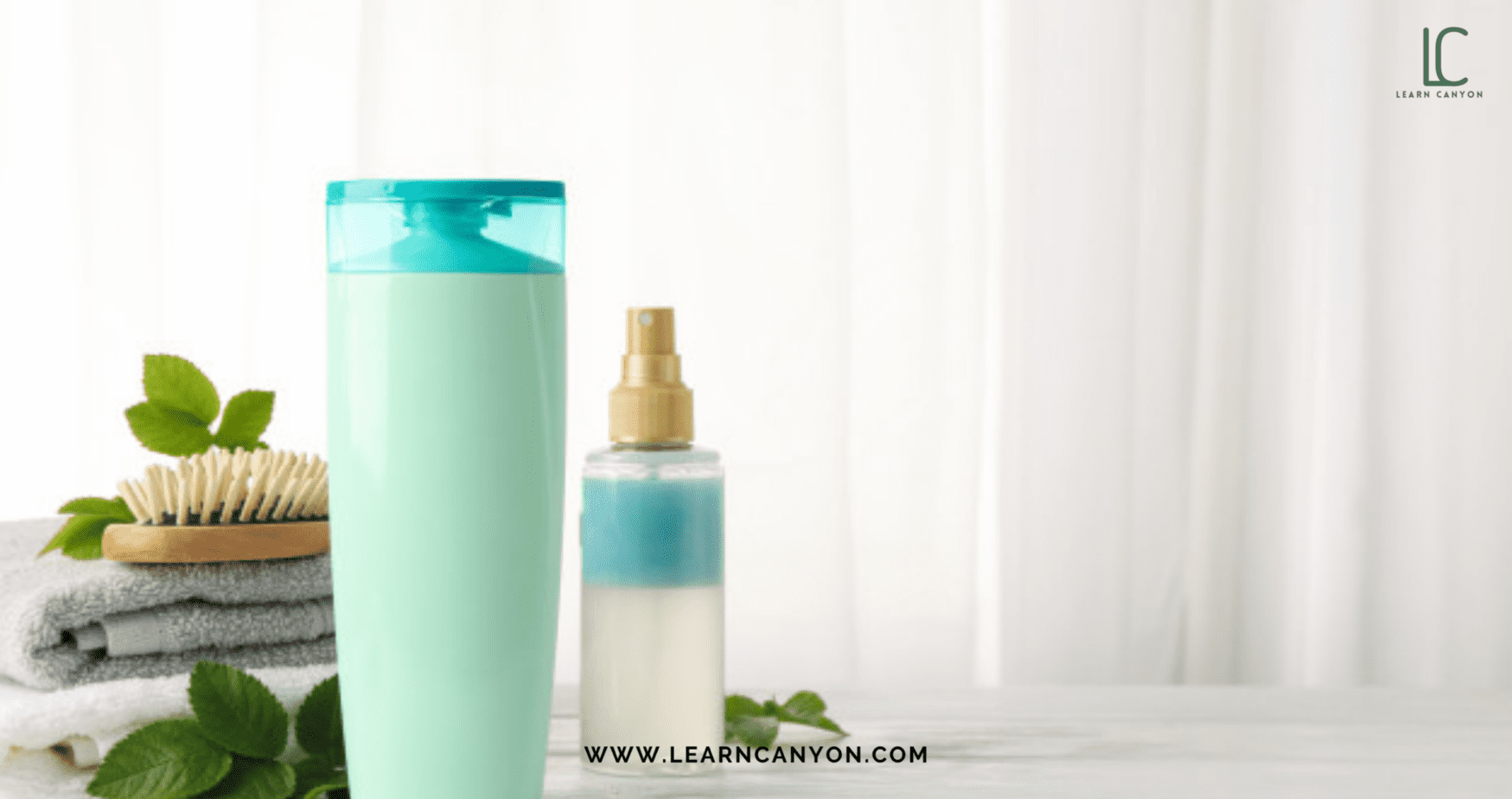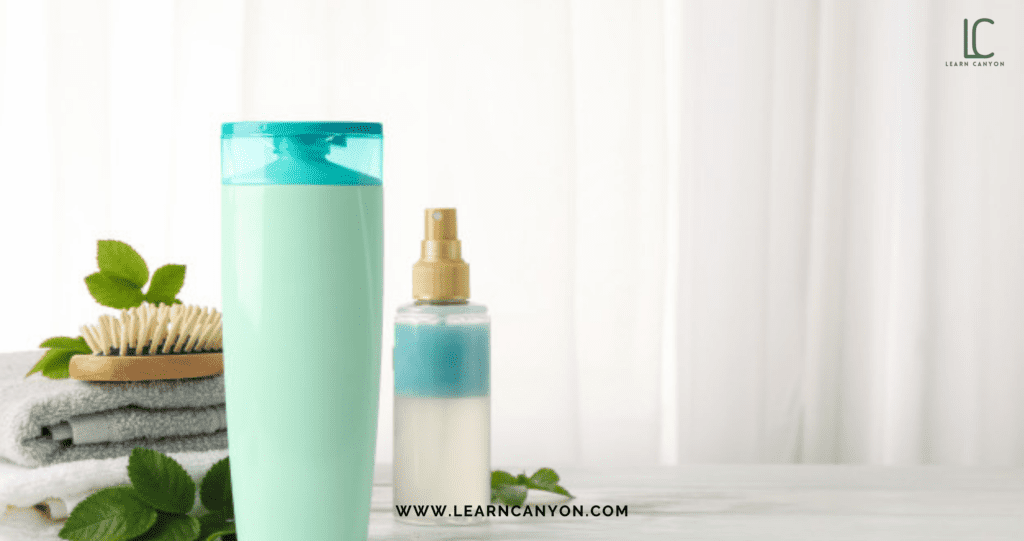 Step 4- What are the three steps that you must stick to?
Do you need to seek financial assistance from anyone?
Do you need to make contact with someone to become an investor?
Do you need to schedule time for product development?
Decide on who you are and what you want to do.
Formulate and make it over and over and over again, until it's perfect.
If you're interested in science, get a chemistry degree and work as a cosmetic chemist.
Step 5- Networking is necessary.
Begin networking with other people in the cosmetics sector.
The fastest method to get a job in the cosmetic industry is to know people who work there.
Fortunately, the beauty sector is expanding because people will still want to look beautiful and use cosmetics even in difficult economic circumstances.
Cosmetic scientists and formulators are employed by a variety of companies.
Skills Required To Become A Cosmetic Formulator
From concept to completion, formulate and design sophisticated cosmetic items.
Conduct chemical experiments to evaluate a variety of products and substances to derive conclusions about product viability and replicability.
Adhering & following Standard Operating Procedures
Produce research documents to describe the findings of a research and analysis project, including the techniques and methods used to arrive at the findings, as well as possible interpretations of the findings.
Recommending product modifications & process improvements.
To ensure stability and a high-quality end product that meets standards, troubleshoot the unstable formulations and fix any difficulties that arise.
Test items like skin creams, make-up, and other cosmetics to determine their efficacy and formula conformity.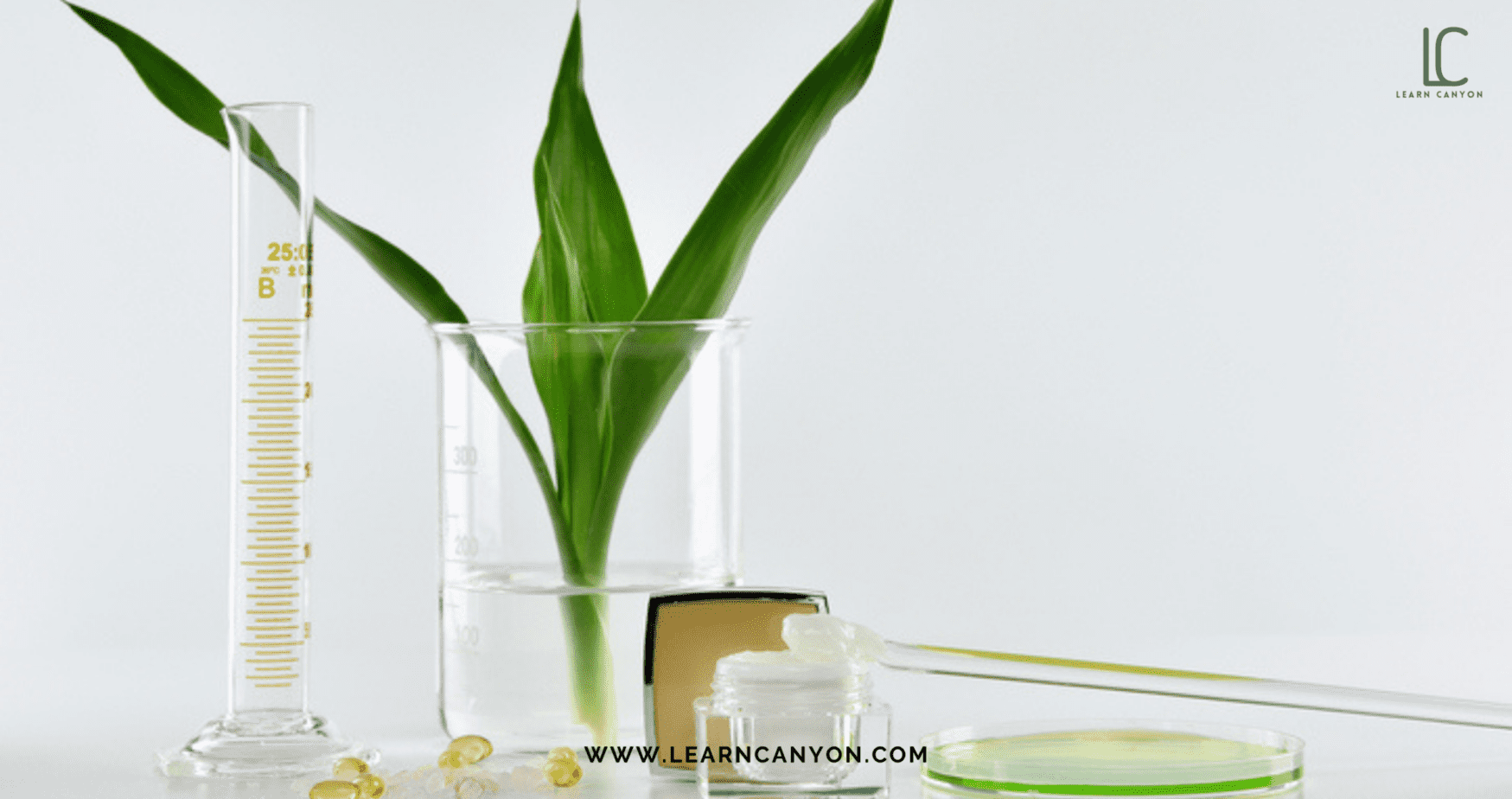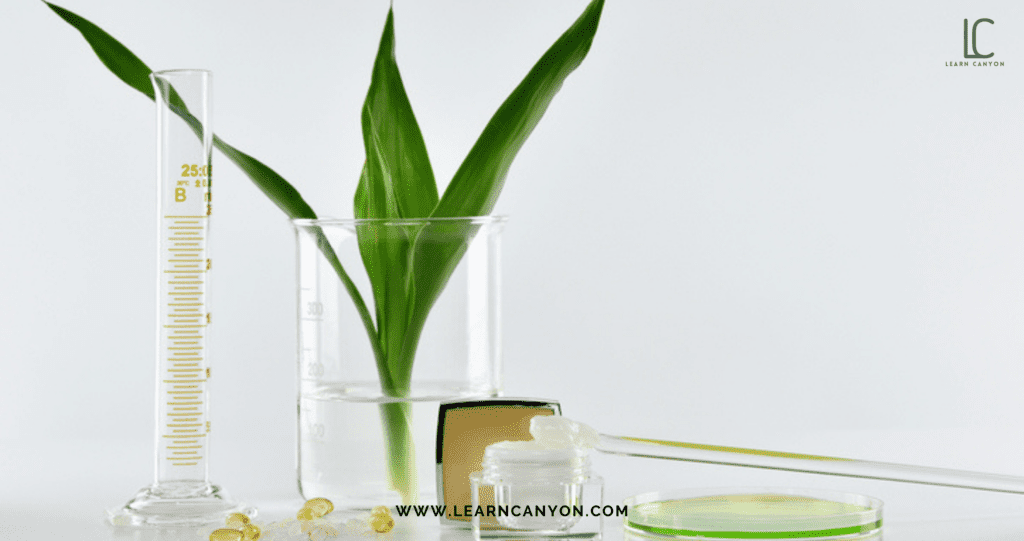 Ensure that personal care items, such as cosmetics, scents, and toiletries, meet regulatory criteria.
Visually or manually inspect production samples for qualities such as clarity, cleanliness, uniformity, humidity, and texture.
Calibrate laboratory equipment by comparing two measurements: one of known magnitude or correctness taken with a reliable device, and another taken with a different piece of laboratory equipment. Make the measures as close together as feasible.
Our Courses
As you now understand the fundamentals of becoming a cosmetic formulator, we welcome you to try our various certification programs to become a skincare formulator. These programs are a great way to get a taste of life as a cosmetic formulator since you'll get to put your new skills to the test by customising a formula and studying your ingredients with the help of our online database.
Check out our Diploma in Organic Skincare and Haircare Formulation if you want to learn more about how to take your cosmetic formulation talents to the next level. Have you already pre-registered? Simply sign up to receive updates on all of our organic skincare formulation courses.
Career Options
So you're probably asking, "What happens when I graduate or complete my certification program?" So, what's next?
What would I do with all of this incredible new information?!' We've got some fantastic news for you! Graduating with our Diploma in Natural Skincare Formulation offers up a world of interesting job opportunities in the area of skincare formulation and manufacturing!
The Diploma not only provides you with the knowledge to develop safe, effective, and natural skin care products, but it also equips you with the ability to develop goods that clients will enjoy, as well as a business that can expand and transform your entire career.
Career opportunities in this field are:
Getting hired as a Cosmetic Formulator in a cosmetic industry
Becoming a "blogger formulator"
Private labelling services (Formulating for others)
Become a Research and Development (R&D) Formulator
Applying for an internship with a brand
Running your beauty brand
Apart from these above options, there are still more ways to find work as a skincare formulator. Good research and proper networking will help you land whatever position you want to work for.
Conclusion
Overall, from this article one thing is sure that becoming a cosmetic formulator is not that easy as it seems. It does need a mindful understanding of how different types of formulations are carried out.
Experimenting is enjoyable, and there is plenty of room for imagination here.
You can make many formulae with the same structure but different emulsifiers. Similarly, you can experiment with various stabilisers, preservatives, and herbal extracts.
You can replicate a formula by omitting one of the functional components, or compare how different gums perform when used alone or in different ratios, and how they affect skin feel and emulsion stability.
You can even investigate how the presence of a specific extract affects a product's preservation mechanism.
We improve as a result of our blunders. Experimenting allows us to make controlled and purposeful blunders, which will undoubtedly aid us in avoiding larger mistakes in the future. It also enables us to develop new procedures and get better outcomes.
If you're ready to devote your time and efforts to learning how professionals create these incredible natural and organic products, then don't delay.
You're all set! And we'd love for you to come along to start your journey to become a natural skincare formulator.